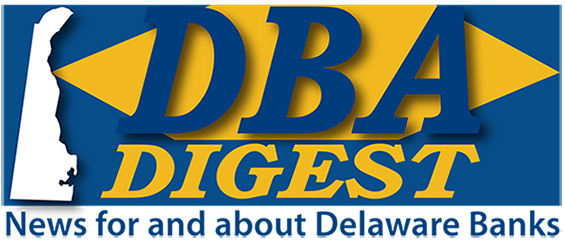 April 12, 2019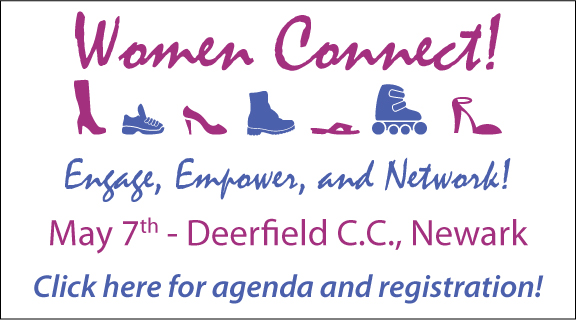 21st Annual Teach Children to Save Week Continues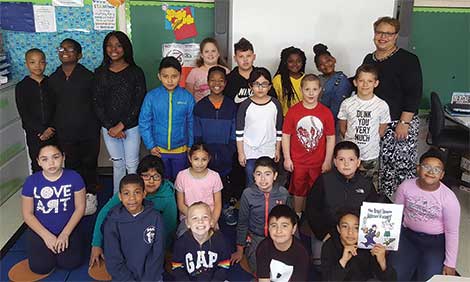 Vernita Dorsey, SVP, Director of Community Strategy, WSFS Bank, visits Mrs. Ranonis' 3rd grade class at Eisenberg Elementary School for Teach Children to Save Day.

This week over 185 banker volunteers taught an estimated 10,000 students in over 80 public, private, and parochial schools, throughout Delaware in the 21st annual celebration of Teach Children to Save Day. Over 90 percent of Delaware's banks participate in the Teach Children to Save Day event, the highest participation rate in the nation. Several bank presidents and special guests were among the volunteers, including: Robert Eaddy, President, Bryn Mawr Trust Company of Delaware; Chip Rossi, Delaware Market President, Bank of America; Randy Taylor, Executive Vice President & Director of Private Banking, Fulton Bank; Joe Westcott, Market President, Delaware, Capital One; Colleen Davis, Delaware State Treasurer; Robert Glen, Delaware Bank Commissioner; and, Sarah Long, President, Delaware Financial Education Alliance. Thank you to all the volunteer teachers!




Registration Now Open for the Next
Women Connect Event - May 7th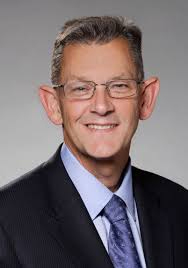 Keynote Speaker: Mark Turner, Executive Chairman, WSFS



Registration is now open for the next Women Connect event to be held at Deerfield Country Club in Newark on May 7, 2019 from 8:30 AM – 4:00 PM. The conference will focus on personal, community, family, and professional well-being. The program features: keynotes from Mark A. Turner, Executive Chairman, WSFS, and Kathy Jennings, Delaware Attorney General; panel discussions on leadership and well-being; and financially empowering girls and young women through education. The afternoon sessions will feature speed sessions on Financial Fitness, Philanthropy, and Community. See the flyer (linked below) for the full agenda and registration form. Sponsorships are also available! Join Silver Sponsors: Bryn Mawr Trust Company of Delaware, Capital One, Charles Schwab Trust Company of Delaware, and Gordon, Fournaris & Mammarella; and, WSFS Bank. (also found via the link below).



Registration Now Open for DBA Annual Dinner - May 16th!
Keynote Speaker: Jelena McWilliams, FDIC Chair!
Sponsorships Available!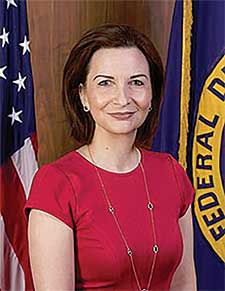 Don't miss the 124th Annual DBA Dinner, May 16th, at the Hotel duPont in Wilmington. We're honored to announce the evening's keynote speaker will be Jelena McWilliams, the 21st Chairman of the FDIC. Sponsorships are now available! Join Platinum Sponsor: Federal Home Loan Bank of Pittsburgh; Gold Sponsor: Young Conaway Stargatt & Taylor, LLP; Silver Sponsors: Connolly Gallagher LLP; Pepper Hamilton LLP; Richards Layton & Finger, P.A.; Bronze Sponsors: Gunnip & Company, CPAs; McCollom D'Emilio Smith & Uebler LLC; Potter Anderson Corroon LLP; Reception Sponsors: CAPCO; Santora CPA Group; Weiner Benefits Group; Wine at Dinner Sponsor: Belfint, Lyons & Shuman, P.A.; and, Entertainment Sponsor: Reich and Tang.
Bank Table Sponsorships are also available; join: Bank of America; Barclays; Discover Bank; Glenmede; M&T Bank; MidCoast Community Bank; PNC Bank; Sallie Mae; Wilmington Trust; and, WSFS Bank!


M&T Bank Names Michael D. Berman President and CEO of Wholly-Owned Subsidiary M&T Realty Capital Corporation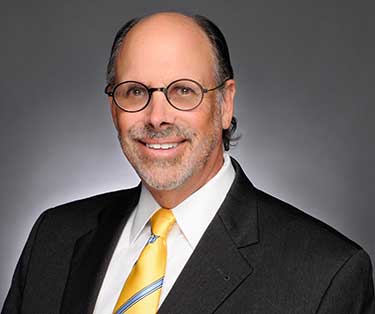 M&T Bank has named Michael D. Berman as President and CEO of M&T Realty Capital Corporation®, the company's wholly-owned nationwide commercial mortgage banking subsidiary. Berman is responsible for managing the operations of M&T Realty Capital Corporation (M&T RCC), which is a direct multifamily and seniors housing lender for Fannie Mae DUS®, Freddie Mac and FHA/HUD MAP and LEAN programs, and provides life insurance company and CMBS loans for other commercial real estate property types through correspondent relationships. M&T RCC also offers a nationwide bridge lending program for multifamily, seniors housing, and healthcare facilities. M&T RCC originated $4.88 billion of multifamily and commercial loans in 2018, which represents the subsidiary's highest loan volume to date, and currently manages a servicing portfolio of $18 billion. M&T is one of six banks nationwide to offer all three agency lending programs, and has expanded its life insurance company correspondent platform over the past two years.


David G. Bakerian Scholarship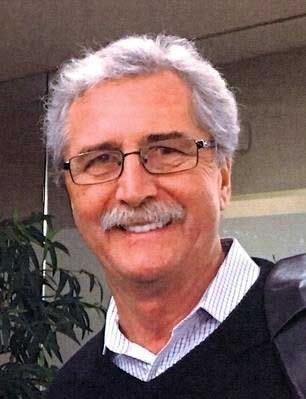 Contributions are still being accepted for the David G. Bakerian Scholarship fund. Previously known as the Keys to Financial Success Scholarship, the award was renamed in honor of past DBA President David G. Bakerian who passed away in October. David was a strong advocate of education throughout his life. The scholarship is open to Delaware students who participate in the Keys to Financial Success elective, and is decided on the basis of an essay on the importance of financial literacy education. The scholarships will be awarded at the DBA's Annual Meeting and Dinner on May 16th. Those interested in contributing, please send checks made payable to: The Delaware Financial Education Alliance. Please indicate "David Bakerian Scholarship" in the notation line. Checks may be mailed to: Delaware Financial Education Alliance, P.O. Box 494, Dover, DE 19903. Attn: Renee Rau


American Mortgage Conference: April 29th - May 1st at the Pinehurst Resort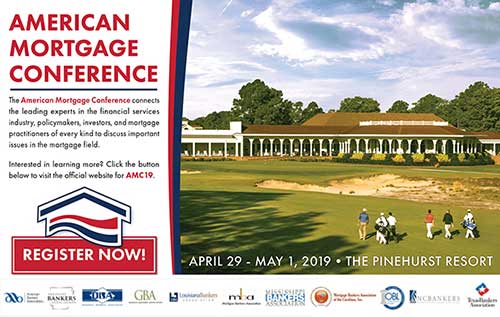 The American Mortgage Conference connect the leading experts in the financial services industry, policymakers, investors, and mortgage practitioners of every kind to discuss important issues in the mortgage field. Click the button below to visit the official website for more information.



Pepper Hamilton Alert: FDIC Reminds Small Banks of Need to Oversee Technology Service Providers


The need to control risks associated with using third-party technology service providers was reemphasized by the FDIC for institutions with less than $1 billion in assets in a new financial institutions letter (FIL) FIL-19-2019, "Technology Service Provider Contracts." Released on April 2, 2019. This FIL was prompted by failings in third-party oversight uncovered in recent examinations. It reiterates guidance previously issued in FIL-44-2008, "Guidance for Managing Third-Party Risk," and emphasizes the importance of complying with the Interagency Guidelines Establishing Standards for Safeguarding Customer Information. Nothing in the FIL creates new supervisory expectations or otherwise breaks new ground.
Read the full article by Pepper Hamilton's Richard P. Eckman, Mark T. Dabertin, and Avinoam D. Erdfarb via the link below.
Potter Anderson Expands Bankruptcy Practice
With Three New Lawyers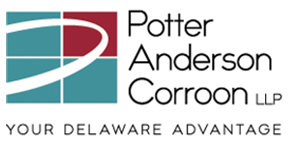 Potter Anderson & Corroon LLP announced the addition of Christopher M. Samis and L. Katherine Good as partners in the bankruptcy and restructuring practice. Aaron H. Stulman also joins the firm as an associate. Samis, Good and Stulman join Potter Anderson from Whiteford, Taylor & Preston. "Bolstering our bankruptcy practice is a long-term strategic priority," said Potter Anderson Chair Kathleen Furey McDonough. "The team has an outstanding reputation, strong working relationships with co-counsel, and tremendous potential to expand their practices on our platform. I am thrilled to welcome them to the firm." Named as leading Delaware bankruptcy lawyers by Chambers USA and recognized on Benchmark Litigation's "40 & Under Hot List," Samis and Good have represented debtors, committees, lenders, purchasers, and significant creditors before the Delaware bankruptcy courts for over 12 years.
| | |
| --- | --- |
| | For more information on DBA programs and events visit www.debankers.com or click on the logo at right to redirect to our website. |


Delaware Bankers Association
8 W. Loockerman Street
Dover, DE 19903