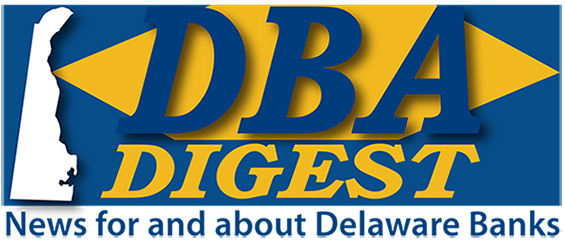 April 17, 2020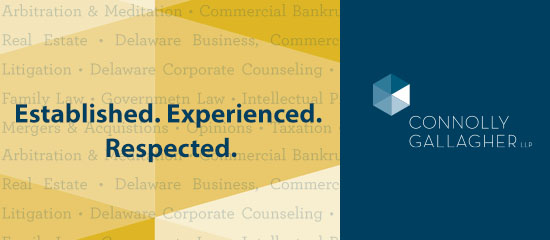 Census 2020! Get Counted Today! DelawareCounts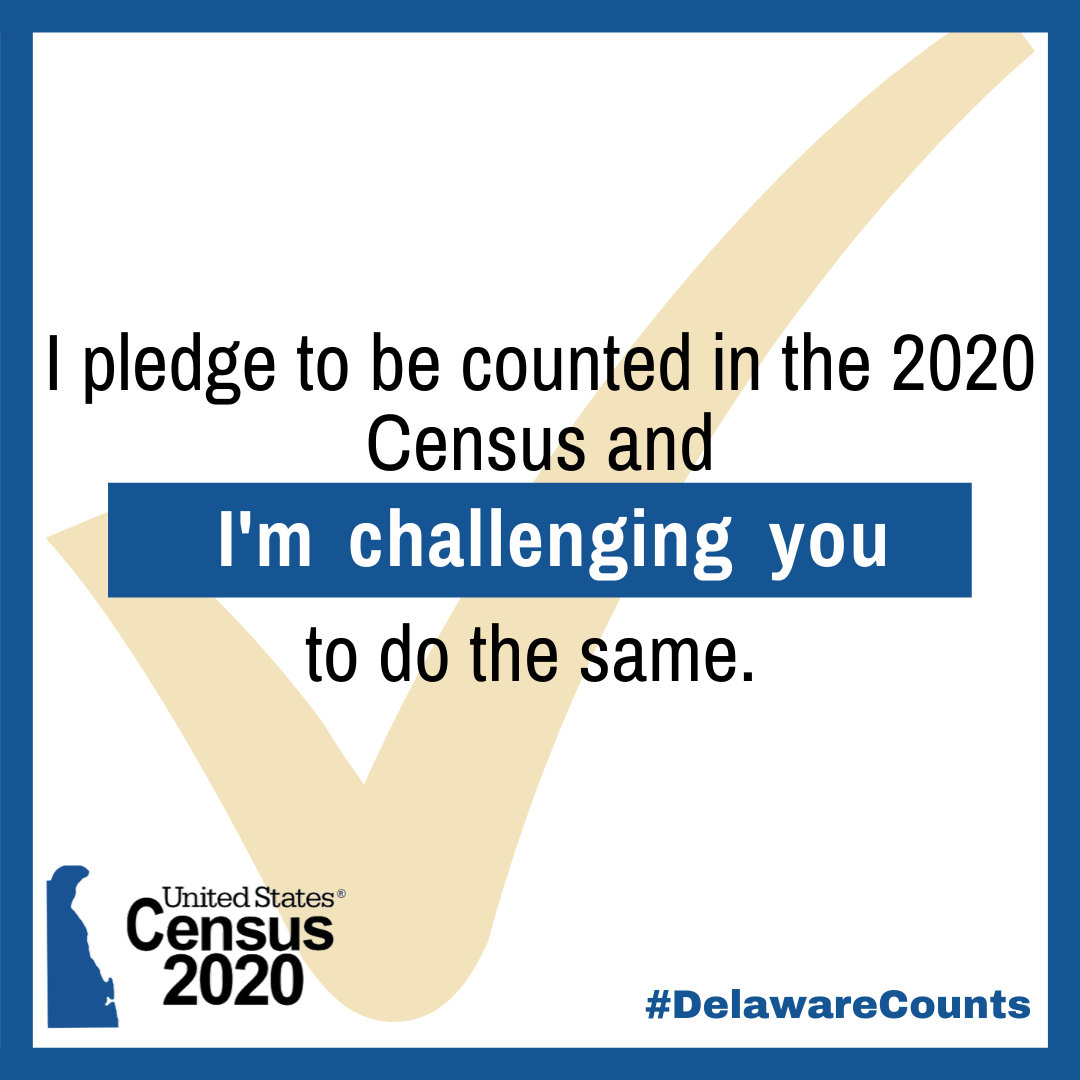 The 2020 Census will determine congressional representation, inform hundreds of billions in federal funding, and provide data that will impact Delaware communities for the next decade. Say "I Count" in 2020 and Shape a Brighter Future for Delaware

Delaware "Teach Children to Save Day" Goes Online -
22nd Annual Event Features Video, Downloads,
and Free Kindle Book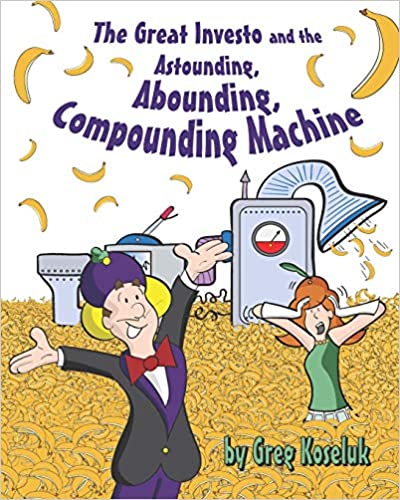 Schools may be closed due to the COVID-19 Pandemic, but the 22nd Annual Teach Children to Save Day is being conducted throughout April with an online video, fun activities to download, and a free Kindle book. In a normal year, hundreds of banker volunteers visit elementary schools throughout the state to teach a lesson on the importance of saving to thousands of kids. This year the Delaware Bankers Association and Delaware Financial Education Alliance, in conjunction with the Center for Economic Education and Entrepreneurship have created a 15-minute video for students to watch at home. The 2020 Teach Children to Save Day video may be found at debankers.com, dfea.org, on the Great Investo Facebook page, or the Delaware Bankers Association's YouTube channel. The video features The Great Investo, the money magician, reading from the new book on saving: "The Great Investo and the Astounding, Abounding, Compounding Machine."

"The Great Investo and Astounding Abounding Compounding Machine" teaches the magic of compound interest. There will be a free Kindle download of the book on Amazon, April 27th through May 1st. The book was created specifically for the 2020 Teach Children to Save Day event and was made possible with the support of Artisans' Bank, Bank of America, Comenity Bank, Fulton Bank, and WSFS Bank.


Jenifer Jurden Provides a Dose of COVID Sanity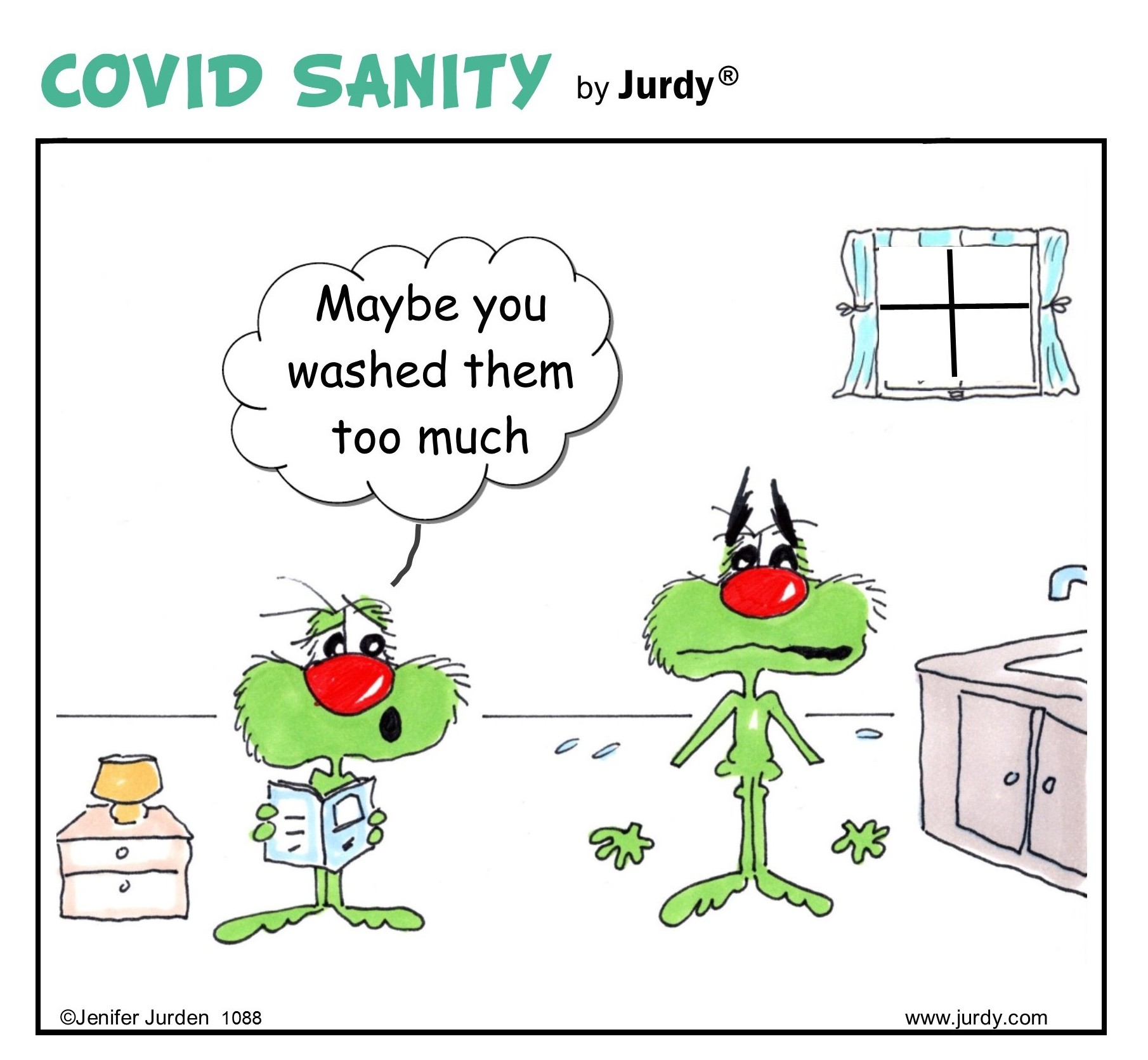 Jenifer Jurden is an enormously talented cartoonist from Wilmington who has graciously provided her COVID line of cartoons in the DBA Digest. Jurdy® is the other-worldly "Hero of Happyness" whose cartoons bring levity to humans worldwide.
COVID-19 Resources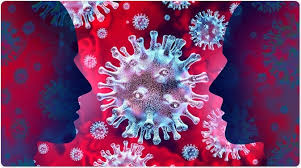 The FDIC, the OCC, the Federal Reserve, and other agencies have created webpages to provide banks and the public with updates on the COVID-19 situation.
Federal Reserve's COVID-19 Page
Treasury Department - Assistance for Small Businesses
The American Bankers Association has a page dedicated to pandemic response, along with planning and business continuity resources for banks. It includes recommendations and guidance on communicating with employees, customers, and the general public. The page can be found at the link below, and on the DBA website.
ABA Pandemic Response and Business Continuity Resources
The Delaware State Chamber of Commerce in partnership with the Delaware Bankers Association created a flyer for consumers with tips for managing finances
Tips for Managing Your Finances
The Commodity Futures Trading Commission also established a dedicated webpage on the coronavirus pandemic that includes, among other things, an advisory to the public to be on the lookout for frauds seeking to profit from recent market volatility.
Northern Trust & Johns Hopkins Live Webinar
Friday - April 17th - 11 a.m.




Please join Northern Trust experts for a discussion on our global and domestic investment outlook. Click below for registration information.

Taylor Bank Announces Management Promotions




Lori Simon was recently promoted to Branch Administration Manager. Simon joined Taylor Bank in 2006.

Hanna Ford has recently been promoted to Branch Manager of the Bank's South Ocean City Branch. Ford began her career at Taylor Bank as a Customer Service Associate in 2013.

Allison Lankford has recently been promoted to Branch Manager of the Bank's West Ocean City Branch. Lankford has 12 years of banking experience.
Kathy Warren has recently been promoted to Loan Operations Manager at the Bank's Main Office in Berlin. Warren's duties include oversight of loan document support staff, loan document production and review, and management of the bank's loan document systems.
Harley Davidson has recently been promoted to Credit Analyst. Davidson began her career at Taylor Bank as a part-time and seasonal Customer Service Associate in May 2017.
Weiner Benefits Coronavirus Resource Library




In these unprecedented times, having the information you need when you need it most can be vital. Our goal at Weiner Benefits Group is to provide timely and valuable solutions to our friends, clients and their employees in those critical times. We can provide you the latest information and resources relating to the COVID-19 pandemic with access to our WBG Connect portal, your one-stop source for not just insurance but all your compliance, HR, wellness, risk management, safety and other business needs. CLICK HERE to see our Resource Catalogue. Simply CLICK HERE to provide us with your information, and we will send you your login to get full access to our Coronavirus Resource Library - and so much more. Please don't hesitate to contact us with any questions or specific requests!

Belfint, Lyons & Shuman CPAs Earns Client Service Excellence Award for the Second Year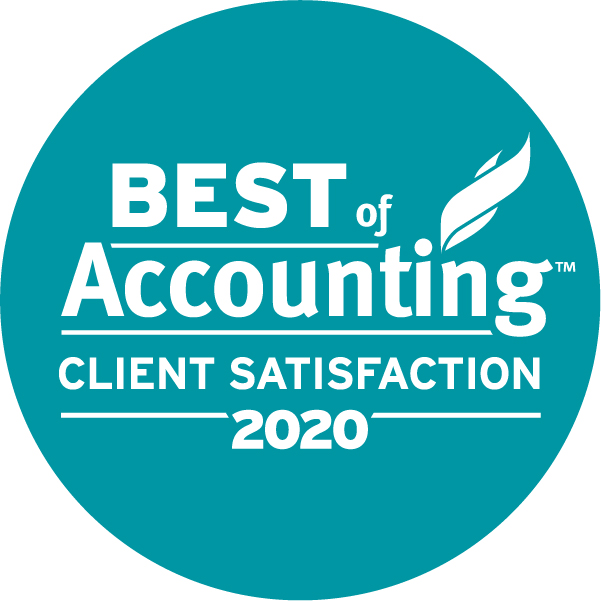 For the second consecutive year, Belfint, Lyons & Shuman, CPAs (BLS), a Top 300 accounting firm headquartered in Wilmington, Delaware, announced that they have earned ClearlyRated's Best of Accounting™ Award for providing superior service. Best of Accounting Award winners have proven themselves as industry leaders in service quality based entirely on ratings provided by their clients. On average, clients of Best of Accounting Award winners are 1.9x more likely to be entirely satisfied than those who work with non-winning firms. When clients were asked how likely they would recommend BLS to a friend or colleague, BLS received a Net Promoter® Score of 82.7% which is significantly higher than the 2019 accounting industry average of 24%. You can view BLS's profile by clicking here.

PEPPER HAMILTON LLP / TROUTMAN SANDERS LLP
COVID-19 RESOURCE CENTER UPDATE




As the novel coronavirus (COVID-19) continues to spread, Pepper Hamilton LLP and Troutman Sanders LLP have developed a dedicated Resource Center to guide clients through this unprecedented global health challenge. We regularly update the Resource Center with COVID-19 news and developments, recommendations from leading health organizations, and tools that businesses can use free of charge.
Alan Kaplan: Succession in a COVID-19 World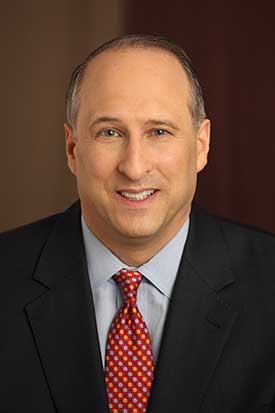 The global pandemic has struck terror into the hearts of nearly everyone. Business leaders and board members are reeling from the rapid impact on their organizations, across public companies, small businesses, non-profit organizations and more. Everyone has been affected. One of the less discussed impacts, which is shaking boardrooms and executive suites, is the issue of leadership succession. Deciding who leads is a board's most critical responsibility. While proactive succession planning has long been a best practice, too many institutions still do not emphasize leadership succession seriously enough or review their plans often enough. And now, with the scourge of Covid-19 upon us, organizations and boards are quickly taking a long, hard look at the quality and quantity of their succession plans.
Ballard Spahr
COVID-19 RESOURCE CENTER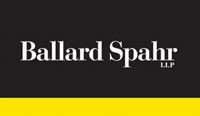 We are actively monitoring federal and state government guidance and situation updates—and stand ready to help clients navigate Coronavirus-related business concerns. Guidance and regulations involving COVID-19 are changing rapidly—often with little or no notice to the public. Our alerts and resources pages are continually updated.
| | |
| --- | --- |
| | For more information on DBA programs and events visit www.debankers.com or click on the logo at right to redirect to our website. |


Delaware Bankers Association
8 W. Loockerman Street
Dover, DE 19903