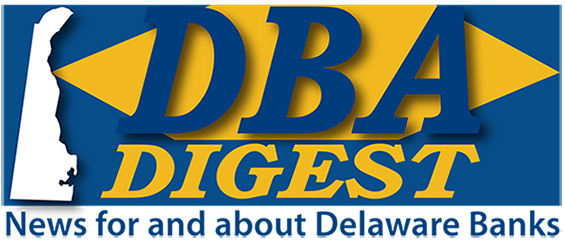 April 19, 2019

Registration Now Open for the Next
Women Connect Event - May 7th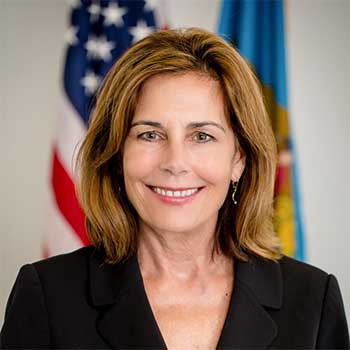 Keynote Speaker: Kathy Jennings, Delaware Attorney General



Registration is now open for the next Women Connect event to be held at Deerfield Country Club in Newark on May 7, 2019 from 8:30 AM – 4:00 PM. The conference will focus on personal, community, family, and professional well-being. The program features: keynotes from Mark A. Turner, Executive Chairman, WSFS, and Kathy Jennings, Delaware Attorney General; panel discussions on leadership and well-being; and financially empowering girls and young women through education. The afternoon sessions will feature speed sessions on Financial Fitness, Philanthropy, and Community. See the flyer (linked below) for the full agenda and registration form. Sponsorships are also available! Join Silver Sponsors: Bryn Mawr Trust Company of Delaware, Capital One, Charles Schwab Trust Company of Delaware, and Gordon, Fournaris & Mammarella; and, WSFS Bank. Bronze Sponsor: Federal Home Loan Bank of Pittsburgh. See the link below for sponsorship information.



Registration Now Open for DBA Annual Dinner - May 16th!
Keynote Speaker: Jelena McWilliams, FDIC Chair!
Last Call for Sponsorships!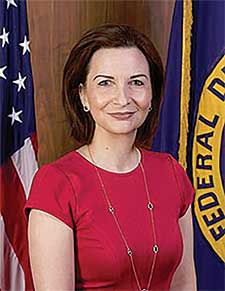 Don't miss the 124th Annual DBA Dinner, May 16th, at the Hotel duPont in Wilmington. We're honored to announce the evening's keynote speaker will be Jelena McWilliams, the 21st Chairman of the FDIC. Sponsorships are now available! Join Platinum Sponsor: Federal Home Loan Bank of Pittsburgh; Gold Sponsor: Young Conaway Stargatt & Taylor, LLP; Silver Sponsors: Connolly Gallagher LLP; Pepper Hamilton LLP; Richards Layton & Finger, P.A.; Bronze Sponsors: Gunnip & Company, CPAs; McCollom D'Emilio Smith & Uebler LLC; Potter Anderson Corroon LLP; Reception Sponsors: CAPCO; Santora CPA Group; Weiner Benefits Group; Wine at Dinner Sponsor: Belfint, Lyons & Shuman, P.A.; and, Entertainment Sponsor: Reich and Tang.
Bank Table Sponsorships are also available; join: Bank of America; Barclays; Discover Bank; Glenmede; M&T Bank; MidCoast Community Bank; PNC Bank; Sallie Mae; US Trust Company of Delaware; Wilmington Trust; and, WSFS Bank!


Annual Common Wealth Awards Celebrate 40 Years, Honor Diane Keaton, Peggy Noonan And Captain Sully Sullenberger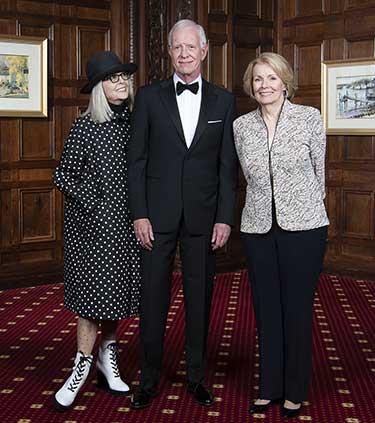 Now celebrating its 40th year, on April 13 the annual Common Wealth Awards of Distinguished Service celebrated three renowned achievers for their lifetime accomplishments in equally distinguished fashion this evening. The awards recognize individuals who have enriched modern culture through their professional and personal endeavors. The 2019 Common Wealth Award recipients are: • Diane Keaton, Academy Award-winning and Tony nominated actor, film director, for Dramatic Arts; • Peggy Noonan, presidential speechwriter, historian and Pulitzer Prize-winning columnist, for Mass Communications; Captain Sully Sullenberger, American hero, safety expert, and author for Public Service The honorees were recognized at the Common Wealth Awards ceremony hosted by The PNC Financial Services Group at the Hotel du Pont in Wilmington. The Common Wealth Awards of Distinguished Service were first presented in 1979 by The Common Wealth Trust which was created under the will of Ralph Hayes, an influential business executive and philanthropist. The awards are made by The Common Wealth Trust. In the 40-year history of the Common Wealth Awards, more than $6 million has been awarded to 204 honorees. "During a year in which we celebrate a milestone in the history of Common Wealth Awards, it is especially fitting that the fortieth anniversary honoree class features some of the most accomplished and admired men and women in their respective fields," said Bruce H. Colbourn, market executive of PNC Bank in Delaware. "We applaud these high achievers for their accomplishments and unwavering commitment to excellence."


Fulton Financial Reports First Quarter Net Income
of $56.7 Million, or $0.33 Per Share





Fulton Financial Corporation reported net income of $56.7 million, or $0.33 per diluted share, for the first quarter of 2019. "Overall, I am pleased with our first quarter results as we saw seasonally strong loan growth to start the year with stable credit conditions and a five basis point increase in our net interest margin," said E. Philip Wenger, Chairman and CEO. "We look forward to building off the first quarter momentum by continuing to execute on our corporate strategies that will allow us to grow earnings and enhance shareholder value." Net income per diluted share was unchanged from the $0.33 reported for the fourth quarter of 2018 and increased 17.9% from the first quarter of 2018.


American Mortgage Conference: April 29th - May 1st at the Pinehurst Resort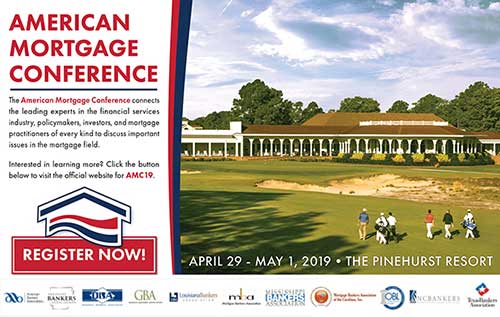 The American Mortgage Conference connect the leading experts in the financial services industry, policymakers, investors, and mortgage practitioners of every kind to discuss important issues in the mortgage field. Click the button below to visit the official website for more information.



Pepper Hamilton Alert: Federal Court Clarifies Banks' Obligations Under Appendix Q


The U.S. District Court for the Southern District of Ohio recently issued a landmark decision regarding the reasonableness of a bank's reliance on Appendix Q regarding nonemployment-related consumer income validation for a qualified mortgage (QM). On March 26, in Elliott v. First Federal Community Bank of Bucyrus, the court found that it was appropriate for a bank to rely on its customer's legal marriage separation agreement, which provided for a signification portion of the customer's expected nonemployment-related income, as part of the bank's debt-to-income (DTI) calculation. This is the first time a federal court has ruled on the veracity of the Appendix Q standards for purposes of relying on the reasonableness of specific documentation — a legal separation agreement as sufficient documentation of income in a DTI calculation — providing greater certainty to lenders in developing their own calculations.
| | |
| --- | --- |
| | For more information on DBA programs and events visit www.debankers.com or click on the logo at right to redirect to our website. |


Delaware Bankers Association
8 W. Loockerman Street
Dover, DE 19903