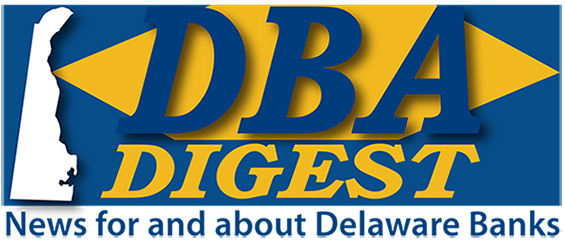 April 26, 2019

Registration Extended to May 1st for the Next
Women Connect Event - May 7th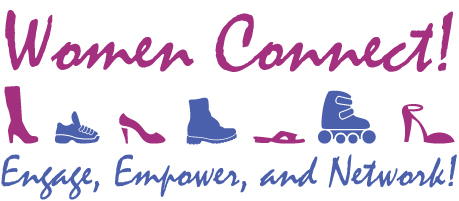 Registration has been extended through May 1st for the next Women Connect event to be held at Deerfield Country Club in Newark on May 7, 2019 from 8:30 AM – 4:00 PM. The conference will focus on personal, community, family, and professional well-being. The program features: keynotes from Mark A. Turner, Executive Chairman, WSFS, and Kathy Jennings, Delaware Attorney General; panel discussions on leadership and well-being; and financially empowering girls and young women through education. The afternoon sessions will feature speed sessions on Financial Fitness, Philanthropy, and Community. See the flyer (linked below) for the full agenda and registration form. Thank you to Silver Sponsors: Bryn Mawr Trust Company of Delaware, Capital One, Charles Schwab Trust Company of Delaware, and Gordon, Fournaris & Mammarella; Richards Layton & Finger; Wilmington Trust; and, WSFS Bank. Bronze Sponsor: Federal Home Loan Bank of Pittsburgh.




Registration Closing Soon for DBA Annual Dinner - May 16th!
David G. Bakerian Scholarships to be Awarded.
Keynote by FDIC Chair Jelena McWilliams.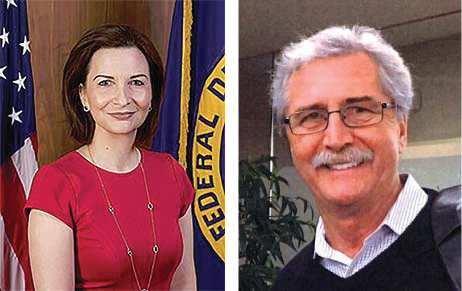 David was a strong advocate of education throughout his life. Please join us as we celebrate his legacy. Don't miss this event, May 16th, at the Hotel duPont in Wilmington. The Keynote Speaker for the evening is Jelena McWilliams, 21st Chairman of the FDIC. Chairman McWilliams will share her inspiring life story which started with her coming to the US as an exchange student from the former Yugoslavia with only $500 in her pockets, and now some 27 years later, as the Chairman of the FDIC.



BMT Market Summary – April 22nd - Stock Take a Breather



U.S. Equities, as measured by the S&P 500 Index, finished the holiday-shortened week largely unchanged, registering a loss for the four trading days of just -0.07%. Stocks arguably deserved a breather. The Index had registered a gain of 13.65% during the first quarter - the best first quarterly return in over 20 years. Equities added another 2.66% prior to the week just ended. Even with the modest setback, the S&P 500 has returned 16.59% for the year-to-date. Industrial stocks led the way higher during the week, advancing 1.4%. For the year, Industrials are higher by 22.3%. The gains in these cyclical companies are clearly tied to investor beliefs that the economy is on more solid footing than what many had believed to be the case late last year.



Two Gordon, Fournaris & Mammarella Attorneys
Accepted to the Mid-Atlantic Fellows Institute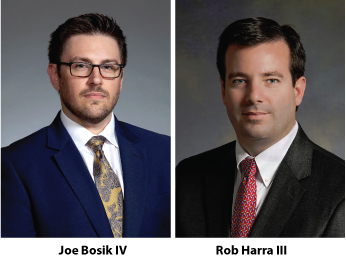 Gordon, Fournaris & Mammarella, P.A. is pleased to announce that Joe Bosik IV and Rob Harra III have been accepted into the inaugural class of the Mid-Atlantic Fellows Institute ("MAFI"). MAFI is the third Institute of the American College of Trust and Estate Counsel ("ACTEC"). The Institutes were formed to identify and develop future ACTEC Fellows through a series of in-depth presentations given by current ACTEC Fellows and other experts in each field. The MAFI inaugural class will attend their first session in September. Congratulations, Joe and Rob!
Weiner Benefits Group and Cover & Rossiter Offer
Anti-Harassment Training May 15th


On January 1, 2019 the new Delaware Discrimination in Employment Act (DDEA) became effective. The new Delaware law specifically addresses the prohibition against sexual harassment, sets an affirmative defense for employers, imposes mandatory notice distribution on employers with at least four employees within the state, and provides anti-sexual harassment training requirements for employers with at least 50 employees in the state. Supervisors and Managers should join us for this required interactive training workshop! Register to join Weiner Benefits Group and Cover & Rossiter for the training: Wednesday, May 15th. The training program will begin promptly at 8:00 am to 10:30 am with a light breakfast fare at: University & Whist Club 805 N. Broom Street, Wilmington, DE 19806 The cost is $45 per person. You can register online prior to April 30, 2019 via the link below.
U.S. Supreme Court Illuminates Class Arbitration
and FAA Appeal Issues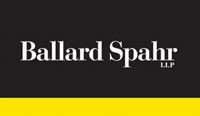 In an important ruling that further narrows the circumstances in which class arbitration will be permitted, the Supreme Court today held that under the Federal Arbitration Act (FAA), the fact that a contract is ambiguous on the issue of class arbitration is not a legally sufficient ground for requiring classwide arbitration. The Court also clarified that a court order compelling class arbitration is immediately appealable under the FAA if the moving party sought to compel only individual arbitration.
| | |
| --- | --- |
| | For more information on DBA programs and events visit www.debankers.com or click on the logo at right to redirect to our website. |


Delaware Bankers Association
8 W. Loockerman Street
Dover, DE 19903