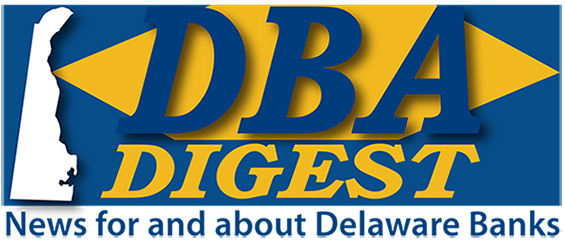 April 27, 2018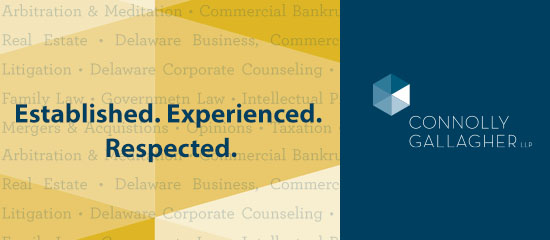 Bankers Turn Out for 20th Teach Children to Save Day!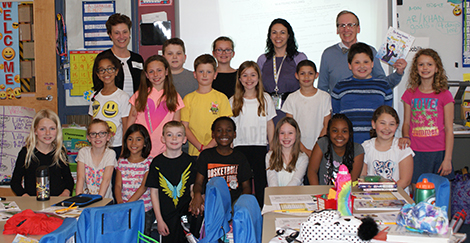 DBA President Sarah Long and VP of Public Relations Greg Koseluk visit Diane Ciccone's classroom for a lesson in this year's Teach Children to Save Day event.


195 banker volunteers taught over 9,000 third and fourth grade students this week as Delaware celebrated its 20th annual Teach Children to Save Day. Over 90 percent of Delaware's banks participate in the Teach Children to Save Day event, the highest participation rate in the nation. Several bank presidents and special guests also volunteered as teachers for the event, these include: Robert Glen, Delaware Bank Commissioner; Joe Westcott, Market President, Delaware, Capital One; Chip Rossi, Delaware Market President, Bank of America; Randy Taylor, Executive Vice President & Director of Private Banking, Fulton Bank; and, Sarah Long, President, Delaware Financial Education Alliance. This year's Teach Children to Save Day lesson is taken from the new book The Great Investo and the Winning Ticket. The book teaches the value of saving consistently to build a financially secure future. The book was written and illustrated by Greg Koseluk of the Delaware Bankers Association. The book was created specifically for the 2018 Teach Children to Save Day event and was made possible by a grant from Capital One. The book is available from Amazon and other retailers.



DBA Annual Dinner May 17th, Hotel du Pont
Registration Extended to May 4th - Don't Miss It!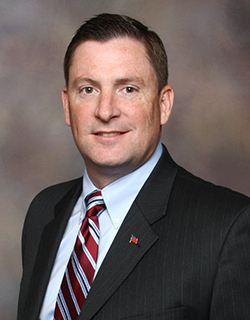 Registration for the 123rd Annual DBA Meeting and Dinner, May 17th at the Hotel du Pont, Wilmington has been extended to May 4th. Keynote speaker Lt. Col. Robert J. Darling USMC (Ret.), author of 24 Hours Inside the President's Bunker, 9/11/01. As a public speaker on crisis leadership and decision making, Bob has addressed numerous academic, government, and military organizations to include Harvard University's John F. Kennedy School of Government and as a guest lecturer on the subject of Crisis Leadership and Counterterrorism at the FBI National Academy in Quantico, Virginia. Click on the link below for registration information!


Senator Carper Helps Celebrate Joining of Community Development Partners and $468,924 Affordable Housing Grant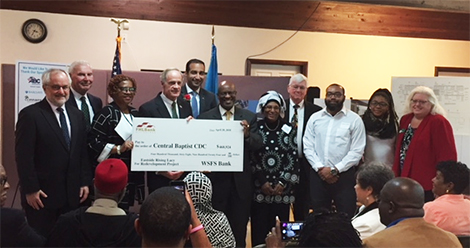 Senator Tom Carper (D-Del.) was the special guest of Central Baptist Community Development Corporation at a ceremony to celebrate two major announcements. First is Inter-Neighborhood Community Builders LLC, the renaming of Eastside Community Builders LLC, a subsidiary of Central Baptist CDC as it is joined by the Inter-Neighborhood Foundation. Second is a $468,964 Affordable Housing Program (AHP) grant from WSFS Bank and Federal Home Loan Bank of Pittsburgh for Central Baptist CDC's Lacy's Project.
Reverend Dr. Terrence Keeling, pastor of the Central Baptist Church and Founder and President of Central Baptist CDC opened the program talking about the importance of both of these announcements. "INF will be able to continue its legacy and excellent track record in affordable housing," said Keeling. "And the grant from WSFS and FHLBank Pittsburgh will provide additional resources we need toward stabilizing housing in the community and to keep the Eastside Rising!"
Wells Fargo "Rocks the Block" in Delaware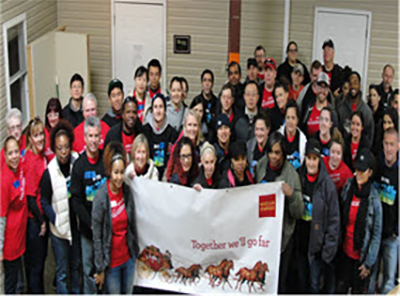 On Wednesday, April 18, over 50 Wells Fargo volunteers came together in Wilmington, Delaware to help revitalize the Eastside neighborhood. The neighborhood beautification project was organized by Habitat for Humanity of New Castle County and made possible through a $22,500 neighborhood revitalization grant from the Wells Fargo Housing Foundation. "True revitalization begins at the neighborhood level," said Stephen Briggs, VP, Community Relations for Wells Fargo. " Our team members are proud to put our hands to the plow and partner with Habitat as they help bring change to the East Side, block by block."
ABA Emerging Leaders Forum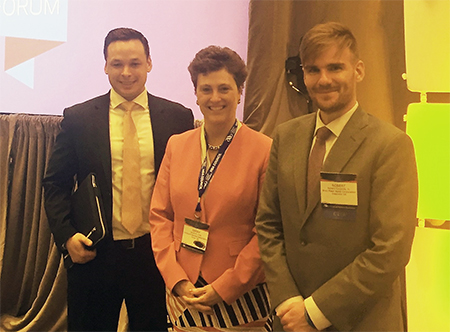 (l to r) William Warren, CTFA, VP, U.S. Trust Company of Delaware; Sarah Long, DBA President; and Robert Coppock, CTFA, VP, The Bryn Mawr Trust Company of Delaware
Congratulations William Warren, CTFA, VP, U.S. Trust Company of Delaware and Robert Coppock, CTFA, VP, The Bryn Mawr Trust Company of Delaware for being selected as scholarship recipients to attend the fifth annual ABA Emerging Leaders Forum in Washington, DC. The Forum focused on professional and leadership development, as well as the importance of advocacy. The Forum provided a great opportunity to share challenges and strategies, network with peers from across the country, and impact the future of the banking industry through more active political engagement.
Former DBA Chair William Aukamp Passes Away at 81


William Moore Aukamp, age 81 of Wilmington, DE, passed away on April 1, 2018 at Wilmington Hospital. William earned his Bachelor's degree from Lafayette College and continued on to earn his Juris Doctor degree from Cornell University Law School. Throughout his lifetime, William was a partner in the New York law firm of Dalton, Henoch & Aukamp and the Washington, DC firm of Anderson, Aukamp & Gingold. William served on the Board of Directors and as Chair of the Delaware Bankers Association from 1990-1991.



WSFS Reports Net Income of
$37.4 Million and 1Q 2018 EPS of $1.16



WSFS Financial Corporation, the parent company of WSFS Bank, reported net income of $37.4 million, or $1.16 per diluted common share for 1Q 2018 compared to net income of $18.9 million, or $0.59 per share for 1Q 2017 and net loss of $9.8 million, or $0.31 per share for 4Q 2017. 1Q 2018 results include an unrealized valuation gain of $15.3 million (pre-tax), or $0.36 per share (after-tax), related to our adoption of the new Financial Instruments Accounting Standards Update (ASU) and its impact on the valuation of our equity investment in Visa Class B shares, and a fraud recovery of $1.7 million, or $0.04 per share. The results for 4Q 2017 included $32.9 million of after-tax expense, or $1.05 per share, related to items disclosed in WSFS' previous press releases and SEC filings.



Lunch & Learn with Taylor Bank's Executive Team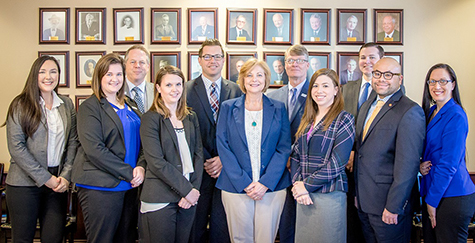 On Friday, April 13, 2018, Raymond M. Thomson, President and CEO of Taylor Bank, along with other members of the executive team, invited the bank's Professional Development group to a lunch and learn event hosted at Main Office. President Thompson addressed a variety of questions from the participants that ranged from professionalism, career advice and the banking industry, to strategic initiatives specific to Taylor Bank.


Barclays Renews Long-Term Partnership Agreements with Frontier Airlines, Hawaiian Airlines and Upromise



Barclays' U.S. consumer business announced multi-year extensions of its co-branded credit card agreements with Frontier Airlines, Hawaiian Airlines and Upromise. Under the agreements, Barclays will continue to issue the Frontier Airlines World Mastercard®, Hawaiian Airlines® World Elite Mastercard® and Upromise Mastercard®.
All three of these credit card programs will be refreshed during 2018, enhancing the rewards and benefits available to cardmembers. More details about the enhanced programs will be made available prior to launch.




Scott Swenson Presents A Comparative Look
at Maryland and Delaware Trusts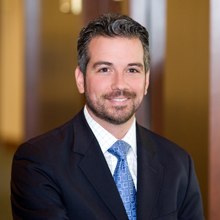 Scott Swenson of Connolly Gallagher LLP presented at the Estate & Trust Law Study Group of the Maryland State Bar Association in Baltimore today. This program provided a side by side comparison of Maryland and Delaware trust and estate areas including; Protection from Creditors, Bifurcation of Duties, Notice to Beneficiaries, and more. Swenson is a partner in the firm's Tax and Trust & Estate practices. He represents Delaware trustees, beneficiaries, law firms and individuals throughout the country on all matters involving Delaware trusts and estates.
Pepper Hamilton Client Alert:
Data Breach Laws See Flurry of Activity in U.S. and Canada


With South Dakota and Alabama's new statutes, all 50 states and the District of Columbia have now enacted data breach notification laws. The Oregon and Delaware amended statutes will enhance requirements, and Canada's new law sets a national standard. The past few weeks have seen a great deal of activity in the area of data breach notification laws. South Dakota and Alabama — the last stragglers in a nationwide movement to enact state breach notification statutes — have become the final two states to enact such laws. Additionally, Oregon amended its data breach law, imposing new obligations on businesses. In Delaware, last summer's amendments to the data breach law took effect on April 14, 2018.
SALLIE MAE REPORTS
FIRST-QUARTER 2018 FINANCIAL RESULTS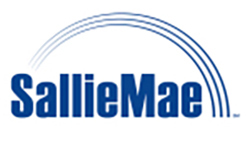 Sallie Mae, formally SLM Corporation, released first-quarter 2018 financial results that include growth in loan originations, portfolio size, net interest income, and diluted earnings per share. In the first-quarter 2018, the company increased its private education loan originations 7 percent to $2.0 billion, expanded its private education loan portfolio 20 percent to $18.6 billion, increased its net interest income 24 percent to $333 million, and increased its diluted earnings per share 40 percent to $0.28, all compared with the first quarter of 2017. "This quarter's performance reflects our continual work to strengthen the value of our franchise," said Raymond J. Quinlan, Chairman and CEO. "Students, parents, and graduate students continue to choose our private student loans to responsibly finance their higher education, and we are actively diversifying our product portfolio so we can meet their additional needs."
| | |
| --- | --- |
| | For more information on DBA programs and events visit www.debankers.com or click on the logo at right to redirect to our website. |


Delaware Bankers Association
8 W. Loockerman Street
Dover, DE 19903