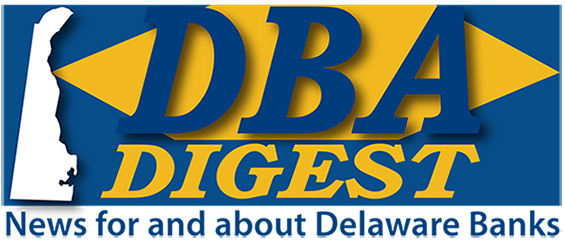 April 6, 2018

Foundations of Delaware Trusts 2018
Session Three This Wednesday:
Quarterbacking the Trust Relationship
- Space Still Available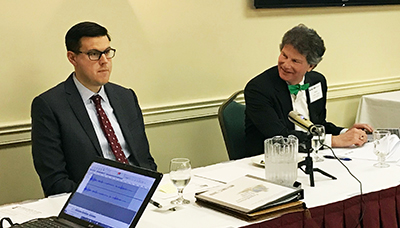 David Manni, VP, JPMorgran Trust Company of Delaware, and Charles Durante, Partner, Connolly Gallagher LLP discuss Foundations in International Trusts this past Wednesday


Space is still available for the remaining sessions of Foundations of Delaware Trusts 2018. The next session, this Wednesday, April 11th is "Quarterbacking the Trust Relationship" with Daniel Hayward, Director, Gordon, Fournaris & Mammarella, P.A., and Michael Neri, Managing Director, U.S. Trust Company of Delaware. Learn the best practices for trustees in understanding family goals and coordinating trust advisors. And don't miss: Investment Basics (April 25). Each session will be 9 a.m. to 11 a.m. at the University & Whist Club, 805 N. Broom Street in Wilmington. Each session will also be available as an audio/slide flashdrive for in-house training. Click on the link below for full course description, instructors, and registration information. Space is limited! Sign up today!


Women Connect! Engage, Empower and Network!
April 19th, 8:00 a.m. - Noon
White Clay Creek Country Club
Registration Extended to April 13th! Sign Up Today!





The Delaware Bankers Association and the Delaware Financial Education Alliance present Women Connect, a morning to Engage, Empower, and Network with your colleagues in the financial services industry. Join us for exciting and inspirational speakers and panels including keynote speaker Avery Blank, and documentary filmmaker Melissa Davey. Also, hear panelists Tarrie Miller, Lia Dean, Kathryn George, Jan Jurden, and Diane Sparks share the lessons they've embraced during their careers. The event is from 8 a.m. to noon, April 19th at the beautiful White Clay Creek Country Club, 777 Delaware Park Blvd., Wilmington. Registration is $129 per person, breakfast included. Sponsorships are also available. Join Platinum Sponsor: Brown Brothers Harriman - Gold Sponsors: Capital One, and JPMorgan Chase; and Bronze Sponsor Fulton Bank! Registration has been extended! Sign up today!
Click on the link below for more information.


BNY Mellon Supports a
Global Push for Financial Gender Equality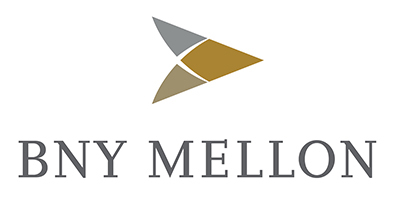 Each year, the United Nations' Commission on the Status of Women brings world leaders together to review progress toward gender equality and the empowerment of women. As part of this year's event, BNY Mellon partnered with the United Nations Foundation and the Group of Champions for Women's Empowerment to discuss the findings of a new study: Powering Potential: Increasing women's access to financial products and services. A webcast of the event is publicly available via UN Web TV. Powering Potential examines the gender gap in women's access to financial products and services around the globe, and the potential impact narrowing this gap could make in improving women's lives, unlocking global capital and increasing market opportunities for financial services companies. For example, in the retail banking sector alone, the report found that closing the gender gap could unlock US$40 billion in global revenue.
2018 Teach Children to Save Day - Record Number of Classes!
A Few Volunteer Spots Remain!
Last Call for Discount Books!
On-LineTraining Video Now Available!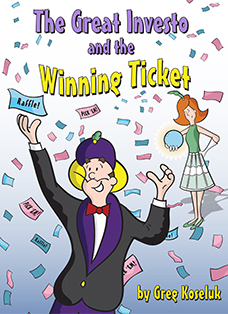 Over 300 classes statewide have signed up for this year's Teach Children to Save Day, and Delaware's bankers have risen to the challenge. Only 20 classes still need volunteer teachers! Teaching is fun and easy. The on-line training video shows you how to teach the class in easy steps. View the video either on the DBA's Teach Children to Save page or on YouTube's Delaware Bankers page. Banker volunteers can register through the link below. This year's event, the 20th annual, will take place on Tuesday, April 24th, with additional classes taking place throughout the week. Also, if any volunteers would like to give each child in their class their own copy of this year's book, The Great Investo and the Winning Ticket, the DBA can order discounted copies of the book for only $7.75 per book (that's 35% off the retail price) with free shipping! Discounted copies must be ordered by today to ensure delivery. Email Greg Koseluk - greg.koseluk@debankers.com - for more details.


Registration & Sponsorships Now Open for
DBA Annual Dinner May 17th, Hotel du Pont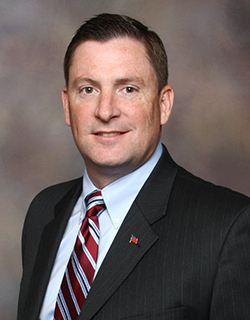 Registration is now open for the 123rd Annual DBA Meeting and Dinner, May 17th at the Hotel du Pont, Wilmington. Join Delaware's top bankers at this annual event at the historic Hotel du Pont with dinner in the elegant Gold Ballroom. Keynote speaker Lt. Col. Robert J. Darling USMC (Ret.), author of 24 Hours Inside the President's Bunker, 9/11/01. As a public speaker on crisis leadership and decision making, Bob has addressed numerous academic, government, and military organizations to include Harvard University's John F. Kennedy School of Government and as a guest lecturer on the subject of Crisis Leadership and Counterterrorism at the FBI National Academy in Quantico, Virginia. Sponsorships are available on numerous levels. Join the prestigious list of sponsors including: The Federal Home Loan Bank of Pittsburgh; Young Conaway Stargatt & Taylor, LLP; Ballard Spahr LLP; Connolly Gallagher LLP; Pepper Hamilton LLP; Richards Layton & Finger, P.A.; Potter Anderson Corroon LLP; Belfint Lyons & Shuman, P.A.; CAPCO; Santora CPA Group; Gunnip & Company CPAs; and, Weiner Benefits Group. Bank table sponsorships are also available: join Bank of America and MidCoast Community Bank! Click on the link below for registration information! Sponsorships also available!


Formation of McCollom D'Emilio Smith Uebler LLC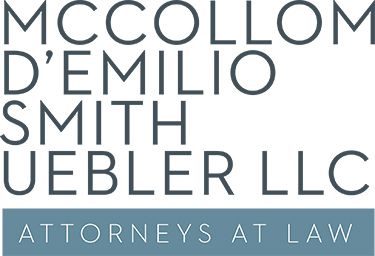 Daniel P. McCollom, Matthew P. D'Emilio, Jennifer E. Smith, and Thomas A. Uebler are pleased to announce the formation of McCollom D'Emilio Smith Uebler LLC, a Delaware law firm focusing on trust, estate, and tax matters; business transactions; and litigation. The attorneys at McCollom D'Emilio Smith Uebler represent corporate and individual clients in a range of transactional and litigation matters with a commitment to strategic thinking, responsiveness, and efficiency. Visit mdsulaw.com for more information about the firm.
Morris James LLP Welcomes
New Director of Client Relations Dawn V. Sheiker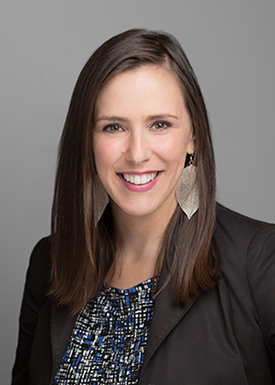 Morris James LLP, a leading business, corporate, and private client services law firm in Delaware, announced that Dawn V. Sheiker has joined the firm as its Director of Client Relations, based at the firm's office in Wilmington. "This is a new position developed to focus directly on enhancing client services, stated Managing Partner Keith Donovan. As the Director of Client Relations, Dawn will be responsible for developing and overseeing the firm's client relations for this multi-office law firm. She will work proactively with department and practice area chairs and in coordination with all members of the marketing and client relations team. "We are dedicated to providing innovative and effective ways to serve the needs of our clients and co-counsel. Dawn's talent and expertise will allow us to build upon this core concept and increase the sophistication and quality of service which we are providing to our clients and co-counsel," commented Managing Partner Keith Donovan.
Pepper Hamilton's Richard P. Eckman Quoted in WSJ Pro Financial Regulation Article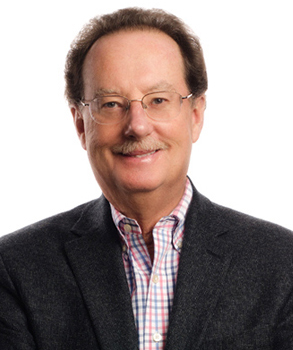 Richard P. Eckman, a partner with Pepper Hamilton, was quoted in the April 2, 2018 WSJ Pro Financial Regulation article, "FDIC Raps Pro-Fintech Bank." Observers pointed out the FDIC's action targeted a company that renegotiates and consolidates debt for consumers, rather than a plain-vanilla lender. "Debt collection is fraught with risks," said Richard P. Eckman, a partner at Pepper Hamilton LLP. ... "Compliance is king, and if you don't have a top-notch compliance program and know exactly what your partner is doing, you're going to get in trouble," Mr. Eckman said.
Young Conaway 2018 Annual Labor and Employment Law Seminar - April 12th

Please join Young Conaway's Labor and Employment attorneys at the Chase Center on the Riverfront in Wilmington, DE on April 12, 2018 for the 2018 Annual Labor and Employment Law Seminar. This all day event will begin at 8:00 AM with a networking breakfast. The sessions will provide both in-house counsel and human resources professionals with the latest developments in labor and employment law.
Ballard Spahr in the Mortgage Banking Update: S.2155 Does Not Facilitate Discriminatory Lending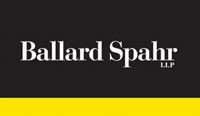 In a blog post titled "How S.2155 (the Bank Lobbyist Act) Facilitates Discriminatory Lending," Professor Adam Levitin claimed, "This bill functionally exempts 85% of U.S. banks and credit unions from fair lending laws in the mortgage market." The claim was set forth in bold and italic text. If the intent was to draw attention to the claim, it worked. Members of this firm saw the claim. In short, the claim greatly mischaracterizes the limited implications of the amendment.
| | |
| --- | --- |
| | For more information on DBA programs and events visit www.debankers.com or click on the logo at right to redirect to our website. |


Delaware Bankers Association
8 W. Loockerman Street
Dover, DE 19903