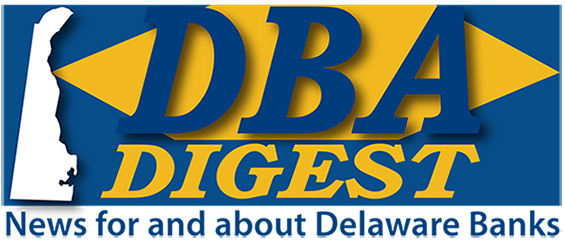 April 9, 2020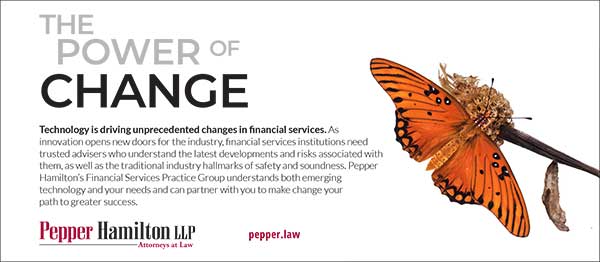 Delaware "Teach Children to Save Day" Goes Online -
22nd Annual Event Features Video, Downloads,
and Free Kindle Book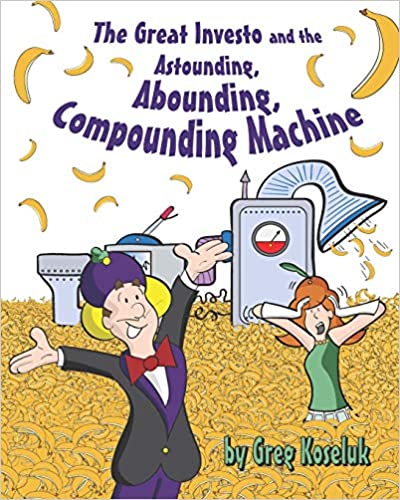 Schools may be closed due to the COVID-19 Pandemic, but the 22nd Annual Teach Children to Save Day is being conducted throughout April with an online video, fun activities to download, and a free Kindle book. In a normal year, hundreds of banker volunteers visit elementary schools throughout the state to teach a lesson on the importance of saving to thousands of kids. This year the Delaware Bankers Association and Delaware Financial Education Alliance, in conjunction with the Center for Economic Education and Entrepreneurship have created a 15-minute video for students to watch at home. The 2020 Teach Children to Save Day video may be found at debankers.com, dfea.org, on the Great Investo Facebook page, or the Delaware Bankers Association's YouTube channel. The video features The Great Investo, the money magician, reading from the new book on saving: "The Great Investo and the Astounding, Abounding, Compounding Machine."

"The Great Investo and Astounding Abounding Compounding Machine" teaches the magic of compound interest. There will be a free Kindle download of the book on Amazon, April 27th through May 1st. The book was created specifically for the 2020 Teach Children to Save Day event and was made possible with the support of Artisans' Bank, Bank of America, Comenity Bank, Fulton Bank, and WSFS Bank.


Federal Bank Regulators Issue Interim Final Rule for Paycheck Protection Program Facility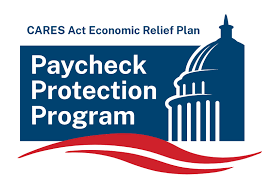 The federal bank regulatory agencies today announced an interim final rule to encourage lending to small businesses through the Small Business Administration's Paycheck Protection Program, or PPP. The PPP was established by the Coronavirus Aid, Relief, and Economic Security Act, or CARES Act, and provides loans to small businesses so that they can keep their workers on the payroll during the disruptions caused by the coronavirus. The interim final rule modifies the agencies' capital rules to neutralize the regulatory capital effects of participating in the Federal Reserve's PPP facility because there is no credit or market risk in association with PPP loans pledged to the facility. Consistent with the agencies' current capital rules and the CARES Act requirements, the interim final rule also clarifies that a zero percent risk weight applies to loans covered by the PPP for capital purposes. The rule is effective immediately and comments will be accepted for 30 days after publication in the Federal Register.

COVID-19 Resources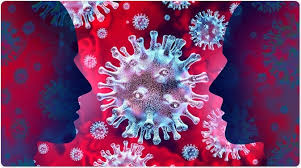 The FDIC, the OCC, the Federal Reserve, and other agencies have created webpages to provide banks and the public with updates on the COVID-19 situation.
Federal Reserve's COVID-19 Page
Treasury Department - Assistance for Small Businesses
The American Bankers Association has a page dedicated to pandemic response, along with planning and business continuity resources for banks. It includes recommendations and guidance on communicating with employees, customers, and the general public. The page can be found at the link below, and on the DBA website.
ABA Pandemic Response and Business Continuity Resources
The Delaware State Chamber of Commerce in partnership with the Delaware Bankers Association created a flyer for consumers with tips for managing finances
Tips for Managing Your Finances
The Commodity Futures Trading Commission also established a dedicated webpage on the coronavirus pandemic that includes, among other things, an advisory to the public to be on the lookout for frauds seeking to profit from recent market volatility.
Fulton Financial Announces Change in Location for 2020 Annual Shareholders Meeting



Fulton Financial Corporation announced that the company's Annual Shareholders Meeting, which will be held on Tuesday, May 19, 2020 at 10:00 a.m. will now be conducted virtually, via an online webcast. Due to the current COVID-19 outbreak, the company has made the decision not to hold an in-person meeting to help ensure the health and wellbeing of shareholders and employees. Shareholders can find additional information about the Annual Shareholders Meeting in supplemental proxy materials filed with the SEC and on the Corporation's website at www.fult.com.
Northern Trust & Johns Hopkins Live Webinar
Friday - April 10th - 11 a.m.




Please join Wealth Management CIO Katie Nixon and experts from the Johns Hopkins Health System, Dr. Lisa Maragakis and Kevin Sowers, for a discussion on the latest COVID-19 market and medical developments. Click below for registration information.

Wilmington University Hosts Higher Education Webinar -
April 16th, 12 p.m.




Wilmington University is here to help you continue your higher education experience. We invite to join our Webinar on April 16th, 2020 at 12pm. We will be sharing with you information regarding our programs, on-line learning options and benefits with Wilmington University. Please RSVP to michelle.e.sidowski@wilmu.edu.

Richards Layton & Finger Update:
Delaware's Governor Enters Emergency Order Dealing with Notice of Public Company Stockholders' Meetings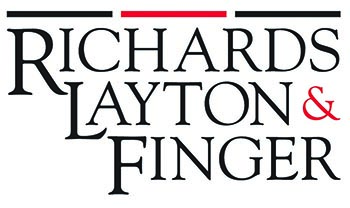 On April 6, 2020, John C. Carney, the Governor of the State of Delaware, issued the Tenth Modification of the Declaration of a State of Emergency for the State of Delaware Due to a Public Health Threat (the "Order"), stemming from the COVID-19 pandemic. Among other things, the Order promotes the safety of participants of public company annual meetings, providing public companies that, as of the date of the Order, have already given notice of a meeting of stockholders to be held at a physical location the means to switch to a "virtual meeting" and to give notice of the change by public filings and announcements, rather than giving a new written notice. (Notably, the Order does not apply with respect to public companies that, as of the date of the Order, have not given notice of their annual meeting or have given notice of a meeting to be held by remote communication.)

Cinnaire Names New Chief Financial Officer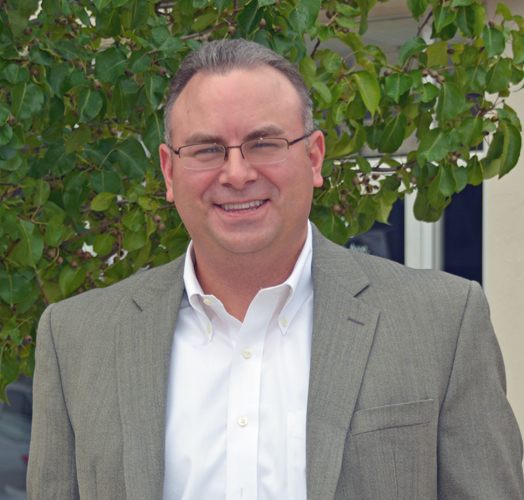 Cinnaire announced that Brett Oumedian has been appointed Chief Financial Officer (CFO) effective April 7, 2020. Brett will succeed Christopher Cox who served Cinnaire since 1995 and announced his retirement in January. Brett brings more than 15 years of financial expertise to the role, serving most recently as Cinnaire's controller for the past seven years where he played a key role in establishing best practices for the organization's accounting operations, financial reporting and forecasting. Cinnaire's board of directors and executive team laid out a comprehensive strategy for succession planning and Brett's appointment as CFO aligns with the plan. As CFO, Brett will be charged with managing Cinnaire's fiscal functions. He will play a key role in facilitating financial strategy development along with providing leadership over capital allocation and business funding. He will also have a crucial role in maintaining relationships with partners, investors and lenders.


PEPPER HAMILTON LLP / TROUTMAN SANDERS LLP
COVID-19 RESOURCE CENTER




We have assembled a COVID-19 Task Force of Pepper Hamilton and Troutman Sanders attorneys who are available to help companies navigate this evolving public health crisis. They represent diverse practice areas and industries, across multiple geographies. If you have any questions, don't hesitate to contact an attorney on our Response Team, or an attorney with whom you work.
| | |
| --- | --- |
| | For more information on DBA programs and events visit www.debankers.com or click on the logo at right to redirect to our website. |


Delaware Bankers Association
8 W. Loockerman Street
Dover, DE 19903