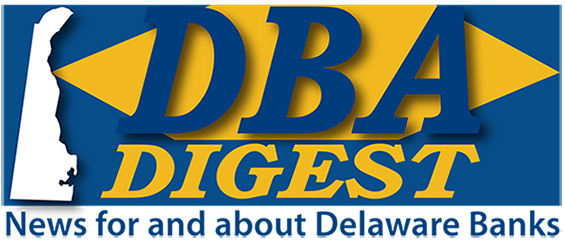 August 10, 2018

WSFS Financial Corporation Announces Combination with Beneficial Bancorp, Inc., Creating the Largest, Premier, Locally-Headquartered Community Bank for the Greater Delaware Valley




WSFS Financial Corporation and Beneficial Bancorp, Inc., jointly announced today the signing of a definitive agreement whereby WSFS Financial Corporation will combine with Beneficial Bancorp, Inc., in a transaction valued at approximately $1.5 billion. Concurrently with the acquisition, Beneficial Bank, the wholly owned subsidiary of Beneficial, will merge into WSFS Bank, a wholly owned subsidiary of WSFS, creating the largest, premier, locally-headquartered community bank for the Greater Delaware Valley with the sixth-largest deposit market share. With approximately $13 billion in assets and growing, WSFS will be the only bank in the region with distinct market-share advantages, including local market knowledge and decision-making, a full-service product suite, the balance sheet to compete with larger regional and national banks, and most importantly, an ingrained culture of engaged Associates that bring to life WSFS' mission of We Stand For Service in our daily delivery of stellar Customer experiences.


Sallie Mae Receives State's Highest Honor for Exemplary Support of Guard And Reserve Employees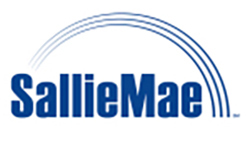 Sallie Mae, the nation's saving, planning, and paying for college company, has been awarded the 2018 Pro Patria Award for its steadfast support of National Guard and Reserve employees. The Pro Patria Award is the highest honor awarded by the Delaware State Committee of the Employer Support of the Guard and Reserve (ESGR). Sallie Mae leadership and employees accepted the award at ESGR's annual awards recognition banquet in Dover. "Sallie Mae recognizes the importance of military service and the sacrifices of our servicemembers and their families," said Gary R. Stockbridge, state chair, Delaware ESGR. "The company consistently supports its military employees and their families with assistance and services that go above and beyond."


Fulton Financial Announces Termination of Consent Orders for Fulton Bank of New Jersey




Fulton Financial Corporation announced that the Federal Deposit Insurance Corporation and the New Jersey Department of Banking and Insurance have terminated the Consent Orders those agencies issued on February 25, 2015 to the Corporation's bank subsidiary, Fulton Bank of New Jersey. These orders were originally issued for deficiencies in the Bank Secrecy Act and Anti-Money Laundering ("BSA/AML") compliance program at that bank. Today's announcement follows the company's statement, released October 30, 2017, that the Office of the Comptroller of the Currency had lifted similar orders at three of the company's other banking subsidiaries. "These actions are very welcome, and they provide independent acknowledgement of the progress our company has made in strengthening our BSA/AML compliance programs," said E. Philip Wenger, Fulton Financial's Chairman and CEO.


FDIC Directors' College - September 28th - Lewes Delaware!



The FDIC Directors' College is an interactive program that provides ongoing education on current topics of bank supervision to bank directors, senior officers, corporate secretaries, and board advisors. The course is designed to help directors and trustees, both new and experienced, stay abreast of the ever-changing regulatory environment.
Sessions include: Emgering Credit Risk; BSA/AML; a Case Study on Strategic Decisions and the Effect on CRA; and, more! Click on the link below for full agenda and registration information.



Save the Date: Compliance '18
November 13th, 14th, 15th



Compliance Professionals mark your calendars now for Compliance '18, the DBA's all new conference featuring the latest trends and topics you need in the ever-changing regulatory compliance environment. Sessions and topics include: Fair lending, Deposit Compliance, UDAP, BSA/AML, Financial Elder Abuse, and more. Stay tuned for full agenda and discounted early-bird registration!


Belfint, Lyons & Shuman, P.A.
Ranked as a 2018 IPA Top 300 Firm

For the fourth consecutive year, Delaware-based certified public accounting firm, Belfint, Lyons & Shuman, CPAs was ranked as a Top 300 firm in North America by INSIDE Public Accounting (IPA). IPA is an award-winning publication for the accounting profession, published by The Platt Group. INSIDE Public Accounting's Survey and Analysis of Firms and the resulting national benchmarking report on North America's largest accounting firms serve as a barometer of the overall health, challenges, and opportunities of the profession. The IPA survey and benchmarking report is one of the longest-running and most comprehensive surveys in the U.S and the rankings are compiled using data gathered from IPA's Annual Survey and Analysis of Firms, which attracted over 550 firms this year. "We are thrilled to not only be recognized among the best accounting firms in the country, but also to have moved up 18 spots to #273 on the list." stated Michael French, CPA, Managing Director. "Being part of the IPA Top 300 is a great accomplishment that can only happen with the full support and contribution of everyone at BLS. I am extremely proud of our team."
Pepper Hamilton Client Alert: OCC Gives Green Light to Chartering Fintechs as Special Purpose National Banks

The Office of the Comptroller of the Currency announced on July 31 that it will begin accepting applications for special purpose national bank charters from nondepository financial technology companies (fintechs) that are engaged in the business of banking. In its press release, the OCC asserts that "[c]ompanies that provide banking services in innovative ways deserve the opportunity to pursue that business on a national scale as a federally chartered, regulated bank." The concept of granting special purpose national bank charters to fintechs was first proposed by the OCC in December 2016 and has become known as the "OCC Fintech Charter." In its press release, however, the OCC emphasizes that it not seeking to create a new type of national bank charter, which is something only Congress can do. Rather, the OCC states that fintech national banks "will be supervised like similarly situated national banks," including with respect to "capital, liquidity, and financial inclusion commitments."
Promontory Interfinancial Network
Bank Executive Business Outlook Survey

Which provision of the Economic Growth, Regulatory Relief, and Consumer Protection Act is most important to bankers? When Promontory Interfinancial Network asked bankers in its latest quarterly Bank Executive Business Outlook Survey, the amendment to the Federal Deposit Insurance Act to make most reciprocal deposits nonbrokered came out on top. The bankers were asked to rank the expected impact of various provisions of the new law on a scale of 1-5, where 5 was the most positive. The mean score was 4.04 with 37% of bank leaders assigning reciprocal deposit reform the top score of 5, higher than any other provision tested. In addition, 58% of bankers indicated that they plan to start, or expand, their use of reciprocal deposits immediately, or very soon, with another 29% willing to consider doing so in the future.
Register Now Open for the 2018 Reinventing Our Communities Conference




Register now for the Reinventing Our Communities: Investing in Opportunity conference, to be held Monday, October 1, through Wednesday, October 3, 2018, in Baltimore. This biennial conference will explore strategies to best leverage different forms of capital to help neighborhoods and individuals reach their full potential and to share in the value-creating vitality that is the U.S. economy. Reinventing Our Communities, organized by the Federal Reserve Bank of Philadelphia, has become a must-attend biennial event for experts, thought leaders, and policymakers in community development to discuss strategies to "reinvent America's communities." Since the first ROC in 2004, a growing contingent of community development leaders, researchers, philanthropists, and lenders returns to examine how low- and moderate-income households and communities can rethink and renew themselves to address their new and recurring challenges. Click on the link below for agenda and registration information!


| | |
| --- | --- |
| | For more information on DBA programs and events visit www.debankers.com or click on the logo at right to redirect to our website. |


Delaware Bankers Association
8 W. Loockerman Street
Dover, DE 19903