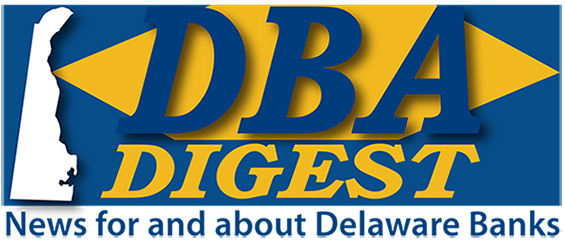 August 2, 2019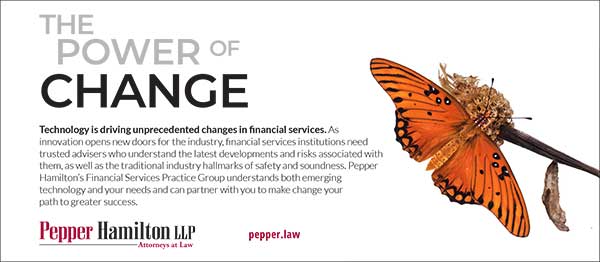 Christmas in August?
Delaware Trust Conference Discounted Early Bird Registration Extended Until August 9th!
Register Now and Save!




Christmas in July may be over, but wealth professionals can enjoy a special gift... an extra week to take advantage of the Discounted Early Bird Registration period for the 2019 Delaware Trust Conference! Now you can enjoy significant savings on the annual premiere event for Delaware Trusts through August 9th! Click on the link below to see this year's great line-up of speakers and topics!

Click on the link below to visit the conference webpage for the full agenda, registration form, sponsor information and the exhibitor book.



2019 FDIC Director's College- Registration Now Open!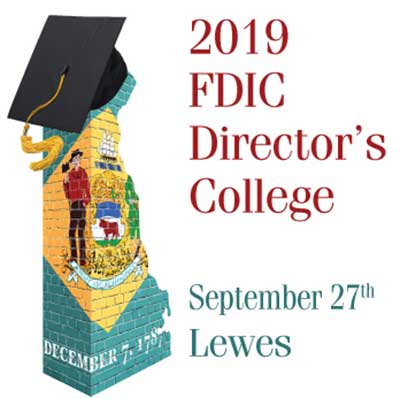 Registration is now open for the 2019 FDIC Director's College, September 27th at the University of Delaware Virden Center, in Lewes. The FDIC Directors' College is an interactive program that provides ongoing education on current topics of bank supervision to bank directors, senior officers, corporate secretaries, and board advisors. The course is designed to help directors and trustees, both new and experienced, stay abreast of the ever-changing regulatory environment. This year's agenda includes: Conversation with Regulators; Liquidity Managment; CRE Stress Scenario Analysis; Assessing Fintech Strategies; and, more. Click on the link below to see the detailed agenda and access the registration form.



Gov. Carney and Sen. Coons Join FHLBank Pittsburgh to Celebrate Progress at The Flats Housing Redevelopment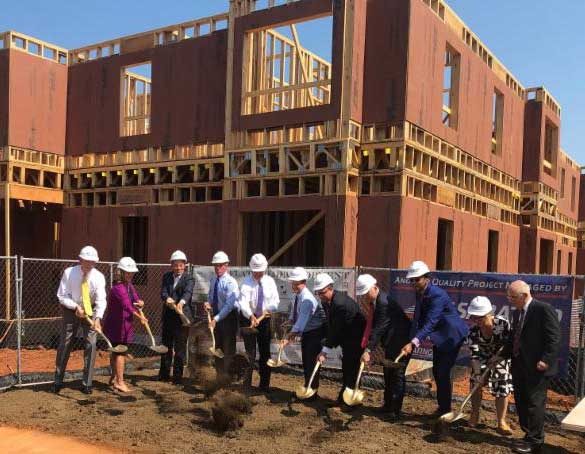 On July 29, FHLBank Pittsburgh held an event with Gov. John Carney and Sen. Chris Coons celebrating The Flats, a multiphase housing project that is redeveloping Wilmington property from the early 1900s into quality affordable housing for low-income individuals and those with disabilities. Developers recently completed Phase II of the project, which is being led by Woodlawn Trustees, Inc. through its partnership with Todmorden Foundation, and have begun work on Phase III. FHLBank Pittsburgh and its members Fulton Bank and Wilmington Savings Fund Society have provided a total of $1.75 million in grants for The Flats through FHLBank's Affordable Housing Program (AHP). Additional funding support was provided by JPMorgan Chase, Cinnaire and FHLBank Atlanta. Delaware State Housing Authority also provided $9 million in funding support for the project through the state's Housing Development Fund.



Governor Carney Signs Bill to Promote Saving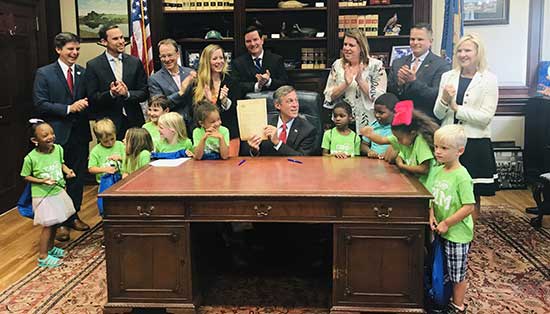 Lt. Governor Bethany Hall-Long, Treasurer Colleen C. Davis, bill sponsors Sen. Trey Paradee and Rep. Krista Griffith, and children from Brilliant Little Minds Learning Academy join Governor Carney at the Bill Signing


Governor John Carney signed Senate Bill 143 into law this week. This legislation allows the Plans Management Board and the Office of the State Treasurer to increase awareness of the benefits of saving through the 529 Education Savings Plan and through ABLE Plans for those with disabilities. The bill allows the Board to pursue methods of increasing savings plan enrollments outside of the high-income earning households that traditionally participate by allowing for incentive-based marketing. Possible avenues of promotion include a scholarship program or a match plan, as seen in other states. These options will be explored by the Board at future meetings. Additionally, new promotions aimed at increasing awareness of using 529s for adult educational attainment and for non-college costs, such as apprenticeship programs, will be integrated into future marketing efforts.



Potter Anderson's Mark Morton Elected into
American College of Governance Counsel

Partner Mark Morton at Delaware law firm Potter Anderson was recently elected into the American College of Governance Counsel (ACGC) as a member of its 2019 Class of Fellows. The College chose 120 Fellows and Honorary Fellows this year from the ranks of lawyers in the U.S. and Canada who have displayed a high level of professionalism and commitment to the advancement of the governance practice through a combination of practice and though leadership. This marks the second fellow elected from Potter Anderson in its history.
Cover & Rossiter Announces Promotions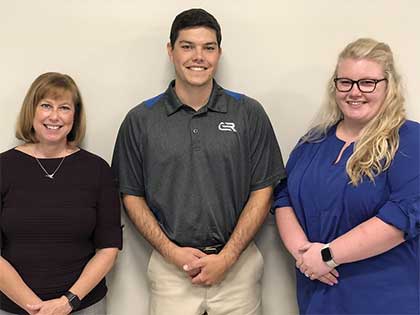 (l to r) Wendy Rafferty, Mitchell Byerly, Cheyenne Tucker
Cover & Rossiter is pleased to announce that Wendy Rafferty, Mitchell Byerly and Cheyenne Tucker have been promoted within the firm. Wendy Rafferty was promoted to Supervisor in our Business Accounting Services department. She joined Cover & Rossiter in July 2013. Prior to that, she was owner of Affordable Business Solutions, Inc., where she provided accounting and payroll services to small businesses. She received her Bachelor's degree in Accounting and Finance from Wilmington University. Having been a business owner herself, Rafferty understands the compliance aspects of running a business. Her clients value her technical expertise with accounting software and the consultative approach she takes in understanding their needs in order to provide a workable solution. Mitchell Byerly was promoted to Senior Accountant in the Tax department. Byerly joined Cover & Rossiter in January 2019 after working one year at a CPA accounting firm in Baltimore. He received his Bachelor's degree in Accounting and Master of Business Administration from Salisbury University's Perdue School of Business. He earned his CPA license from the state of Maryland. In a short period of time, Byerly has become a valuable member of the Tax department, working primarily on complex tax returns for some of our larger business clients. Cheyenne Tucker was promoted to Senior Accountant in the Audit department. Tucker joined Cover & Rossiter in November 2017. She earned her Bachelor's degree in Accounting and Finance from West Chester University. She has steadily taken on more challenging assignments and continues to do excellent work for our clients.
CAPCO Regulatory Intelligence Briefing

The Capco Center of Regulatory Intelligence provides the latest intelligence, thought leadership and leading-edge regulatory insights into risk, information security and compliance issues. Capco established the center to translate policy, legislative and regulatory developments into actionable intelligence for our clients to manage risks proactively. The center produces Regulatory Intelligence Briefings (RIBs), client alerts, industry snapshots, timely summaries, blogs and other thought leadership to help keep pace with the ever-evolving financial services industry. The latest RIB explores two areas of risk and compliance in the spotlight right now for their crossroads of tradition and modernity. Is your institution in-the-know on the newest developments in the three lines of defense model and the latest conversations around board diversity?
| | |
| --- | --- |
| | For more information on DBA programs and events visit www.debankers.com or click on the logo at right to redirect to our website. |


Delaware Bankers Association
8 W. Loockerman Street
Dover, DE 19903