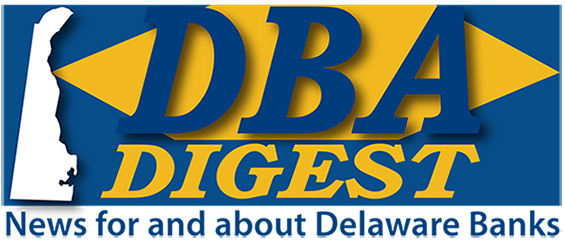 August 7, 2020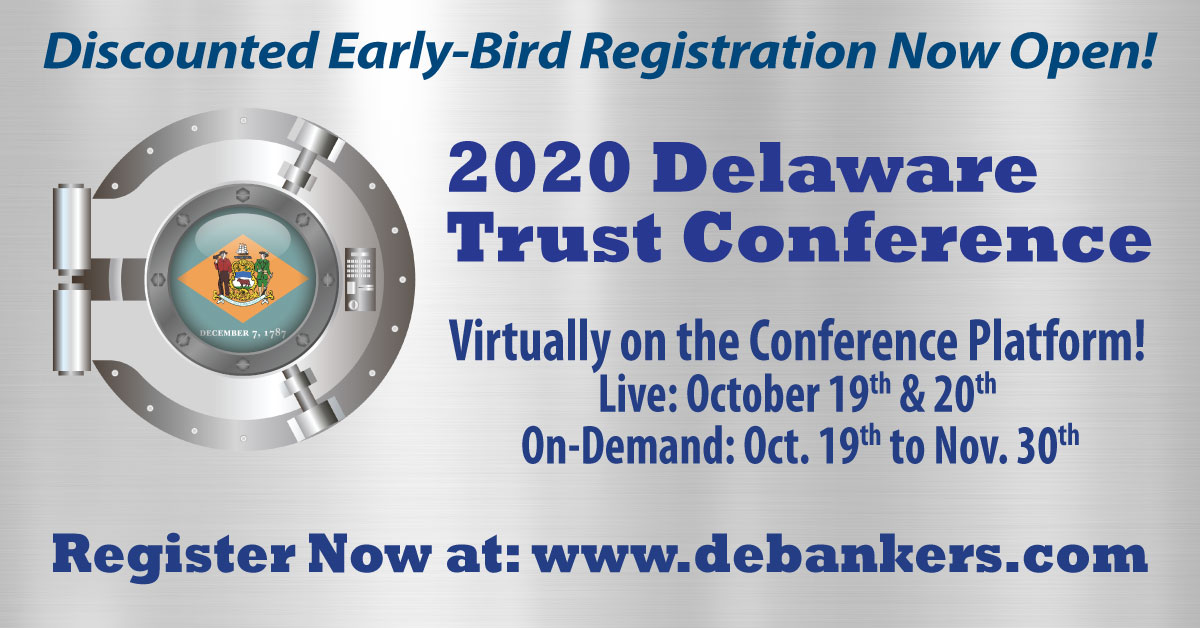 Economic Upate - August 14th
Tom Barkin, FRB Richmond
and Patrick Harker, FRB Philadelphia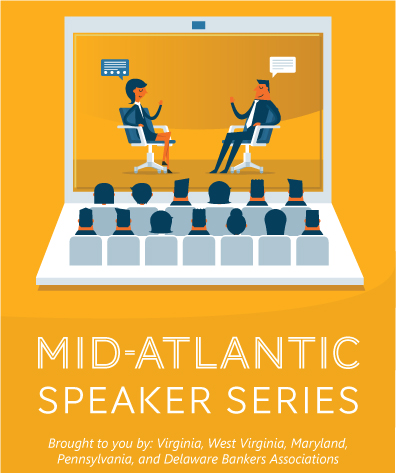 Don't miss the next session in the Mid-Atlantic Speaker Series, Friday, August 14th - Tom Barkin, FRB Richmond and Patrick Harker, FRB Philadelphia will provide an Economic Update, especially timely in these challenging times for businesses and individuals.


The DBA has partnered with the bankers associations in Maryland, Pennsylvania, Virginia and West Virginia to bring nationally recognized speakers to you each month. The series will take place once a month through December. One registration includes all six sessions!

JUST ADDED! BONUS SESSION: October 2: Regulator Panel (Moderator: Rob Nichols, ABA; Panelists: Acting Comptroller Brian Brooks, OCC, Chairman Jelena McWilliams, FDIC; Governor Michelle Bowman, Federal Reserve)

Each event will be at 9:00 a.m. See the link below for more information on other sessions and registration!


Attendees, Sponsors, Exhibitors!
Reserve Your Virtual Seat at the
2020 Delaware Trust Conference!
The 2020 Delaware Trust Conference will feature more sessions, more interaction, and greater flexibility for attendees, speakers, sponsors and exhibitors. The conference will be live October 19th and 20th, and sessions will also be accessible on-demand through November 30th! This isn't like Facetime or Zoom... this is fully interactive experience!

The DBA has partnered with the vFairs platform to provide a unique and rewarding conference experience. The short video above gives an example of what can be expected.

Attendees - there's still time to save on
discounted early-bird registration!
Earn up to 22 credits, and at your pace through November 30th!

Sponsors and Exhibitors - you can reserve your space at the conference. All sponsors Gold level and above receive free booth space in the virtual exhibition hall!

Follow the link below to access on-line registration, sponsorship, and exhibitor information, and to see the conference agenda!
Urge the Senate to Pass Legislation to
Forgive PPP Loans $150K and Under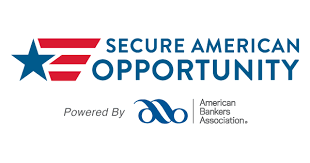 Since April 3, bankers across the country have assisted small businesses in their communities by providing loans through the Small Business Administration's Paycheck Protection Program . To date, small businesses have received over 4.8 million loans through the program. As the Paycheck Protection Program enters the forgiveness phase, the process should be easy, simple and less technical for small business owners who borrowed $150k or less, which account for 86% of all PPP loans. Ask your senators to support legislation to expedite the forgiveness process for most borrowers who received loans through the PPP.
Delaware Bankers Association
Launches New Member Portal for
Online Registrations and More!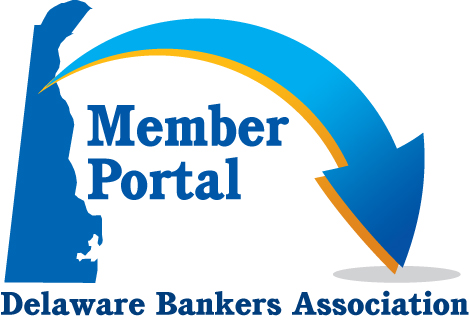 Have you checked out the Delaware Bankers Association's new online members portal? The portal will provide members easy access to update their personal information and to register and pay online for upcoming DBA events! Log into the portal via the link below, and use the Personal Profile link (on the left hand sidebar) to create your log in.

Questions, suggestions, or comments? Please email Corinne Stayton: corinne.stayton@debankers.com

ABA Announces Changes in CTFA Designation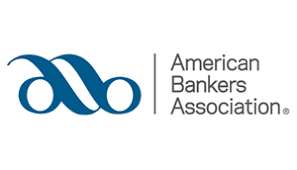 To help ensure that the CTFA professional certification remains relevant in the marketplace, ABA—in consultation with practitioners, certification holders and the CTFA Advisory Board—has announced that the designation will now be known as the Certified Trust and Fiduciary Advisor (retaining the same acronym: CTFA). This change reflects the evolving client relationship skills necessary to be a successful wealth manager. Along with the new name, the CTFA exam outline has also been expanded and reorganized to reflect these changes. However, most of the expected knowledge and eligibility requirements for the exam remain the same. Finally, the scope of eligibility for exam candidates has been expanded to include regulators with a state or federal regulatory agency who provide fiduciary regulatory oversight. These revisions will become effective on Dec. 1, 2020.
BMT Wealth Management Connections
Summer Issue Now Available

Inside this issue, you'll learn about our work with employers to offer 401k and 403b plans to their employees, led by Joe DiMaio, Senior Vice President and Relationship Manager. One of his clients, Penn Jersey Products, shares their experience with starting a new 401k plan through the words of President Drew Possessky. Their work focuses on maintaining water quality for farmers raising dairy cows and steers, providing green solutions to help farmers safely store manure until it's needed to fertilize fields. I went to high school on the Eastern Shore, have family not far from the Chesapeake Bay and have enjoyed its incredible diversity of animal and plant life, which Drew's company helps protect. Lastly, you'll get a peek into the giving environment in 2020, when so many people have been generous in helping their neighbors, and you'll see specifically how BMT's contribution to a COVID-19 Relief Fund is helping communities rebuild.
Jenifer Jurden Provides a Dose of COVID Sanity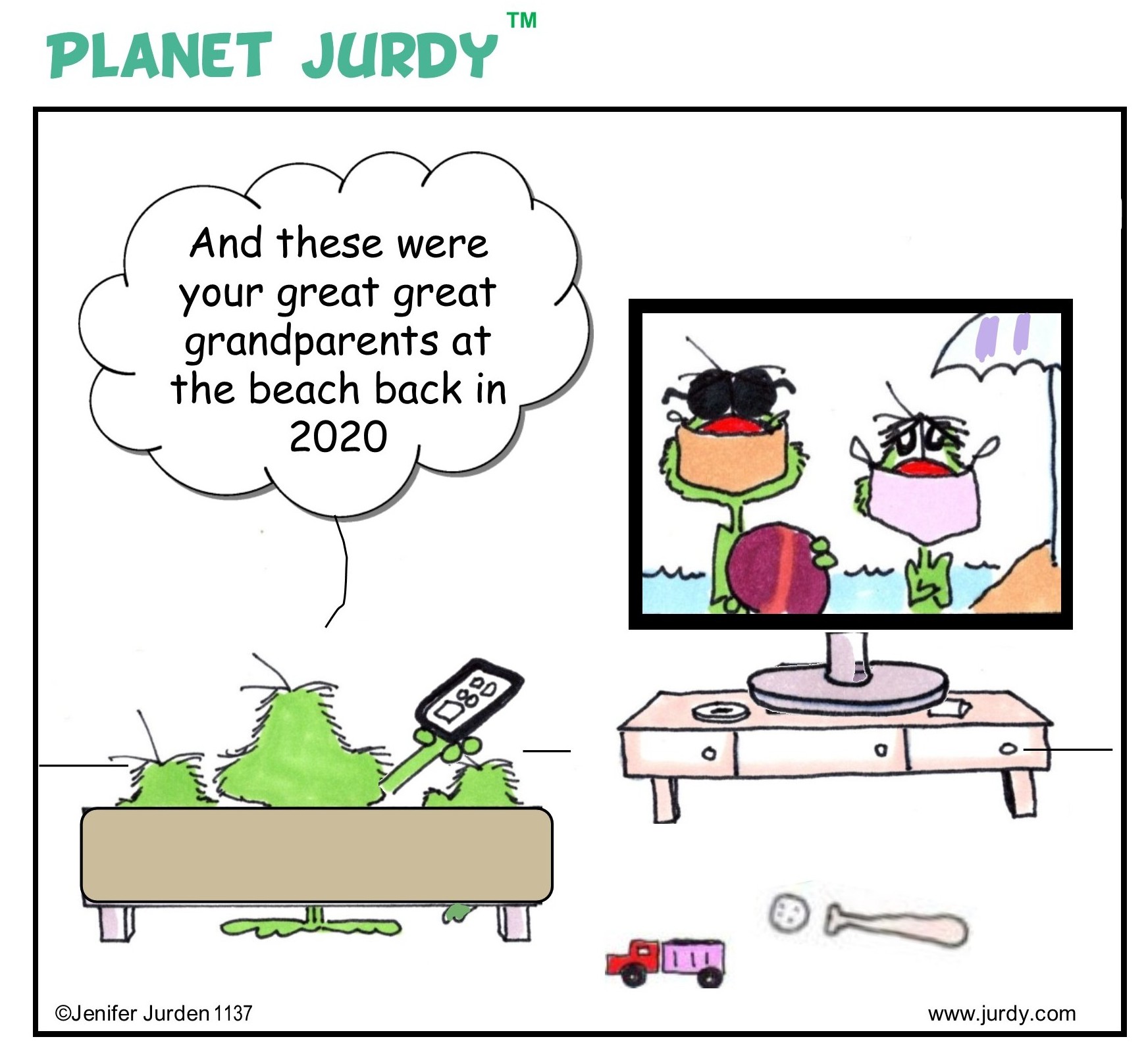 Jenifer Jurden is a Cartoonist from Wilmington who has graciously provided her COVID line of cartoons in the DBA Digest. Jurdy® is her other-worldly "Hero of Happyness" whose cartoons bring levity to humans worldwide.
Richards, Layton & Finger's Kevin Gallagher Named on Benchmark's 40 & Under Hot List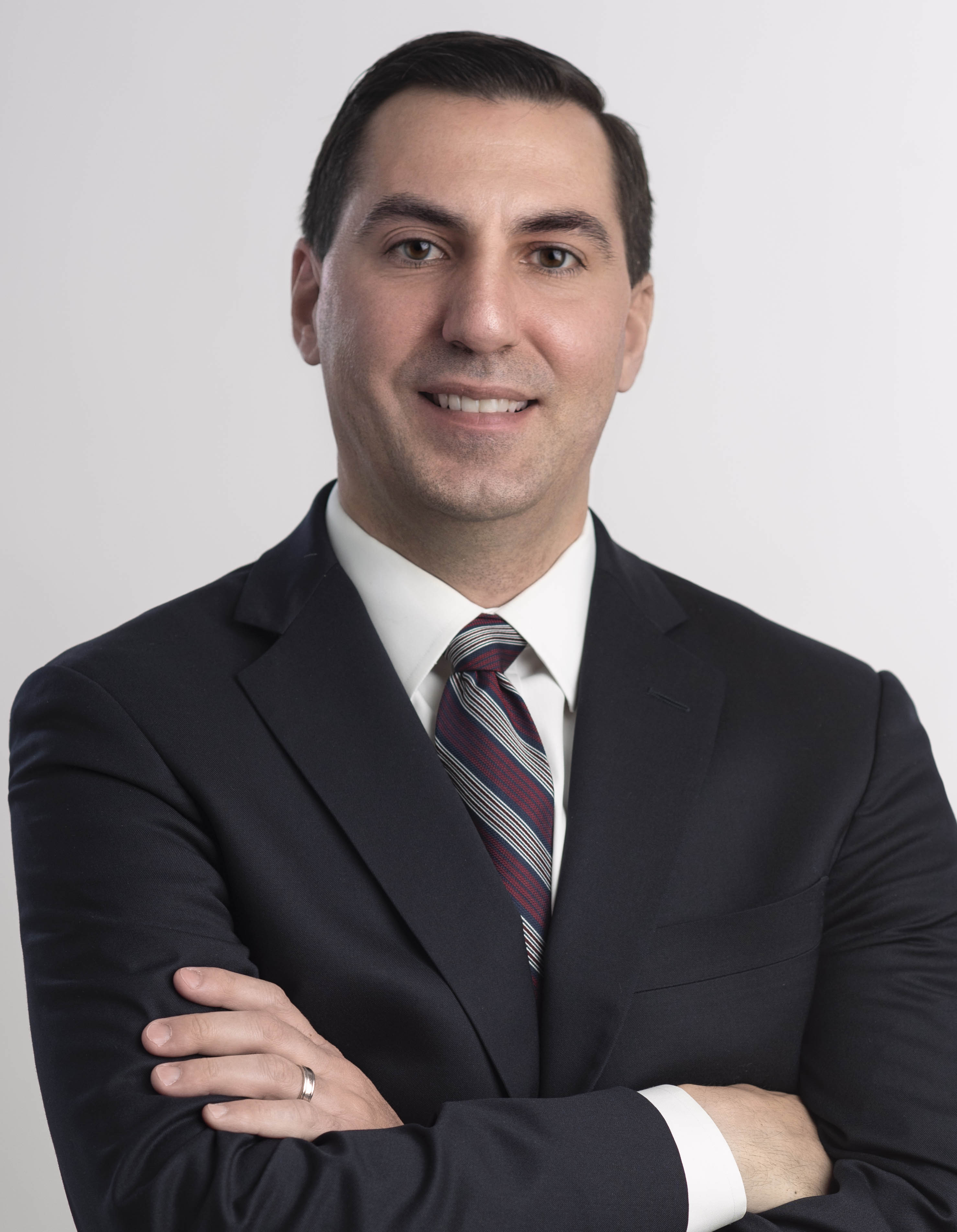 Richards, Layton & Finger director Kevin Gallagher has been named on the 2020 Benchmark Litigation 40 & Under Hot List for the third consecutive year. Benchmark recognizes top litigators aged 40 and under who were involved in some of their firms' most noteworthy cases and earned praise from their clients and peers. Gallagher is among only seven Delaware attorneys chosen for this year's list of talented young attorneys. Gallagher primarily litigates complex corporate control, corporate governance, contractual, and other commercial disputes in the Delaware Court of Chancery, the Delaware Supreme Court, and Delaware's federal courts.


Chambers High Net Worth 2020 Recognizes Morris James Private Wealth Law Attorneys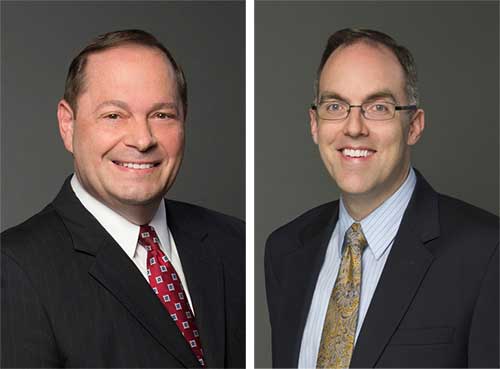 Chambers High Net Worth recognizes private wealth law attorneys Bruce Tigani and Jim Gallagher in its 2020 edition. Chambers HNW ranks the top lawyers and law firms for international private wealth. The guide also recommends leading accountancy firms, private banks, wealth managers, trust companies and other professional advisers to HNW and UHNW clients around the world. These recommendations are based on in-depth analysis provided by our team of experienced researchers.


Cinnaire Invests in FinTech Building in Newark, DE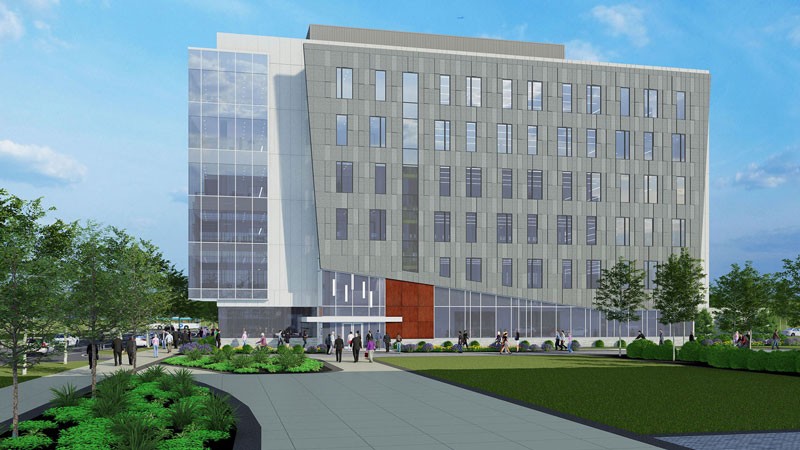 A New Markets Tax Credit investment from Cinnaire is supporting the development of a new, 100,000-square-foot building dedicated to financial technologies, commonly called fintech, at the University of Delaware's Science Technology and Advanced Research Campus in Newark. Cinnaire provided a $9 million New Markets Tax Credit (NMTC) allocation to the Delaware Technology Park to support the FinTech building, the latest project on the University of Delaware's growing STAR Campus. Construction is expected to be completed in November 2021. "FinTech will transform the future of Delaware's growth in the financial technology sector, providing a space for entrepreneurs and innovators to collaborate on impactful projects," said Peter Giles, Cinnaire Vice President, Business Development. "This project will expand economic and educational opportunities while creating jobs for Delaware residents. The New Markets Tax Credit continues to bring investment to communities that need it most, demonstrating the value of the program."


Troutman Pepper: 10 Key FCRA Decisions and Why Companies Should Care About Them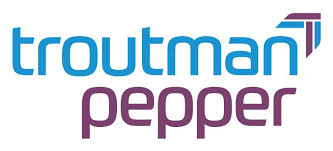 The case law surrounding the Fair Credit Reporting Act (FCRA) is ever-changing, and staying up to date on certain, key statutory definitions is a core compliance task for any company subject to the FCRA. The FCRA is a frequent driver of litigation, so courts have had numerous opportunities to weigh in on many of the unanswered questions that remain in litigation almost 50 years since the statute was first enacted, including lingering questions about statutory definitions. Here, we highlight 10 key FCRA cases and developments in 2019 and early 2020.


Wilmington University:
Diversity, Leadership, and Innovation at Work



Wilmington University is excited to announce the introduction of our brand-new professional development course, Diversity, Leadership, and Innovation at Work. This online course offers hands-on training in high-demand skills, led by real-world-experienced instructors, to anyone seeking to enrich their career or personal development. Upon completion of this course, participants will be able to: 1. Understand key diversity and inclusion concepts, as well as their impact on the world of work. 2. Describe the importance of effective leadership in achieving and maintaining a diverse workforce. 3. Demonstrate the impact of workplace diversity on organizational success. The three-week, non-credit course has been changed to beginning on Monday, September 14th. Upon completion of the course, participants are eligible to apply one (1) college credit toward a Human Resource or equivalent academic program.

| | |
| --- | --- |
| | For more information on DBA programs and events visit www.debankers.com or click on the logo at right to redirect to our website. |


Delaware Bankers Association
8 W. Loockerman Street
Dover, DE 19903