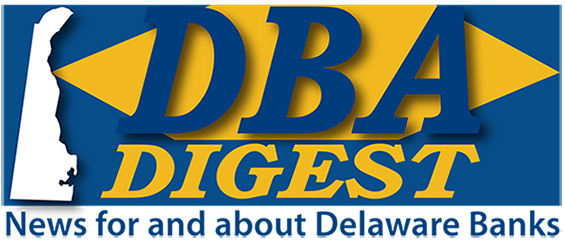 December 14, 2018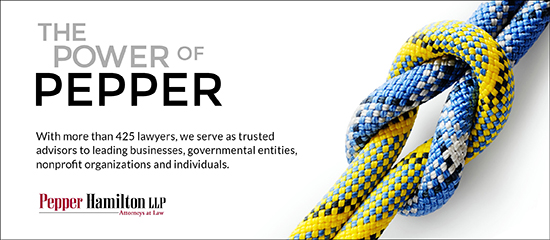 Bankers Speak at FinTech Forum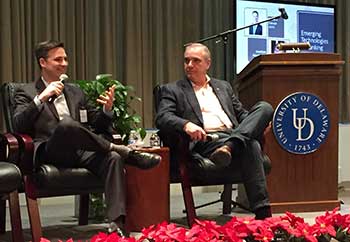 Dominic Canuso, Chief Financial Officer, WSFS Bank and Jonathan Prendergast, Head of US Payments Strategy, TD Bank, presented "Emerging Technologies in Banking" at the FinTech Forum, held on December 11, 2018, at Arsht Hall. Doneene Damon, Executive Vice President, Richards Layton & Finger participated on the "Evolving Regulatory, Compliance and Legislative Landscape" panel, and Jennifer McDermott, Executive Director, JP Morgan Chase, led an engaging discussion on the critical need to develop a technologist talent pipeline in the State. Over 150 people attended the Forum.



WSFS and Beneficial Announce Retail Banking Office Optimization Plan




WSFS Financial Corporation and Beneficial Bancorp, Inc., jointly announced a retail banking office optimization plan that aligns with the previously reported intent to merge Beneficial Bank into WSFS Bank. The plan includes the consolidation of 25% of the combined Beneficial and WSFS retail banking offices due to an overall decline in branch transactional activity, Customers' rapid adoption and usage of digital services, geographic overlap and optimization opportunities. To continue delivering on its mission of "We Stand For Service" amidst evolving Customer expectations, WSFS also committed to reinvest an incremental $32 million of the estimated cost savings from the retail office optimization plan into a five-year transformational investment in technology and delivery systems to create a top-tier physical and digital servicing platform that will significantly enhance Customer experiences across all business lines.


Artisans' Bank & Salvation Army Holiday Stocking Program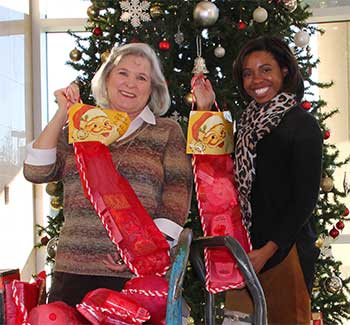 Each year, the employees Artisans' Bank fill stockings with toys, clothing and games for the Salvation Army Holiday Stocking campaign. And this year was no exception. The employees look forward to shopping and selecting just the right gift to help our local Delaware families and children. The program askes for donations for families with children from infants to age 12. And this year, Artisans' donated more than 50 full stockings. The bank employees are proud supporters of the Salvation Army and continue to help every year.


Wealth Management Professionals - Give Your Career an Early Holiday Gift! Sign Up for All New Sessions of Foundations of Delaware Trusts 2019!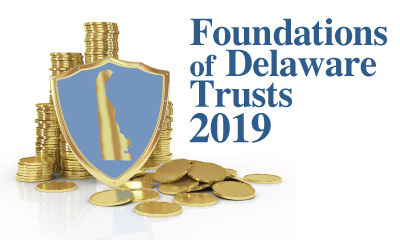 Attention Wealth Management Professionals:
In your holiday gift giving don't forget your career! Register today for the three new sessions of Foundations of Delaware Trusts at the University & Whist Club in Wilmington. Each session will be held on consecutive Wednesdays, 9 a.m. to 11 a.m., beginning January 23rd. Here's the line up and instructors:

January 23 - Key Information in a Trust Agreement
Cynthia D.M. Brown, President, Commonwealth Trust Co.
David Diamond, President, The Northern Trust Co. of Delaware

January 30 - Silent Trusts
Elizabeth King, President, Brown Brothers Harriman Trust Co. of DE
Vincent Thomas, Partner, Young Conaway Stargatt & Taylor, LLP

Februrary 6 - Investment Basics
Margaret Creed, VP and Chief Portfolio Strategist, Wilmington Trust
Gregory Wood, VP, The Northern Trust Co. of Delaware

Sign up for one, two, or all three! The course is perfect for new, as well as more experienced trust professionals looking to sharpen their skills! And as in previous sessions, all three will be available on an audio/slide flashdrive for in-house training. Sign up today! Space is limited! Click on the link below for registration information.


2019 DBA Washington Visit Sponsorships Now Available!





Sponsorships are now open for the Delaware Bankers Association's 2019 DBA Senior Executive Washington Visit Reception, March 6th at Del Mar de Fabio Trabocchi, 791 Wharf St. SW, Washington, DC. As in previous years, the reception provides a unique opportunity to meet and network with top leaders in both the financial services and legislative realms. Sponsors are allowed to bring two representatives from their firm to attend. Reception Sponsorship is only $1,500. Sponsorships are also available for the DBA Shuttle Bus Sponsorship. Your company's logo and message will be featured on the mini-bus used to shuttle executives around the Capital throughout the Washington Visit. Sponsorship includes placement of two interior signs. You may also include individual information packets at each seat. This offer also allows one representative from your firm to attend the Wednesday evening reception. Shuttle Bus Sponsorship is only $1,000. All sponsors receive: Recognition in the Washington Visit Agenda Book; Recognition on event signs; and, Recognition at the Washington Visit Reception. Join the prestigious list of sponsors including: The Federal Home Loan Bank of Pittsburgh (Platinum Sponsor), and Richards, Layton & Finger, PA (Reception Sponsor). Please click on the link below to access the sponsorship form.


Wilmington University Spring Semester Begins January 14th! All DBA Members Receive Tuition Discount





Let the new year provide a new boost for your career skills! Enroll in the spring semester at Wilmington University, beginning January 14th. A new partnership between Wilmington University and the DBA provides an incentive for employees of DBA Members and Associate Members to participate in college-level classes and degree programs at any of Wilmington University's campuses or online. The agreement, effective as of the 2018-19 academic year, enables DBA-affiliated employers to create new or customized educational programs for their employees through WilmU. The employees will be eligible to apply to WilmU's degree and certificate programs for free and receive a 10% tuition discount. Enrolled students are also able to take advantage of WilmU's Credit for Prior Learning transfer program and its many Work Integrated Learning opportunities. Click on the link below for more information.


BMT Market Summary: Equity Market Overview - What a Difference Relative to This Time Last Year




This time last year, the S&P 500 Index had appreciated nearly 20% over the previous 12 months and the VIX (CBOE Volatility Index) reached a record low. International equity market returns were even more robust over that period and the consensus view, as the final trading sessions of 2017 were drawing near, was that the global economy was experiencing synchronous growth. Fast forward to today and the S&P 500 Index is at nearly the same level it was this time last year, up just over 1%. In addition, volatility has been trending higher as stocks have already endured two corrections of 10%+ in 2018 and the year hasn't even ended. One may ask how this is possible when earnings growth has been robust (up over 20% year-over-year within the S&P 500 Index) and economic growth has continued to accelerate, at least in the United States. Click on the link below to read the latest BMT Market Summary.


Shane Bennett Joins Cover & Rossiter



Cover & Rossiter is pleased to announce the hiring of Shane Bennett as Audit Specialist in the Audit Department. Bennett joined Cover & Rossiter in late October after spending the last 10 years as the Financial Management Director for a Planning District in southwest Arkansas. Born in Texas and raised in Arkansas, she completed both her Bachelor's and Master's degrees at Southern Arkansas University, as well as an Associate's degree in Business Education. Bennett's first two professional positions were in Corporate Accounting for two private international companies in the diamond mining and construction industries. She then practiced public accounting for six years before joining the nonprofit world. For the last four years, Bennett participated in the Volunteer Income Tax Assistance (VITA) program for the IRS through CADC. Director, Eric Williams, said, "We're excited to have Shane join the team. She brings a wealth of experience in nonprofit and government industries that will strengthen our audit practice."


Eric Monzo Receives Delaware State Bar Association's Young Lawyers Distinguished Service Award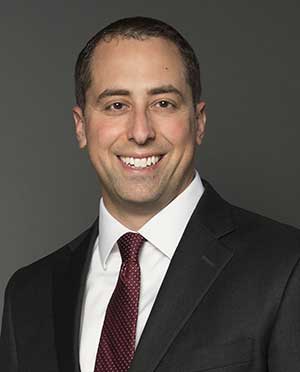 Morris James partner Eric J. Monzo received The Distinguished Service Award last week at a DSBA luncheon. Retired Judge Charles H. Toliver, IV presented the award on behalf of the DSBA. The Young Lawyers Distinguished Service Award is given to a member of the Delaware Bar who, by exemplary leadership and service dedicated to the cause of good citizenship in civic and humanitarian service over a period of less than ten years has maintained the integrity and honored recognition of the legal profession in community affairs. Eric, a member of the firm's Bankruptcy and Creditors' Rights Group, handles issues relating to business restructuring and insolvency. A specific area that Eric focuses on in his practice includes assisting clients regarding complex legacy liability issues in bankruptcy such as environmental, pension, union and similar types of claims. Eric earned a certification in employee benefits through the Temple University School of Law enabling him to assist clients with issues relating to executive compensation, deferred compensation, severance, and ERISA in the context of bankruptcy.



12 Richards Layton Lawyers Admitted to the Delaware Bar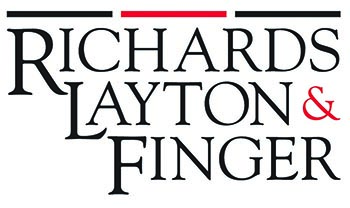 Richards, Layton & Finger is pleased to announce that 12 associates of the firm have been admitted to the Delaware bar. The lawyers were admitted to practice in the State of Delaware by the Delaware Supreme Court in a ceremony today in Dover. "Today represents the culmination of years of hard work and dedication, and we congratulate these talented young lawyers on their outstanding achievement," said Greg Varallo, president of Richards Layton. "We look forward to the contributions I know they'll make to our firm, our clients, and our community." Richards, Layton & Finger Associates admitted in alphabetical order: Matthew Ady; Nicole M. Henry; Danny Ho; Madeleine S.L. Jolles; Ryan D. Konstanzer; Emily A. Letcher; Megan E. O'Connor; Ryan A. Salem; Sarah E. Silveira; Tyre L. Tindall; Lucas A. Whited; and, Megan Woodward.



Morris Nichols Associates Admitted to Practice in Delaware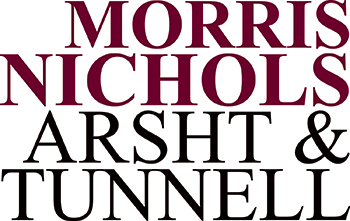 Morris, Nichols, Arsht & Tunnell LLP is pleased to announce nine attorneys associated with the firm were admitted to the Delaware bar on Wednesday, December 12, 2018. "We are proud of this talented group of young attorneys as they complete this rite of passage," said Morris Nichols hiring partner Jason Russell. "Their impressive academic performance and dedication will enable them to make valuable contributions to our clients and the firm. We welcome them to the Delaware bar." Morris Nichols Associates Admitted in December 2018 (in alphabetical order): Elliott Covert; Matthew R. Darby; Nicholas J. Gallion; Taylor M. Haga; Kelly Miranda; Aubrey J. Morin; Lauren P. Russell; Robert K. Stalzer; and, Riley T. Svikhart.


Brittany Yodis Admitted to the Delaware Bar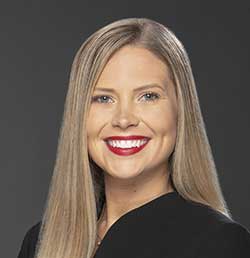 Brittany A. Yodis has become a member of the Tax, Estates and Business Practice Group at Morris James LLP. She is admitted to practice in Delaware and Pennsylvania and has a Master of Laws in Taxation. Her law practice will focus on personal and business-related tax planning, commercial transactions, and estate planning. In law school, she served as a Judicial Intern to the Honorable Sue L. Robinson in the United States District Court for the District of Delaware, as well as a Research Assistant focusing on tax administration, tax compliance, and issues affecting the low-income taxpayer community.


Pepper Hamliton Alert: MCA Participations and Securities Laws: Recognizing and Managing a Looming Threat



Due to the high volume of relevant judicial decisions issued by New York courts over the past two years, the risk that enforceability of a merchant cash advance (MCA) contract1 might be successfully challenged as a disguised usurious loan has received ample attention in law firm white papers and published legal articles, including articles by Pepper Hamilton attorneys.2 Avoiding this risk of "loan re-characterization" is essential if the MCA industry is to achieve wider acceptance as a source of small business financing. But another risk—which we believe is largely unrecognized—could significantly throttle further expansion of MCA financing. This risk is that the funding structures MCA providers rely on to generate funding from third-party investors could be found to involve the issuance of unregistered securities. Unless an exception is available, that would be unlawful and could result in fines, penalties, defense costs and even rescission of the entire transaction, with the "issuer" being required to return investor capital.



| | |
| --- | --- |
| | For more information on DBA programs and events visit www.debankers.com or click on the logo at right to redirect to our website. |


Delaware Bankers Association
8 W. Loockerman Street
Dover, DE 19903