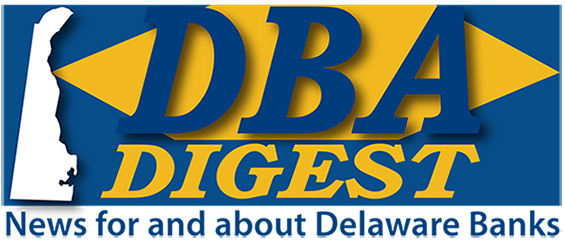 December 21, 2018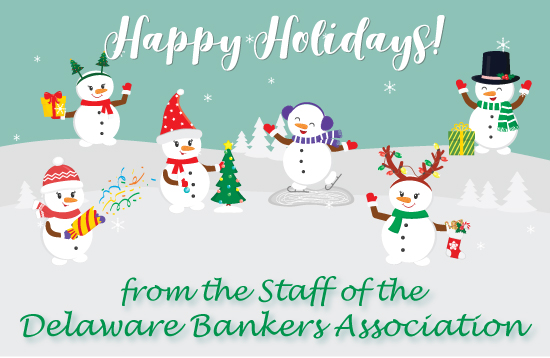 Wealth Management Professionals - Give Your Career an Early Holiday Gift! Sign Up for All New Sessions of Foundations of Delaware Trusts 2019!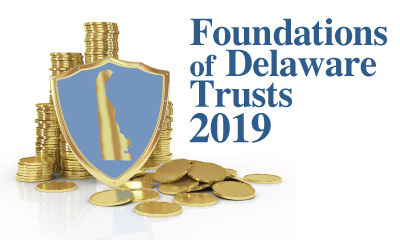 Attention Wealth Management Professionals:
In your holiday gift giving don't forget your career! Register today for the three new sessions of Foundations of Delaware Trusts at the University & Whist Club in Wilmington. Each session will be held on consecutive Wednesdays, 9 a.m. to 11 a.m., beginning January 23rd. Here's the line up and instructors:

January 23 - Key Information in a Trust Agreement
Cynthia D.M. Brown, President, Commonwealth Trust Co.
David Diamond, President, The Northern Trust Co. of Delaware

January 30 - Silent Trusts
Elizabeth King, President, Brown Brothers Harriman Trust Co. of DE
Vincent Thomas, Partner, Young Conaway Stargatt & Taylor, LLP

Februrary 6 - Investment Basics
Margaret Creed, VP and Chief Portfolio Strategist, Wilmington Trust
Gregory Wood, VP, The Northern Trust Co. of Delaware

Sign up for one, two, or all three! The course is perfect for new, as well as more experienced trust professionals looking to sharpen their skills! And as in previous sessions, all three will be available on an audio/slide flashdrive for in-house training. Sign up today! Space is limited! Click on the link below for registration information.


2019 DBA Washington Visit Sponsorships Now Available!





Sponsorships are now open for the Delaware Bankers Association's 2019 DBA Senior Executive Washington Visit Reception, March 6th at Del Mar de Fabio Trabocchi, 791 Wharf St. SW, Washington, DC. As in previous years, the reception provides a unique opportunity to meet and network with top leaders in both the financial services and legislative realms. Sponsors are allowed to bring two representatives from their firm to attend. Reception Sponsorship is only $1,500. Sponsorships are also available for the DBA Shuttle Bus Sponsorship. Your company's logo and message will be featured on the mini-bus used to shuttle executives around the Capital throughout the Washington Visit. Sponsorship includes placement of two interior signs. You may also include individual information packets at each seat. This offer also allows one representative from your firm to attend the Wednesday evening reception. Shuttle Bus Sponsorship is only $1,000. All sponsors receive: Recognition in the Washington Visit Agenda Book; Recognition on event signs; and, Recognition at the Washington Visit Reception. Join the prestigious list of sponsors including: The Federal Home Loan Bank of Pittsburgh (Platinum Sponsor), Discover Bank, and Richards, Layton & Finger, PA (Reception Sponsor). Please click on the link below to access the sponsorship form.


Save the Dates: 2019 Teach Children to Save Day!
April 8th through 12th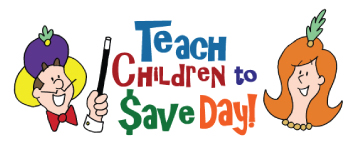 Mark your calendars for the 2019 Teach Children to Save Day event. The 2019 edition will be held the week of April 8th through the 12th. Each April banker volunteers teach thousands of students in over 80 public, private, and parochial schools throughout Delaware. Teaching is fun and easy! All the materials and on-line training are provided. Banker registration will begin in mid-January. A new book, The Great Investo and Muscles O'Money is begin created for the event. The book is illustrated and written by Greg Koseluk and is made possible by a grant from Capital One. The book stresses the importance of being financially fit to build a fiscally strong future. The Delaware Bankers Association and the Delaware Financial Education Alliance coordinates the program in partnership with the University of Delaware's Center for Economic Education and Entrepreneurship (CEEE).


Fulton Financial Corporation
Declares Quarterly Cash Dividend





The Board of Directors of Fulton Financial Corporation (Nasdaq: FULT) has declared a quarterly cash dividend of twelve cents per share on its common stock, payable on January 15, 2019, to shareholders of record as of January 2, 2019. Fulton Financial Corporation, a $20 billion Lancaster, Pa.-based financial holding company, has approximately 3,700 employees and operates more than 240 branches in Pennsylvania, Maryland, Delaware, New Jersey and Virginia through four subsidiary banks.


Wilmington University Spring Semester Begins January 14th! All DBA Members Receive Tuition Discount





Let the new year provide a new boost for your career skills! Enroll in the spring semester at Wilmington University, beginning January 14th. A new partnership between Wilmington University and the DBA provides an incentive for employees of DBA Members and Associate Members to participate in college-level classes and degree programs at any of Wilmington University's campuses or online. The agreement, effective as of the 2018-19 academic year, enables DBA-affiliated employers to create new or customized educational programs for their employees through WilmU. The employees will be eligible to apply to WilmU's degree and certificate programs for free and receive a 10% tuition discount. Enrolled students are also able to take advantage of WilmU's Credit for Prior Learning transfer program and its many Work Integrated Learning opportunities. Click on the link below for more information.


Christopher P. Clemson Admitted to Delaware Bar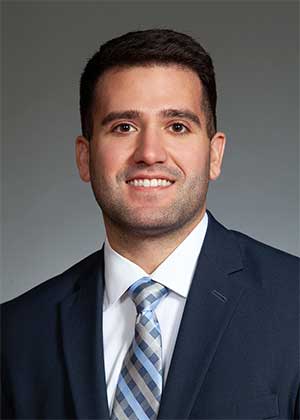 Gordon, Fournaris & Mammarella, P.A. is pleased to announce that Christopher P. Clemson was admitted to the Delaware Bar on December 13, 2018. Chris obtained his Juris Doctor from Temple University Beasley School of Law, graduating cum laude with a certificate in Business Law. He is pursuing an LL.M. in Taxation and an Estate Planning Certificate from Temple University Beasley School of Law.


Weiner Benefits Group Presents Workshop on
Training for a Harassment Free Workplace



On January 1, 2019 the new Delaware Discrimination in Employment Act (DDEA) becomes effective. The new Delaware law specifically addresses the prohibition against sexual harassment, sets an affirmative defense for employers, imposes mandatory notice distribution on employers with at least four employees within the state, and provides anti-sexual harassment training requirements for employers with at least 50 employees in the state. Supervisors and Managers should join us for this required interactive training workshop! To better support your business needs, Weiner Benefits Group is offering two different training dates to choose from either: January 16th or January 25th The training programs will be from 8:00 am to 10:30 am with a light breakfast fare at: Deerfield Golf & Tennis Club 507 Thompson Station Rd, Newark, DE 19711. The cost is $45 per person. Click on the link below for the full agenda and to register.



| | |
| --- | --- |
| | For more information on DBA programs and events visit www.debankers.com or click on the logo at right to redirect to our website. |


Delaware Bankers Association
8 W. Loockerman Street
Dover, DE 19903