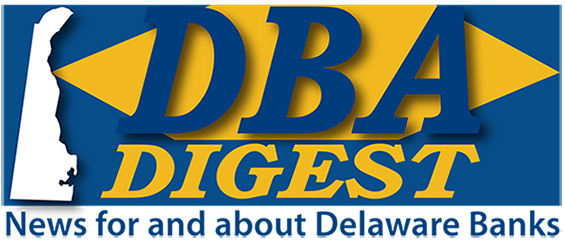 December 6, 2019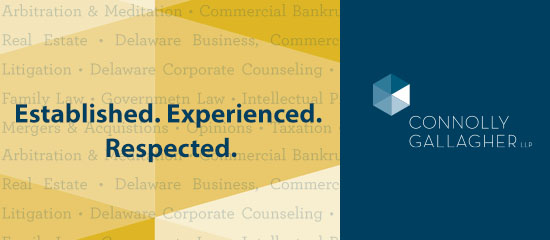 Women Connect - Legislative Meet & Greet
Save the Date - January 23, 2020
Sponsorships Available!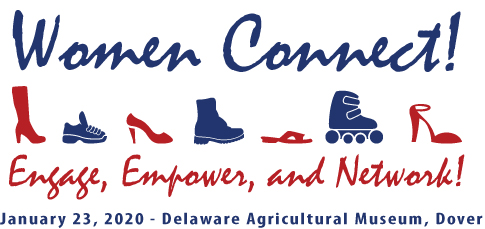 Mark your calendars for the first Women Connect event of 2020, January 23rd, 9:00 a.m. to 11:30 a.m., at the Delaware Agricultural Museum in Dover. This inaugural event will feature a networking brunch with Delaware's legislators and much more. Don't miss this opportunity to enage with Delaware's lawmakers as the busy 2020 legislative session begins.

Sponsorship are also available!
Join Platinum Sponsor - Capital One, and Bronze Sponsor - Delaware Community Foundation!
Fed to Host Reg E Error Resolution Webinar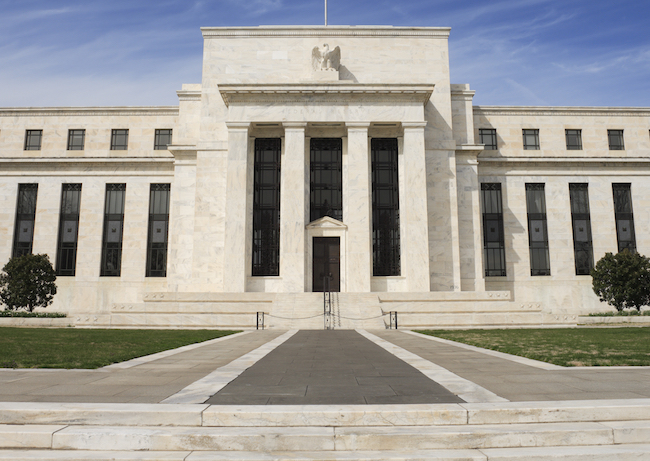 The Federal Reserve yesterday announced that representatives from the Federal Reserve Banks of Minneapolis and New York will lead a live webinar on the regulatory requirements for resolving errors for accounts subject to Regulation E. The webinar, to take place on Dec. 12 at 2 p.m. EST, will discuss the effects of an amendment covering prepaid accounts and review recent error resolution issues. Immediately following the presentation, Fed staff will respond to questions from participants. Registration for the event is required, and questions should be submitted by Dec. 6.




Shore United Bank Donates in Honor of GivingTuesday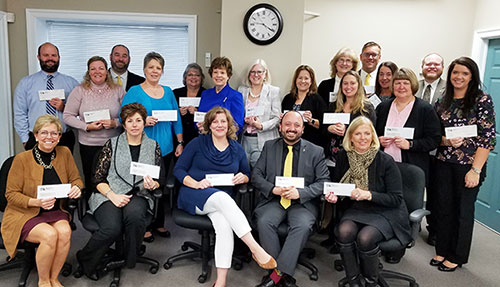 Shore United Bank is proud to be a community bank – one who supports and is actively involved in their local community. For the past few months, employees have been selling Shore United Bank cookbooks to raise money to donate in honor of GivingTuesday. GivingTuesday is a global giving movement, where companies come together to give back to the communities they serve. Collectively, Shore United Bank will be donating over $7,000 to 23 different non-profit organizations. Each location choose a non-profit organization to donate their cookbook proceeds to. Non-profit organizations benefiting from this initiative include health and human service organizations, such as homeless shelters and food banks; youth and education organizations, such as schools and youth sports teams; and animal rescue organizations, such as shelters and clinics. "We are excited to be a part of the GivingTuesday initiative and even more proud of the employees for their hard work in selling the cookbooks. GivingTuesday is a great initiative that we encourage the public to participate in if they are able," says Deb Rich, Chief Marketing and Project Officer of Shore United Bank.



Fulton Financial Corporation Declares Special Cash Dividend




Fulton Financial Corporation announced that its Board of Directors has authorized the payment of a special cash dividend of four cents per share on its common stock. The special dividend is payable on December 16, 2019, to shareholders of record as of December 4, 2019. Fulton paid quarterly cash dividends of twelve cents per share in the first quarter of 2019 and thirteen cents per share in each of the three subsequent quarters in 2019. The Board of Directors is expected to consider the next quarterly cash dividend at its December 2019 meeting.



BMT Market Insights Stocks Push Higher as Economic Data Firms; Has Santa Come Early for Equity Investors?




Last week, U.S. economic growth was revised modestly higher in the third quarter from an annualized rate of 1.9% to 2.1%. The upward revision was driven partly by healthy consumer spending as well as business inventory accumulation. Interestingly, trade uncertainty has yet to notably impact consumer spending behavior as wages modestly rise and companies continue to add to their payrolls. Positive U.S. economic data coinciding with more reported progress on phase I trade negotiations contributed to mid-week record highs on the S&P 500, NASDAQ, and DJIA during the shortened holiday week.



2nd Annual FinTech Forum - December 11th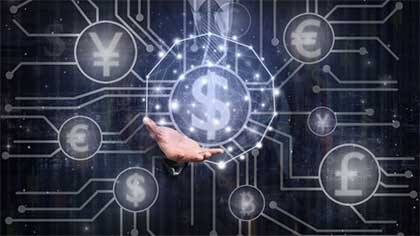 Join the New Castle County Chamber of Commerce, December 11th, 9 a.m. to 4:30 p.m. at the Chase Center on the Riverfront, for a high impact forum that brings together leaders, policymakers, banks and businesses to look at the growing FinTech industry and its impact on business in Delaware. Hear from: Warren Pennington, Principal, Vanguard Julap Jugatani, Senior Analyst, Federal Reserve Jeffrey Meiler, CEO, Marlette Funding and many more!



Ballard Spahr Mortgage Banking Update: CFPB PUBLISHES FALL 2019 RULEMAKING AGENDA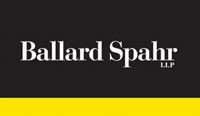 The CFPB has published its Fall 2019 rulemaking agenda as part of the Fall 2019 Unified Agenda of Federal Regulatory and Deregulatory Actions, which is coordinated by the Office of Management and Budget. It represents the CFPB's second rulemaking agenda under Director Kraninger's leadership. The agenda's preamble indicates that the information in the agenda is current as of July 25, 2019 and identifies the regulatory matters that the Bureau "reasonably anticipates having under consideration during the period from October 1, 2019 to September 30, 2020." The Bureau issued a proposed debt collection rule in May 2019. In the preamble to the rulemaking agenda, the Bureau stated that it is testing consumer disclosures related to time-barred debt disclosures and, after testing, will assess whether to issue a supplemental proposal seeking comments on a proposal concerning such disclosures. The agenda indicates that the Bureau expects to issue a final debt collection rule in 2020.



| | |
| --- | --- |
| | For more information on DBA programs and events visit www.debankers.com or click on the logo at right to redirect to our website. |


Delaware Bankers Association
8 W. Loockerman Street
Dover, DE 19903