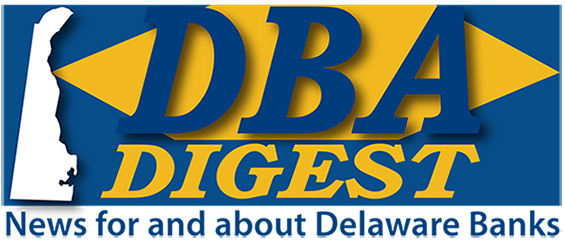 February 15, 2019

2019 Teach Children to Save Day
Volunteer Registration Now Open!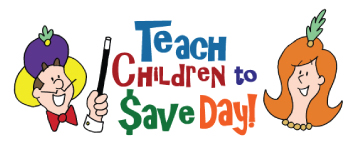 Attention Banker Volunteers! Registration for 2019 Teach Children to Save Day is now open! Teaching is fun and easy. All materials - book, lesson, instruction video - are provided. 4th and 5th grade classrooms are available statewide for April 8th through April 12th. This year's lesson is from the new book "The Great Investo and Muscles O'Money," and teaches kids how to get financially fit by setting goals, budgeting, and saving! The book was written and illustrated by Greg Koseluk and was made possible by a grant from Capital One. Sign up and teach at the link below!


Save the Date for the Next Women Connect Event - May 7th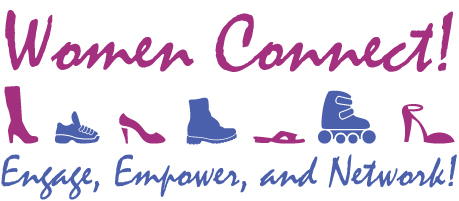 The next Women Connect event will be held at Deerfield Country Club in Newark on May 7, 2019 from 8:30 AM – 4:00 PM. The conference will focus on personal, community, family, and professional well-being. The morning will feature two panel discussions on Women Leadership and Education along with a keynote speaker during lunch. The afternoon sessions will feature speed sessions on Financial Fitness, Philanthropy, and Community. Confirmed speakers are Bob Eaddy, Bryn Mawr Trust Company of Delaware, Trisha Hall, Connolly Gallagher LLP, Carla Lawson, Caesar Rodney High School, along with Amanda Bullough, Wendy Smith, and Carlos Asarta from the University of Delaware. Additional speakers are still being confirmed.
Sponsorships Available!



M&T Bank Supports Veterans Watchmaker Initiative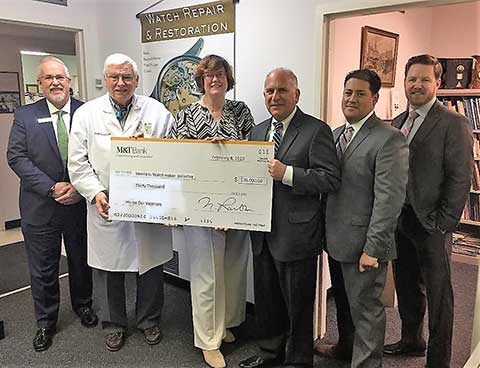 Randy Kunkle, Vice President, Regional CRA Officer; Sam Cannan, VWI; Lori Brower, VWI director of special projects; Nick Lambrow, President, Delaware Region; Pablo Velazquez, Vice President, Regional Manager, Business Banking; Steve Loughren Jr., Business Banking Team Leader. All are M&T Bank representatives except for Sam Cannan and Lori Brower.
"M&T Bank is honored to stand beside organizations supporting our veterans," said Nick Lambrow, M&T Bank's Delaware Regional President. "The training, support, and referral services the Veterans Watchmaker Initiative provides disabled veterans are vital to building stronger communities. This program will enable veterans to develop marketable skills that will help them secure jobs with solid wages, creating an opportunity to excel." M&T Bank awarded $30,000 in funding to Sam Cannan, Chairman and Co-founder of the Veterans Watchmaker Initiative (VWI) during a visit to the Odessa campus on February 8. The New Castle County-based school teaches disabled war veterans the skilled art of watchmaking. The program, which originated in the 1940s, was created to instruct veterans in a professional craftsmanship that is both profitable and in high demand in recognition of their sacrifice and service. "M&T Bank's funding will help VWI's 'House our Veterans Project,' that aims to provide rent-free housing for veteran students during their 16-month horology training program," said Mr. Cannan, who conducted a tour of the facility and the future site of the student dormitory.
BMT Market Summary - Economic Data: U.S. Economic Growth is Slowing Down



The U.S. economy is expected to expand in 2019 but at a slower pace relative to last year. The fading economic impact from fiscal stimulus as well as the ongoing trade negotiations between the U.S. and China are two areas of concern that the BMT Investment Team has been focused on and monitoring closely. Last week, the U.S. service sector indicated that the U.S. economy is indeed off to a slow start. The Institute for Supply Management's Non-Manufacturing Index (NMI®) dropped to 56.7 in January, matching the lowest level recorded in more than a year. The Index captures roughly 90% of the U.S. economy — mostly business activity related to the service sector. Although the deceleration was expected, the duration of the recent government shutdown was unexpected and most likely an extra drag on the service industries.
Cover & Rossiter Announces Promotions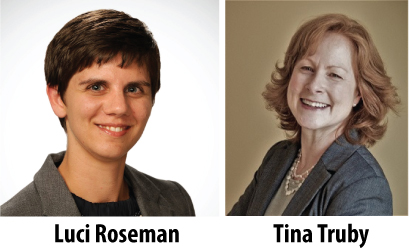 Cover & Rossiter is pleased to announce the promotions of Luci Roseman to Manager in the Tax Department and Tina Truby to Senior Staff Accountant. Since joining the firm in 2011, Roseman has used her keen attention to detail and problem solving ability to help clients navigate the ever-changing tax laws. In addition, she has taken on a leadership role in staff training and is involved in the firm's recruiting. Roseman is a member of the AICPA, Delaware Society of CPAs, and Wilmington Tax Group. She is also actively involved with Toastmasters International and is a member and officer of a local club, CSC Incorporators Toastmasters International, where she currently serves as Club President. Truby joined the Tax Department at Cover & Rossiter in September 2017 after a successful career in the chemical industry in product R&D and marketing research. She completed a Post-Baccalaureate Certificate in Accounting at Goldey Beacom College and also holds a Bachelor of Science degree in BioChemistry from the Pennsylvania State University and an MBA from Drexel University. Truby was awarded her CPA license from the State of Delaware in November 2018. She enjoys mentoring current CPA exam candidates at the firm. In the community, Truby is treasurer of her community association and has served as a Tax-Aide Volunteer with AARP in Newark, Hockessin and Brandywine Hundred.
Belfint, Lyons & Shuman February/March Focus Newsletter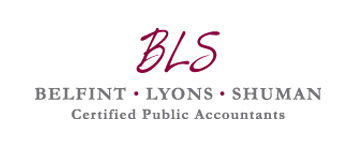 BLS is pleased to present the 2019 February/March issue of Focus. In it, we discuss: Best practices in issuing pay raises; How to deduct business losses after the TCJA; Will tax reform affect your 2018 return?; and, Paying off your mortgage before you retire.
Ballard Spahr Analysis - Employers: No Time Like the Present to Scrutinize Background Check Forms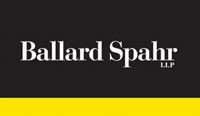 The time to act is now. Employers should take a look at their background check forms in light of a recent ruling of the U.S. Court of Appeals for the Ninth Circuit that state disclosures cannot be combined with the disclosures required under the Fair Credit Reporting Act (FCRA). Employers should not rely on background check companies to make the appropriate changes to their forms—a privileged review of background check processes and forms to ensure compliance and mitigate risk now should be in the game plan. When it comes to background check forms, the FCRA has two fundamental requirements: The disclosure must be "clear and conspicuous" and in a document that consists solely of the disclosure (the standalone requirement). The disclosure in Gilberg v. Cal. Check Cashing Stores, LLC, failed on both points.


| | |
| --- | --- |
| | For more information on DBA programs and events visit www.debankers.com or click on the logo at right to redirect to our website. |


Delaware Bankers Association
8 W. Loockerman Street
Dover, DE 19903