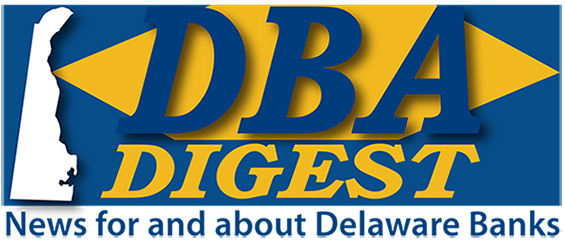 February 16, 2018

Women Connect! Engage, Empower and Network!
April 19th, 8:00 a.m. - Noon
White Clay Creek Country Club





The Delaware Bankers Association and the Delaware Financial Education Alliance present Women Connect, a morning to Engage, Empower, and Network with your colleagues in the financial services industry. Join us for exciting and inspirational speakers and panels including keynote speaker Avery Blank, and documentary film maker Melissa Davey. The event is from 8 a.m. to noon, April 19th at the beautiful White Clay Creek Country Club, 777 Delaware Park Blvd., Wilmington. Registration is $129 per person, breakfast included. Sponsorships are also available. Click on the link below for more information.


WSFS Bank's Annual Food Drive Reaches
1 Million Meals Milestone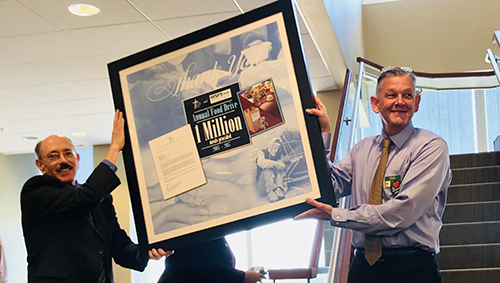 Rev. Tom Laymon, Sunday Breakfast Mission, and Mark Turner, Chairman, CEO and President, WSFS Financial Corporation, commemorate the WSFS Food Drive 1 Million Meal Milestone

Communities in the Delaware Valley are feeling the love from WSFS' 1,200 Associates. WSFS Bank, the primary subsidiary of WSFS Financial Corporation, announced that its multiyear fall food drive has provided 1 million meals to hungry children, adults and families in the communities the Bank serves. Additionally and consistent with WSFS' We Stand For Service mission, the Company's Associates dedicated more than 13,000 volunteer hours in 2017. Associates will mark these milestones on Feb. 14, being celebrated as "We Love our Community" day throughout WSFS. "Service is part of our history and serving others is one of our core values," said Vernita Dorsey, Senior Vice President and Director of Community Strategy, WSFS Bank. "When our Associates see a need, it compels them to serve in the communities where they live, play, work and worship. I am humbled to work alongside Associates whose dedication to service is demonstrated every day at home and in our banking offices in the Delaware Valley."


DBA Trust Committee Meets for Presentation on New Tax Law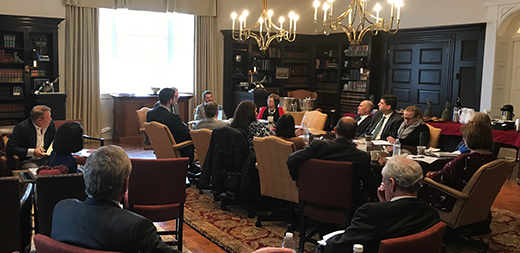 The DBA's Trust Committee, met yesterday, February 15th, at the offices of Gordon, Fournaris & Mammarella for a presentation on the New Tax Law by Jordon Rosen, Director - Tax & Small Business, Belfint, Lyons & Shuman; Carol G. Kroch National Director of Philanthropic Planning Wilmington Trust; and, Michael M. Gordon, Director, Gordon, Fournaris & Mammarella. The presentation materials are available by following this link:


DBA Strengthening Communities Meeting - March 13th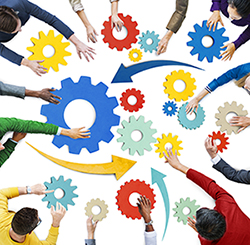 CRA Professionals, please join us for the next meeting of the DBA Strengthening Communities meeting, March 13th, at the offices of WSFS, 500 Delaware Avenue in Wilmington. Topics to be discussed include: LISC - Local Initiatives Support Corporation; CRA Modernization Update; Community Development Loans and Investment for Infrastructure; Information Sharing; and a Roundtable Discussion. Join us at 9:00 for a light breakfast and networking before the 9:30 to 11:00 a.m. meeting.
Reserve your space today by emailing Greg Koseluk: greg.koseluk@debankers.com.

BLS is excited to announce the launch of our enhanced, more user-friendly website. Take a look and enjoy!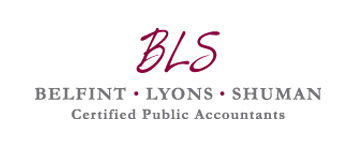 We are listening is something we stand by, and our new site has been carefully crafted to reflect what our clients, friends, recruits, and users told us they want. Immediately, you will notice streamlined menus, simple navigation, and easy access to the information you need. In addition, to be more meaningful and engaging to future employees, we have designed an entirely new careers section as a beneficial resource for those considering joining the BLS Team.


GAWTHROP GREENWOOD ATTORNEY MARY ANN PLANKINTON NAMED CHAIR OF WILMINGTON-AREA OFFICE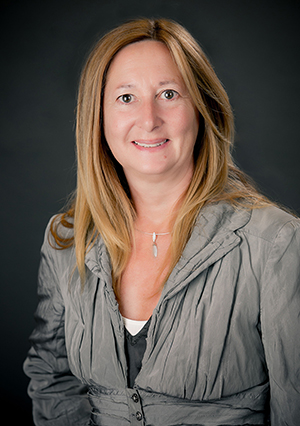 Mary Ann Plankinton, a partner at the law firm Gawthrop Greenwood, PC, has been named chair of the firm's Wilmington-area office, which will be relocated later this month to accommodate growth. "We are pleased to have Mary Ann at the helm of Gawthrop Greenwood's office in Greenville, as she has played a pivotal role in its strategic growth," says Sandra L. Knapp, chair of Gawthrop Greenwood's Management Committee. "It's a clear benefit to our clients when established talent like Mary Ann chooses to bring her law practice to Gawthrop Greenwood, and rapidly grow her career here while expanding the firm's services throughout the region."


Pepper Hamilton Alert: CLO MANAGERS NO LONGER NEED TO ABIDE BY DODD-FRANK RISK RETENTION REQUIREMENTS

In a case of first impression, the D.C. Circuit Court struck down the Dodd-Frank-mandated risk retention requirements for managers of open market collateralized loan obligations (CLOs). In its Feb. 9 opinion in Loan Syndication & Trade Association v. SEC, the court found that CLO managers do not originate or hold assets, and are therefore not "transferors" of assets or "securitizers" under section 941 of the Dodd-Frank Act. As a result, CLO managers will no longer be required to maintain sufficient capital to retain the risk of the open market CLOs they manage.
Ballard Spahr Alert: CFPB Launches New Formatting Tool for HMDA Reporting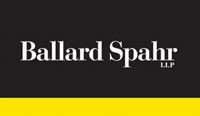 On February 1, the CFPB announced the launch of the 2018 HMDA LAR Formatting Tool (the Tool). The Tool will help financial institutions create an electronic file to submit HMDA data collected in 2018 and reported in 2019. The Tool is not needed if the financial institution uses vendor or loan origination software to format their HMDA data into a pipe delimited text file, so this Tool will be most useful to those with small volumes of covered loans and applications.
| | |
| --- | --- |
| | For more information on DBA programs and events visit www.debankers.com or click on the logo at right to redirect to our website. |


Delaware Bankers Association
8 W. Loockerman Street
Dover, DE 19903