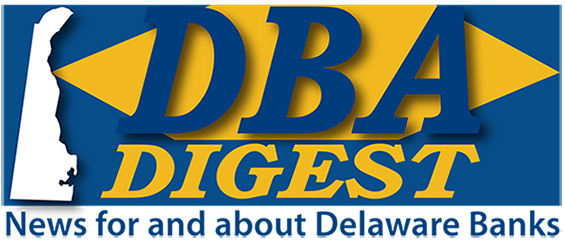 February 1, 2019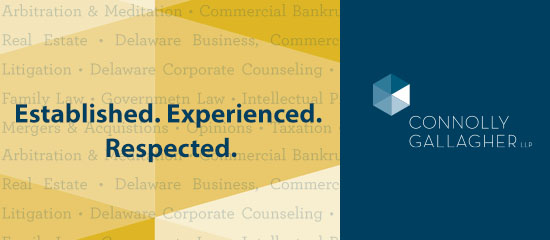 2019 Teach Children to Save Day
Volunteer Registration Now Open!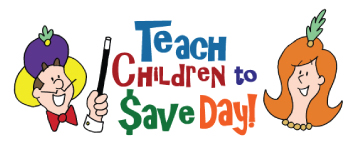 Attention Banker Volunteers! Registration for 2019 Teach Children to Save Day is now open! Teaching is fun and easy. All materials - book, lesson, instruction video - are provided. 4th and 5th grade classrooms are available statewide for April 8th through April 12th. This year's lesson is from the new book "The Great Investo and Muscles O'Money," and teaches kids how to get financially fit by setting goals, budgeting, and saving! The book was written and illustrated by Greg Koseluk and was made possible by a grant from Capital One. Sign up and teach at the link below!


2019 Foundations of Delaware Trusts - Final Session This Wednesday - Investment Basics - Limited Space Still Available!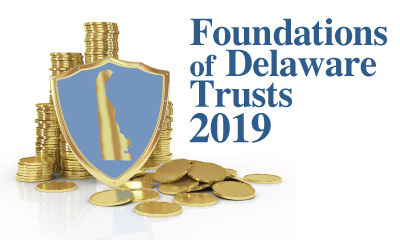 Limited space is still available for the final session of Foundations of Delaware Trusts 2019.

Februrary 6 - 9 a.m. to 11 a.m.
Investment Basics
Margaret Creed, VP and Chief Portfolio Strategist, Wilmington Trust
Gregory Wood, VP, The Northern Trust Co. of Delaware

The course is perfect for new, as well as more experienced trust professionals looking to sharpen their skills! The session, as well as all Foundations of Delaware Trusts sessions, will be available on an audio/slide flashdrive for in-house training. Sign up today! Space is limited! Click on the link below for registration information.


2019 Strengthening Communities Forum
February 5th - 10:00 a.m. to 1:30
Space Still Available!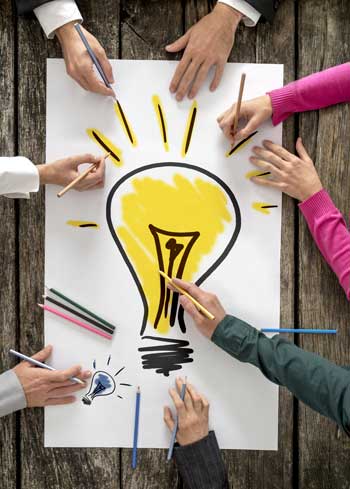 CRA and Community Development professionals, space is still available for the next DBA Strengthening Communities Forum, Tuesday, February 5th, 10:00 a.m. to 1:30 p.m. at the University & Whist Club in Wilmington. Speakers include:

- Krista Shonk, Vice President, Regulatory Compliance Policy, American Bankers Association. One thing is for certain, nothing remains static in banking! You'll hear the latest on the reading of the tea leaves on CRA modernization, where we are and where we're going and much, much, more.

- Joan Hoge-North, Vice President for Philanthropy, Delaware Community Foundation. Update on all the activities the Delaware Community Foundation does to help communities and philanthropists focus charitable resources for the greatest community benefit statewide.

- Jane C. W. Vincent, Senior Fellow and Adjunct Faculty, University of Delaware, School of Public Policy, Center for Community Research and Service. "A healthy community does not exist solely based on the quality of its healthcare system, but rather based on a range of social and economic resources needed for the health and well-being of its residents in all aspects of their lives." – Partnership for Healthy Communities. Learn more about this collaborative approach to improving the overall well-being of Delaware communities.

Luncheon included. Sponsorships available. Click on the link below for registration information!



Save the Date for the Next Women Connect Event - May 7th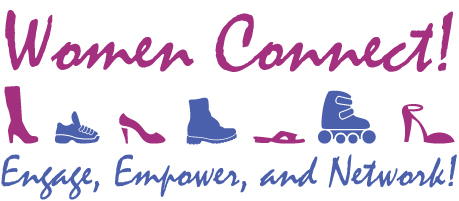 The next Women Connect event will be held at Deerfield Country Club in Newark on May 7, 2019 from 8:30 AM – 4:00 PM. The conference will focus on personal, community, family, and professional well-being. The morning will feature two panel discussions on Women Leadership and Education along with a keynote speaker during lunch. The afternoon sessions will feature speed sessions on Financial Fitness, Philanthropy, and Community. Confirmed speakers are Bob Eaddy, Bryn Mawr Trust Company of Delaware, Trisha Hall, Connolly Gallagher LLP, Carla Lawson, Caesar Rodney High School, along with Amanda Bullough, Wendy Smith, and Carlos Asarta from the University of Delaware. Additional speakers are still being confirmed.
Sponsorships Available!





WSFS Foundation Awards $425,000 to Fund Education and Workforce Training Programs for Youth


Vernita Dorsey, WSFS' Senior Vice President and Director of Community Strategy, and Theresa Hasson, Vice President and WSFS' Director of Community Reinvestment, presented the $375,000 grant to nonprofit community partners from The Teen Warehouse.

The WSFS Foundation, the philanthropic arm of WSFS Financial Corporation and its primary subsidiary, WSFS Bank, has awarded a total of $425,000 to three community programs and organizations that are achieving academic, economic and positive life outcomes for youth in Wilmington, Del. Vernita Dorsey, WSFS' Senior Vice President and Director of Community Strategy, and Theresa Hasson, Vice President and WSFS' Director of Community Reinvestment, joined nonprofit community partners from The Teen Warehouse, the Delaware Restaurant Association Educational Foundation and Year Up Wilmington at WSFS Bank's headquarters in Wilmington where the WSFS Foundation grants were presented.
Paula Manis from Artisans' Bank & Bill Salamone from Delaware State Housing Authority are holding a Home Buyer Seminar.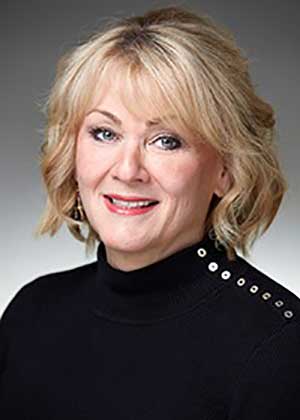 Artisans' Bank and Delaware State Housing Authority((DSHA) announce a home buyer seminar scheduled for Saturday, February 16, 2019 at Artisans' Bank home office located at 2961 Centerville Rd., Wilmington DE 19808. This free seminar is for people who need answers to the home buying process including how to apply, what documents are needed and how to determine their home-buying budget. DSHA will be represented by Bill Salamone who can answer questions on the various programs available to Delaware residents including requirements to become eligible for assistance that can help with down payment and closing costs. Artisans' Bank is recognized as a DSHA approved lender. This seminar is FREE and open to anyone who is ready to become a homeowner. Please call Artisans' Bank at 302-884-6988 to register.
Litigator David W. deBruin Joins Law Firm Gawthrop Greenwood, PC in Greater Wilmington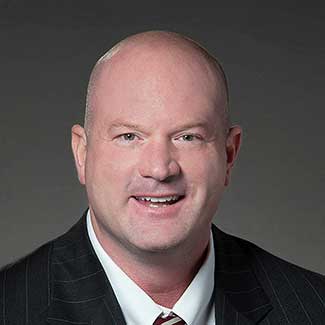 Trial lawyer and litigator David W. deBruin has joined the law firm Gawthrop Greenwood, PC, practicing in complex tort, commercial litigation, commercial bankruptcy, business law and intellectual property. "David is well-known and well-respected for his extensive knowledge of Delaware's rules of civil procedure, courtroom procedures, best practices and esteemed judiciary. He frequently acts as co-counsel or local counsel for some of the nation's leading law firms, and will be of great benefit to clients in our Greater Wilmington office," says Sandra L. Knapp, Chair of the Gawthrop Greenwood Management Committee. Licensed to practice in Delaware, Pennsylvania, and New Jersey, deBruin handles a full array of civil litigation cases. From product liability and catastrophic personal injury, to corporate litigation running the gamut from simple breach of contract cases to complex shareholder derivative lawsuits, as well as patent infringement. With significant experience in all aspects of bankruptcy law, David protects creditors' interests in Chapter 11, Chapter 7 and Chapter 13 bankruptcy proceedings. He represents financial institutions, landlords, equipment lessors, purchasers of assets, judgment creditors, Chapter 7 trustees and Unsecured Creditors' and Equity Committees.


Ballard Spahr Mortgage Banking Update: CFPB Announces Opening of HMDA Data Filing Period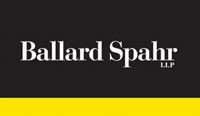 As previously reported, late in 2018 the CFPB announced the availability of a beta version of a Home Mortgage Disclosure Act (HMDA) data platform for companies to test the filing of 2018 data. The CFPB has now announced that the beta testing period is closed and the HMDA data platform is open for the filing of 2018 data. The HMDA data platform can be accessed here. All test data that companies uploaded during the beta testing period has been removed from the data platform. However, all user accounts created during the 2018 beta testing period, and also for the filing of 2017 data, will be maintained for the 2018 filing period. The reporting deadline for 2018 HMDA data is March 1, 2019.


Judges Needed for BPA Leadership Conference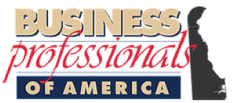 The Delaware Association of Business Professionals of America (BPA) is seeking experienced professionals to judge at the 2019 BPA State Leadership Conference (SLC) on February 26, 2019 at Dover Downs. Business Professionals of America is a student organization whose purpose is to support middle level, secondary level, and post-secondary students interested in business careers. Each year, students compete at the state level to demonstrate their skills in over sixty different business areas. Judges are still needed for the following events; Entrepreneurship, Global Marketing Team, Human Resources Management, Interview Skills, Prepared Speech, Presentation Management Individual / Team, Small Business Management Team. To register please email Lisa.Wilson@doe.k12.de.us or complete the online judges form. (link below)


| | |
| --- | --- |
| | For more information on DBA programs and events visit www.debankers.com or click on the logo at right to redirect to our website. |


Delaware Bankers Association
8 W. Loockerman Street
Dover, DE 19903