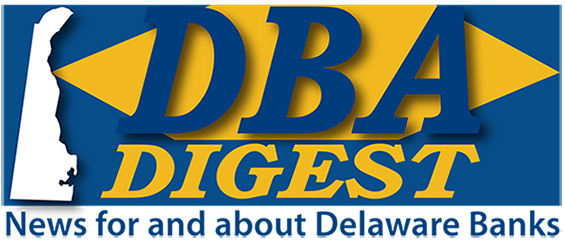 February 28, 2020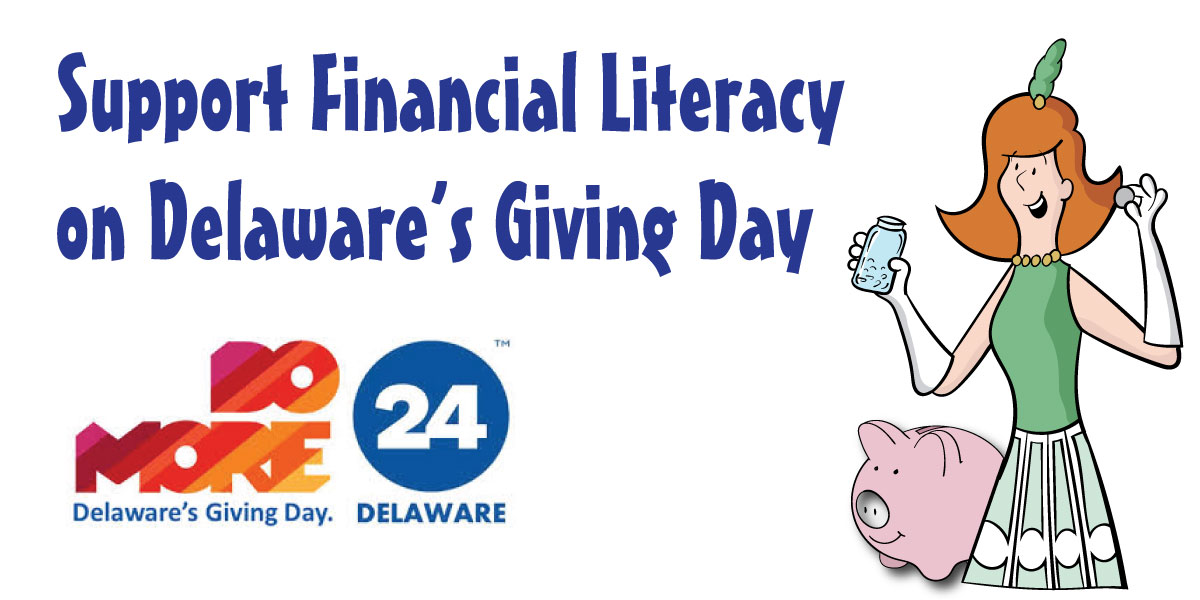 Support the Delaware Financial Education Alliance during
"Do More 24 Delaware" - 24 Hours of Giving to First State Nonprofits - March 5th & 6th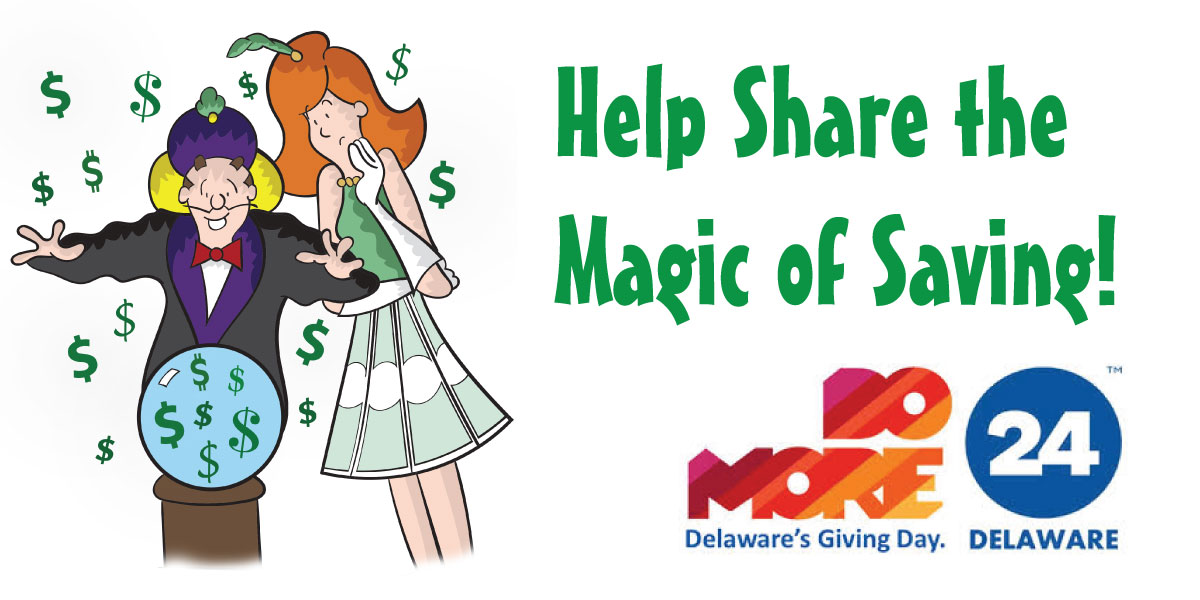 You can support the Delaware Financial Education Alliance and Teach Children to Save Day during "Do More 24 Delaware." Founded by United Way of Delaware in 2016, Do More 24 Delaware is a one-day event during which nonprofits across the state participate in an around-the-clock friendly competition to raise incremental funds that go directly to participating agencies. Click on the link below and visit the DFEA's "Do More 24" page that supports Teach Children to Save Day. Then click on the "Remind Me to Donate" tab. You'll be sent a reminder on March 5th during the actual fundraiser. Your donation will help support this year's Teach Children to Save Day effort that will bring a lesson on the importance of saving to thousands of Delaware elementary school students. Thank you for helping to share the magic of saving!
Foundations of Delaware Trusts 2020, March 16th
Special Asset: Practical Considerations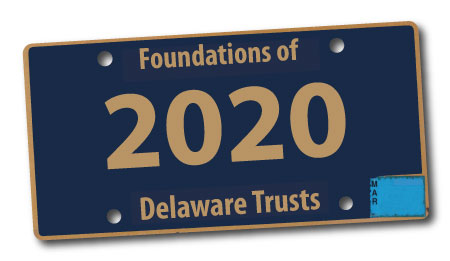 Attention Wealth Management Professionals! The first Foundations of Delaware Trusts course for 2020 is Monday, March 16th, 9:00 a.m. to 11 a.m. at the University & Whist Club, Wilmington. The first course offered is Special Assets: Practical Considerations - A discussion about the practical implications, considerations of Corporate Trustees, and suggested best practices regarding Special Assets held in trusts. We will discuss the risks associated with these asset types in both directed and managed frameworks, as well as, other regulatory and legal considerations to be cognizant of. The session will be taught by Francis J. Hazeldine, Managing Director, Charles Schwab Trust Company of Delaware; and, Isabel A. Pryor, President, Key National Trust Company of Delaware. The course is perfect for new, as well as more experienced trust professionals looking to sharpen their skills! The session will also be available on an audio/slide flashdrive for in-house training. Sign up today! Space is limited! Click on the link below for registration information.
2020 Teach Children to Save Day Volunteer Registration NOW OPEN! Sign Up Today!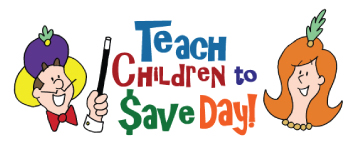 Attention Banker Volunteers! Registration for 2020 Teach Children to Save Day is now open! Teaching is fun and easy. All materials - book, lesson, instruction video - are provided. 3rd and 4th grade classrooms are available statewide for April 27th through May 1st. You can choose from among a variety of locations a school most convenient for you. This year's lesson is on the magic of compound interest and is taken from the new book: "The Great Investo and the Astounding, Abounding, Compounding Machine."

Make a difference! Research has shown that when people are taught the basics of money management as children, they are more likely to be fiscally fit as adults. You will be providing valuable financial lessons that most children will not receive at any other time.
Women Connect - May 7th -
The Waterfall, Claymont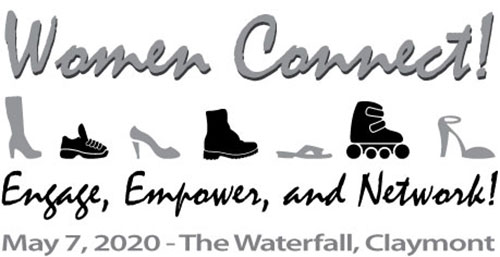 Join us May 7th for the next exciting Women Connect event at The Waterfall in Claymont. Topics and Speakers include: "How to Negotiate Your Salary," with Cathleen Hitchens, SVP of Human Resources, Flagship Credit Acceptance; "Building Your Brand," with Laura Meyer, CEO & Founder, Joy Brand Creative; and "Invisible to Influential" with Danielle Turcola. There will also be breakout sessions with each of the speakers. Don't miss this opportunity to Engage, Empower, and Network! Click on the link below to see the full agenda, registration form, and sponsorship information. Sponsorships are also available. Join Platinum Sponsor, Capital One.
3rd Annual Tax Free Comedy Festival Returns May 1 & 2 with lead sponsor Artisans' Bank



City Theater Company and Fearless Improv announce the return of Delaware's only comedy festival, the Tax Free Comedy Festival, now in its third season. The Festival will be held in Studio One of The Grand Opera House on Friday and Saturday, May 1 & 2, 2020 with both shows beginning at 8:00 p.m. This season, CTC is thrilled to name Artisans' Bank as the Lead Sponsor of the Festival, which will feature stand-up comedians, improv teams, sketch comedy and musical comedy acts from across the country. "We are thrilled to partner with Artisans' to bring nationally recognized comedians and improv teams to the CTC stage for this one-of-a-kind festival in the First State," says Kerry Kristine McElrone, CTC Artistic Director. "Our Festival Co-Producers, Jana Savini and Dan Stabb have spent years working to shape this event so that it reflects an inclusive and diverse line-up, and this sponsorship allows them to attract the best in up-and-coming talent from across the country."

JPMorgan Chase Expands Commitment to Low-Carbon Economy and Clean Energy Transition to Advance Sustainable Development Goals



In 2017, JPMorgan Chase made two sustainability commitments: facilitate $200 billion in clean financing by 2025 and source renewable energy for 100 percent of its global power needs by 2020. Both of these goals are expected to be reached by the end of 2020. Now, JPMorgan Chase is taking additional steps to address climate change and further promote sustainable development. This year, JPMorgan Chase commits to facilitate $200 billion to advance the objectives of the United Nations Sustainable Development Goals (SDGs), including $50 billion toward green initiatives that also fulfill the 2017 clean financing target. This new commitment is intended to address a broader set of challenges in the developing world and developed countries where social and economic development gaps persist.


Fulton Financial Announces Pricing of
Subordinated Notes Offerings




Fulton Financial Corporation announced the pricing of its public offerings of $200 million aggregate principal amount of 3.25% Fixed-to-Floating Rate Subordinated Notes due 2030 (the "2030 Notes") and $175 million aggregate principal amount of 3.75% Fixed-to-Floating Rate Subordinated Notes due 2035 (the "2035 Notes" and, together with the 2030 Notes, the "Notes"). The price to the public for the 2030 Notes was 100% of the principal amount of the 2030 Notes, and the price to the public for the 2035 Notes was 100% of the principal amount of the 2035 Notes.



Philly Fed Presents "Reinventing Our Communities: Equity InSight" May 27th to 29th



Save the date for the Federal Reserve Bank of Philadelphia's Reinventing Our Communities (ROC) event, May 27th - 29th. This year's Reinventing Our Communities comes at a critical time. In the midst of an economic expansion, many households and areas have been left out. At ROC 2020, we will put equity in sight by highlighting research and local solutions you can use to increase economic opportunity in your community and foster economic equality. The three-day event will inspire dialogue and present ways that communities can expand access to jobs, housing, and wealth, and create lasting economic mobility. ROC is the Philadelphia Fed's must-attend event for community development experts, policymakers, and thought leaders to discuss how to "reinvent America's communities."



Richards, Layton & Finger Tops the Deal Chart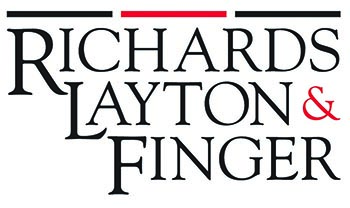 Richards, Layton & Finger tops the Delaware chart in Corporate Control Alert's annual rankings of the most M&A deals. Richards Layton was Delaware counsel on 32 corporate transactions valued at or above $100 million in 2019, more deals than any other Delaware law firm. Richards Layton has held the top position in Corporate Control Alert's year-end Delaware rankings of high-value deals for more than 25 years running. "We're very proud to consistently lead the state as Delaware deal counsel," said Doneene Damon, president of the firm. "We know our clients count on us to handle their most challenging, high-stakes matters, and we work hard every day to uphold their trust in our skill, our outstanding service, and our commitment to excellence." Richards Layton is widely recognized for counseling Delaware corporations and boards of directors in both ordinary and extraordinary transactions. Backed by our deep experience and our active role in keeping Delaware's influential business statutes at the forefront of the ever-changing corporate landscape, our lawyers are well positioned to assist clients throughout the country and around the world.
Pepper Hamilton Client Alert - Lender Beware: Two Recent Bankruptcy Cases Highlight Importance of Diligence in UCC-1 Filings



Lenders should view as cautionary tales two recently handed down decisions regarding UCC-1 financing statements and the perfection of security interests. On December 20, 2019, the U.S. Bankruptcy Court for the District of Kansas in In re Preston held that security interests in personal property were unperfected because the UCC-1 incorrectly set forth the debtor's name. On January 2, 2020, the U.S. Bankruptcy Court for the Western District of North Carolina in In re Jarvis held that a parent company's filing of a UCC-1 did not perfect the security interest of its wholly owned subsidiary. The results of these cases show the importance of diligence and attention to state law requirements in filing UCC-1s.
Do More 24 Delaware - 24 Hours of Giving to First State Nonprofits - March 5th & 6th


Founded by United Way of Delaware in 2016, Do More 24 Delaware is a one-day event during which nonprofits across the state participate in an around-the-clock friendly competition to raise incremental funds that go directly to participating agencies. Nonprofits create their own outreach activities to engage supporters and compete for additional cash incentives funded by corporate and foundation donors.
| | |
| --- | --- |
| | For more information on DBA programs and events visit www.debankers.com or click on the logo at right to redirect to our website. |


Delaware Bankers Association
8 W. Loockerman Street
Dover, DE 19903