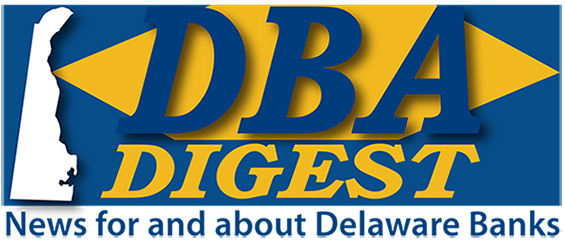 January 11, 2019

2019 Strengthening Communities Forum
February 5th - 10:00 a.m. to 1:30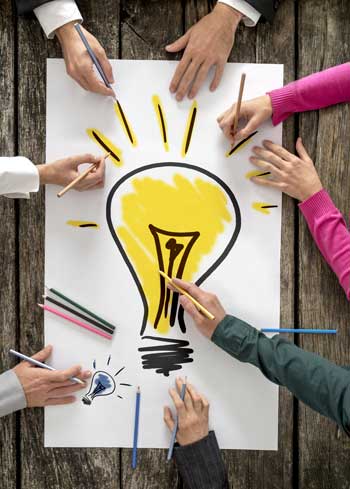 CRA and Community Development professionals, don't miss the next DBA Strengthening Communities Forum, Tuesday, February 5th, 10:00 a.m. to 1:30 p.m. at the University & Whist Club in Wilmington. Speakers include:

- Krista Shonk, Vice President, Regulatory Compliance Policy, American Bankers Association. One thing is for certain, nothing remains static in banking! You'll hear the latest on the reading of the tea leaves on CRA modernization, where we are and where we're going and much, much, more.

- Joan Hoge-North, Vice President for Philanthropy, Delaware Community Foundation. Update on all the activities the Delaware Community Foundation does to help communities and philanthropists focus charitable resources for the greatest community benefit statewide.

- Jane C. W. Vincent, Senior Fellow and Adjunct Faculty, University of Delaware, School of Public Policy, Center for Community Research and Service. "A healthy community does not exist solely based on the quality of its healthcare system, but rather based on a range of social and economic resources needed for the health and well-being of its residents in all aspects of their lives." – Partnership for Healthy Communities. Learn more about this collaborative approach to improving the overall well-being of Delaware communities.

Luncheon included. Sponsorships available. Click on the link below for registration information!



New Foundations of Delaware Trusts Sessions Begin
January 23rd! Limited Spaces Still Available!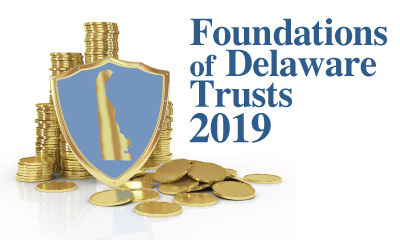 Wealth Management Professionals space is still available for the three new sessions of Foundations of Delaware Trusts at the University & Whist Club in Wilmington. Each session will be held on consecutive Wednesdays, beginning January 23rd. Here's the line up and instructors:

January 23 - 1 p.m. to 3 p.m.
Key Information in a Trust Agreement
Cynthia D.M. Brown, President, Commonwealth Trust Co.
David Diamond, President, The Northern Trust Co. of Delaware

January 30 - 9 a.m. to 11 a.m.
Silent Trusts
Elizabeth King, President, Brown Brothers Harriman Trust Co. of DE
Vincent Thomas, Partner, Young Conaway Stargatt & Taylor, LLP

Februrary 6 - 9 a.m. to 11 a.m.
Investment Basics
Margaret Creed, VP and Chief Portfolio Strategist, Wilmington Trust
Gregory Wood, VP, The Northern Trust Co. of Delaware

Sign up for one, two, or all three! The course is perfect for new, as well as more experienced trust professionals looking to sharpen their skills! And as in previous sessions, all three will be available on an audio/slide flashdrive for in-house training. Sign up today! Space is limited! Click on the link below for registration information.


2019 DBA Washington Visit Sponsorships Now Available!





Sponsorships are now open for the Delaware Bankers Association's 2019 DBA Senior Executive Washington Visit Reception, March 6th at Del Mar de Fabio Trabocchi, 791 Wharf St. SW, Washington, DC. As in previous years, the reception provides a unique opportunity to meet and network with top leaders in both the financial services and legislative realms. Sponsors are allowed to bring two representatives from their firm to attend. Reception Sponsorship is only $1,500. Sponsorships are also available for the DBA Shuttle Bus Sponsorship. Your company's logo and message will be featured on the mini-bus used to shuttle executives around the Capital throughout the Washington Visit. Sponsorship includes placement of two interior signs. You may also include individual information packets at each seat. This offer also allows one representative from your firm to attend the Wednesday evening reception. Shuttle Bus Sponsorship is only $1,000. All sponsors receive: Recognition in the Washington Visit Agenda Book; Recognition on event signs; and, Recognition at the Washington Visit Reception. Join the prestigious list of sponsors including: The Federal Home Loan Bank of Pittsburgh (Platinum Sponsor), Discover Bank, and Richards, Layton & Finger, PA (Reception Sponsor). Please click on the link below to access the sponsorship form.


BMT Weekly Investment Summary:
Chairman Powell Speaks, Again



When the Federal Open Market Committee (FOMC) members concluded their two-day meeting on December 19, 2018, they announced an increase in the federal funds rate to a targeted range of 2.25-2.50%. This was the ninth such increase in the current rate hiking cycle. The markets had largely anticipated the move. However, because the S&P 500 had shed just under 12% since the September 26, 2018 FOMC meeting, many thought the Fed would meaningfully back off on their future path to raising interest rates and could revisit the pace of balance sheet reduction. In the post meeting press conference, Chairman Powell dashed those hopes when he stated that recent developments in the financial markets, along with moderating growth in other economies, had not fundamentally altered the Fed's outlook on economic growth. The equity markets thought otherwise, with the Dow Jones Industrial Index (DJIA) falling by over 500 points while Chairman Powell spoke.


Wilmington University Spring Semester Begins January 14th! All DBA Members Receive Tuition Discount





Let the new year provide a new boost for your career skills! Enroll in the spring semester at Wilmington University, beginning January 14th. A new partnership between Wilmington University and the DBA provides an incentive for employees of DBA Members and Associate Members to participate in college-level classes and degree programs at any of Wilmington University's campuses or online. The agreement, effective as of the 2018-19 academic year, enables DBA-affiliated employers to create new or customized educational programs for their employees through WilmU. The employees will be eligible to apply to WilmU's degree and certificate programs for free and receive a 10% tuition discount. Enrolled students are also able to take advantage of WilmU's Credit for Prior Learning transfer program and its many Work Integrated Learning opportunities. Click on the link below for more information.


Potter Anderson Announces New Partners, Counsel




Potter Anderson & Corroon LLP announced that, effective January 1, 2019, Tyler J. Leavengood and Michael P. Maxwell have been elected partners of the firm, and R. Stephen McNeill and Alan R. Silverstein have been promoted to counsel. "I am thrilled to announce the new roles for these four excellent attorneys," said Kathleen Furey McDonough, the firm's chair. "Tyler, Mike, Steve and Alan are known for providing outstanding client service on the most sophisticated legal matters."



Rachel Gross Earns CPA Certification




Gunnip & Company CP As is pleased to announce that Rachel Gross recently completed all of the Delaware State Board of Accountancy's requirements to become a Certified Public Accountant. Rachel joined Gunnip & Company in 2017 upon graduation from West Chester University.


Pepper Hamilton Client Alert:
True Lender - A Potential Ready Remedy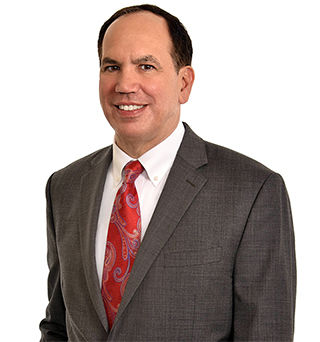 Online lenders continue to be plagued by "true lender" legal issues, including lawsuits from state attorneys general and private litigants challenging the named lender in loans made through online lenders' partnerships with federally regulated banks. A potential ready remedy, however, arguably exists in federal bank agency opinions that were issued decades ago. In February 1998, the U.S. Comptroller of the Currency issued Interpretative Letter 822 with the aim of bringing greater structure and predictability to interstate lending by national banks.
Read the full article by Pepper Hamilton's Mark T. Dabertin via the link below.


Ballard Spahr Podcast: A Conversation with Paul Watkins, Director of the CFPB's Office of Innovation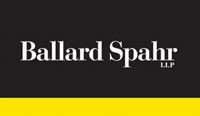 In this week's podcast, we speak with Paul Watkins, Director of the CFPB's Office of Innovation, about the Bureau's recent proposals to revise its policies on trial disclosure programs and no-action letters and to create a new "BCFP Product Sandbox." Highlights include discussions of key differences between the revised and current policies, the background and objectives of the BCFP Product Sandbox, confidentiality concerns, and the scope of protections from liability.


Weiner Benefits Group Presents Workshop on
Training for a Harassment Free Workplace



On January 1, 2019 the new Delaware Discrimination in Employment Act (DDEA) becomes effective. The new Delaware law specifically addresses the prohibition against sexual harassment, sets an affirmative defense for employers, imposes mandatory notice distribution on employers with at least four employees within the state, and provides anti-sexual harassment training requirements for employers with at least 50 employees in the state. Supervisors and Managers should join us for this required interactive training workshop! To better support your business needs, Weiner Benefits Group is offering two different training dates to choose from either: January 16th or January 25th The training programs will be from 8:00 am to 10:30 am with a light breakfast fare at: Deerfield Golf & Tennis Club 507 Thompson Station Rd, Newark, DE 19711. The cost is $45 per person. Click on the link below for the full agenda and to register.



| | |
| --- | --- |
| | For more information on DBA programs and events visit www.debankers.com or click on the logo at right to redirect to our website. |


Delaware Bankers Association
8 W. Loockerman Street
Dover, DE 19903