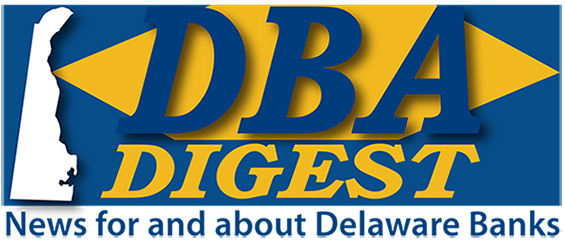 January 18, 2019

2019 Strengthening Communities Forum
February 5th - 10:00 a.m. to 1:30
Space Still Available!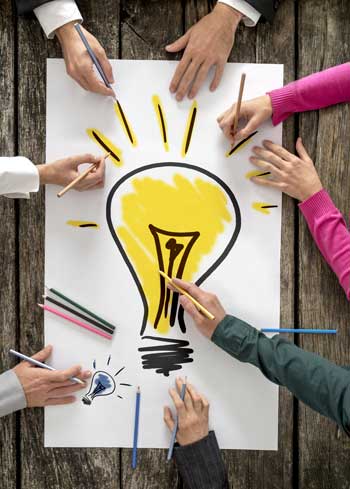 CRA and Community Development professionals, space is still available for the next DBA Strengthening Communities Forum, Tuesday, February 5th, 10:00 a.m. to 1:30 p.m. at the University & Whist Club in Wilmington. Speakers include:

- Krista Shonk, Vice President, Regulatory Compliance Policy, American Bankers Association. One thing is for certain, nothing remains static in banking! You'll hear the latest on the reading of the tea leaves on CRA modernization, where we are and where we're going and much, much, more.

- Joan Hoge-North, Vice President for Philanthropy, Delaware Community Foundation. Update on all the activities the Delaware Community Foundation does to help communities and philanthropists focus charitable resources for the greatest community benefit statewide.

- Jane C. W. Vincent, Senior Fellow and Adjunct Faculty, University of Delaware, School of Public Policy, Center for Community Research and Service. "A healthy community does not exist solely based on the quality of its healthcare system, but rather based on a range of social and economic resources needed for the health and well-being of its residents in all aspects of their lives." – Partnership for Healthy Communities. Learn more about this collaborative approach to improving the overall well-being of Delaware communities.

Luncheon included. Sponsorships available. Click on the link below for registration information!



New Foundations of Delaware Trusts Sessions Begin
Next Wednesday! Limited Spaces Still Available!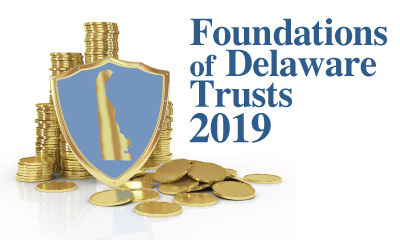 Wealth Management Professionals space is still available for the three new sessions of Foundations of Delaware Trusts at the University & Whist Club in Wilmington. Each session will be held on consecutive Wednesdays, beginning January 23rd. Here's the line up and instructors:

January 23 - 1 p.m. to 3 p.m.
Key Information in a Trust Agreement
Cynthia D.M. Brown, President, Commonwealth Trust Co.
David Diamond, President, The Northern Trust Co. of Delaware

January 30 - 9 a.m. to 11 a.m.
Silent Trusts
Elizabeth King, President, Brown Brothers Harriman Trust Co. of DE
Vincent Thomas, Partner, Young Conaway Stargatt & Taylor, LLP

Februrary 6 - 9 a.m. to 11 a.m.
Investment Basics
Margaret Creed, VP and Chief Portfolio Strategist, Wilmington Trust
Gregory Wood, VP, The Northern Trust Co. of Delaware

Sign up for one, two, or all three! The course is perfect for new, as well as more experienced trust professionals looking to sharpen their skills! And as in previous sessions, all three will be available on an audio/slide flashdrive for in-house training. Sign up today! Space is limited! Click on the link below for registration information.


Time's Running Out! 2019 DBA Washington Visit Sponsorships!





Don't miss the Delaware Bankers Association's members only 2019 DBA Senior Executive Washington Visit. Sponsorships are available for the opening reception, March 6th at Del Mar de Fabio Trabocchi. As in previous years, the reception provides a unique opportunity to meet and network with top leaders in both the financial services and legislative realms. Reception sponsorship is $1,500 and includes attendance for two representatives from your firm. Sponsorships are also available for the DBA Shuttle Bus at $1,000. Your company's logo and message will be featured on the bus used to shuttle executives around the Capital throughout the Washington Visit. Sponsorship includes placement of two interior signs and individual information packets at each seat. This offer also allows one representative from your firm to attend the opening reception. All sponsors receive: Recognition in the Washington Visit Agenda Book; Recognition on event signs; and, Recognition at the Washington Visit Reception. Join the prestigious list of sponsors including: The Federal Home Loan Bank of Pittsburgh (Platinum Sponsor), Capital One (Luncheon Sponsor), Discover Bank, and Richards, Layton & Finger, PA (Reception Sponsors). Please click on the link below to access the sponsorship form.


Fulton Financial Reports Fourth Quarter and 2018 Results




Fulton Financial Corporation reported net income of $58.1 million, or $0.33 per diluted share, for the fourth quarter of 2018, and net income of $208.4 million, or $1.18 per diluted share, for 2018. "Overall, 2018 was another good year for Fulton as we continued to execute on our growth strategies and benefited from multiple interest rate hikes from the Federal Reserve which translated into record levels of revenue and earnings," said E. Philip Wenger, Chairman and CEO. "I'm extremely proud of our team's hard work this year, and continued focus on driving shareholder value. We look forward to 2019 and believe we are well-positioned for an even better year."


Bank of America Student Leader Program:
Applications Close February 1st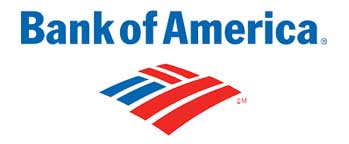 Since 2004, Student Leaders has been part of Bank of America's ongoing commitment to youth employment and economic mobility. Every year, through their Student Leaders program they help connect 225 community-minded high school juniors and seniors to employment, skills development and service. They're awarded paid summer internships with local nonprofits such as Boys and Girls Clubs of America and Habitat for Humanity and participate in a national leadership summit in Washington, D.C. The Student Leaders Summit focuses on skill building and creating a more civically engaged society. If you or someone you know have a passion for improving the community, click here to see where the Student Leaders Program operates and learn more about our eligibility criteria. The 2019 Student Leaders application period will be open from November 11, 2018 — February 1, 2019.


Donna Vieira Named
New Chief Marketing Officer for Sallie Mae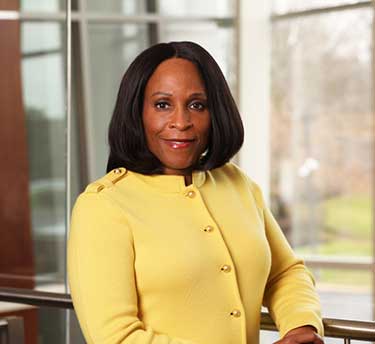 Sallie Mae, formally SLM Corporation, the nation's saving, planning, and paying for college company, named Donna Vieira executive vice president and chief marketing officer, effective immediately. Vieira will oversee product development, sales, marketing, government relations, and communications for Sallie Mae's consumer businesses, including private student loans, retail banking, personal loans, and credit cards. "Donna's energy, innovative perspectives, and track record of success will be assets as we grow beyond our core business of helping families make the dream of higher education a reality and into new business areas," said Raymond J. Quinlan, Chairman and CEO, Sallie Mae. "She will also oversee the implementation of strategic initiatives that further establish Sallie Mae as a trusted advisor for consumers."


Richards, Layton & Finger: Most M&A Deals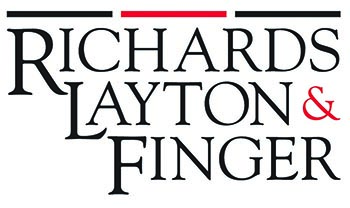 Richards, Layton & Finger was Delaware counsel on 44 M&A deals valued at or above $100 million in 2018, more corporate transactions than any other Delaware law firm. Richards Layton has topped The Deal and Corporate Control Alert's annual Delaware rankings of high-value deals for more than 20 years running. "We're proud to again lead the state as Delaware deal counsel," said Greg Varallo, president of Richards, Layton & Finger. "Not only do our clients rely on our outstanding service and commitment to excellence—they know we have the skill to handle their most challenging, high-stakes matters."



Belfint Briefing: Medicare and Social Security:
A Choice of a Lifetime - January 24th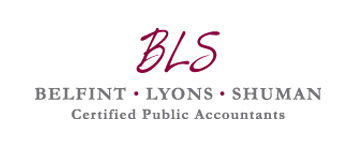 Please join Belfint, Lyons & Shuman, CPAs and Covenant Wealth Strategies, LLC for our presentation where we will cover important considerations when it comes to Medicare and Social Security. We will look at: Medicare • Paying for Healthcare in Retirement • What's Covered, What's Not • Filling the Gaps...Managing Risks Social Security • Understanding the Basics • Advanced Planning Strategies • Role in Retirement Q&A Panel. WHEN: January 24, 2019 8:00-8:30am - Registration & Continental Breakfast 8:30-10:30am - Presentation. WHERE: Belfint, Lyons & Shuman, CPAs Delle Donne Corporate Center 1011 Centre Road, Suite 310 Wilmington, DE 19805. PRESENTERS: Jordon N. Rosen, CPA, MST, AEP® - Belfint, Lyons & Shuman CPAs Carl Fink - Senior Benefits Consulting Randy Eveland, RICP, CFP - Covenant Wealth Strategies, LLC


Ballard Spahr Alert: Sixth Circuit: FDCPA Requirement to Cease Collection Pending Debt Validation Can
Include Third-Party Activities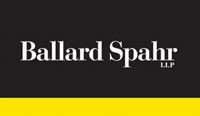 In a matter of first impression, the U.S. Court of Appeals for the Sixth Circuit has ruled that the Fair Debt Collection Practices Act (FDCPA) requirement for a debt collector to "cease collection of the debt" after receipt of a consumer's dispute of the debt includes stopping third-party activities "set into motion" by the collector. Although the decision only involved statutorily required pre-foreclosure activities performed by third parties, plaintiffs' attorneys are likely to use the decision to argue that the FDCPA requires a debt collector—after receiving a debtor's dispute—to stop any collection activities that it initiated, even if those activities are being conducted by agents or third parties.


| | |
| --- | --- |
| | For more information on DBA programs and events visit www.debankers.com or click on the logo at right to redirect to our website. |


Delaware Bankers Association
8 W. Loockerman Street
Dover, DE 19903