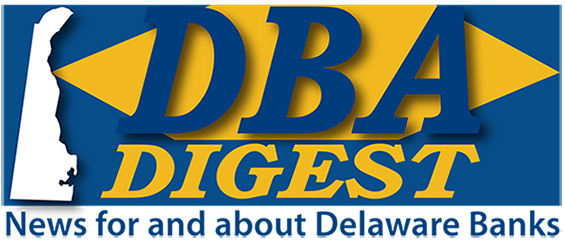 January 25, 2019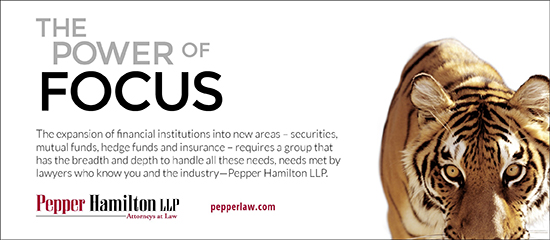 2019 Foundations of Delaware Trusts Begins
Spaces Still Available for Next Two Sessions!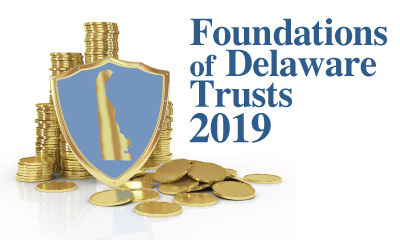 The 2019 edition of Foundations of Delaware Trusts premiered Wednesday with Key Information in a Trust Agreement, presented by Cynthia D.M. Brown, President, Commonwealth Trust Co., and David Diamond, President, The Northern Trust Co. of Delaware (pictured above)

Space is still available for the next two session:

January 30 - 9 a.m. to 11 a.m.
Silent Trusts
Elizabeth King, President, Brown Brothers Harriman Trust Co. of DE
Vincent Thomas, Partner, Young Conaway Stargatt & Taylor, LLP

Februrary 6 - 9 a.m. to 11 a.m.
Investment Basics
Margaret Creed, VP and Chief Portfolio Strategist, Wilmington Trust
Gregory Wood, VP, The Northern Trust Co. of Delaware

The course is perfect for new, as well as more experienced trust professionals looking to sharpen their skills! And as in previous sessions, all three will be available on an audio/slide flashdrive for in-house training. Sign up today! Space is limited! Click on the link below for registration information.


2019 Strengthening Communities Forum
February 5th - 10:00 a.m. to 1:30
Space Still Available!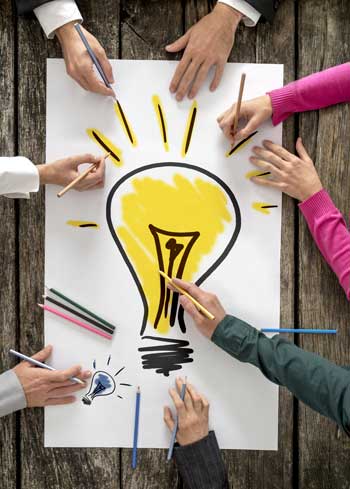 CRA and Community Development professionals, space is still available for the next DBA Strengthening Communities Forum, Tuesday, February 5th, 10:00 a.m. to 1:30 p.m. at the University & Whist Club in Wilmington. Speakers include:

- Krista Shonk, Vice President, Regulatory Compliance Policy, American Bankers Association. One thing is for certain, nothing remains static in banking! You'll hear the latest on the reading of the tea leaves on CRA modernization, where we are and where we're going and much, much, more.

- Joan Hoge-North, Vice President for Philanthropy, Delaware Community Foundation. Update on all the activities the Delaware Community Foundation does to help communities and philanthropists focus charitable resources for the greatest community benefit statewide.

- Jane C. W. Vincent, Senior Fellow and Adjunct Faculty, University of Delaware, School of Public Policy, Center for Community Research and Service. "A healthy community does not exist solely based on the quality of its healthcare system, but rather based on a range of social and economic resources needed for the health and well-being of its residents in all aspects of their lives." – Partnership for Healthy Communities. Learn more about this collaborative approach to improving the overall well-being of Delaware communities.

Luncheon included. Sponsorships available. Click on the link below for registration information!



Save the Date for the Next Women Connect Event - May 7th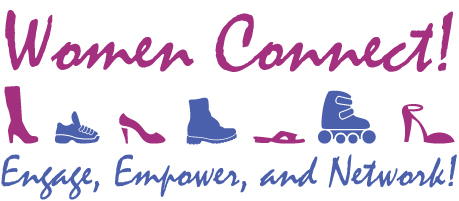 The next Women Connect event will be held at Deerfield in Newark on May 7, 2019 from 8:30 AM – 4:00 PM. The conference will focus on personal, community, family, and professional well-being. The morning will feature two panel discussions on Women Leadership and Education along with a keynote speaker during lunch. The afternoon sessions will feature speed sessions on Financial Fitness, Philanthropy, and Community. Confirmed speakers are Bob Eaddy, Bryn Mawr Trust Company of Delaware, Trisha Hall, Connolly Gallagher LLP, Carla Lawson, Caesar Rodney High School, along with Amanda Bullough, Wendy Smith, and Carlos Asarta from the University of Delaware. Additional speakers are still being confirmed.



BNY Mellon Reports Fourth Quarter 2018 Earnings Of $832 Million Or $0.84 Per Common Share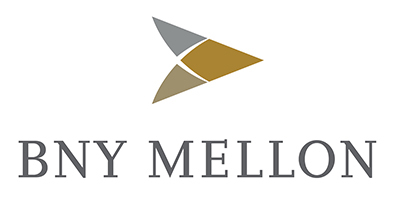 Cinnaire Appoints Vice President,
Policy, Research & Advocacy



Cinnaire, a non-profit Community Development Financial Institution (CDFI) that provides creative loans, investments and development services to support community development, recently announced the appointment of Chris Neary as Vice President, Policy, Research and Advocacy in the company's Wilmington, DE, office. In this position, Chris will be responsible for the development, management and execution of Cinnaire's public policy agenda, and the coordination of Cinnaire's actions and work on policy matters at the state and national level. Chris previously worked as an Economic Policy Advisor for U.S. Senator Jeanne Shaheen, crafting and advancing her legislative and policy agenda on economic issues. In this role, Chris was responsible for identifying policy opportunities and building support for policies that create economic opportunity and support small businesses. Chris has also served as Policy Director for the U.S. Senate Committee on Small Business and Entrepreneurship where he oversaw the policy agenda for the Committee, including legislation, hearings and stakeholder engagement. Chris earned his Bachelor of Arts, magna cum laude, in Policy Studies and Political Science from Dickinson College.


Belfint Lyons & Shuman, CPAs
Announces Firm Promotions & Certifications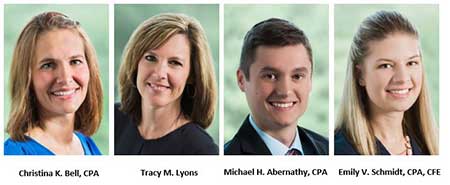 It is with great pleasure that Belfint, Lyons & Shuman, P.A. (BLS), a certified public accounting and advisory firm with offices in Delaware and Pennsylvania, announce the following well-earned promotions and certifications. Christina K. Bell, CPA has been promoted to principal as of January 1, 2019. Christina will be celebrating her 18th work anniversary with BLS on February 2. Tracy M. Lyons has been promoted to Administrative Services Manager. Tracy will be celebrating her 29th anniversary with BLS in September. Michael H. Abernathy, CPA has been promoted to Senior Accountant. Michael will be celebrating his 4th anniversary with BLS in June. Emily V. Schmidt, CPA, CFE successfully earned her Certified Fraud Examiner (CFE) certification. Emily is a Senior Accountant in the firm's Accounting & Auditing department where she provides compliance, auditing, and planning services to individuals, small businesses, and nonprofits. Emily will be celebrating her 4th anniversary with BLS in June.


Gordon, Fournaris & Mammarella, P.A. Announces Promotions to Firm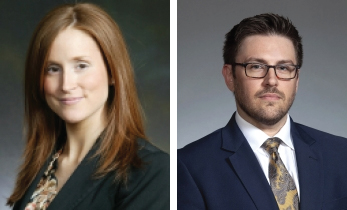 Shannon L. Dawson and Joseph Bosik IV have been promoted to Director at GF&M. Shannon earned her J.D. at Widener University School of Law in 2010, her Master of Laws in Taxation at Georgetown University, and is a member of the Delaware, New Jersey and Pennsylvania Bar Associations. Shannon's business planning practice involves counseling and advising clients on entity formation, management, tax planning, ownership transfer, and succession planning. Additionally, Shannon has significant experience working with the Trusts and Estate Planning department at GF&M. Joe earned his J.D., cum laude, at Chapman University, Fowler School of Law and his Master of Laws in Taxation at Villanova University School of Law. Joe works with the Trusts and Estate Planning, Estate Administration, and Taxation departments at GF&M. Outside of the office, Joe is on the Board of Trustees of the Cameron Logan Scholarship Fund, a charitable organization that provides tuition offsets for students attending Salesianum School as well as grants to graduating seniors at Kennett High School. The firm is delighted to have these two talented attorneys join their team of Directors.


Pepper Hamilton Alert: Capital Leases Are Dead; Long Live Finance Leases



Starting in 2019, public companies will need to adopt the new lease accounting rules set forth in the new Financial Accounting Standards Board (FASB) standard ASC 842 (Leases). The new rules eliminate the defined term "capital leases," which many credit agreements rely on to distinguish leases that will be treated as indebtedness from those that will not, and requires all leases to be reflected on the balance sheet of the lessee company. These changes affect both the general business covenants restricting indebtedness and liens, as well as many financial covenants that are based on debt levels. Surprisingly, many credit agreements still fail to specifically anticipate this change. As a result, lenders and borrowers alike will need to evaluate whether changes are required to their existing credit facilities and will need to take a new approach to drafting credit agreements going forward.


Judges Needed for BPA Leadership Conference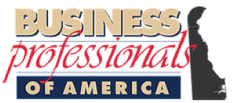 The Delaware Association of Business Professionals of America (BPA) is seeking experienced professionals to judge at the 2019 BPA State Leadership Conference (SLC) on February 26, 2019 at Dover Downs. Business Professionals of America is a student organization whose purpose is to support middle level, secondary level, and post-secondary students interested in business careers. Each year, students compete at the state level to demonstrate their skills in over sixty different business areas. Judges are still needed for the following events; Entrepreneurship, Global Marketing Team, Human Resources Management, Interview Skills, Prepared Speech, Presentation Management Individual / Team, Small Business Management Team. To register please email Lisa.Wilson@doe.k12.de.us or complete the online judges form. (link below)


| | |
| --- | --- |
| | For more information on DBA programs and events visit www.debankers.com or click on the logo at right to redirect to our website. |


Delaware Bankers Association
8 W. Loockerman Street
Dover, DE 19903