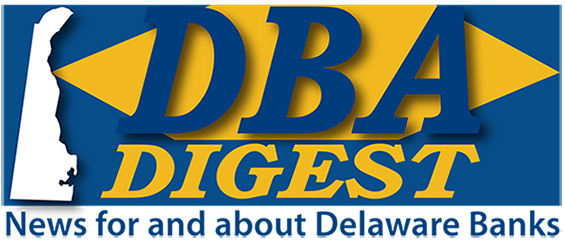 July 12, 2019

Women Connect - August 15th - Dover!
Register Today! Sponsorships Available!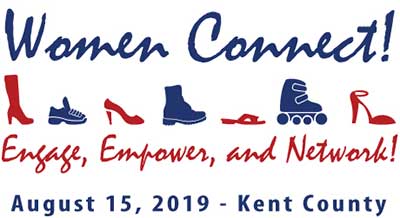 Registration is now open for the next Women Connect event, Thursday, August 15th at the Delaware State Agricultural Museum in Dover. The event promises to be a truly inspiring day focused on sustainability, the environment, and Delaware's recent legislative bills. The morning will feature keynote speaker Melanie Smith George, Sustainable World Strategies and a Legislative Roundtable (featuring Representative Ruth Briggs King, Representative Quinn Johnson, and Representative Michael Ramone). Additional speakers will be announced shortly. There will be ample opportunity to network throughout the event. Don't miss this exciting, uplifting opportunity to connect with women in Delaware. As always, this will be a great time to "Engage, Empower, and Network." See the link below for agenda, registration, and sponsorship information!




Discounted Early Bird Registration is NOW OPEN
for the 2019 Delaware Trust Conference!



Wealth Professionals: The Discounted Early Bird Registration period for the 2019 Delaware Trust Conference is now open! Show off your wealth management savvy by saving on registration to this premiere trust conference!

And don't forget to reserve your sponsorship and/or exhibitor space. Join the lineup of prestigious firms at the 2019 Delaware Trust Conference! Make sure your firm is included in the nationally mailed conference brochure!

Platinum Sponsor: Wilmington Trust

Diamond Sponsor: Glenmede

Gold Sponsors:
The Bryn Mawr Trust Company of Delaware
Connolly Gallagher LLP
Gawthrop Greenwood, PC
Gordon, Fournaris & Mammarella, P.A.
McCollom D'Emilio Smith Uebler LLC
Morris, Nichols, Arsht & Tunnell LLP
Richards, Layton & Finger, P.A.
Young Conaway Stargatt & Taylor, LLP

Silver Sponsor:
BNY Mellon Wealth Management
Brown Advisory
Commonwealth Trust Company
Citi Private Bank
First State Trust Company
Morris James LLP
New York Private Trust Company, a Delaware Trust Company
The Northern Trust Company of Delaware
RBC Trust Company (Delaware) Limited
WSFS Wealth / Christiana Trust

Bronze Sponsors:
Belfint, Lyons & Shuman
BMO Delaware Trust Company
Brown Brothers Harriman Trust Company of Delaware, N.A.
CIBC Private Wealth Management
Cover & Rossiter, P.A.
Duane Morris LLP
K&L Gates LLP
PNC Delaware Trust Company
Santora CPA Group
U.S. Trust Company of Delaware

Exhibitors:
Arden Trust Company
Heritage Auctions
Reich & Tang
Santora CPA Group
University of Delaware Lerner College of Business & Economics

Click on the link below to visit the conference webpage for the full agenda, registration form, sponsor information and the exhibitor book.



2019 FDIC Director's College- Registration Now Open!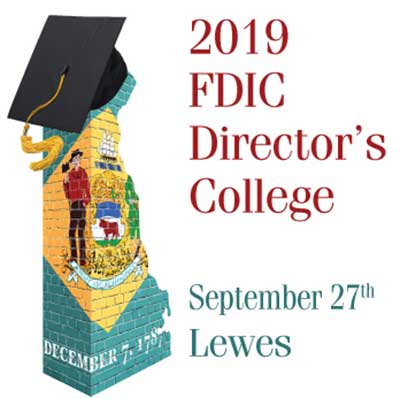 Registration is now open for the 2019 FDIC Director's College, September 27th at the University of Delaware Virden Center, in Lewes. The FDIC Directors' College is an interactive program that provides ongoing education on current topics of bank supervision to bank directors, senior officers, corporate secretaries, and board advisors. The course is designed to help directors and trustees, both new and experienced, stay abreast of the ever-changing regulatory environment. This year's agenda includes: Conversation with Regulators; Liquidity Managment; CRE Stress Scenario Analysis; Assessing Fintech Strategies; and, more. Click on the link below to see the detailed agenda and access the registration form.



Richards, Layton & Finger's IP Practice and Attorneys Recognized in Managing Intellectual Property IP Stars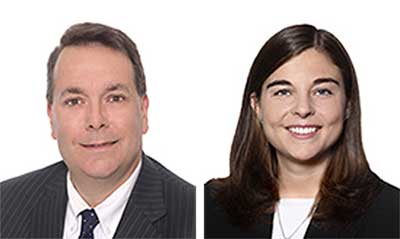 Managing Intellectual Property's 2019 edition of IP Stars ranked Richards, Layton & Finger as Highly Recommended—the publication's highest firm ranking. In addition, Richards Layton directors Fred Cottrell and Kelly Farnan were chosen as IP Stars. With an active and respected intellectual property practice, Richards Layton is nationally recognized for tackling some of the most difficult, large-scale IP matters that emerge in the Delaware state and federal courts. Chambers USA reports, "The team is very strong to the core."
Hayley Lenahan Joins McCollom D'Emilio Smith Uebler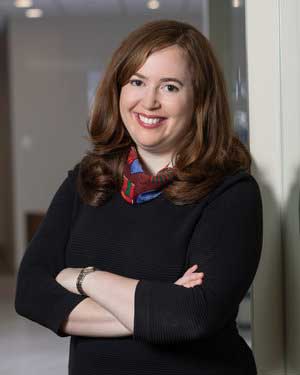 McCollom D'Emilio Smith Uebler LLC announced that Hayley Lenahan has joined the firm as Associate, effective June 17, 2019. Ms. Lenahan will be a key member in the firm's fiduciary, corporate and commercial litigation practice. She has a concentration on matters in the Court of Chancery and the Complex Commercial Litigation Division of the Superior Court. She has represented an array of clients from companies to stockholders in various disputes, including corporate governance and indemnification. Ms. Lenahan also counsels clients on statutory and fiduciary duties under Delaware law. "I was drawn to McCollom D'Emilio Smith Uebler's energetic personality and proven success," said Lenahan. "The firm has an extraordinary reputation for quality, and I am eager to join the team during such an exciting time." "We're thrilled to have Hayley join our growing litigation practice," said Matthew D'Emilio, managing member at McCollom D'Emilio Smith Uebler. "Hayley's substantial work in fiduciary, corporate and commercial litigation makes her an ideal addition to the firm and strengthens our litigation practice" She earned her J.D. from Villanova University School of Law in 2015, where she was a managing editor of the Villanova Law Review. She received her B.A from Wellesley College in 2012.
Frontier Technologies: How to Detect a Phishing Email


Financial institutions are some of the top targets of hackers using phishing attacks to breach security. While this industry is also more cyber-mature than others from a technology control perspective, it is often the human element that fails to detect the scam, resulting in costly thefts. In fact, 90% of all successful hacking scams start with a phishing attack, and almost 50% of all phishing attacks involve redirecting users to a phony banking website used to steal credentials. This article provides a guide to avoiding such attacks, so prevalent in financial institutions.
Peppper Hamilton Client Alert: Strict Liability For Ineffective UCC-1: Guidance For Secured Creditors


On May 31, the U.S. Bankruptcy Court for the Northern District of Georgia, in In re Wastetech, LLC, granted a bankruptcy trustee's motion for summary judgment, holding that the secured party's UCC-1 financing statement was ineffective to perfect its security interest in the debtor's assets. The court found the financing statement was ineffective because it did not include the debtor's legal name, which the debtor changed without notifying the secured party, and it did not reasonably identify the collateral subject to the security interest. The case provides important guidance to creditors, including: Creditors should always conduct due diligence on the information required on a financing statement, regardless of their relationship with the debtor; It is best practice for a creditor to be specific when listing collateral for security interest, unless the financing statement covers all assets or all personal property.
Ballard Spahr Alert: IRS Final Regulations: Partners Must Pay Self-Employment Tax on Partnership Income—Even From a 'Disregarded Entity'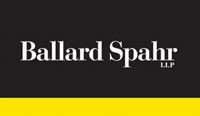 The IRS has published Final Regulations finalizing its prior guidance that partners in a partnership must pay self-employment tax on their partnership income, even if they work for an entity owned entirely by the partnership and that is disregarded as an entity separate from the partnership for federal income tax purposes. The IRS's long-held position is that a partner of a partnership may not be treated as an employee of the partnership for federal employment tax purposes. Instead, each partner is treated as self-employed and subject to self-employment taxes. Thus, compensation paid to a partner in a partnership for services performed for the partnership should not be reported by the partnership as wages on IRS Form W-2. Instead, all amounts paid to a partner in the capacity of a partner, whether compensation or otherwise, are reported on the partners' Form 1065, Schedule K-1. If the payments are guaranteed compensation, they are reported as such on partners' Form 1065, Schedule K-1, and the partners must pay self-employment taxes.
| | |
| --- | --- |
| | For more information on DBA programs and events visit www.debankers.com or click on the logo at right to redirect to our website. |


Delaware Bankers Association
8 W. Loockerman Street
Dover, DE 19903