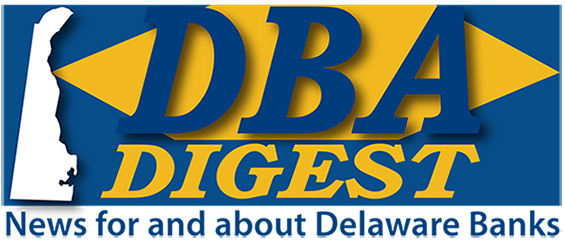 July 17, 2020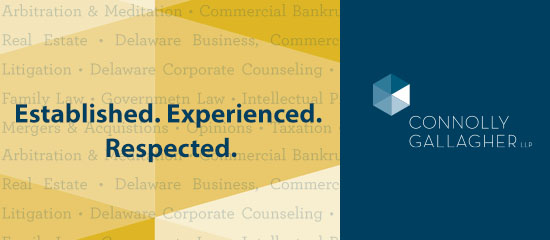 2020 Delaware Trust Conference
EARLY-BIRD REGISTRATION NOW OPEN!

Wealth Management Professionals: It's time to Save! Discounted Early-Bird Registration is now open for the 2020 Delaware Trust Conference.

The 2020 Delaware Trust Conference is going high tech for the 15th Annual Edition of the popular event. Using the most advanced technology available, attendees will enjoy a rewarding virtual conference experience including: great national speakers, expanded flexible schedule, and four informative tracts. This year's conference will be Live on the conference platform October 19th and 20th, and will be available On-Demand October 19th through November 30th.

Registration is easier than ever through the DBA's new Member Portal (see below)! Click on the link to see the agenda and more information!
Join the Growing List of Sponsors and Exhibitors
at the 2020 Delaware Trust Conference!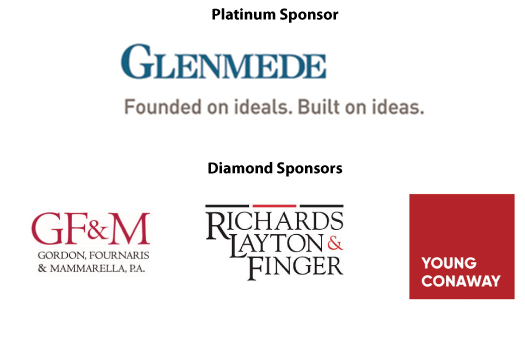 Sponsorships and exhibitor space is now available for the 2020 Delaware Trust Conference. The conference will be live October 19th and 20th, and fully accessible on demand from October 19th to November 30th. In addition to the dynamic speakers, and more flexible scheduling, this platform will add greater exposure and value to our loyal sponsors and exhibitors.

Join Platinum Sponsor: Glenmede; Diamond Sponsors: Gordon, Fournaris & Mammarella; Richards, Layton & Finger; and Young Conaway; and, other prestigious companies!

As a bonus, all sponsors, gold and above, receive a free booth in the virtual conference hall!

Reserve your place today!
Delaware Bankers Association
Launches New Member Portal for
Online Registrations and More!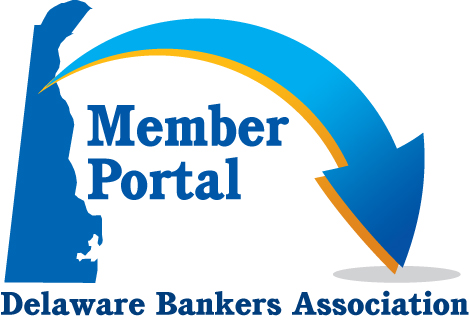 The Delaware Bankers Association has launched a new online members portal. The portal will provide members easy access to update their personal information and to register and pay online for upcoming DBA events! Log into the portal via the link below, and use the Personal Profile link (on the left hand sidebar) to create your log in.

Questions, suggestions, or comments? Please email Corinne Stayton: corinne.stayton@debankers.com

Cybersecurity in Uncertain Times
Webinar - July 22, 2020 - 1 p.m.


Cybersecurity doesn't pause for pandemics. We have seen an alarming parallel wave of opportunist cyber attacks sweeping our country and the world as hackers prey on the fear of remote workers inundated with COVID-related messaging from governments and companies of all shapes and sizes. Now is more important than ever to rebuild our cyber practices from the ground up as we work toward whatever future will emerge. Join the Delaware Bankers Association and Frontier Technologies to learn more about how to prepare your organization to deal with COVID-related cyber threats. Webinar link will be made live the day of the event - July 22nd.
Financial Services Sector-Wide GETS/WPS Exercise
on August 5-6, 2020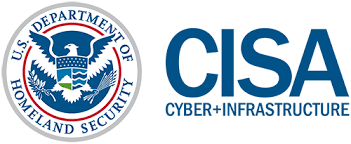 The DBA encourages Member companies to participate in a Financial Services Sector-Wide GETS/WPS Exercise on August 5-6, 2020. The purpose of the sector-wide exercise is to familiarize users with the dialing procedures necessary to make successful calls - especially during times when they may be experiencing stressful conditions. Periodic testing of these services helps ensure successful use during emergencies. Government Emergency Telecommunications Service (GETS) supports national leadership; federal, state, tribal and territorial governments; first responders and other authorized national security and emergency preparedness users. It is intended to be used in an emergency or crisis situation when landline network is congested and the probability of completing a normal call is reduced. If you have any questions about this exercise, please contact the Priority Telecommunications Service Center at 866-627-2255, 703-676-2255, or support@priority-info.com. Together, we are Delaware Financial Services Strong!
ABA Now Accepting Applications, Nominations for Wealth Management 40 Under 40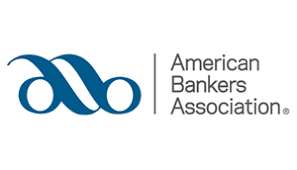 The application period is now open for ABA's newest award, 40 Under 40 in Wealth Management, which recognizes wealth management and fiduciary professionals who are committed to the highest standards of achievement at work and in their communities. Applications will be accepted until September 15. To be eligible for the award, applicants must be 40 years old or younger as of November 1, 2020. Individuals can also nominate colleagues or peers for the award. Winners will be announced on aba.com and honored at the 2021 Wealth Management and Trust Conference. Apply or submit a nomination via the link below.
Registration Open! Mid-Atlantic Speaker Series!
A Monthly Virtual Speaker Series!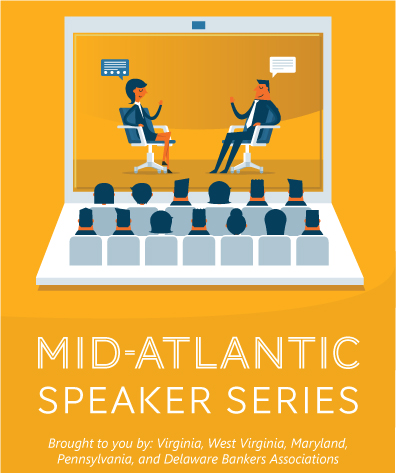 The DBA has partnered with the bankers associations in Maryland, Pennsylvania, Virginia and West Virginia to bring nationally recognized speakers to you each month.

The series will take place once a month through December. One registration includes all six sessions!
NEXT: August 14 - Tom Barkin, FRB Richmond and Patrick Harker, FRB Philadelphia - Economic Update

JUST ADDED! BONUS SESSION: October 2: Regulator Panel (Moderator: Rob Nichols, ABA; Panelists: Acting Comptroller Brian Brooks, OCC, Chairman Jelena McWilliams, FDIC; Governor Michelle Bowman, Federal Reserve)

Each event will be at 9:00 a.m. See the link below for more information on other sessions and registration!


CFPB, OCC Host Virtual Innovation Office Hours



The Consumer Financial Protection Bureau (CFPB) and the Office of the Comptroller of the Currency (OCC) today announced they will host joint, virtual Innovation Office Hours, July 29-30, as part of the American Consumer Financial Innovation Network (ACFIN). Participants will have the opportunity to discuss issues that touch upon both consumer protection and prudential regulation. Office Hours are one-on-one meetings with representatives from the OCC and CFPB Offices of Innovation to discuss financial technology (fintech), new products or services, partnering with a bank or fintech company, or other matters related to responsible innovation in financial services. Each meeting will last no longer than one hour. Interested parties should request a virtual office hours session by July 17, 2020, and are asked to provide information on the topic(s) they are interested in discussing with the Offices of Innovation. Specific meeting times and arrangements will be determined after the OCC and CFPB receive and accept the request.
BMT Market Insights:
Mid-Year 2020 Top 10 List

In our final Monday Market Insights piece of 2019, we asked, "How should people think about investing amid the realization that unpredictability is always a feature of financial markets?" In hindsight, we could not have posed a more relevant question. This year has been unpredictable in so many ways, and we doubt that a global pandemic causing the most abrupt economic slowdown in our lifetimes was a feature of many 2020 investment outlooks. But here we are again, faced with the challenge of investing in a world that feels as uncertain as ever.
Cassie Guy Celebrates 25 Years at Shore United Bank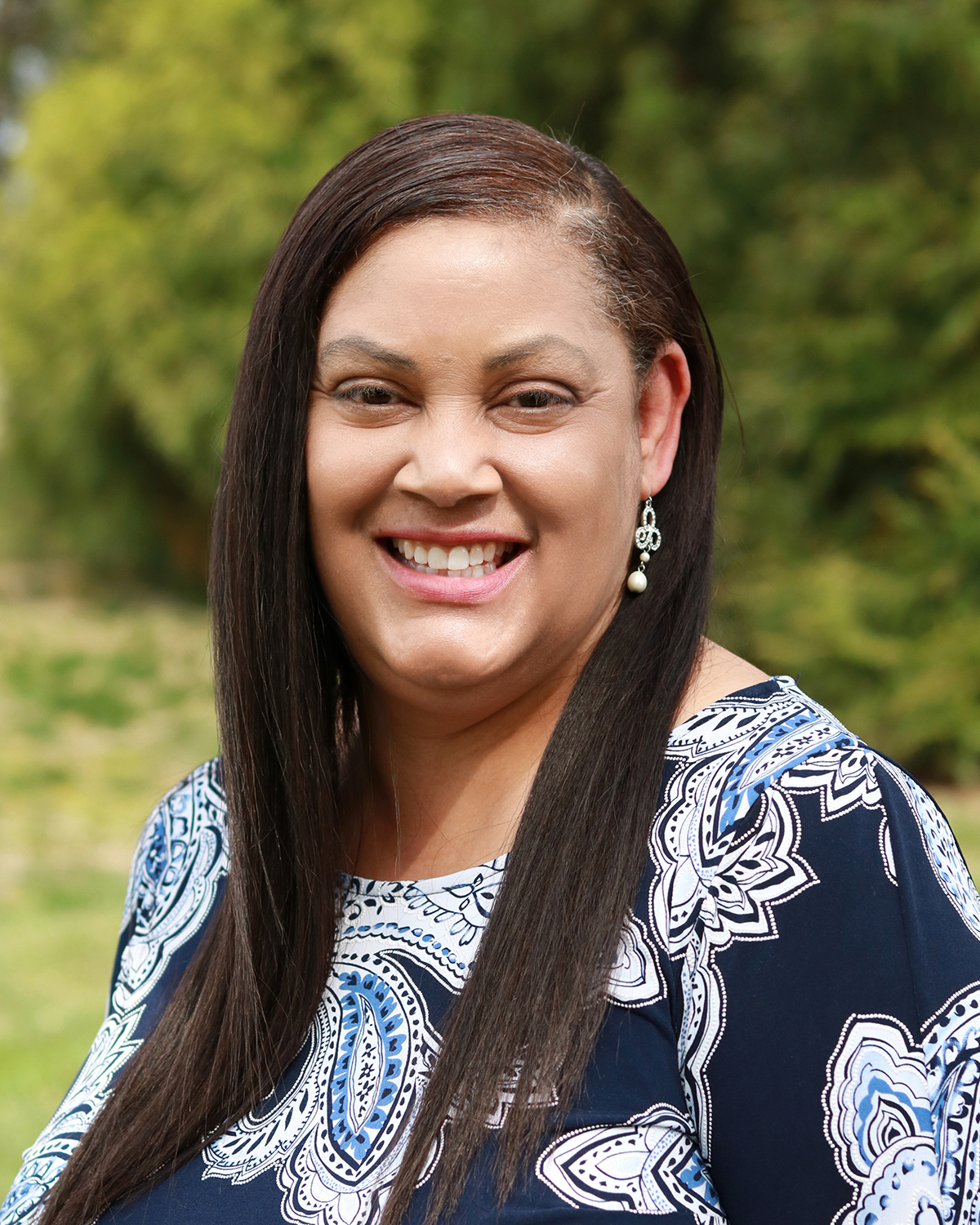 Shore United Bank is excited to congratulate Cassandra (Cassie) A. Guy on 25 years of service to the Company. Cassie started her career with the Bank in June of 1995 as a consumer loan officer at our Commerce St., Centreville, MD branch. She has also held positions such as, commercial lender and branch manager during her time with the Bank. Ms. Guy is currently a Vice President of Shore United Bank, and our Compliance Officer. "Cassie is an experienced banker who is actively engaged in our community and a dedicated member of the Shore United Bank team! She uses her knowledge and experience to guide us through the complicated web of regulatory compliance matters," says Donna Stevens, Executive Vice President and Chief Operating Officer at Shore United Bank.
Jenifer Jurden Provides a Dose of COVID Sanity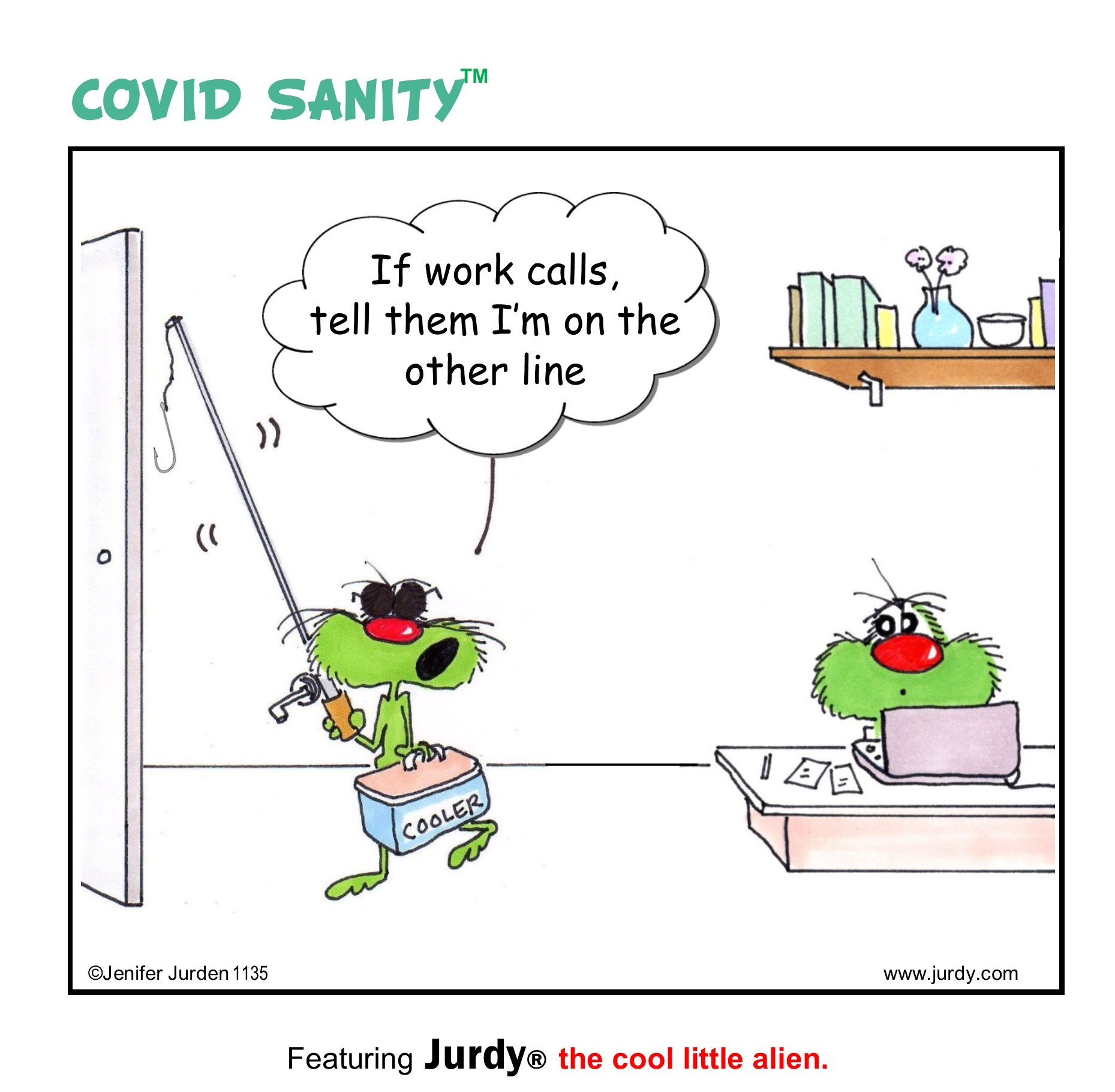 Jenifer Jurden is a Cartoonist from Wilmington who has graciously provided her COVID line of cartoons in the DBA Digest. Jurdy® is her other-worldly "Hero of Happyness" whose cartoons bring levity to humans worldwide.
COVID-19 Resources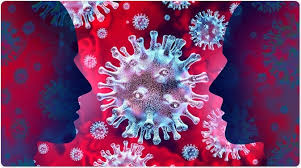 The FDIC, the OCC, the Federal Reserve, and other agencies have created webpages to provide banks and the public with updates on the COVID-19 situation.
Federal Reserve's COVID-19 Page
Treasury Department - Assistance for Small Businesses
ABA Pandemic Response and Business Continuity Resources
Chambers HNW 2020 Recognizes Connolly Gallagher for Delaware Private Wealth Law



In its 2020 guide, Chambers High Net Worth ranked Connolly Gallagher LLP for Private Wealth Law in Delaware. Sources report the Trusts & Estates team "has wonderful depth and people." As well as, "Connolly Gallagher's service is always extremely timely, professional, and we receive fantastic value for the price involved." Four Connolly Gallagher attorneys appear in the individual rankings of leading Delaware Private Wealth Law lawyers. Gregory Weinig moves up to Band 1 and Trisha Hall joins Chuck Durante and Scott Swenson in Band 2.

Richards, Layton & Finger Receives Highest Ranking in Delaware Private Wealth Law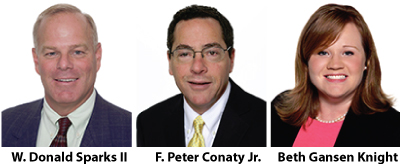 Richards, Layton & Finger's trusts and estates practice and all of the group's directors have been recognized in Chambers HNW, the international guide to the world's leading high net worth advisors. W. Donald Sparks II, F. Peter Conaty Jr., and Beth Gansen Knight are recognized for excellence in Private Wealth Law, and the firm has earned the guide's highest Band 1 ranking. Noting that Richards Layton is "a great firm," Chambers HNW reports, "They have a culture of bending over backwards to service clients, and provide high-end and thoughtful advice."


Delaware Census Week July 13-17th, 2020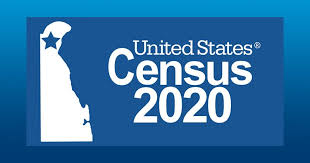 The Delaware Complete Count Commission is seeking your support during Delaware Census Week to increase awareness and importance of the Census throughout our State during the week of July 13th-July 17th, 2020. The e-mail draft linked below is for you to share to encourage Delawareans to participate in the Delaware Census and participate in Census Week July 13-17th.

Wilmington University:
New Professional Development Offering!



Wilmington University is excited to announce the introduction of our brand-new professional development course, Diversity, Leadership, and Innovation at Work. This online course offers hands-on training in high-demand skills, led by real-world-experienced instructors, to anyone seeking to enrich their career or personal development. Upon completion of this course, participants will be able to: 1. Understand key diversity and inclusion concepts, as well as their impact on the world of work. 2. Describe the importance of effective leadership in achieving and maintaining a diverse workforce. 3. Demonstrate the impact of workplace diversity on organizational success. The three-week, non-credit course begins Monday, August 3. Registration is $280 per person. Download the syllabus to learn more about the content of this professional development course. Upon completion of the course, participants are eligible to apply one (1) college credit toward a Human Resource or equivalent academic program.

| | |
| --- | --- |
| | For more information on DBA programs and events visit www.debankers.com or click on the logo at right to redirect to our website. |


Delaware Bankers Association
8 W. Loockerman Street
Dover, DE 19903