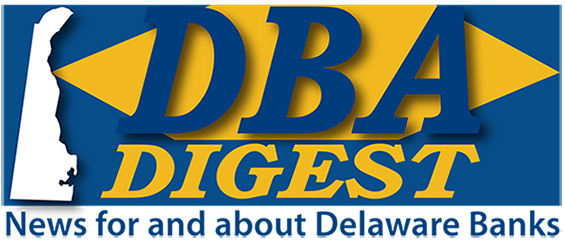 July 19, 2019

Less Than Two Weeks Left for Discounted Early Bird Registration for the 2019 Delaware Trust Conference!



Wealth Professionals: The Discounted Early Bird Registration period for the 2019 Delaware Trust Conference is more than half over! Less than two weeks remain for you to save on registration to this premiere trust conference!

And don't forget to reserve your sponsorship and/or exhibitor space. Join the lineup of prestigious firms at the 2019 Delaware Trust Conference! Make sure your firm is included in the nationally mailed conference brochure!

Click on the link below to visit the conference webpage for the full agenda, registration form, sponsor information and the exhibitor book.



Women Connect - August 15th - Dover!
Register Today! Sponsorships Available!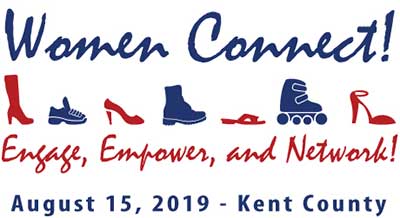 Registration is now open for the next Women Connect event, Thursday, August 15th at the Delaware State Agricultural Museum in Dover. The event promises to be a truly inspiring day focused on sustainability, the environment, and Delaware's recent legislative bills. The morning will feature Governor John Carney, Melanie Smith George, Sustainable World Strategies and a Legislative Roundtable (featuring Representative Ruth Briggs King, Representative Quinn Johnson, and Representative Michael Ramone). There will be ample opportunity to network throughout the event. Don't miss this exciting, uplifting opportunity to connect with women in Delaware. As always, this will be a great time to "Engage, Empower, and Network." See the link below for agenda, registration, and sponsorship information!




Fulton Financial Reports Second Quarter Net Income of $59.8 Million, or $0.35 Per Diluted Share



Fulton Financial Corporation reported net income of $59.8 million, or $0.35 per diluted share, for the second quarter of 2019, and net income of $116.4 million, or $0.68 per diluted share, for the six months ended June 30, 2019. "Overall, we were pleased with the second quarter results which were driven by strong fee income and continued growth in our consumer business. Our commercial pipeline continues to build, so we are cautiously optimistic about growth in the second half of the year, despite the competitive headwinds," said E. Philip Wenger, Chairman and CEO. "On the corporate front, our final BSA/AML order was terminated and we consolidated another one of our affiliate banks, which are two important milestones that should help facilitate growth moving forward."



2019 FDIC Director's College- Registration Now Open!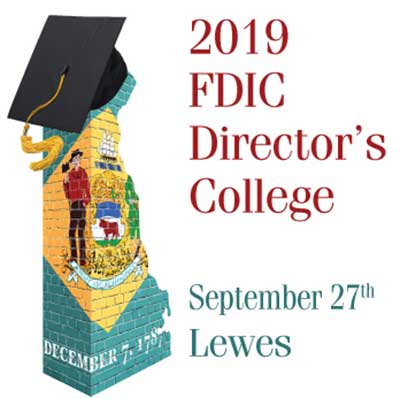 Registration is now open for the 2019 FDIC Director's College, September 27th at the University of Delaware Virden Center, in Lewes. The FDIC Directors' College is an interactive program that provides ongoing education on current topics of bank supervision to bank directors, senior officers, corporate secretaries, and board advisors. The course is designed to help directors and trustees, both new and experienced, stay abreast of the ever-changing regulatory environment. This year's agenda includes: Conversation with Regulators; Liquidity Managment; CRE Stress Scenario Analysis; Assessing Fintech Strategies; and, more. Click on the link below to see the detailed agenda and access the registration form.



Morris James Attorney Meghan A. Adams Confirmed to Delaware Superior Court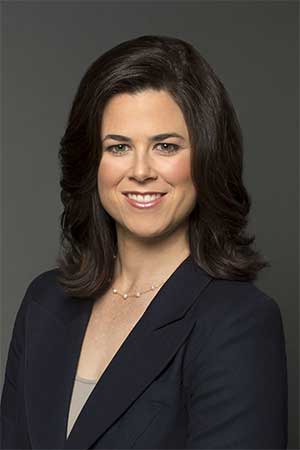 Morris James LLP is pleased to announce that Meghan A. Adams has been confirmed by the Delaware Senate to serve as a Judge of the Superior Court of Delaware. The confirmation follows Governor John Carney's nomination on June 12, 2019. Ms. Adams appeared before the Senate Executive Committee affirming the opportunity as the "honor of a lifetime" for a "life-long Delawarean with roots that run deep in this state." "We are immensely proud of Meghan as she is confirmed to serve as a Superior Court Judge," said Lewis H. Lazarus, Chair of the Corporate and Commercial Litigation Group. "Although she will be missed at Morris James, the state is gaining an invaluable asset." Ms. Adams has been a member of the firm's Business Litigation group since 2014 and focused her practice on Corporate and Commercial Litigation.
Cover & Rossiter's Chris Jackson Promoted to Firm Administrator


Cover & Rossiter is pleased to announce the recent promotion of Chris Jackson to Firm Administrator. In this newly-created role, Jackson is responsible for the smooth running, day-to-day operation of the firm. This includes management oversight of the administrative support team, billing and collections, human resources, marketing, and information technology. In addition, Jackson will lead the firm's data analytics initiative. Jackson joined the firm in 2012 as Assistant Controller and has been the firm's Controller since 2013. Marie Holliday, Managing Director, said, "Chris is a tremendous asset to the firm. He oversaw the construction of and move to our new office location last year and believe me it was no easy task. We are a future-ready firm that is experiencing rapid growth. Having Chris manage the firm's day-to-day operations allows the partners to focus their attention on providing sound advice to our existing clients and cultivating new business relationships."
Belfint, Lyons & Shuman, CPAs Earns ClearlyRated's 2019 Best of Accounting™ Award for Client Service Excellence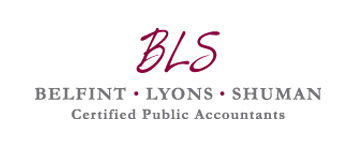 Belfint, Lyons & Shuman, CPAs (BLS), a Top 300 accounting firm headquartered in Wilmington, Delaware, announced that they have won ClearlyRated's Best of Accounting™ Award for providing superior service. Best of Accounting Award winners have proven themselves as industry leaders in service quality based entirely on ratings provided by their clients. BLS Managing Director, Michael T. French, states, "Reading firsthand the wonderful words from our clients and absorbing the survey results makes me extremely proud of the BLS Team. We are honored to have earned the Best of Accounting Award and will continue to foster our client-centered culture of listening to our client's needs and our mission of Providing Exceptional Services through Exceptional People."
Gordon, Fournaris & Mammarella, P.A. Listed in 2019 Chambers High Net Worth Guide


Gordon, Fournaris & Mammarella, P.A. has once again been recognized in the Chambers High Net Worth (HNW) guide. The trust and estates law firm is still ranked in Band 1 and is noted as being "an excellent firm with lawyers that produce outstanding results." One source says there are "lots of talented folks" at the firm, four of whom appear in the 2019 HNW guide this year. Peter Gordon (Band 1) is considered by a fellow attorney to be "one of the deans of the trust Bar in Delaware." Peter is also described as being "top-notch" and "very practical." Michael Gordon (Band 2) is "really brilliant," and one source calls him "the full package – technical expertise and client service." Daniel Hayward (Band 2) is also acknowledged for having "significant expertise" and is described as being "very good at explaining highly technical matters in a very understandable way." Finally, Kimberly Gill McKinnon (Band 2), one of GF&M's newest directors, is praised for her "depth and breadth of knowledge," as well as considered "outstanding" and "super responsive."
Chambers HNW: Richards, Layton & Finger Is "the Gold Standard" in Delaware Private Wealth Law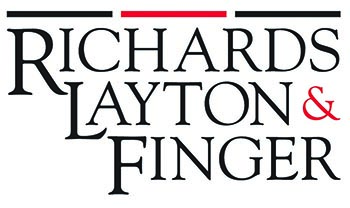 Richards, Layton & Finger's trusts and estates practice and all of the group's directors have been recognized in Chambers HNW, the international guide to the world's leading high net worth advisors. W. Donald Sparks, II, F. Peter Conaty, Jr., and Beth Gansen Knight were recognized for excellence in Private Wealth Law, and the firm earned the guide's highest Band 1 ranking. Noting that "this firm is top-notch," Chambers HNW describes Richards Layton as "the gold standard."
Morris Nichols' Trusts, Estates & Tax Practice Once Again Ranked Band 1 by Chambers HNW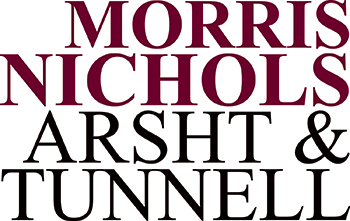 Chambers High Net Worth 2019 again ranked Morris, Nichols, Arsht & Tunnell LLP in Band 1 for Private Wealth Law in Delaware. Sources describe the Trusts, Estates & Tax team as "absolutely top-notch" and "outstanding in all respects." One interviewee says, "I can go to them with any matter. They have very good people – very smart, intelligent, good people." Two firm attorneys. Todd Flubacher and Tom Pulsifer, appear in the individual rankings of leading Delaware Private Wealth Law lawyers. Morris Nichols remains the only law firm with multiple attorneys ranked Band 1 on the Delaware Private Wealth Law table.
Two McCollom D'Emilio Smith Uebler Partners Honored by Chambers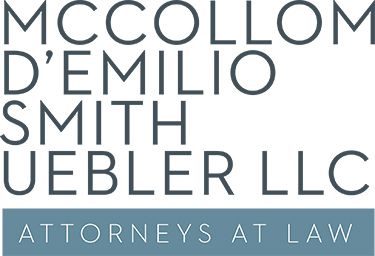 McCollom D'Emilio Smith Uebler LLC partners Matthew D'Emilio and Jennifer Smith were honored by Chambers for Private Wealth Law in Delaware. D'Emilio was recognized in the Band 2 category and Smith was recognized in the Up and Coming category. D'Emilio focuses his practice on estate planning and wealth transfer, estate and trust litigation, estate and trust administration, business transactions, and tax law. Smith focuses her practice on estate planning, estate and trust administration, tax planning wealth preservation, and fiduciary litigation. D'Emilio received his B.S. from Villanova University and his J.D. from Widener University School of Law. Smith received her B.S. from Emory University and her J.D. from the University of North Carolina at Chapel Hill School of Law.
Ballard Spahr Announces New Finance Department Chairs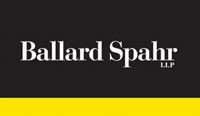 National law firm Ballard Spahr has appointed Dominic J. De Simone and Emilie R. Ninan to co-chair the firm's Finance Department, firm Chair Mark Stewart announced. Mr. De Simone and Ms. Ninan will oversee strategic direction and performance for Ballard Spahr's national Finance Department. With more than 120 attorneys across the country, the firm's Finance Department represents clients across public and private markets in a wide variety of complex debt and equity transactions, bond offerings, and distressed debt matters. "Ballard has recognized, across-the-board strength in finance. Dom and Emilie have played a critical role in the development and execution of our firm-wide strategy to build on what is a core strength of the firm for the benefit of clients," Mr. Stewart said. "They have the vision, grit, and skill to help our clients successfully pursue every opportunity presented in today's fast-moving market."
| | |
| --- | --- |
| | For more information on DBA programs and events visit www.debankers.com or click on the logo at right to redirect to our website. |


Delaware Bankers Association
8 W. Loockerman Street
Dover, DE 19903