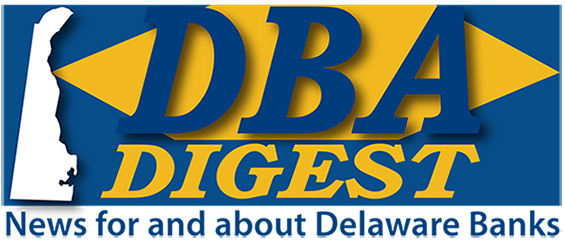 July 20, 2018

LESS THAN TWO WEEKS LEFT TO SAVE!
2018 Delaware Trust Conference
Early-Bird Discounted Registration
Ends July 31st!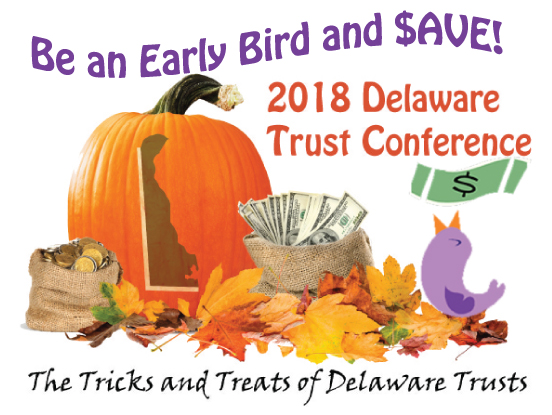 Wealth Management Professionals - Time is quickly running out to take advantage of Discounted Early-Bird Registration for the 2018 Delaware Trust Conference! This year's conference, the 13th annual, will feature the Tricks and Treats of Delaware Trusts! Learn all the tricks you need to treat your clients at this premiere wealth management event highlighting the advantages of Delaware trusts! Visit the Trust Conference webpage for the agenda and discounted registration form. Sign up today! Hurry! Discounted registration ends July 31st!


Great Investo Savers Club Kicks Off at
Kids Day at the Delaware State Fair - July 24th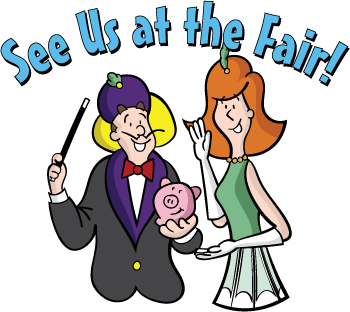 The Great Investo Savers Club is getting ready for its statewide rollout at at the Delaware State Fair. The Club is made possible thanks to the Generous Sponsorship of... Barclays, Comenity, Fulton Bank, Capital One, M&T Bank, Shore United Bank, SmartyPig, WSFS Bank, Artisans' Bank, and Taylor Bank. The Great Investo and Penny will be performing two shows filled with Money Magic! Follow the link below for full schedule and registration information.


DBA Cybersecurity Meeting - July 26th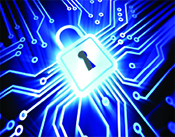 The next DBA Cybersecurity meeting will be held on Thursday, July 26th at the Delaware Information and Analysis Center (DIAC) in Dover. DIAC helps safeguard the community by serving as a dynamic security nexus. To detect, prevent, investigate and respond to criminal and terrorist activity, they disseminate intelligence and facilitate communications between state, local, federal agencies and private sector partners, to help them take action on threats and public safety issues. During the meeting we'll take a tour of the facility, learn more about the center and how we can interact with them, and have a Q&A session! The meeting will run from 9:00 AM – 12:00 noon. To register for this event and for more information, please email Corinne.Stayton@debankers.com. For more information on DIAC click on the link below.


Women Connect - August 15th - Dover Downs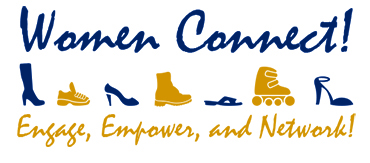 Join us for the next Women Connect event, August 15th, 8:30 a.m. to 1:30 p.m. at Dover Downs. Congresswoman Lisa Blunt Rochester will be the keynote speaker sharing her insights on issues affecting families in the State of Delaware. Other panels will feature conversations on integrating work/life issues, and a roundtable discussion with Delaware State Senators and Legislators. The event will also include a networking lunch. Don't miss this exciting, uplifting time to Connect! See the link below for the full agenda and registration form! Sponsorships also available! Join Platinum Sponsor: Capital One; and Silver Sponsors: The Bryn Mawr Trust Company of Delaware, and Charles Schwab Trust Company of Delaware. Register today! Space is Limited!


Shore United Bank Supports
Duron Harmon Football Camp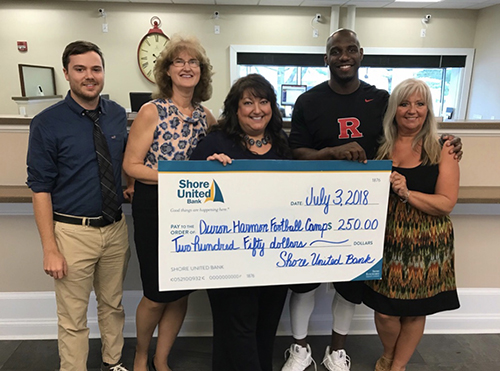 Pictured left to right: Matt Pepper, Teller for Shore United Bank; Teresa Swartz, Branch Manager for Shore United Bank; Vickie Ebaugh, Assistant Branch Manager for Shore United Bank; Duron Harmon, Safety for the New England Patriots; Chris Dimeler, Senior Teller for Shore United Bank. Shore United Bank, a member of Shore Bancshares community of companies, recently donated to the Duron Harmon Football Camp. In addition to Harmon, NFL players from Cleveland, Kansas City, Tennessee and coaches from Rutgers University all came together to host a one-day football camp for over 500 young adults. Duron Harmon and the other NFL players are all from Delaware, where the camp was held.


Fulton Financial reports second quarter net income of $35.2 million, or $0.20 per share



Fulton Financial Corporation reported net income of $35.2 million, or $0.20 per diluted share, for the second quarter of 2018, and net income of $84.7 million, or $0.48 per diluted share, for the six months ended June 30, 2018. "Overall, we were pleased with the second quarter results, despite the impact of the loss from a single, large commercial lending relationship," said E. Philip Wenger, Chairman and CEO. "Pre-provision net revenue reached an all-time high this quarter on strong growth in our net interest income, solid fee income growth and a reduction in operating expenses. Absent the impact of the one large commercial lending relationship, we also saw a nice improvement in credit."


Pepper Hamilton Alert: Regulatory Uncertainty at Federal Level Continues for 'Bank Model' Lending Arrangements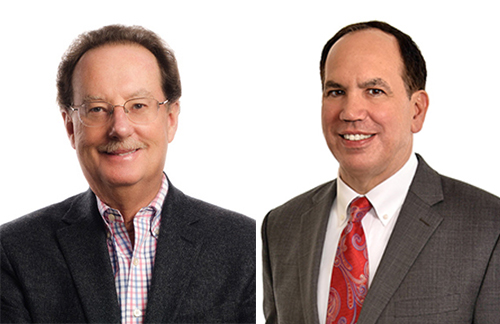 When differences emerge between the activities of state banks and national banks in the U.S. dual banking system, the root cause typically is a difference between state and federal law.1 But this is not the case when it comes to differences between state banks' and national banks' willingness to engage in "bank model lending" relationships with nonbank lenders. This disparity is instead attributable to a difference in supervisory policy between two federal agencies — the OCC and the FDIC. This difference was recently brought to the forefront in the June 13 testimony of OCC Comptroller Joseph Otting before the House Financial Services Subcommittee and in the OCC's May 23 publication of "Bulletin 2018-14 (Core Lending Principles for Short-Term, Small-Dollar Installment Lending." Read the full alert by Pepper Hamilton's Richard Eckman and Mark Dabertin at the link below.
Richards Layton Attorneys Featured on the
Benchmark 40 & Under Hot List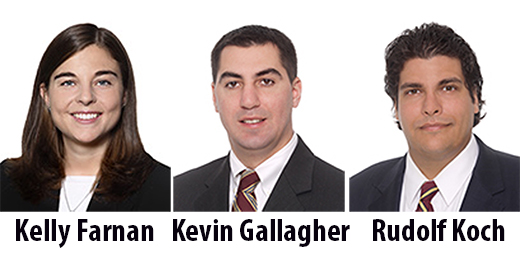 Richards, Layton & Finger directors Kelly Farnan, Kevin Gallagher, and Rudolf Koch have been recognized as leading litigation attorneys in the 2018 Benchmark 40 & Under Hot List. Benchmark Litigation selected the top litigators aged 40 and under who were involved in some of their firms' most noteworthy cases and earned praise from their clients and peers. Ms. Farnan, Mr. Gallagher, and Mr. Koch are among only ten Delaware lawyers chosen, and Richards Layton is the only firm in the state with three lawyers selected for the 40 & Under Hot List.
Weiner Benefits Group's Debra Shears
Designated Certified Employee Benefits Specialist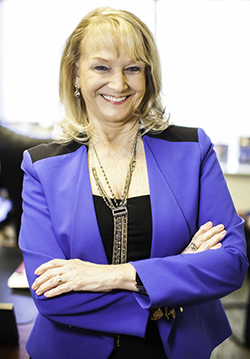 Debra S. Shears, CEBS, CHRS, GBDS, Partner, Weiner Benefits Group in Wilmington, Delaware, has been designated a Certified Employee Benefit Specialist® (CEBS) by the International Foundation of Employee Benefits Plans and the Wharton School of the University of Pennsylvania. Ms. Shears, who has been in the insurance industry for 28 years, qualified for the designation by passing a series of college level national examinations on employee benefits subjects, and by meeting and attesting to high standards of business and professional conduct. Ms. Shears is one of more than 14,000 graduates. Ms. Shears is also a member of the National Association of Health Underwriters (NAHU), as well as a Board Member of the Delaware Association of Health Underwriters (DAHU) and is a Certified Healthcare Reform Specialist (CHRS) as well as a Group Benefits Disability Specialist (GBDS).
Ballard Spahr: DOJ Announces New Task Force on Market Integrity and Consumer Fraud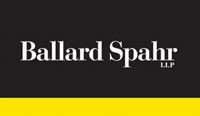 The U.S. Department of Justice (DOJ) earlier this week announced that it was disbanding the Financial Fraud Enforcement Task Force, established under the Obama Administration. In its place, pursuant to an Executive Order, the DOJ plans to establish the Task Force on Market Integrity and Consumer Fraud (the Task Force). The purpose—according to a DOJ press release—is to deter fraud on consumers, especially veterans and the elderly, and the government, specifically as it relates to health care. Additionally, the Task Force will focus on digital currency fraud, money laundering, securities and commodities fraud, and "fraud affecting the general public," the Executive Order states. It will provide guidance both for the investigation and prosecution of specific fraud cases and provide recommendations "on fraud enforcement initiatives."
| | |
| --- | --- |
| | For more information on DBA programs and events visit www.debankers.com or click on the logo at right to redirect to our website. |


Delaware Bankers Association
8 W. Loockerman Street
Dover, DE 19903