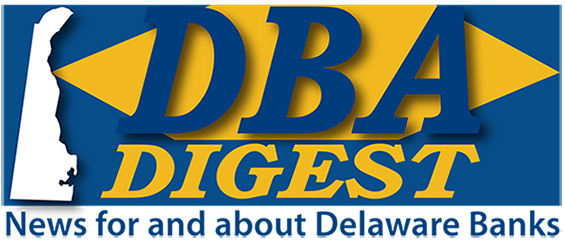 July 26, 2019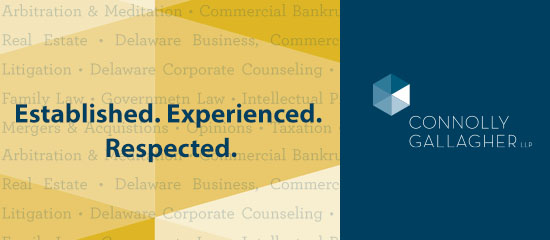 Discounted Early Bird Registration Ends This Wednesday! Register Now and Save!




Hurry, Wealth Professionals! The Discounted Early Bird Registration period for the 2019 Delaware Trust Conference ends this Wednesday, July 31st! Don't miss this opportunity to save on registration to this premiere trust conference!

And don't forget to reserve your sponsorship and/or exhibitor space. Join the lineup of prestigious firms at the 2019 Delaware Trust Conference! Make sure your firm is included in the nationally mailed conference brochure!

Click on the link below to visit the conference webpage for the full agenda, registration form, sponsor information and the exhibitor book.



Register Today for Women Connect - August 15th - Dover!
Speakers Include: Governor Carney, Melanie George Smith, and More!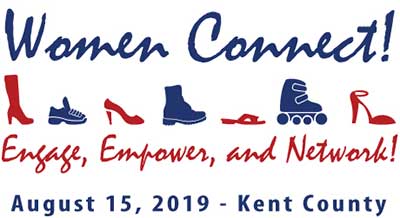 Don't miss the next Women Connect event, Thursday, August 15th at the Delaware State Agricultural Museum in Dover. The event promises to be a truly inspiring day focused on sustainability, the environment, and Delaware's recent legislative bills. The morning will feature Governor John Carney, Melanie George Smith, Sustainable World Strategies and a Legislative Roundtable (featuring Representative Ruth Briggs King, Representative Quinn Johnson, and Representative Michael Ramone). There will be ample opportunity to network throughout the event. Don't miss this exciting, uplifting opportunity to connect with women in Delaware. As always, this will be a great time to "Engage, Empower, and Network." See the link below for agenda, registration, and sponsorship information!




Taylor Bank's Tori Grundman Earns National Certification


Taylor Bank is pleased to announce Tori Grundman, Marketing Manager, recently attended ABA Bank Marketing School and was awarded the Certified Financial Marketing Professional (CFMP) certification. Earning the CFMP requires extensive experience and education in the field of financial services marketing, and the passing of a rigorous and comprehensive exam. The CFMP exam covers many areas including financial principles, laws and regulations, market research, characteristics of marketing plans, and marketing components. Maintaining the CFMP requires an ongoing commitment to continuing education. "Earning the CFMP certification validates Tori's experience, discipline and depth of education in bank marketing," said Raymond M. Thompson, President and CEO. "It's a designation that is well deserved and one we are all proud of." Mrs. Grundman has been with Taylor Bank for seven years and is responsible for overseeing the Bank's marketing efforts.



2019 FDIC Director's College- Registration Now Open!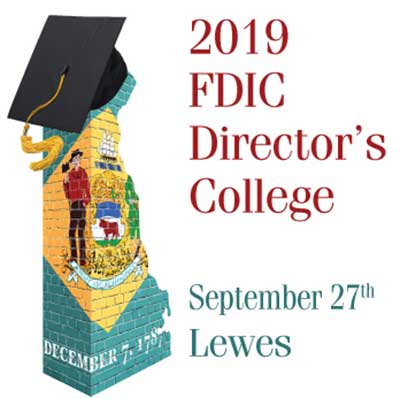 Registration is now open for the 2019 FDIC Director's College, September 27th at the University of Delaware Virden Center, in Lewes. The FDIC Directors' College is an interactive program that provides ongoing education on current topics of bank supervision to bank directors, senior officers, corporate secretaries, and board advisors. The course is designed to help directors and trustees, both new and experienced, stay abreast of the ever-changing regulatory environment. This year's agenda includes: Conversation with Regulators; Liquidity Managment; CRE Stress Scenario Analysis; Assessing Fintech Strategies; and, more. Click on the link below to see the detailed agenda and access the registration form.



Chambers High Net Worth 2019 Recognizes Morris James Private Wealth Law Attorneys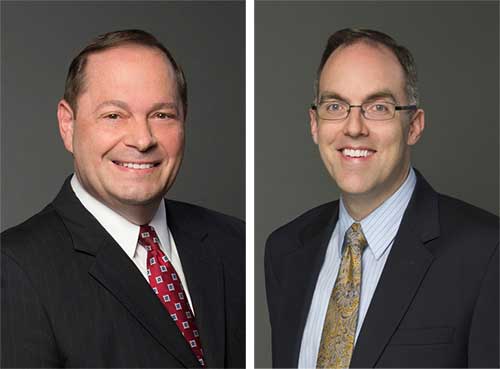 Chambers High Net Worth recognizes private wealth law attorneys Bruce Tigani (above left) and Jim Gallagher (right) in its 2019 edition. Chambers HNW ranks the top lawyers and law firms for international private wealth. The guide also recommends leading accountancy firms, private banks, wealth managers, trust companies and other professional advisers to HNW and UHNW clients around the world. These recommendations are based on in-depth analysis provided by our team of experienced researchers.
Richards, Layton & Finger Again Tops the Chart in
The Deal's M&A Rankings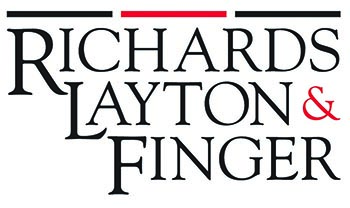 Richards, Layton & Finger leads The Deal's rankings of M&A transactions handled by Delaware law firms in the first half of 2019. Posting more deals valued at $100 million or more than any other Delaware firm, Richards Layton has led the state in these high-value deals for more than 20 years. Richards Layton is recognized worldwide for our skill in handling both ordinary and extraordinary corporate transactions and matters of corporate governance. Because of our lawyers' deep experience and their ongoing role in helping to develop Delaware's influential business statutes, multinational corporations and leading law firms around the world turn to Richards Layton to handle their most significant transactions.
| | |
| --- | --- |
| | For more information on DBA programs and events visit www.debankers.com or click on the logo at right to redirect to our website. |


Delaware Bankers Association
8 W. Loockerman Street
Dover, DE 19903