The 2020 Delaware Trust Conference Goes Virtual!


The 2020 Delaware Trust Conference is going high tech for the 15th Annual Edition of the popular event. Using the most advanced technology available, The Delaware Bankers Association will deliver a rewarding virtual conference experience for all attendees.
In addition to the virtual live conference sessions October 19th and 20th, all sessions will be available on-demand through November 30th. Attendees will be able to enjoy all the sessions – even those breakout sessions they had to choose between in the past! Attendees will have until November 30th to attend sessions on-demand for full credit.

This year's conference features four informative tracts:
The National Spotlight; Delaware Specific; Multi-Jurisdictional / International; and, Ethics.

Watch for the full agenda and early-bird registration coming July 1st!
Save the Dates - Mid-Atlantic Speaker Series!
A Monthly Virtual Speaker Series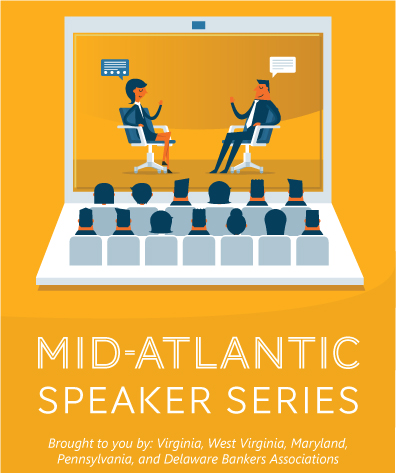 The DBA has partnered with the bankers associations in Maryland, Pennsylvania, Virginia and West Virginia to bring nationally recognized speakers to you each month.

The series will take place once a month on the following dates: July 10; August 14; September 11; October 9; November 13; and, December 11. Each event will be at 9:00 a.m. Speaker information for each date will be announced soon!

ABA Community Commitment Awards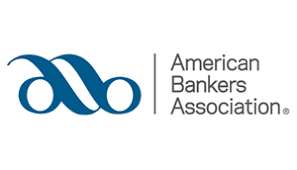 The ABA Foundation Community Commitment Awards is a national program that recognizes and promotes the many valuable ways banks of all sizes and charters contribute to economic growth, community development and enhancing the quality of life in their communities. All entry forms must be completed and submitted by July 1 at 11:59 PM ET. If you have any questions about the awards, reach out the ABA Foundation directly at awards@aba.com.
Northern Trust Live Webinar - June 16th - 11 a.m. ET


Please join Northern Trust experts for a discussion on the latest market and economic developments amid COVID-19. Carl Tannenbaum is the Chief Economist for Northern Trust. In this role, he briefs clients and colleagues on the economy and business conditions, prepares the bank's official economic outlook and participates in forecast surveys. He is a member of Northern Trust's investment policy committee, its capital committee, and its asset/liability management committee.
Click on the link below to register.
Jenifer Jurden Provides a Dose of COVID Sanity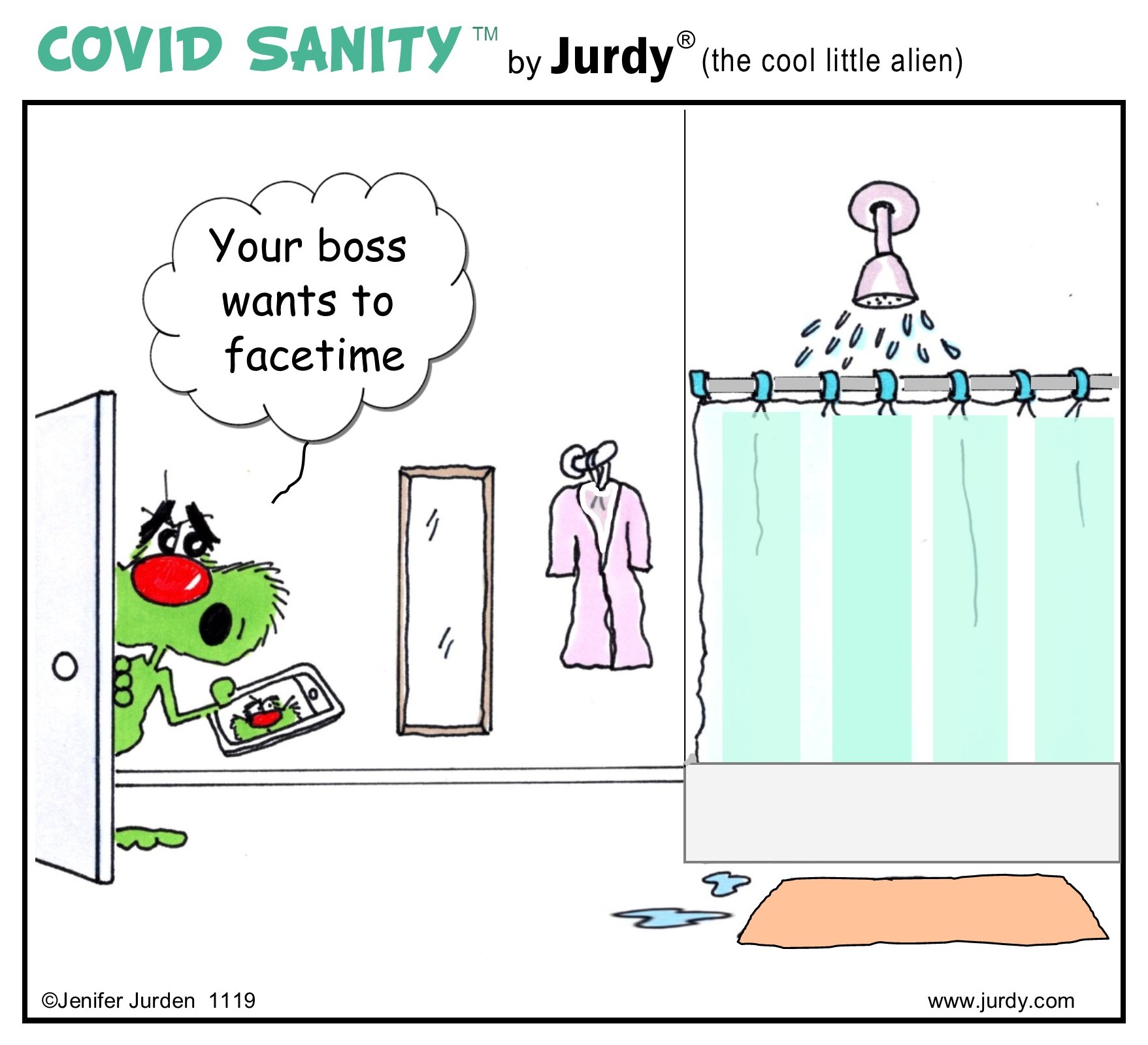 Jenifer Jurden is a Cartoonist from Wilmington who has graciously provided her COVID line of cartoons in the DBA Digest. Jurdy® is her other-worldly "Hero of Happyness" whose cartoons bring levity to humans worldwide.
COVID-19 Resources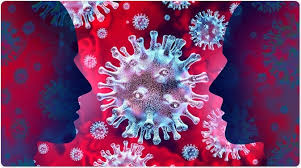 The FDIC, the OCC, the Federal Reserve, and other agencies have created webpages to provide banks and the public with updates on the COVID-19 situation.
Federal Reserve's COVID-19 Page
Treasury Department - Assistance for Small Businesses
ABA Pandemic Response and Business Continuity Resources
Belfint Briefing Webinar:
Getting Back to Work During COVID-19
June 16 - 8:30 a.m. to 9:45 a.m.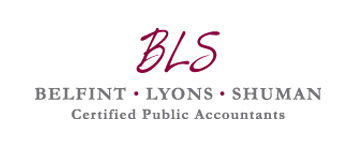 Please join Belfint, Lyons & Shuman, CPAs and Offit Kurman for our presentation where we will cover important considerations when it comes to getting back to work during COVID-19. Businesses are re-opening. What's the "new normal"? This presentation focuses on helping businesses to create a plan that minimizes its workforce's and customer's exposure to COVID-19 while maintaining productivity. Learn about protecting businesses from many sources of legal liability by creating a COVID-19 workplace policy and other legal employment considerations needed during the time of the pandemic.


Joseph Christensen Promoted to Partner
at McCollom D'Emilio Smith Uebler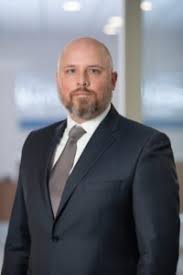 McCollom D'Emilio Smith Uebler LLC announced the promotion of Joseph Christensen to Partner, effective June 10, 2020. Prior to being promoted to Partner, Mr. Christensen served as Counsel at McCollom D'Emilio Smith Uebler. With a background in corporate litigation and corporate transactions, Christensen has been a vital advisor for mergers, acquisitions, and other transactional matters. His litigation experience representing the full range of corporate litigants, from directors and officers in high stakes litigation, to shareholders, public and private companies, and activists has proven extremely valuable to the McCollom D'Emilio Smith Uebler team. "I am honored to become a Partner at McCollom D'Emilio Smith Uebler," said Christensen. "Our corporate litigation and advisory practice continues to grow and it is both exciting and a privilege to be part of that growth and the firm as a whole." "Joseph has been a great asset in the corporate litigation space," said Matthew D'Emilio, managing member at McCollom D'Emilio Smith Uebler. "As a Partner, we expect he will be instrumental in adding to our corporate litigation practice and expanding capabilities on the corporate transactional side."


Francis "Pete" J. Jones, Jr. to
Serve as Delaware Superior Court Judge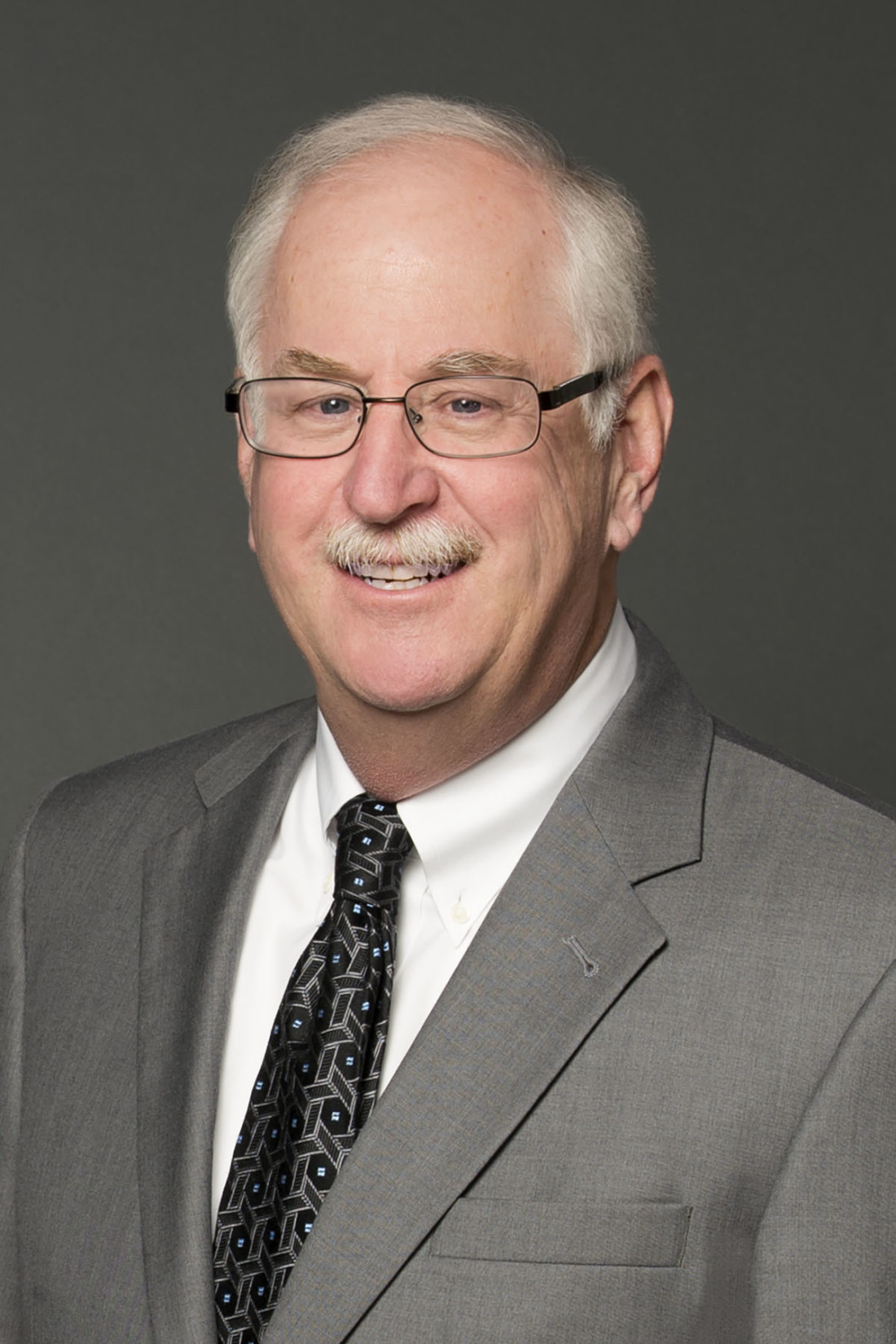 Morris James LLP is pleased to announce that Francis J. (Pete) Jones, Jr. has been confirmed by the Delaware Senate to serve as a Judge of the Superior Court of Delaware in New Castle County. The confirmation follows Governor John Carney's nomination on March 6th. Mr. Jones appeared before the Senate Executive Committee and confirmed this as an opportunity to fulfill his life-long desire to serve the citizens of Delaware as a Judge. "We are thrilled Pete is confirmed to serve as a Superior Court Judge," said Keith Donovan, Managing Partner of Morris James LLP. "He has been with Morris James since 1983 serving his clients, and as an Executive Committee Member and Chair of the Firm's Personal Injury Group. His abundant contributions and sound leadership will remain part of the firm's legacy."


Ballard Spahr Webinar: Webinar: The OCC Issues Final CRA Rule – What Changed and What's Next?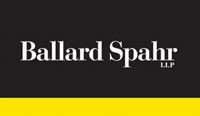 On May 20, 2020, the OCC issued a Final Rule intended to strengthen and modernize the Community Reinvestment Act (CRA). The Final Rule addresses the dramatic changes that have occurred in the banking industry since the CRA's enactment in 1977 and the last round of extensive regulatory revisions in 1995, and will significantly impact national banks and federal savings banks. In this webinar, special guest Kenneth H. Thomas, Ph.D. of Community Development Fund Advisors, will join Alan Kaplinsky, Scott Coleman, and Lori Sommerfield of Ballard Spahr to discuss the Final Rule.