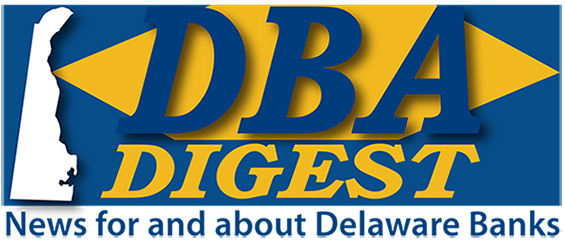 June 15, 2018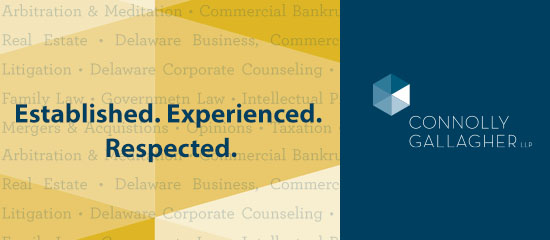 2018 Delaware Trust Conference -
Join the Growing List of Sponsors and Exhibitors!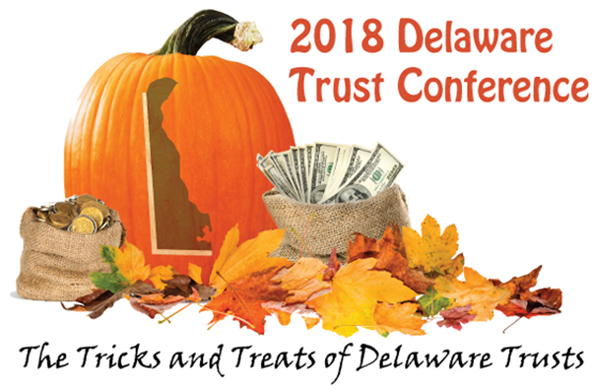 The 13th annual edition of the Delaware Trust Conference features the tricks you need to treat your clients to all the benefits of Delaware trusts! Join the growing list of sponsors including:

Platinum Sponsor
U.S. Trust, Bank of America Private Wealth Management

Diamond Sponsor
WSFS Wealth/Christiana Trust

Gold Sponsors
Connolly Gallagher LLP
Gordon, Fournaris & Mammarella, P.A.
McCollom D'Emilio Smith Uebler LLC
Morris, Nichols, Arsht & Tunnell LLP
Wilmington Trust

Silver Sponsors
BNY Mellon Wealth Mangement
Reliance Trust Company of Delaware
New York Private Trust Company, a Delaware trust company
SunTrust Delaware Trust Company

Bronze Sponsors
Belfint, Lyons & Shuman, CPAs
Brown Brothers Harriman Trust Company of Delaware, N.A.
CIBC Private Wealth Management
Cover & Rossiter, P.A.
Duane Morris LLP
Santora CPA Group

Exhibitors
Broadridge Financial Solutions
First State Trust Company
Jackson National Life Distributors, LLC
Reich & Tang
Santora CPA Group

Click on the link below for more information on sponsoring or exhibiting.
And mark your calendar...Early-Bird Registration beginning July 1st!



State of Delaware - Banking Services Request for Proposal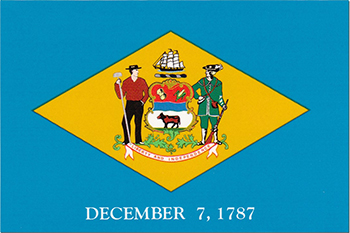 The Office of the State Treasurer ("OST"), the Department of Finance ("DOF") and the Office of Management and Budget ("OMB") (collectively, the "State"), on behalf of the Cash Management Policy Board (the "CMPB") and the Government Efficiency and Accountability Board (the "GEAR Board") (collectively, the "Boards"), are seeking proposals from qualified firms ("Vendors") interested in providing banking services to the State as detailed in the link below. The selected Vendors collectively will manage the State's banking needs (referred to as the "banking architecture") in accordance with the guidelines approved by the CMPB and directives provided by the GEAR Board. This Request for Proposal ("RFP") is issued pursuant to 29 Del. C. §§ 6981, 6982 and 6986. Prospective Vendors that are interested in submitting a proposal should review the complete RFP contents using the link below, and follow the submission instructions as outlined in the RFP document.


Register Now Open for the 2018 Reinventing Our Communities Conference




Register now for the Reinventing Our Communities: Investing in Opportunity conference, to be held Monday, October 1, through Wednesday, October 3, 2018, in Baltimore. This biennial conference will explore strategies to best leverage different forms of capital to help neighborhoods and individuals reach their full potential and to share in the value-creating vitality that is the U.S. economy. Reinventing Our Communities, organized by the Federal Reserve Bank of Philadelphia, has become a must-attend biennial event for experts, thought leaders, and policymakers in community development to discuss strategies to "reinvent America's communities." Since the first ROC in 2004, a growing contingent of community development leaders, researchers, philanthropists, and lenders returns to examine how low- and moderate-income households and communities can rethink and renew themselves to address their new and recurring challenges. Click on the link below for agenda and registration information!


Registration Now Open - 2018 FDIC Directors' College - September 28th - Lewis, DE



Registration is now open for the 2018 FDIC Directors' College, September 28th at the University of Delaware Virden Center, Lewes, Delaware. The FDIC Directors' College is an interactive program that provides ongoing education on current topics of bank supervision to bank directors, senior officers, corporate secretaries, and board advisors. The course is designed to help directors and trustees, both new and experienced, stay abreast of the everchanging regulatory environment. Follow the link below for full agenda and registration information.


BMT Market Summary - June 11, 2018
U.S. Economy Remains Robust




Economic data released last week indicated that the U.S. economy is picking up momentum, after growing at an annualized rate of 2.2% in the first quarter of this year. The ISM Non-Manufacturing Index recorded better-than-expected results for May, as the U.S. service sector remained healthy and in expansionary territory. The service sector, which makes up roughly 90% of the U.S. economy, is experiencing high levels of back orders, a potential indication of continued economic strength in the months ahead.



Leonard (Jay) W. Dayton, Jr. celebrates 30 years with
Shore Bancshares' Avon-Dixon Insurance Agency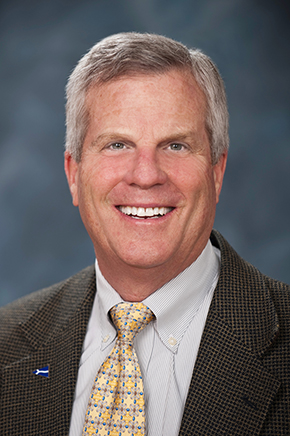 Avon-Dixon Insurance Agency, a member of Shore Bancshares community of companies, is proud to recognize Jay Dayton, for 30 years of dedicated service. Mr. Dayton began his career with Avon-Dixon in June of 1988. Jay is currently a Vice-President and works with clients to insure their commercial and personal assets. Mr. Dayton is a Certified Insurance Counselor and is licensed in Property & Casualty and Life & Health insurance in over 10 states. "We are pleased to have Jay on our team for the past 30 years. His knowledge of the insurance industry and his commitment to the agency is remarkable. Jay is an asset to the company and we are proud to congratulate him on this monumental milestone in his career," says Rich Trippe, President & CEO of Avon-Dixon. As someone who grew up on the Eastern Shore, Jay has always enjoyed sailing, hunting and fishing. He currently resides in Oxford, Maryland. Mr. Dayton has served on the board for many organizations, such as Marine Trades Association of Maryland, The Waterfowl Festival, Tred Avon Yacht Club and the U.S. Superyacht Association.



Richards Layton's Intellectual Property Practice and Attorneys Named Among the World's Leaders in IAM Patent 1000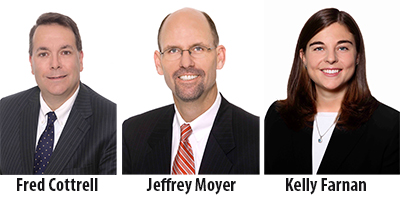 Three Richards, Layton & Finger directors, Fred Cottrell, Jeffrey Moyer, and Kelly Farnan, have been named among Delaware's top patent attorneys in IAM Patent 1000 – The World's Leading Patent Professionals 2018. Richards Layton also received IAM's highest gold firm ranking.
Pepper Hamilton Client Alert: Connecticut Places Additional Requirements On Judgement Lienholders


Connecticut Governor Dannel Malloy recently signed a new bill into law that helps Connecticut consumers understand how much they would need to pay in order to satisfy a judgment lien. The law, effective October 1, 2018, requires judgment lienholders to provide the debtor (or the debtor's authorized representative) a written payoff statement if asked for one in writing. The payoff statement must be provided to the debtor by whatever date is specified in the written request, as long as that date is at least 21 business days after the receipt of the written request. The new law also specifies that the debtor may rely on the last recorded lien of record securing the lienholder's judgment in order to identify the name and mailing address for sending a written request. However, if the lienholder is currently a plaintiff in a case to enforce its interest in the property, the request for a payoff statement should be provided to the plaintiff's attorney.
Better Business Bureau Recognizes
Sallie Mae For Marketplace Ethics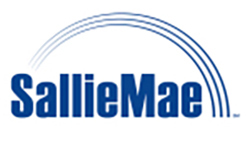 Sallie Mae has earned a 2018 Torch Award for Marketplace Ethics from the Better Business Bureau for its commitment to providing products, services, and resources that promote responsible personal finance. Sallie Mae also has an A+ rating with the Better Business Bureau. "The Torch Award for Marketplace Ethics illuminates the importance of corporate conscience and the responsibility to conduct business fairly and honestly," said Christine R. Sauers, president, Better Business Bureau Serving Delaware. "Recipients of this award are leaders in integrity and ethics in not just their industries but also their communities, and Sallie Mae certainly exemplifies those characteristics." Sallie Mae has invested millions of dollars in customer service since spinning off from its legacy student loan servicing company and operation in 2014. As a consumer bank providing credit-based products — including private student loans — Sallie Mae transferred all customer service activities to employees based in the U.S. In addition, the company modernized and upgraded technology and systems, and strengthened employee training.
| | |
| --- | --- |
| | For more information on DBA programs and events visit www.debankers.com or click on the logo at right to redirect to our website. |


Delaware Bankers Association
8 W. Loockerman Street
Dover, DE 19903