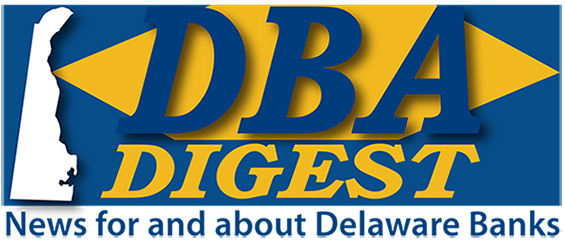 June 1, 2018

Save the Date: July 24th - Kids Day at the Delaware State Fair Featuring The Great Investo and Penny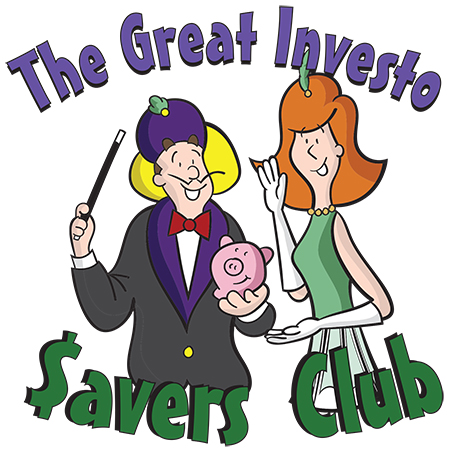 Mark Tuesday July 24th on your calendars for Kids Day at the Delaware State Fair in Harrington. This year the DBA and DFEA will have a booth to share the importance of saving with the young fairgoers. Also, The Great Investo and Penny will perform two shows featuring money magic, games and prizes. The event will also mark the kickoff of The
Great Investo Savers Club. The Club features the DFEA's trademarked characters, The Great Investo, the world's worst money magician, and his savvy assistant, Penny. The Club is designed for children between the ages of 8 and 11 throughout the state of Delaware. Each member will receive a free savings kit including: a membership card; a 6-month Saving Diary with tips on setting goals and saving; a large wall poster to track their saving; a collapsible savings bank, and more! We're hoping for all our member banks to get involved in the sponsorship of the club which will be distributed to children between the ages of 8 and 11 throughout Delaware. Join sponsors Barclays, Fulton Bank, and WSFS Bank. Please contact Sarah Long or Greg Koseluk for information on sponsorship or volunteering at the Fair.

CFPB, FinCEN to Host Webinar
on Combating Elder Financial Abuse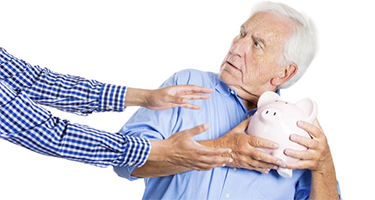 The Consumer Financial Protection Bureau and the Financial Crimes Enforcement Network will host a briefing on Thursday, June 7, at 2 p.m. EDT on their joint memorandum encouraging coordination among financial institutions, law enforcement and adult protective services to protect older Americans from financial exploitation. The webinar will focus specifically on the role of Suspicious Activity Reports in assisting law enforcement's investigation of elder financial exploitation. Registration is required. Register for the webinar at the link below.


2018 Delaware Trust Conference -
Sponsorships Now Available!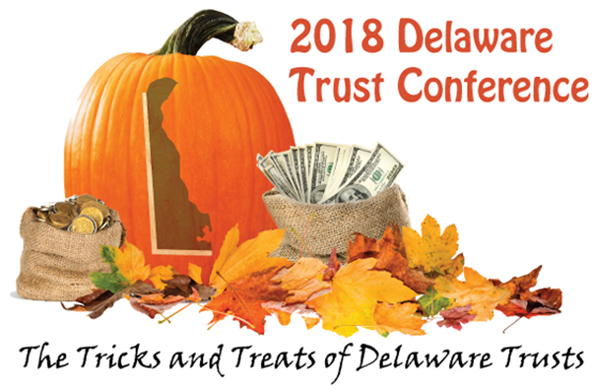 Sponorships and Exhibitor Space is now available for the 2018 Delaware Trust Conference. The 13th annual edition of this premiere wealth management conference features the tricks you need to treat your clients to all the benefits of Delaware trusts! Join the growing list of sponsors including Gold Sponsors: Gordon, Fournaris & Mammarella, P.A.; McCollom D'Emilio Smith Uebler LLC; and, Wilmington Trust. Silver Sponsors: NY Private Trust Company, a Delaware trust company. And Bronze Sponsors: Belfint, Lyons & Shuman, CPAs; and, Duane Morris LLP



17 Morris Nichols Attorneys Selected for Inclusion in
2018 Delaware Super Lawyers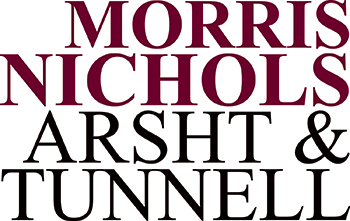 Seventeen Morris Nichols attorneys have been selected for inclusion in 2018 Delaware Super Lawyers. William M. Lafferty was ranked number one on the "Top 10" list for Delaware. In addition, attorneys Eric S. Klinger-Wilensky, Kimberly Gill McKinnon, D. McKinley (Mac) Measley, Andrew R. Remming, and Jeremy A. Tigan were recognized as Delaware Rising Stars. Please follow the link below to view the full list.
Bob Brown Joins Kaplan Partners

Kaplan Partners is pleased to announce that Robert L. "Bob" Brown has joined the firm, after a 39 year career with PricewaterhouseCoopers (PwC), including 28 as a Partner. During his career with PwC, Bob provided the vision and leadership for, and directly managed, board-level client solutions across a range of industries. With Kaplan Partners, Bob will lend his expertise to the firm's Board Advisory Services, as well as the CEO and Financial Officers Search Practice areas.
Ballard Spahr Alert: Reasonable Notice to Consumer Required for Enforcement of Arbitration Clause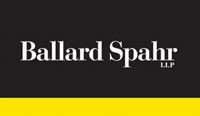 Addressing an important contract-formation issue that has divided federal courts, the U.S. District Court for the Western District of Pennsylvania recently denied a company's motion to compel arbitration because the consumer was not given "reasonable notice" of the arbitration clause. The court in Jones v. Samsung Electronics America, Inc. declined to enforce the arbitration clause because it was located in the "Manufacturer's Warranty" section of a 64-page "Important Information Booklet" contained in the phone's sales box. None of the Booklet's section headings referred to arbitration. .
| | |
| --- | --- |
| | For more information on DBA programs and events visit www.debankers.com or click on the logo at right to redirect to our website. |


Delaware Bankers Association
8 W. Loockerman Street
Dover, DE 19903