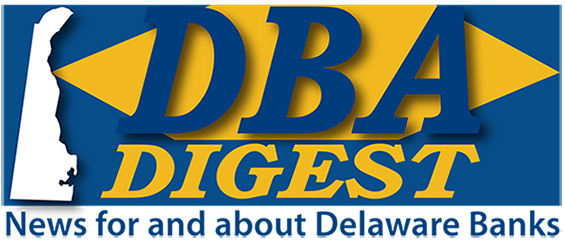 June 21, 2019

2019 Teach Children to Save Day Poster Contest Winner!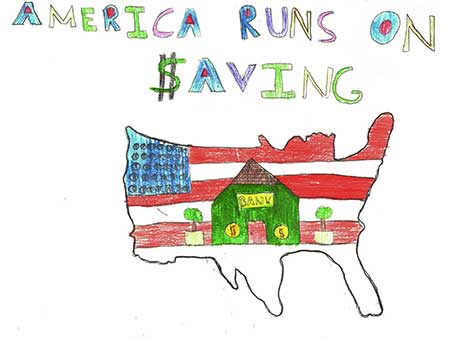 Each year students are invited to participate in a poster contest to illustrate the importance of saving. This year's first place winner was Joe J. a student at St. Mary Magdalen Elementary School in Wilmington. Joe's poster, "America Runs on Saving" is seen above. Joe received $100 for his winning entry. Two second place winners received $50 each. Nine entrants received honorable mention and were given copies of this year's book: "The Great Investo and Muscles O'Money." Congratulations to all the contestants and thank you!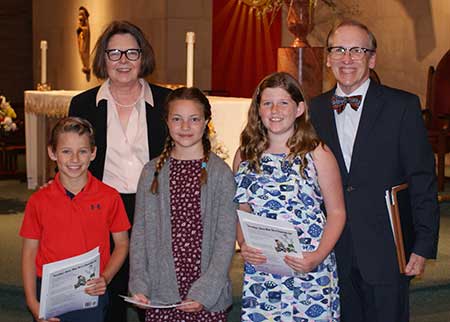 Dr. Bonnie Meszaros, Center for Economic Education and Entrepreneurship and Greg Koseluk, Delaware Bankers Association congratulate First Place Winner, Joe J., 2nd Place Winner, Delaney G., and Honorable Mention Winner, Sophia K. at St. Mary Magdalen School.



Women Connect - August 15th - Dover!
Sponsorships Available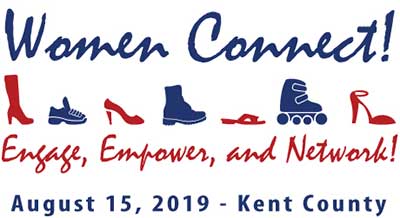 Attention sponsors: sign up today for the next Women Connect event, Thursday, August 15th at the Delaware State Agricultural Museum in Dover. As always, this will be a great time to "Engage, Empower, and Network." Make sure your company is represented. See the sponsorship form via the link below!




2019 Delaware Trust Conference:
Join Platinum Sponsor Wilmington Trust,
Diamond Sponsor WSFS Wealth - Christiana Trust,
and other prestigious sponsors and exhibitors!





Now is the time to join the growing lineup of prestigious firms at the 2019 Delaware Trust Conference! All sponsors and exhibitors who sign up before July 5th will be included in the nationally mailed conference brochure, so sign up today!

Platinum Sponsor: Wilmington Trust

Diamond Sponsor: WSFS Wealth - Christiana Trust

Gold Sponsors:
The Bryn Mawr Trust Company of Delaware
Gordon, Fournaris & Mammarella, P.A.
McCollom D'Emilio Smith Uebler LLC
Morris, Nichols, Arsht & Tunnell LLP
Richards, Layton & Finger, P.A.

Silver Sponsor:
BNY Mellon Wealth Management

Bronze Sponsors:
Belfint, Lyons & Shuman
Cover & Rossiter, P.A.
Duane Morris LLP
Santora CPA Group

Exhibitors:
Heritage Auctions
Reich & Tang
Santora CPA Group

Click on the link below to visit the conference webpage and follow the links for Sponsorship Information and the Exhibitor Book.



Fulton Financial Corporation
Declares Quarterly Cash Dividend




The Board of Directors of Fulton Financial Corporation (Nasdaq: FULT) has declared a quarterly cash dividend of thirteen cents per share on its common stock, payable on July 15, 2019, to shareholders of record as of July 1, 2019. Fulton Financial Corporation, a $21 billion Lancaster, Pa.-based financial holding company, has approximately 3,600 employees and operates more than 225 branches in Pennsylvania, Maryland, Delaware, New Jersey and Virginia through three subsidiary banks.



Richards, Layton & Finger Praised as "the Best Choice for Delaware Counsel" in IAM Patent 1000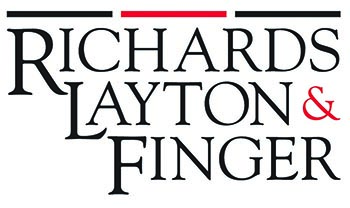 Richards, Layton & Finger received the highest gold ranking and firm directors Fred Cottrell, Kelly Farnan, and Jeffrey Moyer are named among Delaware's top patent attorneys in the 2019 edition of IAM Patent 1000 – The World's Leading Patent Professionals. Calling the firm "a force to be reckoned with," IAM reports that "Richards, Layton & Finger is the best choice for Delaware counsel in big-ticket patent litigations that go to trial." The firm's patent lawyers are "extremely knowledgeable regarding the Delaware judges' practices and preferences, very current on Delaware case law, … have exemplary judgement, and provide exemplary value."
IAM Patent 1000 2019 Again Ranks Morris Nichols in Top Tier for Delaware Patent Litigation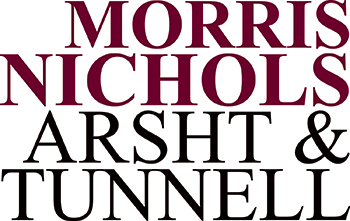 The eighth edition of IAM Patent 1000 – The World's Leading Patent Professionals again ranks the Morris Nichols intellectual property litigation group in the highest tier for Delaware patent litigation. Touting the practice as "a sure bet for the gold tier year in, year out," the results reflect the firm's standing as a Delaware IP leader, handling "nearly 30% of all IP cases and nearly 50% of all ANDA cases filed in the state." Sources say, "It is the depth of the firm's bench that truly sets it apart." Six partners were ranked as leading Delaware patent litigation practitioners.
| | |
| --- | --- |
| | For more information on DBA programs and events visit www.debankers.com or click on the logo at right to redirect to our website. |


Delaware Bankers Association
8 W. Loockerman Street
Dover, DE 19903