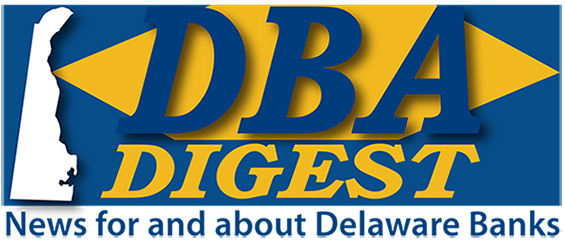 June 29, 2018

2018 Delaware Trust Conference - The Early-Bird Has Landed! Discounted Registration Now Open!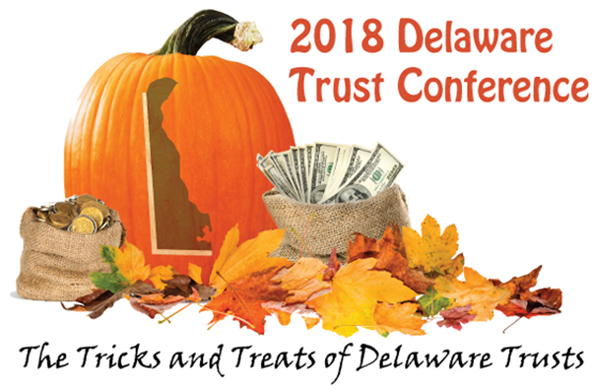 Attention Wealth Professionals! Discounted Early-Bird Registration for the 2018 Delaware Trust Conference is now open! This year's conference, the 13th annual, will feature the Tricks and Treats of Delaware Trusts! Learn all the tricks you need to treat your clients at this premiere wealth management event highlighting the advantages of Delaware trusts! Visit the Trust Conference webpage for the agenda and discounted registration form. Sign up today! Discounted registration ends July 31st!


Join the Growing List of Trust Conference Sponsors!


And don't forget to join the prestigious list of sponsors at the 2018 Delaware Trust Conference! Including:
Platinum Sponsor
U.S. Trust, Bank of America Private Wealth Management

Diamond Sponsor
WSFS Wealth/Christiana Trust

Gold Sponsors
Connolly Gallagher LLP
Gordon, Fournaris & Mammarella, P.A.
McCollom D'Emilio Smith Uebler LLC
Morris, Nichols, Arsht & Tunnell LLP
PNC Delaware Trust Company
Richards, Layton & Finger, P.A.
Wilmington Trust

Silver Sponsors
BNY Mellon Wealth Mangement
Commonwealth Trust Company
Reliance Trust Company of Delaware
New York Private Trust Company, a Delaware trust company
SunTrust Delaware Trust Company
Young Conaway Stargatt & Taylor, LLP

Bronze Sponsors
Belfint, Lyons & Shuman, CPAs
Brown Brothers Harriman Trust Company of Delaware, N.A.
CIBC Private Wealth Management
Cover & Rossiter, P.A.
Duane Morris LLP
Santora CPA Group

Exhibitors
Broadridge Financial Solutions
First State Trust Company
Jackson National Life Distributors, LLC
Reich & Tang
Santora CPA Group

Visit the Conference page for information on becoming a sponsor or exhibitor


Save the Date: DBA Cybersecurity Meeting - July 26th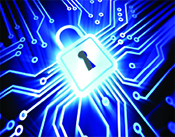 The next DBA Cybersecurity meeting will be held on Thursday, July 26th at the Delaware Information and Analysis Center (DIAC) in Dover. DIAC helps safeguard the community by serving as a dynamic security nexus. To detect, prevent, investigate and respond to criminal and terrorist activity, they disseminate intelligence and facilitate communications between state, local, federal agencies and private sector partners, to help them take action on threats and public safety issues. During the meeting we'll take a tour of the facility, learn more about the center and how we can interact with them, and have a Q&A session! The meeting will run from 9:00 AM – 12:00 noon. To register for this event and for more information, please email Corinne.Stayton@debankers.com. For more information on DIAC click on the link below.


Save the Date: Women Connect - August 15th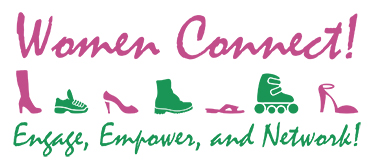 The next Women Connect event will be held in Dover on August 15th from 8:30 AM -1:30 PM. Joining us will be Congresswoman Lisa Blunt-Rochester as a key note speaker, as well as state legislators and industry experts covering issues affecting families in the State of Delaware. The event will provide opportunities for attendees to actively engage with peers! Registration will open next Friday! Watch for additional updates.


Shubhro Banerjee Promoted to Group Vice President
at Wilmington Trust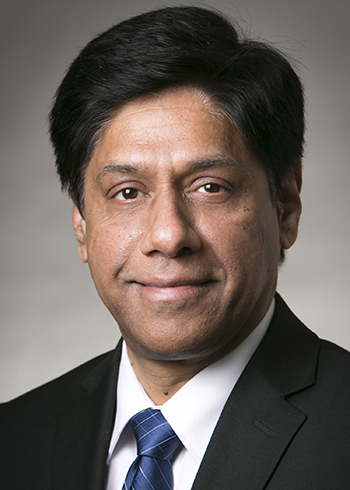 Wilmington Trust has promoted Shubhro Banerjee to group vice president. Based in Wilmington, Del., Banerjee is head of Asset Allocation and responsible for all functions involving asset allocation in client portfolios. This includes strategic and tactical asset allocation models, portfolio construction as well as capital markets forecasts. Banerjee has nearly two decades of experience in the financial services industry. His areas of expertise include developing and executing equity and fixed income investment strategies, institutional asset liability management, and quantitative modeling. Prior to joining Wilmington Trust, he worked in some of the largest financial organizations in the nation, such as Capital One, ING USA (now Voya Financial), and GEFA (now Genworth Financial). Banerjee earned a master's degree in Business Administration from the University of Maryland, a bachelor's degree in Engineering from Jadavpur University in India, and also holds the Financial Risk Manager certification by the Global Association of Risk Professionals. He is also an active member and volunteers with the Chesapeake Bay Foundation in the states of Pennsylvania & Maryland.


Pepper Hamilton Alert: AMEX Antisteering Provisions Upheld as Legal By Supreme Court

On June 25, the U.S. Supreme Court ruled that American Express's contractual "antisteering provisions" did not violate section 1 of the Sherman Act.1 In a 5-4 decision split along ideological lines, the conservative justices in the majority determined that the plaintiffs did not carry their burden of showing that Amex's antisteering provisions result in anticompetitive effects in a properly defined product market. Antisteering is the practice by which one credit card company prohibits a merchant from encouraging customers to use another credit card company's card. The Supreme Court's ruling confirmed that relevant market definition is king, the "rule of reason" analysis for antitrust claims remains the dominant standard, and the dynamics of a specific industry are key to that analysis. In particular, the Court signaled a hostility to rule of reason challenges where markets have experienced rapid increases in output and strong innovation, even if a plaintiff can arguably point to certain price increases.
Ballard Spahr Key Developments in Mortgage Banking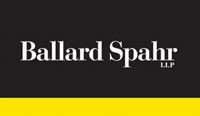 The U.S. Department of Housing and Urban Development (HUD) has issued an advance notice of proposed rulemaking (ANPR) seeking comment on whether its 2013 Disparate Impact Rule (Rule) should be revised in light of the 2015 U.S. Supreme Court ruling in Texas Department of Housing and Community Affairs v. Inclusive Communities Project, Inc.
| | |
| --- | --- |
| | For more information on DBA programs and events visit www.debankers.com or click on the logo at right to redirect to our website. |


Delaware Bankers Association
8 W. Loockerman Street
Dover, DE 19903