Don't Miss the DBA Virtual Annual Dinner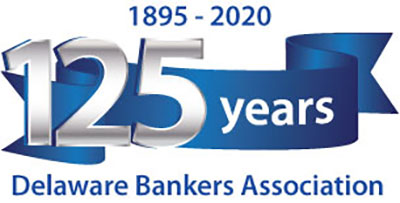 Join DBA President Sarah Long and many special guests including Governor John Carney, Senator Tom Carper, Senator Chris Coons, and Rep. Lisa Blunt Rochester. And don't miss the passing of the gavel!

Special thanks to sponsors: FHLB Pittsburgh; Young Conaway Stargatt & Taylor, LLP; Connolly Gallagher LLP; Pepper Hamilton LLP; Richard, Layton & Finger, PA; McCollum D'Emilio Smith Uebler LLC; Potter Anderson Corroon LLP; CAPCO; Santora CPA Group; Weiner Benefits Group; and, Belfint Lyons Shuman!

View the 15 minute video on the calendar page of the Delaware Bankers website or on YouTube via the link below.
Save the Dates - Mid-Atlantic Speaker Series!
A Monthly Virtual Speaker Series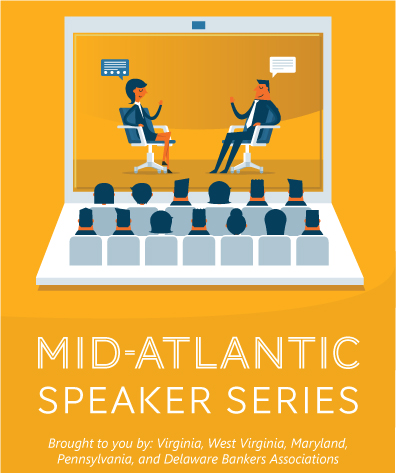 The DBA has partnered with the bankers associations in Maryland, Pennsylvania, Virginia and West Virginia to bring nationally recognized speakers to you each month.

The series will take place once a month on the following dates: July 10; August 14; September 11; October 9; November 13; and, December 11. Each event will be at 9:00 a.m. Speaker information for each date will be announced soon!

Shore United Bank Helps Local Businesses Secure Funding During the COVID-19 Pandemic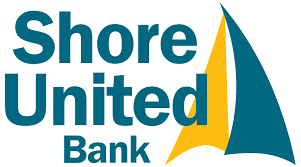 When COVID-19 brought unprecedented change to our economy in early March, small business owners were immediately worried about what it could mean for the financial stability and future of their businesses. As an approved Small Business Administration (SBA) lender, Shore United Bank immediately developed a process to make Paycheck Protection Program (PPP) loans available to small businesses in our communities. To-date we have approved more than 1,300 PPP loan applications and funded over $121 million dollars to provide support to our local businesses during these unprecedented times. Scott Beatty, President and CEO of Shore United Bank said, "Our outstanding team worked tirelessly to assist our small business customers who applied for PPP loans. As a local community bank, we are committed to supporting our customers, families and communities."
Bank of America Thought Leadership Conference Call Series #4 - How does COVD19 affect the Current and Future Commercial Real Estate Market? June 8th @ 4:30pm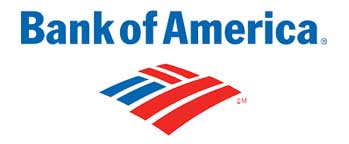 Bank of America is hosting their fourth Thought Leadership Conference Call at 4:30pm on June 8th. The discussion will largely revolve around COVD-19 and its impact on the commercial real estate market. Where are we today? What are we worried about? What are we watching for? What will the commercial real estate market look like post COVD? Please join them for a thoughtful discussion led by Neal Elkin and Nora Mirshafii from their Chief Investment Office. To register please use the link below.
Northern Trust Live Webinar - June 9th - 11 a.m. ET


Northern Trust CIO Bob Browne and Wealth Management CIO Katie Nixon will discuss why the stock market has climbed in the face of social and economic upheaval. June 9, 2020. 11 a.m. ET.
Click on the link below to register.
Jenifer Jurden Provides a Dose of COVID Sanity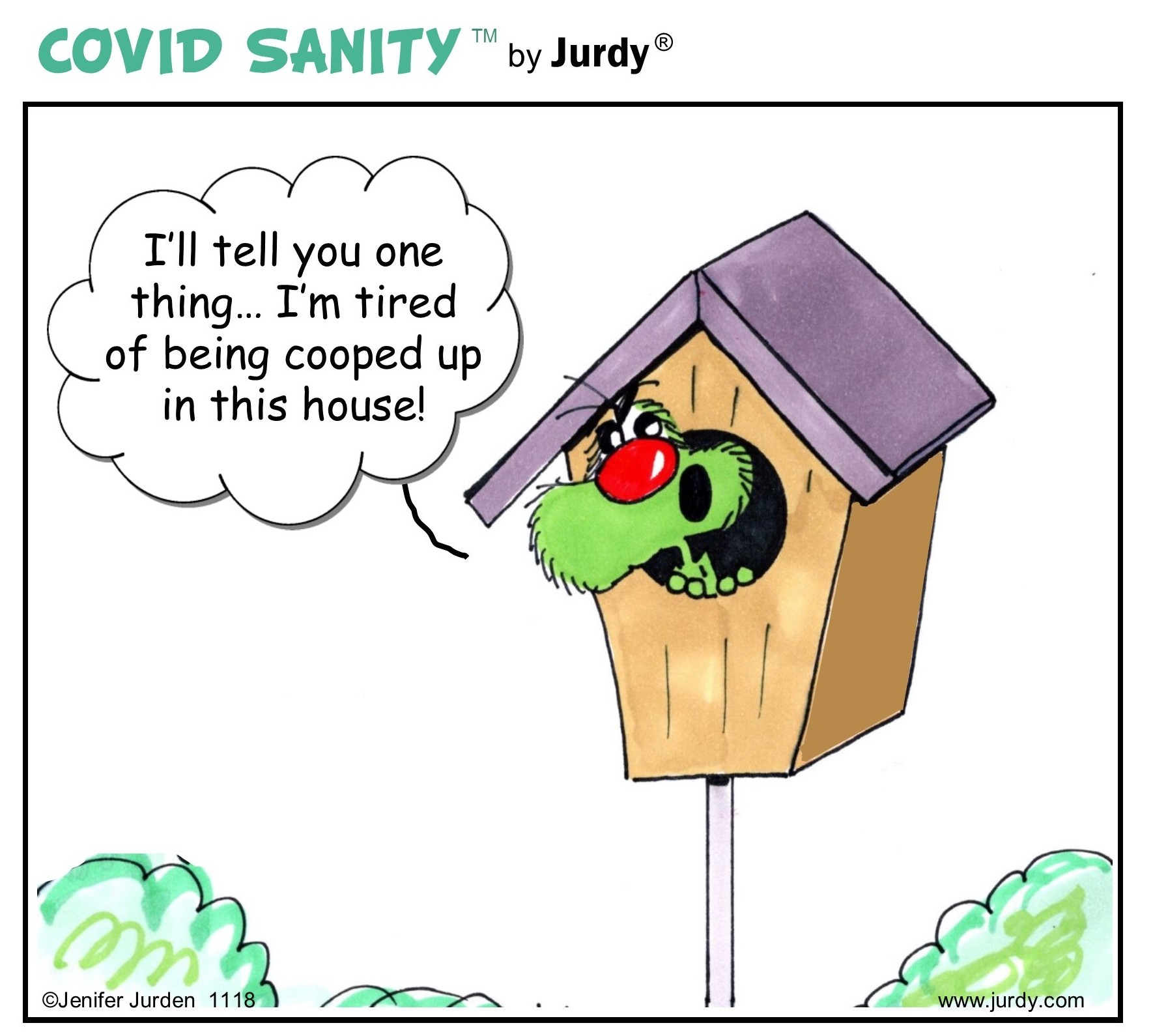 Jenifer Jurden is a Cartoonist from Wilmington who has graciously provided her COVID line of cartoons in the DBA Digest. Jurdy® is her other-worldly "Hero of Happyness" whose cartoons bring levity to humans worldwide.
COVID-19 Resources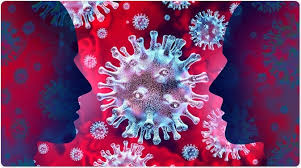 The FDIC, the OCC, the Federal Reserve, and other agencies have created webpages to provide banks and the public with updates on the COVID-19 situation.
Federal Reserve's COVID-19 Page
Treasury Department - Assistance for Small Businesses
ABA Pandemic Response and Business Continuity Resources
26 Richards, Layton & Finger Attorneys
Named to Super Lawyers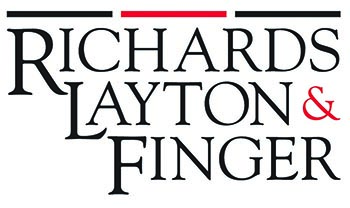 Twenty-six Richards, Layton & Finger attorneys have been recognized by Super Lawyers in its annual rankings of Delaware's leading lawyers. Firm directors Mark Collins and Gregory Williams were named on the Super Lawyers Top 10 list of the best lawyers in the state.


8 Connolly Gallagher Attorneys Selected for Inclusion in the 2020 Delaware Super Lawyers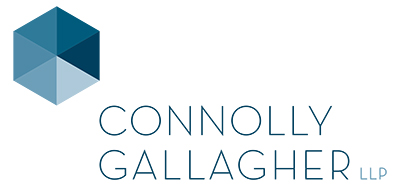 Eight Connolly Gallagher attorneys have been selected for inclusion in the 2020 Delaware Super Lawyers magazine. In addition, attorney Lauren P. DeLuca was recognized as Delaware Rising Star. Connolly Gallagher offers its clients a multidisciplinary approach and is proud to be recognized by Super Lawyers for excellence in four different practice areas.


Eight Morris James Attorneys Named in Delaware Super Lawyers® and Rising Stars Lists



Morris James is pleased to announce that five of its attorneys have been named 2020 Delaware Super Lawyers®, and three additional attorneys have been selected as Delaware Rising Stars. Preeminent lawyers P. Clarkson Collins, Jr, Lewis H. Lazarus and Edward M. McNally have been nominated 14 consecutive years for excellence in Business Litigation. Esteemed lawyer Patricia A. Winston has been nominated 6 consecutive years for excellence in Business Litigation, and veteran lawyer David H. Williams has been nominated 10 times beginning in 2007 for excellence in Employment and Labor.


Cinnaire Appoints Vice President, Asset Management and Executive Vice President, Operations and Corporate Risk Management



Cinnaire has announced the promotion of Ryan Robinson to Executive Vice President, Operations and Corporate Risk Management. Affordable housing industry veteran Mike Witt has joined Cinnaire as Vice President, Asset Management. In these leadership positions, Ryan and Mike will each play a key role in supporting Cinnaire's strategic plan while building on the organization's strong history in the affordable housing and community development industry.