2019 Delaware Trust Conference:
List of Sponsors Growing! Join Them Today!




The prestigious list of Sponsorships and Exhibitors for the 2019 Delaware Trust Conference is growing! This year's conference, the 14th Annual will be held October 22nd and 23rd, at the Chase Center on the Riverfront. Join Platinum Sponsor: Wilmington Trust - Gold Sponsors: Gordon, Fournaris & Mammarella, P.A.; McCollom D'Emilio Smith Uebler LLC; and, Morris, Nichols, Arsht & Tunnell LLP - Bronze Sponsors: Belfint, Lyons & Shuman; Cover & Rossiter, P.A.; Duane Morris LLP; and, Santora CPA Group. And Exhibitors: Reich & Tang; and, Santora CPA Group. Click on the link below to visit the conference webpage and follow the links for Sponsorship Information and the Exhibitor Book.



Summer Lewis celebrates 20 years with Shore United Bank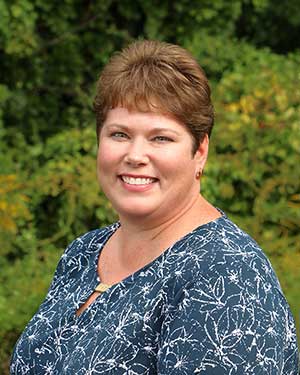 Shore United Bank is proud to recognize Summer Lewis for her twenty years of dedicated service. Summer began her career as a teller in 1999. Currently, she is the Assistant Branch Manager at our Camden, Delaware branch. "Summer's knowledge of banking and her dedication to her team is remarkable. She always has a smile on her face and enjoys making her coworkers and customers laugh," says Robin Deputy, Manager of the Camden branch. Ms. Lewis resides in Felton, DE with her two children, Alex and Selena. She enjoys crafting, helping others and spending time with her children. She is actively involved as a catechist at the St. Bernadette Church in Harrington, DE.



BMT Market Summary: Trade War Opens Up
on the U.S. Southern Front




Emboldened by solid domestic economic growth, the Administration launched a trade war on our southern border in the form of proposed 5% tariffs on exports coming into the United States from Mexico. The proposed tariffs are a retaliatory move focused on the entry of illegal immigrants into the United States. The tariffs are scheduled to take effect on June 10, 2019 and rise by 5% per month through October 2019, resulting in a 25% tariff. According to data from the Commerce Department, the U.S. imported $346.5 billion in goods from Mexico in 2018. The United States is Mexico's largest trading partner. The total value of Mexican goods and services accounted for approximately 13.6% of total U.S. imports in 2018. The most affected products are auto-related, with vehicles accounting for $93 billion of the total dollar volume. Other items include: Electrical machinery ($64 billion); Machinery ($63 billion); Mineral fuels ($16 billion); and, Optical and medical instruments ($15 billion).



The Legal 500 Names Richards, Layton & Finger "the Premier Law Firm for All Things Delaware"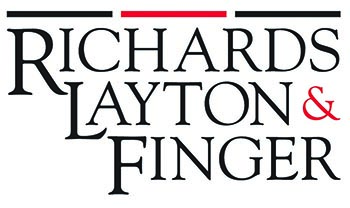 The Legal 500 United States ranks Richards, Layton & Finger as a leading law firm in three categories: M&A litigation, M&A middle-market transactions, and M&A/corporate Delaware counsel. In addition, firm directors Gregory Varallo and Gregory Williams have earned the prestigious Leading Lawyer ranking in M&A litigation; Catherine Dearlove and Srinivas Raju are named Leading Lawyers in the M&A/corporate Delaware counsel category. Blake Rohrbacher is singled out as an up-and-coming Next Generation Lawyer in M&A litigation. The Legal 500 reports that Richards, Layton & Finger has "expertise in all things Delaware law, and adds tremendous value, especially when compared to large New York firms." A partner at a leading national litigation firm told The Legal 500 that Richards Layton is "the premier law firm for all things Delaware. Their knowledge of substantive Delaware law, Delaware practice, and the Delaware judiciary is unparalleled, and they bring instant credibility to any litigant."
Pepper Hamilton Webinar: Mitigating Risk in the Merchant Cash Advance Industry Series - June 13th


Join Pepper Hamilton for their second event discussing the growing merchant cash advance industry. With so many topics to cover, they are expanding our discussion to two panels. Moderated by Pepper partner Scott D. Samlin, this event will feature Pepper attorneys and special guests with experience in the MCA industry, and will be presented live in New York and nationwide via webinar. June 13, 2019 In-Person: 5:00–8:00 PM (ET), 620 Eighth Avenue, New York, NY - Webinar: 5:30–7:00 PM (ET) / 2:30–4:00 PM (PT). Follow the link below for the full agenda and registration details.
| | |
| --- | --- |
| | For more information on DBA programs and events visit www.debankers.com or click on the logo at right to redirect to our website. |


Delaware Bankers Association
8 W. Loockerman Street
Dover, DE 19903