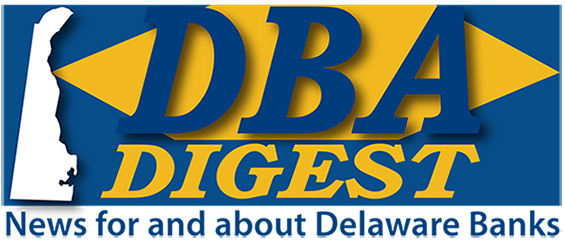 March 15, 2019

David G. Bakerian Scholarship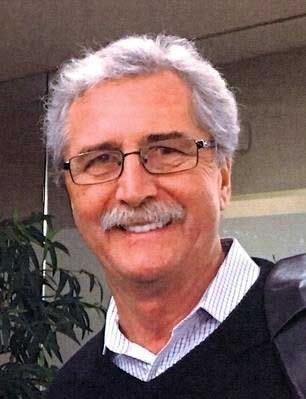 Contributions are still being accepted for the David G. Bakerian Scholarship fund. Previously known as the Keys to Financial Success Scholarship, the award was renamed in honor of past DBA President David G. Bakerian who passed away in October. David was a strong advocate of education throughout his life. The scholarship is open to Delaware students who participate in the Keys to Financial Success elective, and is decided on the basis of an essay on the importance of financial literacy education. The scholarships will be awarded at the DBA's Annual Meeting and Dinner on May 16th. Those interested in contributing, please send checks made payable to: The Delaware Financial Education Alliance. Please indicate "David Bakerian Scholarship" in the notation line. Checks may be mailed to: Delaware Financial Education Alliance, P.O. Box 494, Dover, DE 19903. Attn: Renee Rau


Registration Now Open for the Next
Women Connect Event - May 7th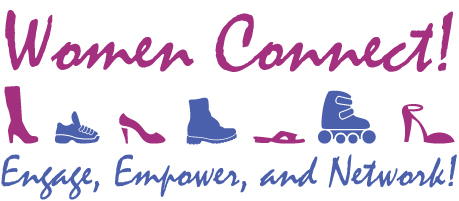 Registration is now open for the next Women Connect event to be held at Deerfield Country Club in Newark on May 7, 2019 from 8:30 AM – 4:00 PM. The conference will focus on personal, community, family, and professional well-being. The program features: a keynote from Mark A. Turner, Executive Chairman, WSFS; panel discussions on leadership and well-being; and financially empowering girls and young women through education, along with a keynote speaker during lunch. The afternoon sessions will feature speed sessions on Financial Fitness, Philanthropy, and Community. Other confirmed speakers include: Bob Eaddy, Bryn Mawr Trust Company of Delaware, Trisha Hall, Connolly Gallagher LLP, Johnnie Gillespie, Empowered Yoga, Carla Lawson, Caesar Rodney High School, Doneene Damon, Richards Layton & Finger, along with Amanda Bullough, Wendy Smith, and Carlos Asarta from the University of Delaware. See the flyer (linked below) for the full agenda and registration form. Sponsorships are also available! Join Silver Sponsors: Bryn Mawr Trust Company of Delaware, Capital One, Charles Schwab Trust Company of Delaware, and Gordon, Fournaris & Mammarella (also found via the link below).



Save the Date! DBA Annual Dinner - May 16th!
Keynote Speaker: Jelena McWilliams, FDIC Chair!
Sponsorships Available!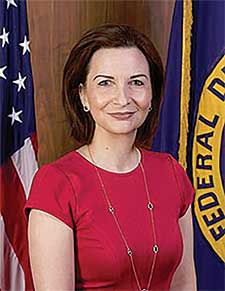 Don't miss the 124th Annual DBA Dinner, May 16th, at the Hotel duPont in Wilmington. We're honored to announce the evening's keynote speaker will be Jelena McWilliams, the 21st Chairman of the FDIC. Sponsorships are now available! Join Platinum Sponsor: Federal Home Loan Bank of Pittsburgh; Gold Sponsor: Young Conaway Stargatt & Taylor, LLP; Silver Sponsors: Connolly Gallagher LLP; Pepper Hamilton LLP; Richards Layton & Finger, P.A.; Bronze Sponsors: Gunnip & Company, CPAs; McCollom D'Emilio Smith & Uebler LLC; Potter Anderson Corroon LLP; Reception Sponsors: CAPCO; Santora CPA Group; Weiner Benefits Group; and Wine at Dinner Sponsor: Belfint, Lyons & Shuman, P.A.


Wilmington Trust Expands Escrow Services with Designation as Qualified Intermediary for 1031 Exchanges





Wilmington Trust, N.A. expanded its suite of escrow services to operate as a qualified intermediary for the facilitation of Section 1031 like-kind exchanges. In an effort to address the growing demand for 1031 like-kind exchanges and to help clients navigate changes made by the tax reform act, Wilmington Trust hired industry professional David Gorenberg to lead product development for the like-kind exchange business. Under Section 1031 of the Internal Revenue Code, individuals or businesses may exchange qualifying property for like-kind replacement property, and defer up to 100 percent of the capital gains and depreciation recapture taxes that would otherwise be owed on the sale of the property. A majority of like-kind exchange transactions require a qualified intermediary to establish accounts to hold the exchange funds until the transaction is complete. The Job Cuts and Tax Act of 2017 made significant changes to what type of assets can be placed in a 1031 like-kind exchange. As of Jan. 1, 2018, the only assets eligible for Section 1031 treatment are business or investment real estate. "Becoming a qualified intermediary expands our role as a full-service solution provider in the like-kind exchange and escrow space," said Jack Beeson, head of Wilmington Trust's Global Capital Markets division. "We are very pleased to have David join our strong escrow services team to grow the 1031 business. Our clients will benefit from his deep expertise with like-kind exchanges."


HSBC Private Banking, Americas Appoints
Head of Delaware Trust Company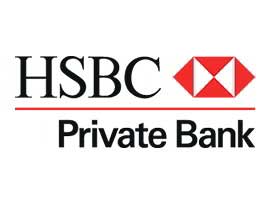 HSBC Private Banking, Americas today announced the appointment of Tom Davidson as Head of HSBC Delaware Trust Company. He will be based in Wilmington, Delaware and report to Heather Flannigan, Regional Head of Private Wealth Solutions for HSBC Private Banking, Americas. In his new role, Davidson will lead the bank's efforts to help ultra-high net-worth clients protect, manage, and distribute their assets through individualized trust solutions. He'll also work closely with HSBC Relationship Managers and Wealth Planners in private banking offices around the country to build out the bank's trust administration platform in Delaware and serve as a Business Development Officer for Delaware trust solutions. Davidson joins HSBC with more than 24 years of experience in the financial services industry. Previously, he was Director of Trust Administration at RBC Trust Company (Delaware) and prior to that, served as Vice President and Senior Fiduciary Advisor for Brown Brothers Harriman Trust Company of Delaware. He holds a Bachelor of Arts from the University of Delaware and a Juris Doctorate from Widener University School of Law. In addition to being a member of the Maryland State Bar Association, Delaware Estate Planning Counsel and the American Bar Association's Real Property, Probate and Trust Section, he is a retired Chief Master Sergeant in the United States Air Force Reserves.


Taylor Bank's Atif Gaddis Appointed to
ABA Emerging Leaders Council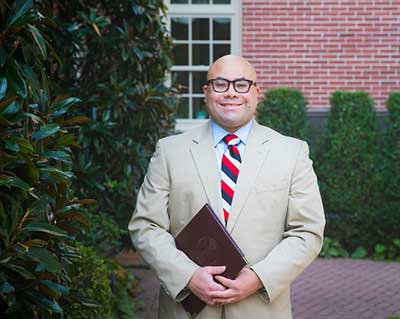 Raymond M. Thompson, President and CEO of Taylor Bank has announced that Atif Gaddis, BSA Officer of Taylor Bank, has been invited to serve on the American Bankers Association's newly formed Emerging Leaders Council. Mr. Gaddis was nominated by the Maryland Bankers Association to serve on this ABA Council, which will have a banker representative from each state. As a member of this ABA Council, Mr. Gaddis will have the opportunity to lend his expertise to continue build upon and expand the ABA's efforts to better engage and connect emerging bank leaders at a national level, and to help develop the tools, resources, and opportunities that will help its members succeed. "We are proud and honored that the Maryland Bankers Association proffered Atif to the American Bankers Association as the Maryland nominee for the Emerging Leaders Council, and we couldn't agree more as to his qualifications. Atif's nomination is an affirmation of Taylor Bank's mission to get our next generation of bankers engaged in our state and national trade associations, and the advocacy efforts that are so important to all of us," stated President Thompson.


New Teach Children to Save Day Book Available in both paperback and Kindle:
The Great Investo and Muscles O'Money!
Banker Training Video Now Available!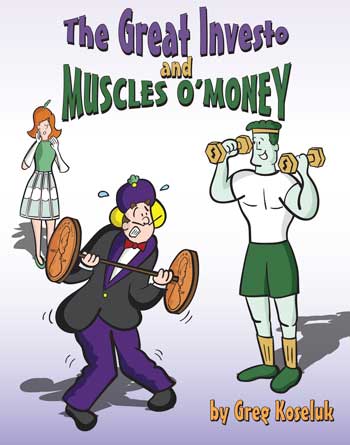 Just in time for 2019 Teach Children to Save Day, the new book in the Great Investo series is now available in both paperback and Kindle formats! The Great Investo, the world's worst money magician and his savvy assistant, Penny, are back in their seventh adventure. Now they're visiting Muscle O'Money's money gym to learn how to get financially fit. "The Great Investo and Muscles O'Money," teaches kids how to get financially fit by setting goals, budgeting, and saving! The book was written and illustrated by Greg Koseluk and was made possible by a grant from Capital One. Visit Amazon.Com to purchase the book (click on the book cover above)!

Attention Banker Volunteers, time is running out to register for 2019 Teach Children to Save Day! Teaching is fun and easy. All materials - book, lesson, instruction video - are provided. 4th and 5th grade classrooms are available statewide for April 8th through April 12th. Sign up via the link below!


State of Delaware Seeks Proposals to Provide Local Branch Banking Services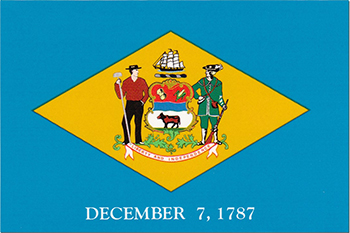 The State of Delaware is seeking proposals from qualified financial institutions to provide local branch banking services. The State intends to select one vendor with multiple branch locations in each county to serve as the primary, but not exclusive, over-the-counter collection bank. The State reserves the right to issue multiple awards to ensure sufficient coverage for the State's local banking needs. Financial institutions interested in submitting a proposal should review additional details and submission instructions on the State's procurement portal.



American Mortgage Conference: April 29th - May 1st at the Pinehurst Resort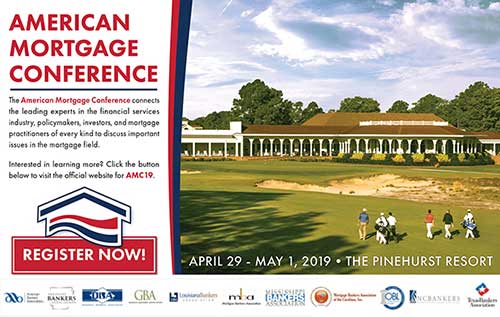 The American Mortgage Conference connect the leading experts in the financial services industry, policymakers, investors, and mortgage practitioners of every kind to discuss important issues in the mortgage field. Click the button below to visit the official website for more information.



GF&M Promotions and Additions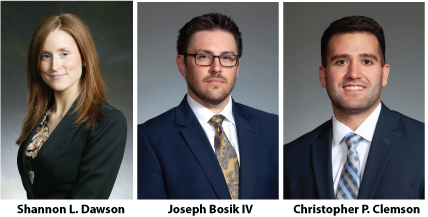 Gordon, Fournaris & Mammarella, P.A. announced that Shannon Dawson and Joseph Bosik IV have been named Directors of the firm. Also, Christopher Clemson has joined the firm as an Associate.
Litigation Attorneys Kirsten A. Zeberkiewicz and Erin E. Larson Join Morris James LLP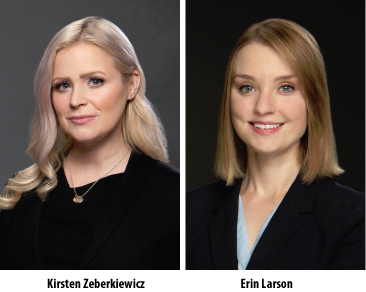 Morris James is pleased to announce Kirsten A. Zeberkiewicz has joined the firm's Corporate and Commercial Litigation group and Erin E. Larson has joined its Intellectual Property Litigation practice. "The addition of these new attorneys reflects Morris James' ongoing commitment to developing and advancing lawyers who have achieved the highest levels of professional accomplishment," said Keith Donovan, Managing Partner of Morris James LLP. Kirsten A. Zeberkiewicz focuses her practice on litigation involving corporations and alternative entities formed under Delaware law. Erin E. Larson focuses her practice on patent litigation and counseling clients in all aspects of practice in the U.S. District Court for the District of Delaware.
Melanie George Smith Announces Launch of
Sustainable World Strategies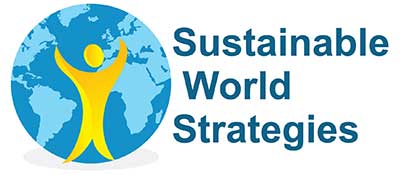 Former Delaware State Representative, Melanie George Smith, has announced the official launch of her company, Sustainable World Strategies (SWS). The new management consulting firm focuses on helping organizations thrive by inspiring and empowering them to embrace social purpose. SWS works with clients to create the systems, processes, and strategies they need to achieve their goals through a commitment to sustainability. In launching Sustainable World Strategies, Smith hopes to inspire and emphasize to others that there doesn't have to be a trade-off between doing well in business and doing good for the world. "We no longer have to choose between making a profit and saving the world," explains Smith. "In fact, saving the world is turning out to be quite profitable. The world has evolved, and one of the most positive steps is the snowballing force of global sustainability." For more information, visit https://sustainableworldstrategies.com/ (linked below).

KAPLAN PARTNERS COMMEMORATES 25TH ANNIVERSARY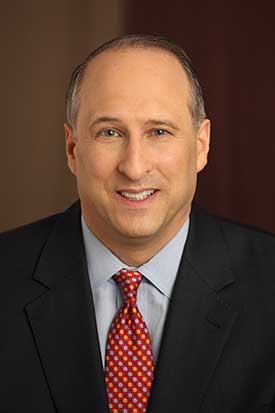 Kaplan Partners, a leading boutique executive search and talent advisory firm, today announced its 25th anniversary serving many of the nation's leading financial institutions. Specializing in executive search, board advisory services and management assessment, Alan J. Kaplan, Kaplan Partners founder and CEO, launched the firm in 1994, employing a holistic approach and proven methodology that finds the best solutions for evolving client leadership needs. Today, he and his team work directly with CEOs, boards, and investors to identify and evaluate leadership potential, leveraging best practices in corporate governance and succession management that ensure clients' continued success in today's demanding market. "We are very proud of what we've accomplished over our first 25 years, and grateful to our clients, colleagues and friends who have enabled this journey," said Kaplan. "Looking ahead, we are committed to setting a new standard for advising CEOs and boards on leadership succession, corporate governance, talent management, and enhancing diversity." Since its beginnings, the firm has served leading regional and community banks, asset management firms, private equity and venture capital funds, FinTech firms, mortgage and insurance companies, credit unions, technology companies, and high growth organizations.

Ballard Spahr Alert - Passive Debt Buyers Beware: Third Circuit Broadens FDCPA Liability Under the 'Principal Purpose' Definition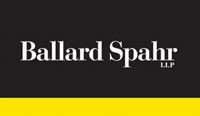 Persons or entities that engage third parties to collect consumer debts they acquired when the debts were in default, known as "passive debt buyers," are "debt collectors" subject to the Fair Debt Collection Practices Act (FDCPA) and "should bear the burden of monitoring the activities of those they enlist to collect debts on their behalf," according to a panel of the U.S. Court of Appeals for the Third Circuit. Barbato vs. Crown Asset Management is the Third Circuit's second recent decision addressing the FDCPA's application to debt buyers, and further chips away at a debt buyer's defenses to FDCPA claims that appeared to remain available following the U.S. Supreme Court's 2017 decision in Henson vs. Santander Consumer USA Inc. Further, these decisions highlight the need for debt buyers to reevaluate their business practices, discuss the implications of these decisions with third parties performing collection work, and establish procedures to monitor the third party's collection efforts.

| | |
| --- | --- |
| | For more information on DBA programs and events visit www.debankers.com or click on the logo at right to redirect to our website. |


Delaware Bankers Association
8 W. Loockerman Street
Dover, DE 19903