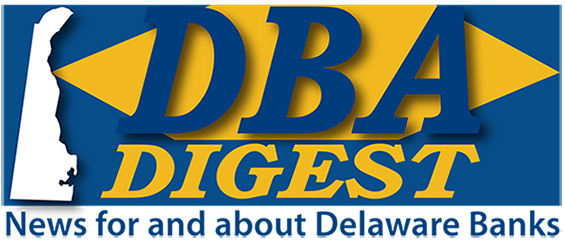 March 1, 2019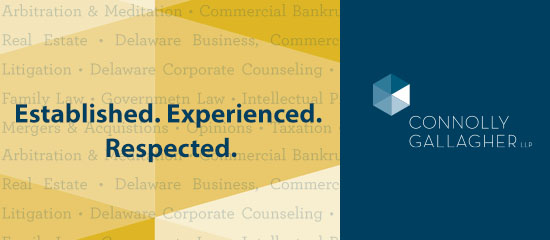 Save the Date! DBA Annual Dinner - May 16th!
Keynote Speaker: Jelena McWilliams, FDIC Chair!
Sponsorships Available!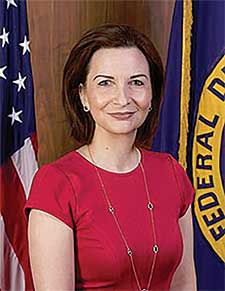 Don't miss the 124th Annual DBA Dinner, May 16th, at the Hotel duPont in Wilmington. We're honored to announce the evening's keynote speaker will be Jelena McWilliams, the 21st Chairman of the FDIC. Sponsorships are now available! Join Platinum Sponsor: Federal Home Loan Bank of Pittsburgh; Gold Sponsor: Young Conaway Stargatt & Taylor, LLP; Silver Sponsors: Connolly Gallagher LLP; Pepper Hamilton LLP; Richards Layton & Finger, P.A.; Bronze Sponsors: Gunnip & Company, CPAs; McCollom D'Emilio Smith & Uebler LLC; Potter Anderson Corroon LLP; Reception Sponsors: CAPCO; Santora CPA Group; Weiner Benefits Group; and Wine at Dinner Sponsor: Belfint, Lyons & Shuman, P.A.


Philadelphia Fed Appoints MidCoast Community Bank's
Eric Hoerner to Community Bank Advisory Council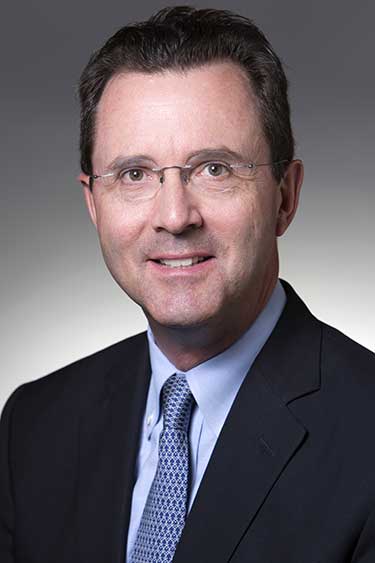 The Federal Reserve Bank of Philadelphia announced the appointments of Eric Hoerner, CEO of MidCoast Community Bancorp, Inc., based in Wilmington, DE, and Brian W. Jones, president/CEO and director of The First National Bank of Elmer in New Jersey, to its Community Depository Institutions Advisory Council. Hoerner and Jones will begin their three-year terms in March 2019. The 12-member council is composed of representatives from commercial banks, thrift institutions, and credit unions. The group convenes twice a year with officials from the Federal Reserve Bank of Philadelphia to share insights about economic and business trends facing community depository institutions in their local markets. After each local meeting, a representative from the Philadelphia council joins counterparts from other Federal Reserve Banks at a meeting hosted by the Board of Governors of the Federal Reserve System in Washington, D.C. Hoerner brings more than 38 years of financial services industry experience as the current CEO of MidCoast Community Bancorp. He serves on the American Bankers Association's Community Bankers Council, the board of directors of the Delaware Bankers Association, and the boards of MidCoast Community Bancorp, Nantahala Bank & Trust Co., Greenleaf Financial Group, and Lancaster Theological Seminary. Hoerner holds a master professional director certification from the American College of Corporate Directors and is a graduate of Bucknell University.


American Bankers Mutual Insurance Ltd. Declares $37,700 Distribution to ABA Member Banks in Delaware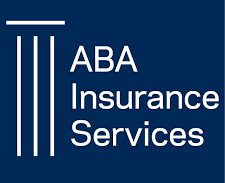 American Bankers Mutual Insurance, Ltd., the reinsurer for the directors and officers, bond and cyber insurance program endorsed by American Bankers Association (ABA) and Delaware Bankers Association, declared a $2 million distribution to be shared by qualified ABA member banks insured through ABA Insurance Services. 5 Delaware banks will share nearly $37,700. This is the 29th consecutive year that the industry's leading professional liability and bond insurance provider has declared distributions to eligible ABA member banks, bringing the total to $86.3 million since the program's inception. Nearly $800,000 of that has been shared with Delaware banks. Banks that purchase their D&O, bond, cyber and related insurance from this program and are current ABA members are eligible to receive a distribution. "ABA works tirelessly to provide the greatest possible value for our member banks," said Rob Nichols, ABA president and CEO. "We are proud that we can continue to offer this stable, reliable and innovative source of insurance to our members that also provides meaningful distributions year after year."


New Teach Children to Save Day Book Now Available:
The Great Investo and Muscles O'Money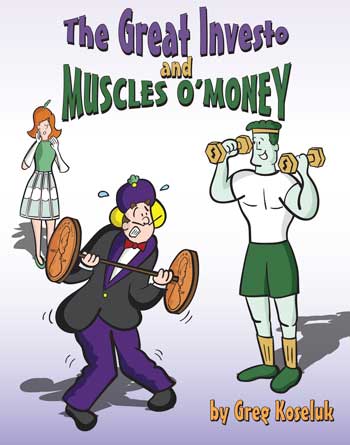 Just in time for 2019 Teach Children to Save Day, the new book in the Great Investo series is now available! The Great Investo, the world's worst money magician and his savvy assistant, Penny, are back in their seventh adventure. Now they're visiting Muscle O'Money's money gym to learn how to get financially fit. "The Great Investo and Muscles O'Money," teaches kids how to get financially fit by setting goals, budgeting, and saving! The book was written and illustrated by Greg Koseluk and was made possible by a grant from Capital One. Visit Amazon.Com to purchase the book (click on the book cover above)!

And Banker Volunteers, there's still plenty of time to registrer for 2019 Teach Children to Save Day! Teaching is fun and easy. All materials - book, lesson, instruction video - are provided. 4th and 5th grade classrooms are available statewide for April 8th through April 12th. Sign up via the link below!


Save the Date for the Next Women Connect Event - May 7th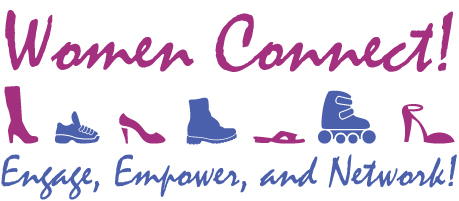 The next Women Connect event will be held at Deerfield Country Club in Newark on May 7, 2019 from 8:30 AM – 4:00 PM. The conference will focus on personal, community, family, and professional well-being. The morning will feature two panel discussions on leadership and financially empowering girls and young women through education, along with a keynote speaker during lunch. The afternoon sessions will feature speed sessions on Financial Fitness, Philanthropy, and Community. Confirmed speakers are Bob Eaddy, Bryn Mawr Trust Company of Delaware, Trisha Hall, Connolly Gallagher LLP, Betsy Kelder, Invest in Girls, Johnnie Gillespie, Empowered Yoga, Carla Lawson, Caesar Rodney High School, Doneene Damon, Richards Layton & Finger, along with Amanda Bullough, Wendy Smith, and Carlos Asarta from the University of Delaware. Additional speakers are still being confirmed. Join Silver Sponsors: Capital One, and Gordon, Fournaris & Mammarella!
Additional Sponsorships Available!



HIGHER EDUCATION TAX BENEFITS: DO YOU QUALIFY? Sallie Mae Educates Families About Often-Overlooked Education Tax Credits and Deductions That Can Help Offset Higher Education Costs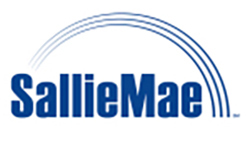 It's tax season and whether you are an undergraduate, graduate student, taking professional degree courses, or a parent, you may be eligible for one or more higher education tax credits and deductions. Sallie Mae, the nation's saving, planning, and paying for college company, has tips to help families understand and take advantage of these sometimes-overlooked benefits. "Higher education tax deductions and credits are an effective way to reduce your college costs," said Martha Holler, senior vice president, Sallie Mae. "The key is to understand what's available, determine eligibility, and take action to ensure no money is left on the table."



Richards, Layton & Finger President Greg Varallo Elected a Fellow of the American College of Trial Lawyers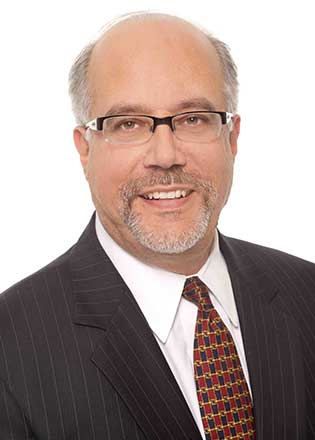 Greg Varallo, president of Richards, Layton & Finger, has been elected as a fellow of the American College of Trial Lawyers. The American College of Trial Lawyers is recognized as the preeminent organization of trial lawyers in North America. Fellowship in the college is by invitation only, offered to exceptional lawyers who have demonstrated the very highest standards of trial advocacy, ethical conduct, integrity, professionalism, and collegiality. An accomplished litigator, Greg focuses his practice on corporate and business litigation, as well as arbitration, corporate governance, and corporate transactions. He has litigated numerous complex business disputes in the Delaware courts, and has appeared on behalf of his clients in state and federal courts throughout the United States. Greg is the author or co-author of numerous articles and treatises, and has taught classes at NYU School of Law, the University of Pennsylvania Law School, and Harvard Law School.
K&L Gates/Forbes Insights Report Finds Digital Transformation, Regulatory Compliance Weigh on Financial Services and Legal Executives


Global law firm K&L Gates LLP, in partnership with Forbes Insights, has released a report examining the impact that technological disruption and a shifting regulatory environment have had on the financial services industry and how executives and legal counsel are responding to rapid change in the marketplace as a result of these and other key trends. The report, Financial Services at the Crossroads of Digital Transformation, is based upon extensive research collected from a survey of 200 U.S.-based financial services and legal executives, and also looks at how organizations plan to address these changes in the near future and how these changes are redefining financial and legal roles.
Ballard Spahr Alert: U.S. Supreme Court to Decide Whether Discovery Rule Applies to FDCPA Claims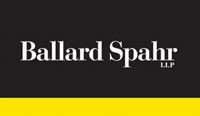 The U.S. Supreme Court has agreed to resolve a circuit court split over whether the one-year statute of limitations (SOL) in the Fair Debt Collection Practices Act (FDCPA) runs from the date of the alleged violation or starts upon a consumer's discovery of the violation. The FDCPA provides that "[a]n action to enforce any liability created by this subchapter may be brought in any appropriate United States District Court…within one year from the date on which the violation occurs." In Rotkiske v. Klemm, the plaintiff alleged that the defendant violated the FDCPA by obtaining a default judgment against him based on service of a complaint at an address the defendant knew or should have known was incorrect.
| | |
| --- | --- |
| | For more information on DBA programs and events visit www.debankers.com or click on the logo at right to redirect to our website. |


Delaware Bankers Association
8 W. Loockerman Street
Dover, DE 19903