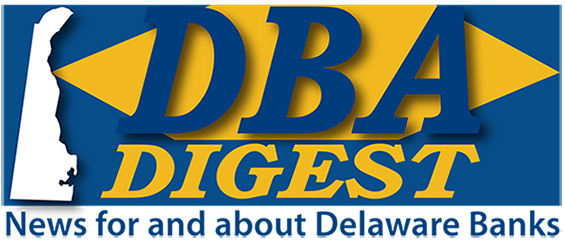 March 22, 2019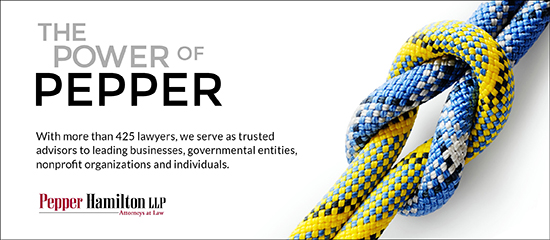 Last Call for Teach Children to Save Day Volunteers!
314 Classrooms Signed-Up!
44 Classrooms Still Need Bankers!
Banker Training Video Now Available!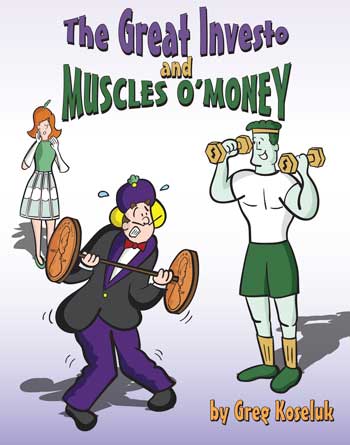 Attention Banker Volunteers, time is running out to register for 2019 Teach Children to Save Day - April 8th through 12th! 314 Classroom are signed up and 44 still need banker volunteers. Three classes are open in New Castle County; 16 in Kent County; and 25 in Sussex County. Teaching is fun and easy. All materials - book, lesson, instruction video - are provided. Sign up via the link below!

This year's lesson is taken from the new book in the Great Investo series is now available in both paperback and Kindle formats! "The Great Investo and Muscles O'Money," teaches kids how to get financially fit by setting goals, budgeting, and saving! The book was written and illustrated by Greg Koseluk and was made possible by a grant from Capital One. Visit Amazon.Com to purchase the book (click on the book cover above)!


Registration Now Open for the Next
Women Connect Event - May 7th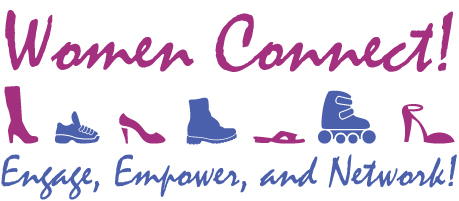 Registration is now open for the next Women Connect event to be held at Deerfield Country Club in Newark on May 7, 2019 from 8:30 AM – 4:00 PM. The conference will focus on personal, community, family, and professional well-being. The program features: keynotes from Mark A. Turner, Executive Chairman, WSFS, and Kathy Jennings, Delaware Attorney General; panel discussions on leadership and well-being; and financially empowering girls and young women through education, along with a keynote speaker during lunch. The afternoon sessions will feature speed sessions on Financial Fitness, Philanthropy, and Community. See the flyer (linked below) for the full agenda and registration form. Sponsorships are also available! Join Silver Sponsors: Bryn Mawr Trust Company of Delaware, Capital One, Charles Schwab Trust Company of Delaware, and Gordon, Fournaris & Mammarella (also found via the link below).



Registration Now Open for DBA Annual Dinner - May 16th!
Keynote Speaker: Jelena McWilliams, FDIC Chair!
Sponsorships Available!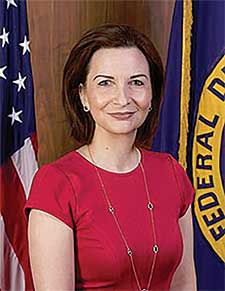 Don't miss the 124th Annual DBA Dinner, May 16th, at the Hotel duPont in Wilmington. We're honored to announce the evening's keynote speaker will be Jelena McWilliams, the 21st Chairman of the FDIC. Sponsorships are now available! Join Platinum Sponsor: Federal Home Loan Bank of Pittsburgh; Gold Sponsor: Young Conaway Stargatt & Taylor, LLP; Silver Sponsors: Connolly Gallagher LLP; Pepper Hamilton LLP; Richards Layton & Finger, P.A.; Bronze Sponsors: Gunnip & Company, CPAs; McCollom D'Emilio Smith & Uebler LLC; Potter Anderson Corroon LLP; Reception Sponsors: CAPCO; Santora CPA Group; Weiner Benefits Group; and Wine at Dinner Sponsor: Belfint, Lyons & Shuman, P.A.
Bank Table Sponsorships are also available; join: Barclays, Bryn Mawr Trust; and, Sallie Mae!


David G. Bakerian Scholarship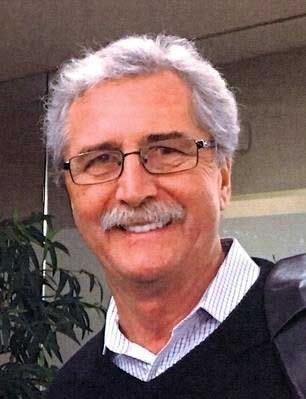 Contributions are still being accepted for the David G. Bakerian Scholarship fund. Previously known as the Keys to Financial Success Scholarship, the award was renamed in honor of past DBA President David G. Bakerian who passed away in October. David was a strong advocate of education throughout his life. The scholarship is open to Delaware students who participate in the Keys to Financial Success elective, and is decided on the basis of an essay on the importance of financial literacy education. The scholarships will be awarded at the DBA's Annual Meeting and Dinner on May 16th. Those interested in contributing, please send checks made payable to: The Delaware Financial Education Alliance. Please indicate "David Bakerian Scholarship" in the notation line. Checks may be mailed to: Delaware Financial Education Alliance, P.O. Box 494, Dover, DE 19903. Attn: Renee Rau


Fulton Financial Corporation Declares Quarterly Cash Dividend and Authorizes New Share Repurchase Program





The Board of Directors of Fulton Financial Corporation has declared a quarterly cash dividend of thirteen cents per share on its common stock, payable on April 15, 2019, to shareholders of record as of April 1, 2019. This is a one cent per share increase from the quarterly cash dividend that was declared on December 18, 2018. The Board also approved a new share repurchase program which authorizes the Corporation to repurchase up to $100 million of Fulton's common stock, or approximately 3.5 percent of Fulton's outstanding shares, based on the closing price of Fulton's common stock and the number of shares outstanding on February 15, 2019. This approval expires on December 31, 2019. This new authorization is in addition to $75 million share repurchase program that the Fulton Financial Corporation Board approved on November 20, 2018. As of March 15, 2019, the Corporation had repurchased $69.5 million of the $75 million, leaving approximately $5.5 million approved for repurchase under that program.


Wilmington Trust Approved for Payment Institution License by Central Bank of France, Opens Paris Office





Wilmington Trust was conditionally approved for a payment institution license by the central bank of France, which will allow the company to expand their institutional service offerings in the country. The company has been providing corporate trust services for more than a century in the United States. Wilmington Trust will act as the facility and security agent for corporate clients in France. The company opened an office in Paris as part of a larger expansion in Europe. Additionally, Wilmington Trust entered into a business partnership with Solutions Fiducie, an asset and trust management firm based in Paris, to provide complementary trust and agency services in France. Wilmington Trust (Paris) SAS received conditional approval for the payment institution license from the "Autorité de contrôle prudentiel et de résolution" (ACPR), a division of the Banque de France, to act as a regulated "établissement de paiement." As is customary, the ACPR's approval is subject to the company completing certain formalities. The company currently offers loan agency services, bond trustee services, and escrow products in France, and plans to expand services in the structured and equipment finance spaces for clients in the market.


SALLIE MAE OFFERS FINANCING OPTIONS TO HELP FUTURE DOCTORS RELOCATE FOR RESIDENCY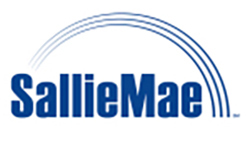 Sallie Mae's Medical Residency and Relocation Loan Can Help Medical, Dental, and Veterinary Students Pay for Costs Not Covered by Federal Student Loans. March 15, 2019 is Match Day, the day when tens of thousands of medical students experience their own form of "March Madness," as they learn where they will spend their residency. For those future doctors who may be relocating for their residency and need assistance paying for it, Sallie Mae offers a Medical Residency and Relocation Loan. Available to students in their final year of medical, dental, podiatry, or veterinary school, Sallie Mae's Medical Residency and Relocation Loan can be used to help pay for travel, moving, board examinations, and other residency-related expenses that may not be covered by federal student loan programs. This loan offers competitive, variable interest rates and a repayment term of up to 20 years. There are no origination fees, disbursement fees, or prepayment penalties.


You're Invited to the 5th Annual Delaware Pathways Conference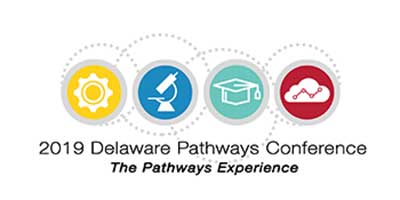 On April 8th, 2019, 8:00 a.m. to 2:00 p.m. employers, educators, school administrators, school counselors, parents and guardians, community-based organizations (CBOs), legislators and policymakers are invited to the Dover Downs Conference Center to learn more about the steps we're collectively taking to prepare all youth for career success. Central to this year's conference is the Pathways Experience, which is an opportunity for participants to interact with teams of students and educators from across the state, who will be ready to answer questions about their work, what Delaware Pathways has meant to them and share their first-hand experiences! Breakfast and lunch will be provided.



American Mortgage Conference: April 29th - May 1st at the Pinehurst Resort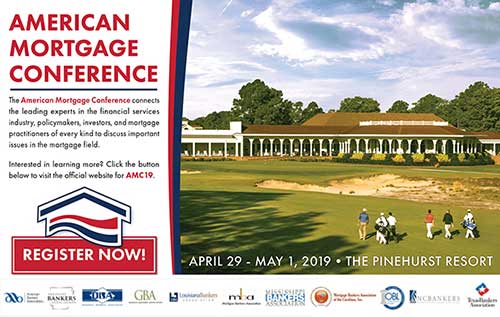 The American Mortgage Conference connect the leading experts in the financial services industry, policymakers, investors, and mortgage practitioners of every kind to discuss important issues in the mortgage field. Click the button below to visit the official website for more information.



2019 Go Red For Women Campaign Addresses Women's Heart Health in DE - Local Attorney Kimberly Hoffman, 2019 Event Chair, and Executive Leadership Team Lead Effort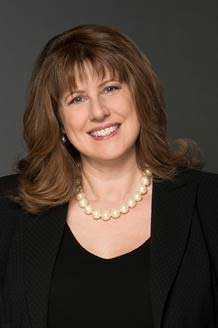 As the American Heart Association's Chair for the 2019 Wilmington Go Red For Women, Kimberly Hoffman, Esq., a partner at the state-wide law firm of Morris James LLP, has been leading a spirited team of volunteers to organize, educate and fundraise to realize the mission of the Go Red for Women movement. By focusing on awareness, research, education, and community programs, Go Red seeks to encourage women in Delaware to take charge of their heart health and combat the No. 1 and No. 5 killers of American women - heart disease and stroke. "I have been inspired by the work of the American Heart Association and Go Red For Women. The 2019 Executive Leadership Team is stellar, and we are on track to make this the most successful year yet," says Hoffman. "The women of Delaware deserve quality healthcare, access to healthy foods and safe streets, which work preventatively to reduce the number of people who suffer from cardiovascular disease. Advances in cardiac and stroke research, along with raised awareness and lifestyle changes, saved my dad and in the last few months - and two colleagues! I look forward to spreading the word to Delaware women and funding more transformative research and legislative changes in the First State."
Pepper Hamilton Webinar: Mitigating Risk In The Merchant Cash Advance Industry - April 18 - 5:30 - 6:30 p.m.


As the merchant cash advance (MCA) industry is trying to achieve wider acceptance as a source of small business financing, there are a number of risks that need to be considered and mitigated. Among these are the securities laws that pertain to this space, which can be confusing and difficult to interpret. Please join us for a discussion on MCAs with a team of Pepper attorneys who will cover the full spectrum of issues — from regulation through litigation. Topics will include: Review of recent MCA court decisions; Securities-related risks; California disclosure rules; MCA contracts (including the use of guarantees and confessions of judgment); Stacking; and, Litigation update. This seminar is being offered as an in-person networking event in Pepper's New York office and nationally as a webinar for attendees outside the New York metro area. Follow the link below for registration information.
Ballard Spahr Alert - SCOTUS: Law Firm Engaged Only in Nonjudicial Foreclosure Proceedings Is Not a Debt Collector Under FDCPA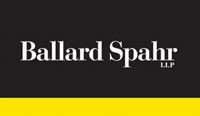 A law firm hired to pursue a nonjudicial foreclosure under Colorado law was not a "debt collector" under the Fair Debt Collection Practices Act (FDCPA), the U.S. Supreme Court ruled unanimously today in Obduskey v. McCarthy & Holthus LLP. The decision, however, expressly leaves open the question of whether the FDCPA applies to judicial foreclosures. The FDCPA defines a "debt collector" as "any person…in any business the principal purpose of which is the collection of any debts, or who regularly collects or attempts to collect, directly or indirectly, debts owed or asserted to be owed or due another." It also provides that "[f]or the purpose of section 1692(f) of this title, [the] term [debt collector] also includes any person…in any business the principal purpose of which is the enforcement of security interests." Section 1692(f) prohibits a "debt collector" from taking nonjudicial action to effect dispossession or disablement of property under specified circumstances.

Davis, Hall-Long Joint Statement Urging Congress to Pass Expansion Of Able Age Adjustment Act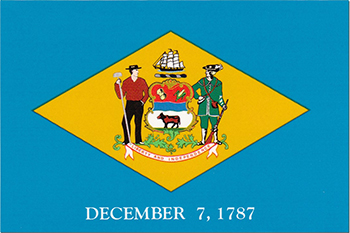 Two of Delaware's statewide elected officials who have also served as healthcare professionals urge support of federal legislation that would expand eligibility for a program that offers financial stability to individuals with disabilities.
"Less than one year ago, Delaware took the positive step of launching an ABLE program, known as DEPENDABLE, which allows individuals with disabilities to create savings plans without jeopardizing other important government benefits. Savings in an ABLE account can be used for medical services not covered by insurance, transportation, housing – things that can drastically improve a person's quality of life. According to the CDC, Delawareans spend $1.2 billion in disability-related healthcare expenditures alone. Financial wellbeing is an important component of overall personal health, and recognizing the economic disadvantages of those who have disabilities helps us to create a more stable path towards wellness. By passing the ABLE Age Adjustment Act (S. 651), the ability to save would expand from individuals who acquired a disability before age 26, to those whose disabilities began before age 46. This would allow the program to help so many more Delaware residents, including service members and veterans. We urge Congress to help ensure our family members, friends, and neighbors can have a financially stable future by expanding eligibility for this important program."

| | |
| --- | --- |
| | For more information on DBA programs and events visit www.debankers.com or click on the logo at right to redirect to our website. |


Delaware Bankers Association
8 W. Loockerman Street
Dover, DE 19903