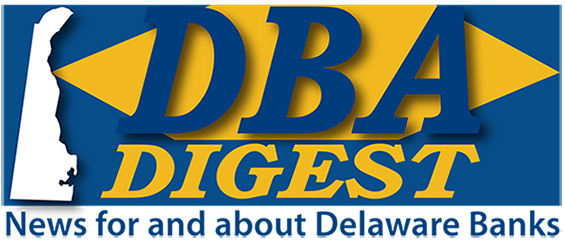 March 30, 2018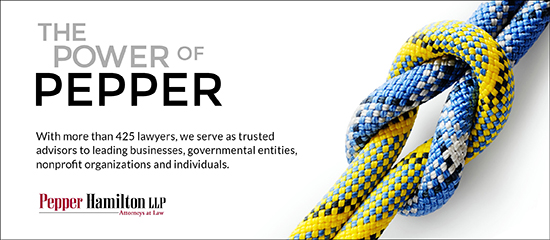 Foundations of Delaware Trusts 2018
Session Two This Wednesday - International Trusts
- Space Still Available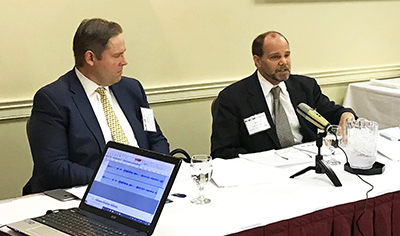 George Kern, Managing Director, Bessemer Trust Company and David Diamond, President, The Northern Trust Company of Delaware address Recognizing Grantor Trust Issues at the first session of Foundations of Delaware Trusts



Space is still available for the remaining sessions of Foundations of Delaware Trusts 2018. The next session, this Wednesday, April 4th is Foundations in International Trusts with David Manni, VP, JPMorgran Trust Company of Delaware and Charles Durante, Partner, Connolly Gallagher LLP. Get the basics on how to work with international clients. And don't miss: Quarterbacking the Trust Relationship (April 11); and, Investment Basics (April 25). Each session will be 9 a.m. to 11 a.m. at the University & Whist Club, 805 N. Broom Street in Wilmington. Pick the topics to suit your staff training needs. Each session will also be available as an audio/slide flashdrive for in-house training. Click on the link below for full course description, instructors, and registration information. Space is limited! Sign up today!


Women Connect! Engage, Empower and Network!
April 19th, 8:00 a.m. - Noon
White Clay Creek Country Club





The Delaware Bankers Association and the Delaware Financial Education Alliance present Women Connect, a morning to Engage, Empower, and Network with your colleagues in the financial services industry. Join us for exciting and inspirational speakers and panels including keynote speaker Avery Blank, and documentary film maker Melissa Davey. The event is from 8 a.m. to noon, April 19th at the beautiful White Clay Creek Country Club, 777 Delaware Park Blvd., Wilmington. Registration is $129 per person, breakfast included. Sponsorships are also available. Join Platinum Sponsor Brown Brothers Harriman, Gold Sponsor Capital One, and Bronze Sponsor Fulton Bank! Click on the link below for more information.


WSFS Chairman, Mark Turner Pens Op-Ed on Dodd-Frank Modification in Philadelphia Inquirer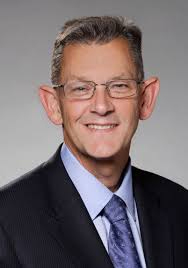 This spring marks the 10th anniversary of what became known as the Great Recession, America's slide into the 2008 financial crisis and the ensuing market crash. For many of us, it was a long, hard, five-year slog until things settled into something of a "new normal," one that has been characterized by slow and uneven economic growth. Now, Congress is considering Senate Bill 2155, a meaningful modification to Dodd-Frank, the 2010 landmark legislation that brought the most significant changes to financial regulation in the United States since the regulatory reform that followed the Great Depression. Broadly, Dodd-Frank requires that banks hold more capital and gives regulators more power to punish lenders. This has forced banks to spend a lot more time and energy on regulatory compliance.
Teach Children to Save Day Updates:
On-Line Training Video Now Available!
Handful of Volunteer Spots Still Remain!
Discount Books Available for Classrooms!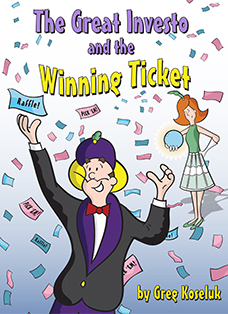 The on-line training video for this year's Teach Children to Save Day lesson is now available. View the video either on the DBA's Teach Children to Save page or on YouTube's Delaware Bankers page. Also, a limited number of spots are still open for banker volunteers to participate in 2018 Teach Children to Save Day. This year's event, the 20th annual, will take place on Tuesday, April 24th, with additional classes taking place throughout the week. Teaching the lesson is fun and easy, and no previous experience is necessary. Banker volunteers can register through the link below. Also, if any volunteers would like to give each child in their class their own copy of this year's book, The Great Investo and the Winning Ticket, the DBA can order discounted copies of the book for only $7.75 per book (that's 35% off the retail price) with free shipping! Discounted copies must be ordered by April 6th. Email Greg Koseluk - greg.koseluk@debankers.com - for more details.


Registration & Sponsorships Now Open for
DBA Annual Dinner May 17th, Hotel du Pont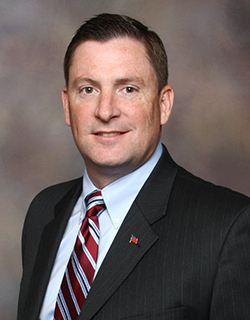 Registration is now open for the 123rd Annual DBA Meeting and Dinner, May 17th at the Hotel du Pont, Wilmington. Join Delaware's top bankers at this annual event at the historic Hotel du Pont with dinner in the elegant Gold Ballroom. Keynote speaker Lt. Col. Robert J. Darling USMC (Ret.), author of 24 Hours Inside the President's Bunker, 9/11/01. As a public speaker on crisis leadership and decision making, Bob has addressed numerous academic, government, and military organizations to include Harvard University's John F. Kennedy School of Government and as a guest lecturer on the subject of Crisis Leadership and Counterterrorism at the FBI National Academy in Quantico, Virginia. Sponsorships are available on numerous levels. Join the prestigious list of sponsors including: The Federal Home Loan Bank of Pittsburgh; Young Conaway Stargatt & Taylor, LLP; Ballard Spahr LLP; Connolly Gallagher LLP; Pepper Hamilton LLP; Richards Layton & Finger, P.A.; Potter Anderson Corroon LLP; Belfint Lyons & Shuman, P.A.; CAPCO; Santora CPA Group; Gunnip & Company CPAs; and, Weiner Benefits Group. Bank table sponsorships are also available: join Bank of America and MidCoast Community Bank! Click on the link below for registration information! Sponsorships also available!


Belfint, Lyons & Shuman Update:
Medicare Update and Scam Alert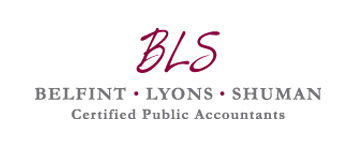 Starting 4/1/18, Medicare will start a yearlong project to replace all current Medicare cards for beneficiaries to convert to alphanumeric ID numbers. Currently the ID number is your social security number. Scammers are opportunistic - First of all, the new Medicare card will come to you in the mail. You don't need to request it or initiate anything. Your card will show up. WHAT'S THE SCAM? Somebody from "MEDICARE" will call to tell you that you are getting a new Medicare card. But until it comes, you will need a temporary card. The fee for the card is between $5-50 dollars. They will want personal information, including a bank account number or credit card number, so they can process your temporary card. THIS IS A SCAM! REMEMBER Medicare will never call you unless asked by you. Medicare facilitates all communications by mail unless you directly ask them to call. This is also true for anyone that says they are "working with Medicare to make sure you receive everything you are entitled to receive."
Young Conaway 2018 Annual Labor and Employment Law Seminar - April 12th

Please join Young Conaway's Labor and Employment attorneys at the Chase Center on the Riverfront in Wilmington, DE on April 12, 2018 for the 2018 Annual Labor and Employment Law Seminar. This all day event will begin at 8:00 AM with a networking breakfast. The sessions will provide both in-house counsel and human resources professionals with the latest developments in labor and employment law.
Pepper Hamilton Alert: Lifting of Longstanding OCC Consent Order May Signal Improved Environment for Bank Partnerships

On February 14, the Office of the Comptroller of the Currency (OCC) terminated a longstanding cease-and-desist order against payday lender ACE Cash Express, Inc. Under the terms of the order, which had been in effect since 2002, ACE Cash was prohibited from "entering into any kind of written or oral agreement to provide any services, including payday lending, to any national bank or its subsidiaries without the prior approval of the OCC." The lifting the order was done without fanfare, and the OCC did not issue a press release or other public statements explaining the reasons for its action. However, we believe it may portend a favorable attitude at the federal level toward "bank model" lending relationships.
Ballard Spahr Alert: Seventh Circuit Denies Arbitration of Accountholder Daughter's TCPA Class Action Claims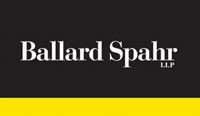 In A.D. vs. Credit One Bank, N.A., the U.S. Court of Appeals for the Seventh Circuit reversed a district court order compelling individual arbitration of a putative class action for Credit One's alleged violations of the Telephone Consumer Protection Act (TCPA). The appellate court concluded that the named plaintiff—the minor daughter of a Credit One cardholder—was not bound by her mother's cardholder agreement, rejecting arguments that the plaintiff was an authorized user or otherwise estopped from avoiding the agreement's arbitration provision. The plaintiff's mother opened a credit card account with Credit One. The mother used her daughter's cellular phone to call Credit One about the account and Credit One, in turn, attached the daughter's cell phone number to her mother's account. According to the plaintiff, Credit One purportedly violated the TCPA by calling her phone in an attempt to collect amounts owed on her mother's account.
| | |
| --- | --- |
| | For more information on DBA programs and events visit www.debankers.com or click on the logo at right to redirect to our website. |


Delaware Bankers Association
8 W. Loockerman Street
Dover, DE 19903