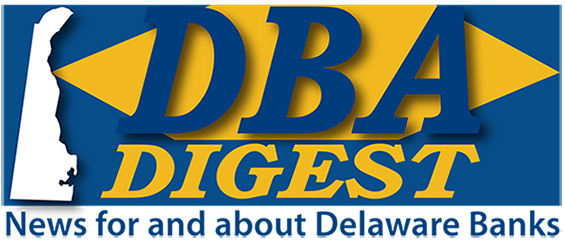 March 8, 2019

Delaware Bankers Visit Washington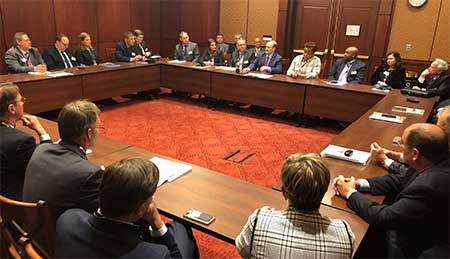 The Delaware Bankers Association conducted their annual DBA Senior Executive Washington Visit, March 6th through the 8th. The 2019 Washington Visit provided members the opportunity to meet with key regulators at the FDIC, the OCC, the Federal Reserve and the CFPB. The group also met with Senator Tom Carper, Senator Chris Coons (pictured above), and Representative Lisa Blunt Rochester. The DBA thanks all their generous sponsors including Platinum Sponsor - The Federal Home Loan Bank of Pittsburgh; Reception Sponsors - Discover Bank; and, Richards Layton & Finger.


Save the Date! DBA Annual Dinner - May 16th!
Keynote Speaker: Jelena McWilliams, FDIC Chair!
Sponsorships Available!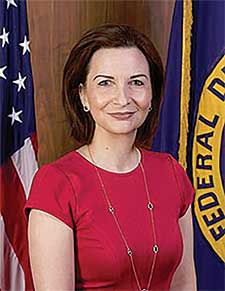 Don't miss the 124th Annual DBA Dinner, May 16th, at the Hotel duPont in Wilmington. We're honored to announce the evening's keynote speaker will be Jelena McWilliams, the 21st Chairman of the FDIC. Sponsorships are now available! Join Platinum Sponsor: Federal Home Loan Bank of Pittsburgh; Gold Sponsor: Young Conaway Stargatt & Taylor, LLP; Silver Sponsors: Connolly Gallagher LLP; Pepper Hamilton LLP; Richards Layton & Finger, P.A.; Bronze Sponsors: Gunnip & Company, CPAs; McCollom D'Emilio Smith & Uebler LLC; Potter Anderson Corroon LLP; Reception Sponsors: CAPCO; Santora CPA Group; Weiner Benefits Group; and Wine at Dinner Sponsor: Belfint, Lyons & Shuman, P.A.


Wilmington Trust Recognized as 'Global Corporate Trust Services Provider of the Year' by Infrastructure Investor Magazine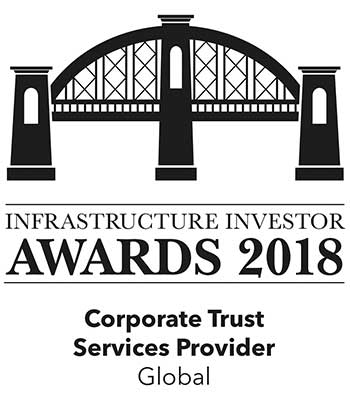 Wilmington Trust, N.A. was recognized as the "Global Corporate Trust Services Provider of the Year" by Infrastructure Investor, a leading industry magazine that covers financing for infrastructure projects around the world. In 2018, Wilmington Trust's Project Finance team worked on nearly 70 deals, ranging in size from $20 million to $1.5 billion, spanning many sectors of the project finance space including conventional power, renewables (wind, solar, hydro), midstream oil and gas, infrastructure, and telecom (data center and cell towers). "Being recognized by our industry peers is a testament to our quality service and growth within the project finance space," said Will Marder, Project Finance Product Leader for Wilmington Trust's Global Capital Markets division. "While we have a long history of providing trust and agency services for project finance transactions, our team experienced significant growth in 2018, driven by a renewed focus on emerging client segments and our continuing commitment to the marketplace and serving our clients." The award was announced in Infrastructure Investor's March issue, along with awards in 40 other categories across the project finance industry, and spanning the Americas, Europe, MENA, and Asia-Pacific regions. Winners were selected via an online poll of industry participants conducted during December 2018 and January 2019.


WSFS Financial Corporation Completes Acquisition of Beneficial Bancorp, Inc.





WSFS Financial Corporation, the parent company of WSFS Bank, has completed the acquisition of Beneficial Bancorp, Inc. and its primary subsidiary, Beneficial Bank, and is now operating as one Company. With the acquisition finalized, WSFS has approximately $13 billion in assets and is the largest, premier, locally-headquartered bank in the Greater Delaware Valley. "We are strengthening our Bank by bringing together the talents of Beneficial and WSFS Associates, and our Customers and communities will benefit from their combined knowledge, expertise and commitment to serve," said Rodger Levenson, WSFS' President and Chief Executive Officer. "As we grow in a top 10 market in a very healthy way, we remain dedicated to serving together our Customers, neighbors, and community partners of the Greater Delaware Valley." Beneficial Customer relationships will continue business as usual until the banks' systems are integrated and Beneficial banking offices are rebranded as WSFS Bank, which is anticipated to occur in late August 2019. Both banks' Customers, however, have immediate and free access to the combined WSFS and Beneficial ATM network of nearly 500 ATMs, the largest in the Greater Delaware Valley.


New Teach Children to Save Day Book Available in both paperback and Kindle:
The Great Investo and Muscles O'Money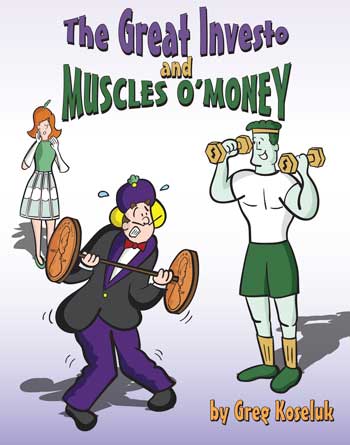 Just in time for 2019 Teach Children to Save Day, the new book in the Great Investo series is now available in both paperback and Kindle formats! The Great Investo, the world's worst money magician and his savvy assistant, Penny, are back in their seventh adventure. Now they're visiting Muscle O'Money's money gym to learn how to get financially fit. "The Great Investo and Muscles O'Money," teaches kids how to get financially fit by setting goals, budgeting, and saving! The book was written and illustrated by Greg Koseluk and was made possible by a grant from Capital One. Visit Amazon.Com to purchase the book (click on the book cover above)!

And Banker Volunteers, time is running out to register for 2019 Teach Children to Save Day! Teaching is fun and easy. All materials - book, lesson, instruction video - are provided. 4th and 5th grade classrooms are available statewide for April 8th through April 12th. Sign up via the link below!


Save the Date for the Next Women Connect Event - May 7th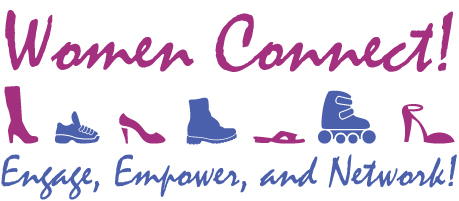 The next Women Connect event will be held at Deerfield Country Club in Newark on May 7, 2019 from 8:30 AM – 4:00 PM. The conference will focus on personal, community, family, and professional well-being. The morning will feature two panel discussions on leadership and financially empowering girls and young women through education, along with a keynote speaker during lunch. The afternoon sessions will feature speed sessions on Financial Fitness, Philanthropy, and Community. Confirmed speakers are Bob Eaddy, Bryn Mawr Trust Company of Delaware, Trisha Hall, Connolly Gallagher LLP, Betsy Kelder, Invest in Girls, Johnnie Gillespie, Empowered Yoga, Carla Lawson, Caesar Rodney High School, Doneene Damon, Richards Layton & Finger, along with Amanda Bullough, Wendy Smith, and Carlos Asarta from the University of Delaware. Additional speakers are still being confirmed. Join Silver Sponsors: Capital One, and Gordon, Fournaris & Mammarella!
Additional Sponsorships Available!



American Mortgage Conference: April 29th - May 1st at the Pinehurst Resort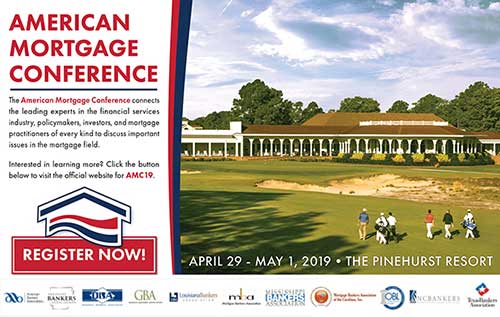 The American Mortgage Conference connect the leading experts in the financial services industry, policymakers, investors, and mortgage practitioners of every kind to discuss important issues in the mortgage field. Click the button below to visit the official website for more information.



Connolly Gallagher Relocates Wilmington Office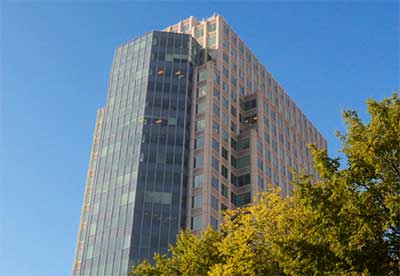 Connolly Gallagher LLP relocated its Wilmington office to 1201 North Market Street March 1st. According to managing partner Arthur G. ("Chip") Connolly, III "1201 North Market Street is Class A building that is well-located and has advanced technology initiatives to better serve our clients and staff." Working with McConnell Johnson Real Estate, a premier Delaware real estate development and management company, the new 15,000 square foot space includes enhanced staff facilities, a lobby conference center and sophisticated video conferencing capabilities. "It's been a pleasure working with the Connolly Gallagher and we are honored to have them join the other valued tenants at 1201 North Market Street," said Paul McConnell. 1201 North Market Street, was recently in the news as being one of the first buildings in Delaware to earn a prestigious digital connectivity certificate. This is an international standard for cutting-edge internet connectivity in office buildings.
Morris Nichols Partner Todd Flubacher Named to Trusts & Estates Editorial Board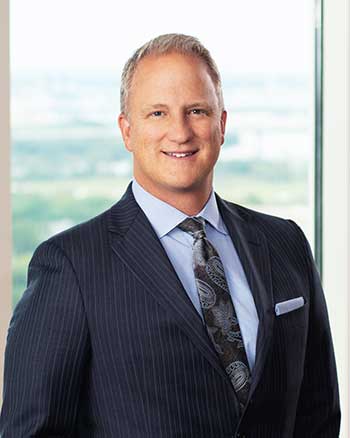 Beginning March 1, 2019, Todd Flubacher will serve on the Editorial Board of Trusts & Estates. This peer-review journal and website provides content relevant to wealth management professionals serving the needs of high-net-worth clients, family business owners, family offices, charitably inclined donors and non-profit corporations.
Time to Grow in Asia? Lunch & Learn -
Newark, DE, Monday, March 18, 2019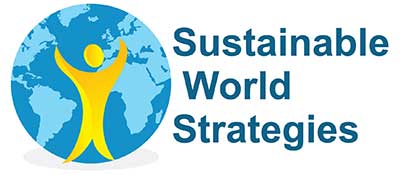 Join the World Trade Center Delaware, Sustainable World Strategies, Allegro, and the US Commerical Service for "Time to Grow in Asia?" a Lunch and Learn, Monday, March 18th, 11:30 a.m. to 1:30 p.m. at the Delaware Technology Park, 1 Innovation Way, Newark, DE. Guest Speakers are Rajeev Karpe, Founder of Allegro, and Tony Pu, International Trade Specialist, U.S. Commercial Service. One-on-one consultations are available 2:00 p.m.to 3:00 p.m. For a consultation contact Melanie George Smith at melanie@sustainableworldstrategies.com. This is a free event, but registration is required.
| | |
| --- | --- |
| | For more information on DBA programs and events visit www.debankers.com or click on the logo at right to redirect to our website. |


Delaware Bankers Association
8 W. Loockerman Street
Dover, DE 19903