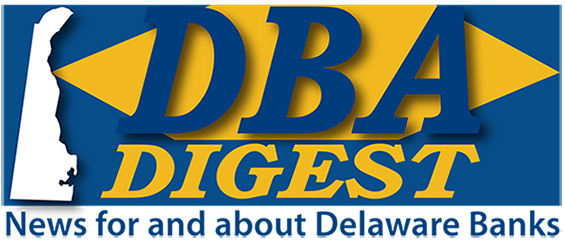 March 9, 2018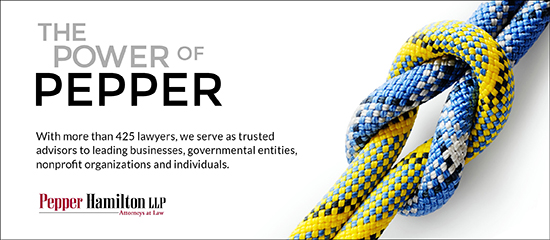 Regulatory Reform Vote: Contact Senators Carper and Coons!


For the first time since the Dodd-Frank Act was enacted, the Senate is on the verge of passing S. 2155, the Economic Growth, Regulatory Relief and Consumer Protection Act, a bill that provides regulatory reform for banks. This is a welcome effort that was made possible by bankers' persistent outreach to lawmakers on behalf of their customers. Now, bankers must make a push to see this legislation cross the finish line.
Although Senators Carper and Coons have announced their support for this bipartisan legislation, please contact them to let them know you are behind this legislation.


Foundations of Delaware Trusts 2018
Four All New Sessions!
March 28, April 4, April 11, April 25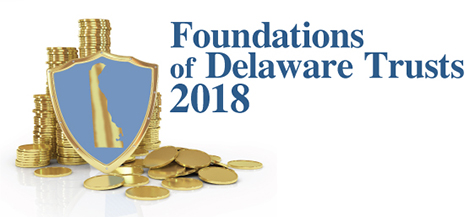 We proudly present four all new sessions of Foundations of Delaware Trust. The sessions include: Recognizing Grantor Trust Issues (March 28); Foundations in International Trusts (April 4); Quarterbacking the Trust Relationship (April 11); and, Investment Basics (April 25). Each session will be 9 a.m. to 11 a.m. at the University & Whist Club, 805 N. Broom Street in Wilmington. Attend all four sessions and save, or pick the topics to suit your staff training needs. Each session will also be available as an audio/slide flashdrive for in-house training. Click on the link below for full course description, instructors, and registration information. Space is limitied! Sign up today!


2018 Teach Children to Save Day!
"The Great Investo and the Winning Ticket" Now Available!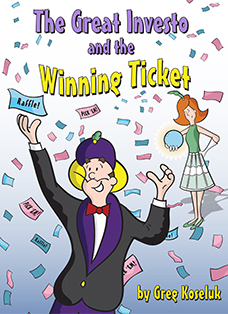 The new adventure featuring The Great Investo and Penny is now available. The Great Investo and the Winning Ticket teaches children the importance of saving to reach goals. This book was created specially for this year's Teach Children to Save Day event, and was made possible by a grant from Capital One. And registration is still open for Banker Volunteers to teach at 2018 Teach Children to Save Day! Teaching is fun and easy. All materials - book, lesson, instruction video - are provided. 4th and 5th grade classrooms are available statewide for April 23rd through April 27th. So sign up today!


Women Connect! Engage, Empower and Network!
April 19th, 8:00 a.m. - Noon
White Clay Creek Country Club





The Delaware Bankers Association and the Delaware Financial Education Alliance present Women Connect, a morning to Engage, Empower, and Network with your colleagues in the financial services industry. Join us for exciting and inspirational speakers and panels including keynote speaker Avery Blank, and documentary film maker Melissa Davey. The event is from 8 a.m. to noon, April 19th at the beautiful White Clay Creek Country Club, 777 Delaware Park Blvd., Wilmington. Registration is $129 per person, breakfast included. Sponsorships are also available. Join Platinum Sponsor Brown Brothers Harriman, and Bronze Sponsor Fulton Bank! Click on the link below for more information.


FS-ISAC Releases Updated All-Hazards
Crisis Response Coordination Playbook



The Playbook is the financial sector's guide to escalate, coordinate and communicate information and actions pertaining to significant disruptive cyber and physical events. Updates to the Playbook include:New roles of the Financial Systemic Analysis and Resilience Center and Sheltered Harbor; Lessons learned from numerous exercises and actual incidences including the three major hurricanes in 2017 and the roles of FDIC and Federal Reserve in responding to hurricanes; Input from other critical infrastructure sectors and U.S. Government stakeholders (e.g., Treasury, Federal Reserve/Payment Risk Committee); New U.S. Government crisis response policies, including (e.g., Presidential Policy Directive 41, National Cyber Incident Response Plan and the Cybersecurity Enhanced Coordination Procedures; and more. Download the Playbook at the link below (ABA Login Required).


FHLB of Pittsburgh's Washington Policy Update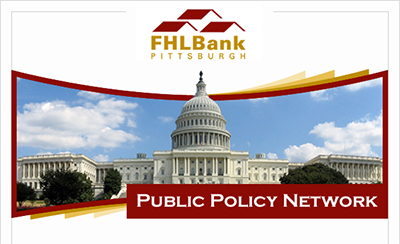 The year 2018 is a remarkable time in Washington. No one, and that means not a single person, knows what the president will say in any given 24-hour period. Congressional leaders are learning how to operate in this new environment. House Speaker Paul Ryan (R-Wis.) and Senate Majority Leader Mitch McConnell (R-Ky.) demonstrated this skill when passing a government budget on Feb. 9. This bill flies in the face of the recently released administration FY 2019 budget, raises the debt ceiling through March, 2019, and provides hundreds of billions of dollars of additional defense and non-defense spending over two years. This ended up being a bipartisan effort with the White House in a supportive, not leading, role.


DBA Strengthening Communities Meeting - March 13th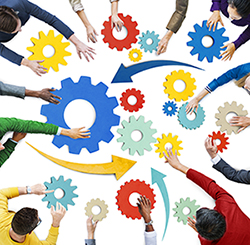 CRA Professionals, please join us for the next meeting of the DBA Strengthening Communities meeting, March 13th, at the offices of WSFS, 500 Delaware Avenue in Wilmington. Topics to be discussed include: LISC - Local Initiatives Support Corporation; CRA Modernization Update; Community Development Loans and Investment for Infrastructure; Information Sharing; and a Roundtable Discussion. Join us at 9:00 for a light breakfast and networking before the 9:30 to 11:00 a.m. meeting.
Reserve your space today by emailing Greg Koseluk: greg.koseluk@debankers.com.

Ballard Spahr Alert: Supreme Court Scales Back Safe Harbor Protection for Some Pre-Bankruptcy Fraudulent Transfers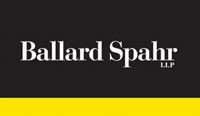 Title 11 of the U.S. Bankruptcy Code contains provisions that allow some pre-bankruptcy transfers to be avoided, or "unwound," by a debtor in possession, trustee, or other party granted standing to do so. Among the types of transfers that may be avoided are fraudulent transfers, which arise when a bankrupt debtor previously transferred assets to another party while insolvent and for less than reasonably equivalent value. But the Bankruptcy Code also limits the scope of these avoidance powers. One limitation is 11 U.S.C. § 546(e), which contains a "safe harbor" that provides that "the trustee may not avoid a transfer that is a … settlement payment … made by or to (or for the benefit of) a … financial institution … or that ... is a transfer made by or to (or for the benefit of) a … financial institution … in connection with a securities contract." 11 U.S.C. § 546(e).
SALLIE MAE INTRODUCES NEW, FLEXIBLE GRADUATE SCHOOL LOANS FOR MEDICAL AND DENTAL PROGRAMS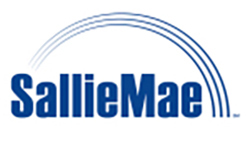 Sallie Mae, the nation's saving, planning, and paying for college company, today announced new, competitively-priced, graduate student loans for medical and dental professions. Both loans offer fixed and variable rates with no origination fees or pre-payment penalties, plus multiple payment options and enhanced repayment flexibility to cover 100 percent of the school-certified cost of attendance. The Sallie Mae Medical School Loan is available to graduate students pursing a degree in allopathic, general, osteopathic, podiatric, radiology, sports, and veterinary medicine at degree-granting institutions. The Sallie Mae Medical School Loan offers fixed interest rates ranging from 5.74 percent to 8.36 percent annual percentage rate and variable interest rates ranging from 3.62 percent to 8.36 percent APR. In addition, the Sallie Mae Medical School Loan offers a 20-year repayment term with enhanced flexibility: students receive a 36-month grace period after graduation — the federal Grad PLUS program only offers 6 months — and an additional 48 months of deferment during residency or fellowship, which is not available through the federal program. Sallie Mae's Graduated Repayment Period also provides greater budget flexibility by allowing students to make 12 interest-only payments before transitioning into full principal and interest payments.
| | |
| --- | --- |
| | For more information on DBA programs and events visit www.debankers.com or click on the logo at right to redirect to our website. |


Delaware Bankers Association
8 W. Loockerman Street
Dover, DE 19903