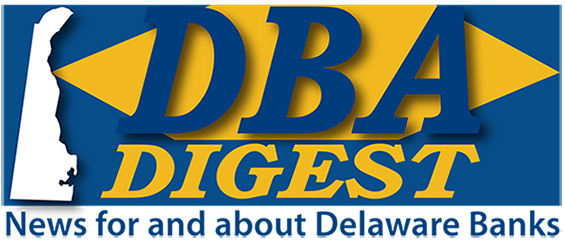 March 6, 2020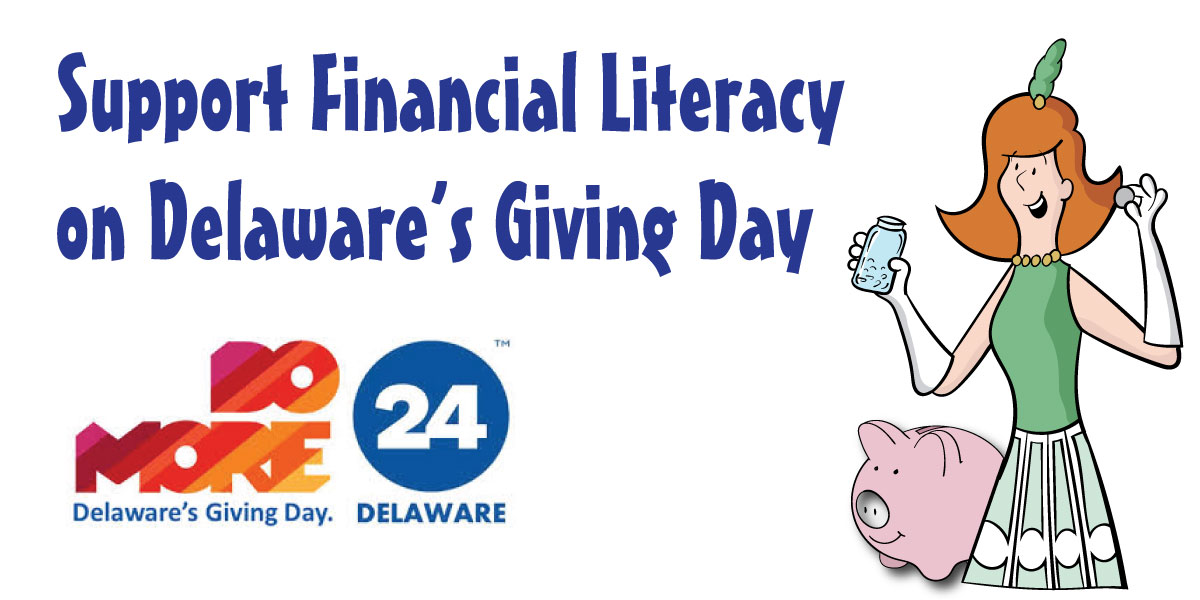 Support the Delaware Financial Education Alliance TODAY during "Do More 24 Delaware" - 24 Hours of Giving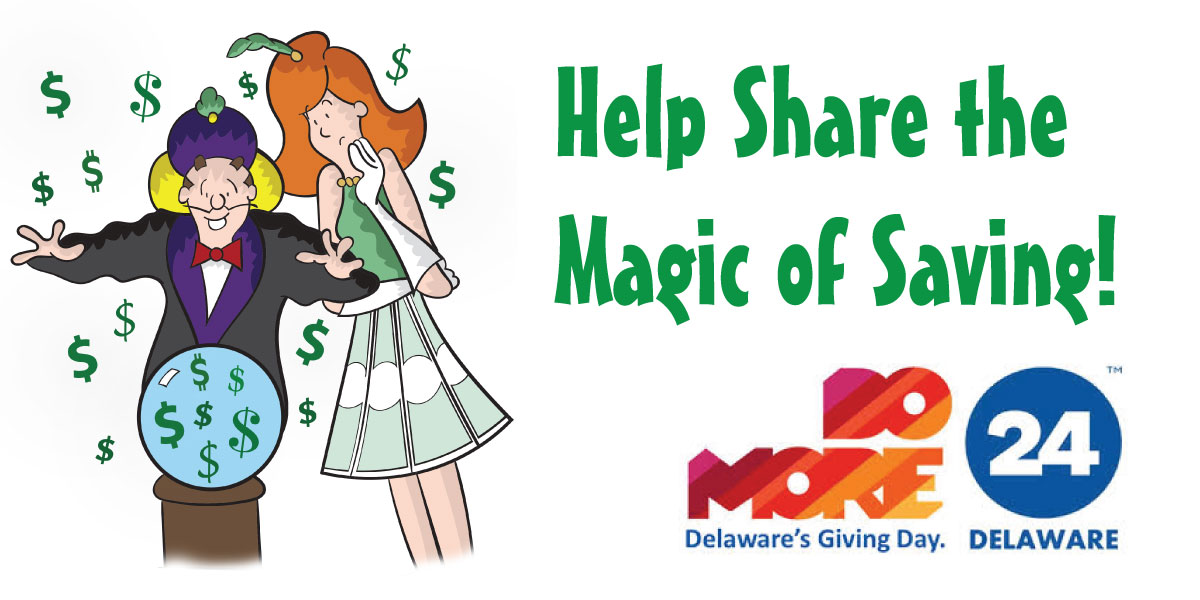 You can support the Delaware Financial Education Alliance and Teach Children to Save Day TODAY during "Do More 24 Delaware." Founded by United Way of Delaware in 2016, Do More 24 Delaware is a one-day event during which nonprofits across the state participate in an around-the-clock friendly competition to raise incremental funds that go directly to participating agencies. Click on the link below and visit the DFEA's "Do More 24" page that supports Teach Children to Save Day. Then click on the "Remind Me to Donate" tab. You'll be sent a reminder on March 5th during the actual fundraiser. Your donation will help support this year's Teach Children to Save Day effort that will bring a lesson on the importance of saving to thousands of Delaware elementary school students. Thank you for helping to share the magic of saving!
Foundations of Delaware Trusts 2020, March 16th
Special Asset: Practical Considerations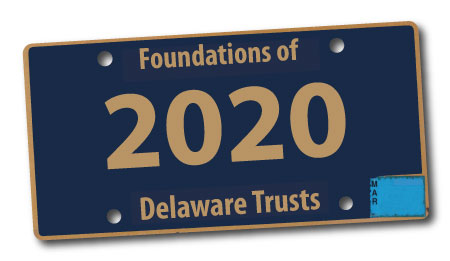 Attention Wealth Management Professionals! The first Foundations of Delaware Trusts course for 2020 is Monday, March 16th, 9:00 a.m. to 11 a.m. at the University & Whist Club, Wilmington. The first course offered is Special Assets: Practical Considerations - A discussion about the practical implications, considerations of Corporate Trustees, and suggested best practices regarding Special Assets held in trusts. We will discuss the risks associated with these asset types in both directed and managed frameworks, as well as, other regulatory and legal considerations to be cognizant of. The session will be taught by Francis J. Hazeldine, Managing Director, Charles Schwab Trust Company of Delaware; and, Isabel A. Pryor, President, Key National Trust Company of Delaware. The course is perfect for new, as well as more experienced trust professionals looking to sharpen their skills! The session will also be available on an audio/slide flashdrive for in-house training. Sign up today! Space is limited! Click on the link below for registration information.
2020 Teach Children to Save Day Volunteer Registration NOW OPEN! Sign Up Today!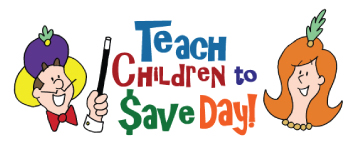 Attention Banker Volunteers! Registration for 2020 Teach Children to Save Day is now open! Teaching is fun and easy. All materials - book, lesson, instruction video - are provided. 3rd and 4th grade classrooms are available statewide for April 27th through May 1st. You can choose from among a variety of locations a school most convenient for you. This year's lesson is on the magic of compound interest and is taken from the new book: "The Great Investo and the Astounding, Abounding, Compounding Machine."

Make a difference! Research has shown that when people are taught the basics of money management as children, they are more likely to be fiscally fit as adults. You will be providing valuable financial lessons that most children will not receive at any other time.
Women Connect - May 7th -
The Waterfall, Claymont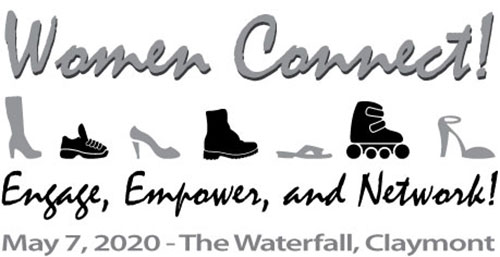 Join us May 7th for the next exciting Women Connect event at The Waterfall in Claymont. Topics and Speakers include: "How to Negotiate Your Salary," with Cathleen Hitchens, SVP of Human Resources, Flagship Credit Acceptance; "Building Your Brand," with Laura Meyer, CEO & Founder, Joy Brand Creative; and "Invisible to Influential" with Danielle Turcola. There will also be breakout sessions with each of the speakers. Don't miss this opportunity to Engage, Empower, and Network! Click on the link below to see the full agenda, registration form, and sponsorship information. Sponsorships are also available. Join Platinum Sponsor, Capital One.
Northern Trust Investment Strategy Commentary -Coronavirus Update: Investors Awaiting Policy Response



Global equity markets and Treasury yields fell materially last week as money rushed into safe-haven assets. This move reflected concerns over the spread of the Coronavirus (COVID-19) into developed markets and the expected impact on the global economic expansion. Financial market volatility will remain heightened as investors assess the efficacy of policy responses across healthcare, monetary and fiscal channels.

Delaware Banks Receive $48,000 in Distributions from American Bankers Mutual Insurance, Ltd.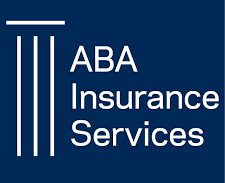 American Bankers Mutual Insurance, Ltd., the reinsurer for the directors and officers (D&O), bond and cyber insurance program endorsed by American Bankers Association (ABA) and Delaware Bankers Association (DBA), declared a $2.5 million distribution to be shared by qualified ABA member banks insured through ABA Insurance Services, a member of Great American Insurance Group. This is the 30th consecutive year that the industry's leading professional liability and bond insurance provider has declared distributions to eligible ABA member banks, bringing the total to $88.8 million since the program's inception. Nearly $844,000 of that has been shared with Delaware banks. Banks that purchase their D&O, bond, cyber and related insurance from this program and are current ABA members are eligible to receive a distribution. "This program is a fantastic opportunity for banks to maximize the value of their ABA membership," said Rob Nichols, ABA president and CEO. "Not only does it offer a stable, reliable source of insurance but it provides meaningful distributions year after year."

Cinnaire Awarded $7 Million in Capital Magnet Fund Grants from the U.S. Department of Treasury's CDFI Fund



Cinnaire has been awarded a $7 million Capital Magnet Fund grant from the U.S. Department of Treasury's CDFI Fund. The grant was announced as part of $130.9 million awarded to 38 nonprofit housing organizations and CDFIs for the development of affordable housing and community facilities in low-income communities. Cinnaire received the second largest award in the country. The capital will be used to provide predevelopment, acquisition and bridge financing for high impact affordable housing developments. "At a time when one in four households in many of our markets struggle to pay rent, preserving affordable housing assets is more important than ever," said Katey Forth, Cinnaire Lending President. "Many projects face challenges obtaining traditional financing and require innovative funding solutions. The Capital Magnet Fund awards provide financing CDFIs can use to support high-impact projects in distressed communities."


Morris James Defends the Highest Volume of Patent Accusations in 2019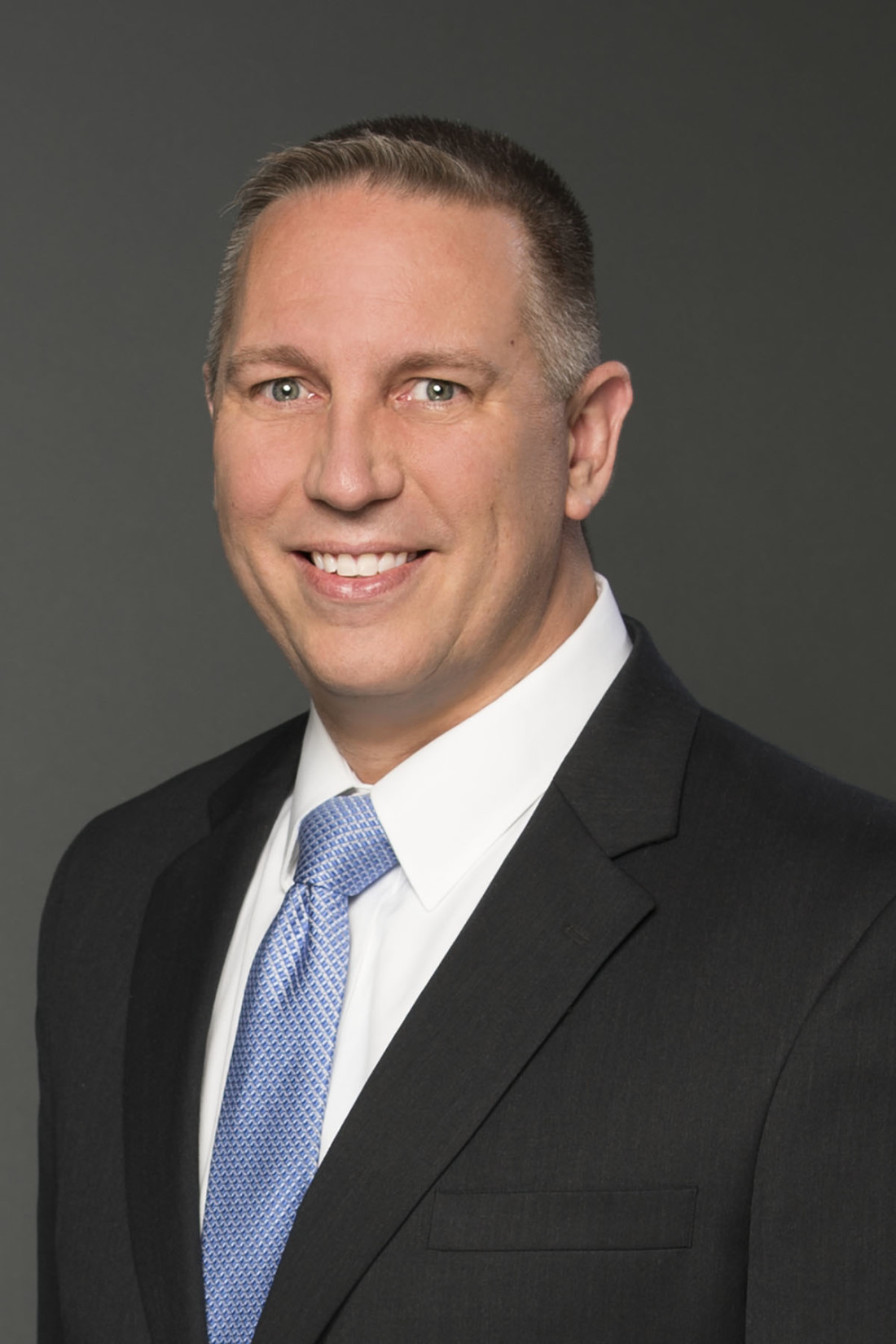 The Morris James Intellectual Property (IP) practice was ranked number 1 nationally in the Docket Navigator's Year in Review 2019 report. This report tracks patent litigation trends and provides insights obtained from quantitative data about district court cases. In addition to the firm's ranking, Ken Dorsney, Chair of firm's IP practice, was named "Top Attorney for Patent Challengers" in 2019. Ken and his team defended the highest volume of patent accusations in the US District Courts last year. Docket Navigator is a patent litigation intelligence platform that tracks over 15,000 judges, lawyers and legal professionals. It has recently expanded to cover trademark, copyright, and antitrust litigation.



Philly Fed Presents "Reinventing Our Communities: Equity InSight" May 27th to 29th



Save the date for the Federal Reserve Bank of Philadelphia's Reinventing Our Communities (ROC) event, May 27th - 29th. This year's Reinventing Our Communities comes at a critical time. In the midst of an economic expansion, many households and areas have been left out. At ROC 2020, we will put equity in sight by highlighting research and local solutions you can use to increase economic opportunity in your community and foster economic equality. The three-day event will inspire dialogue and present ways that communities can expand access to jobs, housing, and wealth, and create lasting economic mobility. ROC is the Philadelphia Fed's must-attend event for community development experts, policymakers, and thought leaders to discuss how to "reinvent America's communities."



| | |
| --- | --- |
| | For more information on DBA programs and events visit www.debankers.com or click on the logo at right to redirect to our website. |


Delaware Bankers Association
8 W. Loockerman Street
Dover, DE 19903