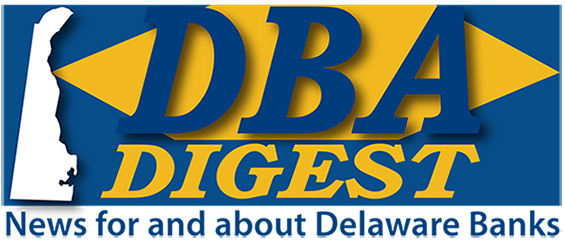 March 27, 2020

Coronavirus Pandemic Stimulus


In a unanimous vote Wednesday night, the Senate passed a sweeping $2 trillion stimulus package to provide relief to American consumers and businesses struggling as a result of the coronavirus pandemic. Once approved by the House and signed into law by President Trump, this legislation—which reflects days of bipartisan negotiations by Senate leadership and the White House—will help ensure banks have additional tools to help their customers and communities, and the nation's economy, through the crisis.

Among other things, the law will provide significant enhancements to the Small Business Administration's lending programs, including increasing to 100% the government guarantee of loans made for the 7(a) loan program's new Paycheck Protection Program, and waiving certain requirements for SBA Economic Injury Disaster Loans made in response to the COVID-19 emergency.

In line with the bill being an economic growth measure, these measures would allow banks to better serve their customers' lending needs:

• TDR relief. Providing temporary relief from troubled debt restructurings beginning March 1, 2020, and extending for 60 days after the end of the COVID-19 national emergency, allowing banks to suspend the requirements under GAAP principles for loan modifications related to COVID-19 that would otherwise be categorized as TDRs.

• CECL delay. Giving institutions the option to delay the implementation of the current expected credit loss standard until the conclusion of the national emergency or Dec. 31, 2020, whichever comes first.

• Lower leverage ratio. Reducing the community bank leverage ratio from 9% to 8% until the end of the national emergency or Dec. 31, 2020, whichever comes first.

• Lending limit waiver. Temporarily waiving national bank lending limits until the end of the national emergency or Dec. 31, 2020, whichever comes first.

• Debt guarantee. Modifying the Dodd-Frank Act to give the FDIC authority to establish a temporary program to guarantee bank debt.

• Economic stabilization funding. Providing $500 billion to the Treasury Department to provide sufficiently collateralized loans, loan guarantees and other investments to eligible entities.
COVID-19 Resources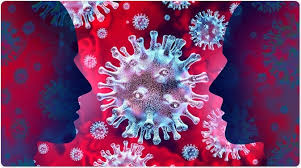 The FDIC and the OCC have created webpages to provide banks and the public with updates on the COVID-19 situation.
Federal Agencies Encourage Banks, Savings Associations and Credit Unions to Offer Responsible Small-Dollar Loans to Consumers and Small Businesses Affected by COVID-19
Consolidated Reports of Condition and Income: 30-Day Grace Period for the March 31, 2020, Call Report Date
Licensing Filings : Use of Electronic Methods for Submission of Licensing Filings
OCC Frequently Asked Questions
for Bank Customers Regarding COVID-19
Frequently Asked Questions National Banks and Federal Savings Associations
The American Bankers Association has a page dedicated to pandemic response, along with planning and business continuity resources for banks. It includes recommendations and guidance on communicating with employees, customers, and the general public. The page can be found at the link below, and on the DBA website.
ABA Pandemic Response and Business Continuity Resources
The Delaware State Chamber of Commerce in partnership with the Delaware Bankers Association created a flyer for consumers with tips for managing finances
Tips for Managing Your Finances
The Commodity Futures Trading Commission also established a dedicated webpage on the coronavirus pandemic that includes, among other things, an advisory to the public to be on the lookout for frauds seeking to profit from recent market volatility.
2020 Teach Children to Save Day Goes Online - New Book to Be Given Free to All Students in Delaware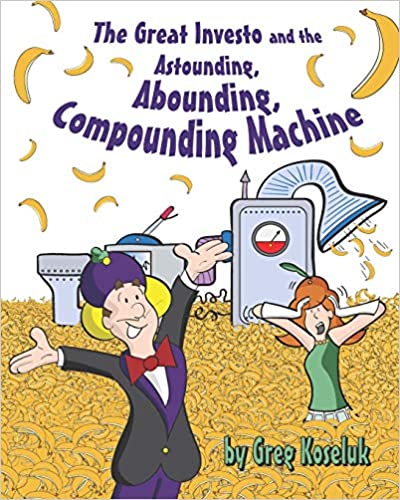 Out of an abundance of caution and care, all in-school presentations for the 2020 Teach Children to Save Day Program are canceled. Instead, we are creating an online lesson video that teachers and parents can share with their students and children. The video will be launched for Teach Children to Save Week - April 27th to May 1st, and be publicized in advance. This year's lesson will use the new book in the Great Investo Series, "The Great Investo and the Astounding, Abounding, Compounding Machine." In addition to enjoying the book in the video, all students in Delaware will be allowed to download a free Kindle version of the book that week. The book was made possible with the generous support of: Artisans' Bank; Bank of America; Comenity Bank; Fulton Bank; and WSFS Bank.

Thank you for all our volunteers who signed up . We look forward to working with you in 2021.


Northern Trust - COVID-19 Market Stress -
Your Questions Answered



As volatility soars to historic levels amid the COVID-19 outbreak, investors continue to be challenged by a daily barrage of news and unprecedented economic uncertainty. To help them navigate this difficult period, each week we are featuring answers to some of the top questions we have received.
Fulton Bank Offers Assistance Programs
for Those Impacted by COVID-19



Fulton Bank, N.A., a subsidiary of Fulton Financial Corporation, announced the immediate implementation of assistance programs aimed at alleviating the effects of the nationwide coronavirus (COVID-19) outbreak and the resulting economic impact. "Our company's brand – "It's Personal" is not just about words, it's about actions. As we face the effects of the coronavirus together, Fulton Bank is continuing its efforts to support affected individuals, families and businesses by offering special programs to help ease the financial and economic impact in the communities we serve," said Curtis J. Myers, Chairman and CEO of Fulton Bank. "We understand the hardship our customers may face as a result of business and school closures, reduced business and/or work hours, and social distancing, and we're prepared to help, on an individualized and personal basis, to help them through these challenging times." Details about Fulton Bank's COVID-19 assistance programs, including relevant disclosures and information on how to apply, can be found on the bank's website.
Connolly Gallagher Partner Tim Holly - Paid Leave - "The Families First Coronavirus Response Act" - April 1 - December 31, 2020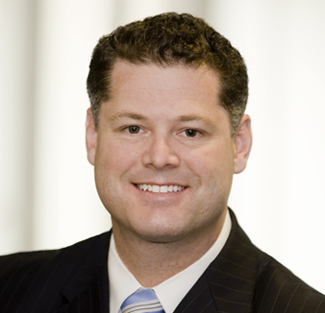 With Governor Carney's order on Sunday, March 22, 2020, which ordered non-essential businesses (including public schools) to close "until May 15 or until the public health threat is eliminated," the new March 18 federal employment law is even more likely to impact a large number of Delaware employees and employers in the coming weeks. The Governor's announcement stated, "[e]arly next week, Governor Carney and Delaware public schools will announce next steps on school closures." In sum, if your company has fewer than 500 employees, don't rely on your current knowledge of "minimum wage" and the FMLA. Pay attention to this new law, which includes two paid leave provisions as summarized below. One or both can apply. But note that different rules can apply for different employers (e.g., public employers, health care providers, and emergency responders).
Webinar - TODAY - March 27th - 11 a.m. to Noon - How to Navigate the new COVID-19 Mandates in your Business




The past few weeks have impacted all of us in ways we have never experienced, due to the COVID-19 Pandemic. Business Owners, Management Team Members, Supervisors, Safety Managers, HR Professionals, and Project Managers should join us for this informative webinar to ensure they: Understand the employer responsibilities of Families First Coronavirus Act; Understand what their salary reduction options are; Know what can and cannot be asked regarding someone's health during this time; Provide resources and links to assist them during the pandemic; Provide wellness resources that are available while working remotely; Provide children's resources that are available while children are at home and parent(s)/guardian(s) are working remotely; Learn some best practices.

This webinar is sponsored by Weiner Benefits Group and the presentation will be delivered by Tricia Clendening, SHRM-SCP, GPHR, SPHR of HR Strategies, LLC. Click below to register.


Pepper Hamilton COVID-19 Resource Center




As the novel coronavirus (COVID-19) continues to spread, Pepper Hamilton LLP and Troutman Sanders LLP have developed a dedicated Resource Center to guide clients through this unprecedented global health challenge. We regularly update the Resource Center with COVID-19 news and developments, recommendations from leading health organizations, and tools that businesses can use free of charge.
Ballard Spahr Webinar - Nuts and Bolts of the FCRA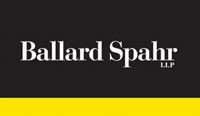 Join attorneys from Ballard Spahr's Consumer Financial Services Group as they discuss where litigation currently stands with the Fair Credit Reporting Act (FCRA), the types of cases and issues being litigated, and developing trends. Wednesday, April 8, 2020 | 12:00 PM - 1:00 PM ET



| | |
| --- | --- |
| | For more information on DBA programs and events visit www.debankers.com or click on the logo at right to redirect to our website. |


Delaware Bankers Association
8 W. Loockerman Street
Dover, DE 19903