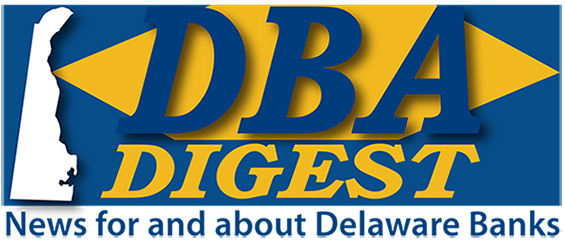 May 10, 2019

Women Connect at Deerfield!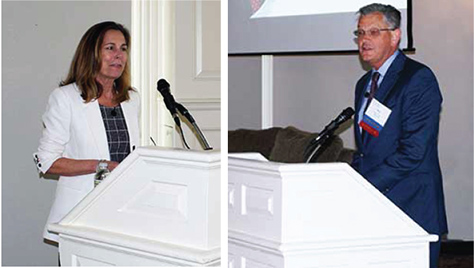 Over 140 financial services professionals gathered this Tuesday at the Deerfield Country Club in Newark for the first Women Connect event of 2019. The group heard inspiring talks from keynote speakers Kathleen Jennings, Delaware Attorney General, and Mark Turner, Executive Chairman, WSFS (shown above). The agenda also included panels on Financial Empowerment Through Education; Leadership and Well-Being; as well as speed sessions on wealth management, yoga, and philanthropy. Stay tuned for information on the next Women Connect event this summer in Kent County!


Wilmington Trust CFO Abigail Mrozinski Recognized by American Banker as one of the 15 'Most Powerful Women in Banking: NEXT' in 2019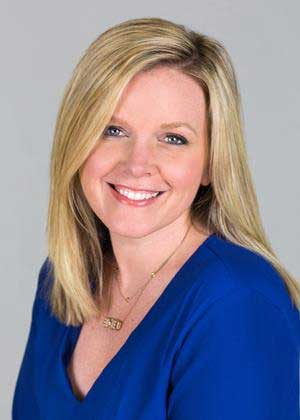 Abigail Mrozinski, Chief Financial Officer for Wealth and Institutional Services for Wilmington Trust, has been recognized by American Banker as one of their 15 "Most Powerful Women in Banking: NEXT" for 2019. She was selected by a panel of judges based on her individual accomplishments and contributions to Wilmington Trust and the banking industry. Along with 2 of her fellow list makers, Mrozinski appears on the magazine's cover, highlighting the publication's inaugural list and its honorees. "Abby leads by example and has been instrumental in Wilmington Trust's rapid growth over the past eight years," said Bill Farrell, Executive Vice President and Head of Institutional Client Services for Wilmington Trust.



WSFS Announces Retail Regional Leadership Team to Manage the Bank's Expanded Retail Footprint




WSFS Bank, the primary subsidiary of WSFS Financial Corporation, has announced its Retail Regional Management Team that will oversee the Bank's larger network of Retail banking offices as a result of its recent combination with Philadelphia-based Beneficial Bank. WSFS will have over 90 Retail banking offices to serve Customers in Delaware, Southern New Jersey, the City of Philadelphia, and throughout Southeastern Pennsylvania following a previously announced initiative to consolidate 25% of the combined WSFS and Beneficial Retail network. Beneficial banking offices and systems will be converted to WSFS Bank in late August 2019, and the majority of the combined consolidations will occur at that time. See the full list at the link below.



Barclays Supports Local Delaware Businesses and Launches Special Card Offers to Celebrate National Small Business Week




To celebrate National Small Business Week, Barclays US Consumer Bank, one of the nation's fastest-growing credit card issuers and online banks, will launch new limited-time offers on their business credit cards, and conduct a variety of activities to support small businesses. Barclays will host a small business fair and pitch competition on May 8 for entrepreneurs from the Launcher Entrepreneurship Program, which provides aspiring entrepreneurs with training and financial support to help start or scale their small businesses in Delaware. Since 2016, Barclays has provided more than $1 million to support Launcher, which is an initiative of the West End Neighborhood House, a Delaware-based nonprofit organization dedicated to helping individuals achieve self-sufficiency and reach and maintain their maximum potential. "The Launcher Entrepreneurship Program at West End Neighborhood House provides the critical support entrepreneurs need to pursue their dreams of becoming small business owners," said Nancy Parnella, director of business cards, Barclays. "Barclays is proud to support our community and provide business owners of all sizes the resources they need to succeed."



Daniel F. Hayward Presents at the
31st National RPTE Conference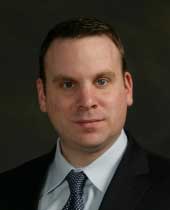 On May 9, 2019, Daniel Hayward, Director, Gordon, Fournaris & Mammarella, P.A., spoke at the 31st National CLE Conference hosted by the American Bar Association Section of Real Property, Trust and Estate Law ("RPTE") in Boston. Dan was part of the conference panel titled "Secrecy, Security, and Your Annual Non-Tax Hot Topics," where he discussed the treatment of silent trusts throughout the country and, specifically, Delaware's use of silent trusts and designated representatives.
Michael Gordon Presents at the STEP International Tax and Estate Planning Forum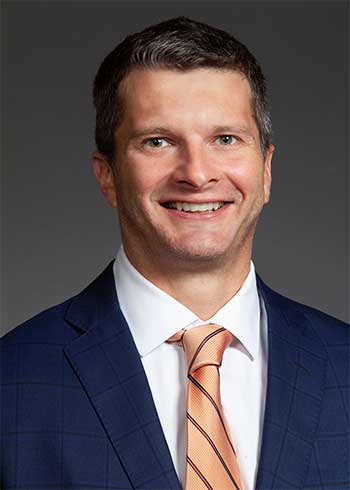 On May 9, 2019, Michael Gordon presented on Domesticating and Decanting Foreign Trusts at the STEP International Tax and Estate Planning Forum in Laguna Beach, California."
Morris James Wins Rare $1.6M Fee For Ch. 11 Aid


Jeff Waxman's and Eric Monzo's representation of the ad-hoc Construction Lienholder Group in the M&G bankruptcy cases resulted in a rare allowance of $1.6 million legal fees and expenses after a bankruptcy judge found they made substantial contributions to M&G's Chapter 11 cases. United States Bankruptcy Judge Brendan L. Shannon issued a 14-page opinion in which the Court found that Morris James LLP and Province Inc., legal counsel and financial adviser to an ad hoc group of construction lienholders, respectively, "demonstrably and materially" facilitated the deeply complex process of reorganization for the international plastics-related chemical producer.
Pepper Hamilton Client Alert: STRUCTURING U.S. DEBT FACILITIES IN LIGHT OF NEW IRS RULES


Until recently, the structuring of debt facilities for U.S. borrowers with foreign subsidiaries has been largely driven by IRS interpretations of section 956 of the Internal Revenue Code, which gave rise to significant tax inefficiencies if foreign subsidiaries were to guarantee or provide other collateral support for the debt of a U.S. borrower. As a result of these rules, it has been generally accepted between borrowers and creditors in the U.S. debt markets that credit and collateral support will stop "at the border." However, in October 2018, the IRS issued a proposed rule that eliminates the negative tax results of foreign guarantees and collateral support in almost all cases where the borrower is a C corporation. Accordingly, going forward, lenders and borrowers will need to take a more general cost-benefit approach to foreign guarantees and collateral support.
| | |
| --- | --- |
| | For more information on DBA programs and events visit www.debankers.com or click on the logo at right to redirect to our website. |


Delaware Bankers Association
8 W. Loockerman Street
Dover, DE 19903