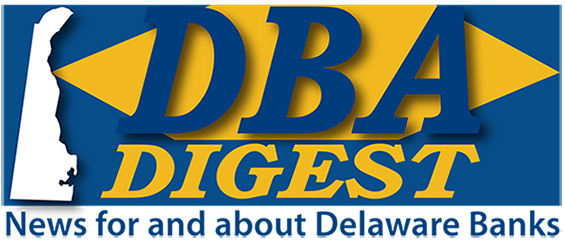 May 15, 2020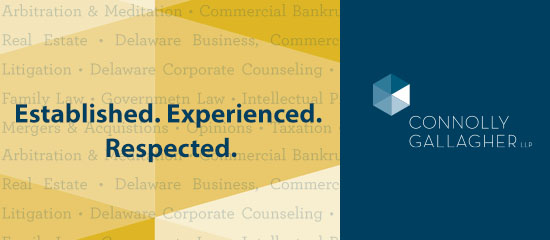 Delaware Bankers Association Installs New Officers -
Joe Westcott Elected Chair



Joe Westcott, Market President, Delaware, Capital One, was elected the Chair of the Delaware Bankers Association (DBA) on May 14th as the DBA held its 125th Annual Meeting. The DBA also elected and installed: Thomas Forrest, President & CEO, U.S. Trust Company of Delaware, to the position of Chair-Elect. The meeting was held via conference call due to the COVID-19 pandemic restrictions. Other Members of the DBA Board of Directors are Directors at Large: Dominic Canuso, Executive Vice President and Chief Financial Officer, WSFS Bank; and, Tarrie Miller, SVP, Retail Banking and Marketing, County Bank; and Directors: Elizabeth Albano, President & CEO, Artisans' Bank (Past Chair); Caroline Horty Dickerson, Chief Executive Officer, Commonwealth Trust Company; Larry Drexler, General Counsel, Head of Legal & Chief Privacy Officer, Barclaycard US; Leslie Gillin, President, Co-Brand Card Services, JPMorgan Chase & Co., N.A.; Jim Hutchinson, SVP, Market Executive, PNC Bank, N.A.; George Kern, Regional Director, Bessemer Trust Company of Delaware; Lisa P. Kirkwood, SVP, Regional Vice President, TD Bank; Nicholas P. Lambrow, President, Delaware Region, M&T Bank; Matthew Parks, Director Community Reinvestment Act, Discover Bank; and, Bonnie Rumbold, Chief Human Resources Officer, Sallie Mae.


Coming Next Week - DBA Virtual Annual Dinner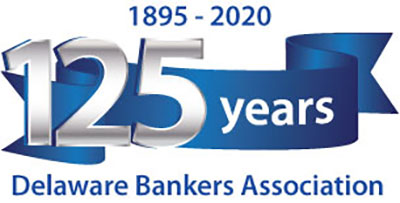 The Delaware Bankers Association Annual Dinner may have been cancelled due to the pandemic, but special guests and participants are convening for the DBA's Virtual Annual Dinner! Thrill to many of the features of the regular annual dinner, and more! Look for the Virtual Annual Dinner next week in the DBA Digest!

M&T Bank reports 2,245 Delaware businesses received $363 million in Payroll Protection Act loans


M&T Bank Corporation announced that to-date 32,273 of its customers have received approval for a total of nearly $7 billion in funding through the Paycheck Protection Program (PPP). M&T has disbursed nearly 100 percent of the approved funding to these companies, which employ more than 718,000 people across the bank's eight-state territory. The program offers loans that can be partially or fully forgiven if companies keep staff on the payroll. M&T continues to accept PPP loan applications for a limited period in order to assist as many companies as possible and ensure that those who apply have the greatest opportunity to receive the limited Small Business Administration (SBA) funds.

Bank of America Private Bank
Thought Leadership Conference Call -
How Does COVD19 Affect Our Current
and Future Health Care System?
Monday, May 18th, 4:30 p.m.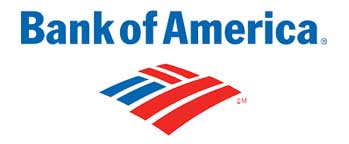 Bank of America Private Bank is hosting their third Thought Leadership Conference Call next Monday, May 18th at 4:30pm, which will largely revolve around COVID-19 and its impact on our health care system. Where are we today? What are we worried about? What are we watching for? What will are health care system look like post COVD? Please join us for a thoughtful discussion led by Steve Perry and Eric Rasmussen from Bank of America Private Bank's Chief Investment Office by registering via the link below:

Northern Trust Live Webinar - May 19th - Economic and Market Outlook Amid COVID-19


Join Carl Tannenbaum, Chief Economist, Northern Trust; and Jim McDonald, Chief Investment Strategist, Northern Trust, to hear the latest outlook for the economy and capital markets amid continued fallout from the COVID-19 pandemic. May 19th, 11 a.m. (ET).

Update on the Federal Reserve Bank's 2020 Reinventing Our Communities Conference: Equity InSight


Given the ongoing health crisis and our commitment to protecting the health and safety of our stakeholders, Reinventing Our Communities (ROC): Equity InSight will no longer be hosted on May 27–29. We value the importance of this critical dialogue and thank you for your efforts to promote the event through your network. As communities are coping with the evolving economic fallout of this health crisis, the Philadelphia Fed will continue to emphasize these crucial conversations through a new series, ROC Local. Equity will be a critical component in the response to, and recovery from, COVID-19 and we will be sharing informational resources and content under the ROC Local theme in the coming months.

The first ROC local event will be a webinar on Thursday, May 28 from 3:00 p.m.–4:15 p.m. EST. During Reinventing Our Communities: Planning for Equity in Recovery – Lessons We're Learning from COVID-19, leading experts Raghuram G. Rajan, Heather Boushey, and Andre Perry will share how local communities can advance policies and programs that promote equity in recovery. Find more and register now on the Federal Reserve System's Connecting Communities website.

BMT Market Insights - Reopening for Business

During the latter part of the first quarter many states locked down large segments of their economies to slow the spread of the COVID-19 virus. Thankfully, those efforts were extremely helpful, with the loss of life in the United States to-date coming in much lower than the most dire predictions. With new cases tailing off in parts of the country, many states are now taking steps to reopen for business –if only in phases and with added precautions. As the economy starts to inch its way back to normal, this raises two very real and interrelated questions, both of which should at least begin to be answered within the next few weeks.

Jenifer Jurden Provides a Dose of COVID Sanity


Jenifer Jurden is a Cartoonist from Wilmington who has graciously provided her COVID line of cartoons in the DBA Digest. Jurdy® is her other-worldly "Hero of Happyness" whose cartoons bring levity to humans worldwide.
COVID-19 Resources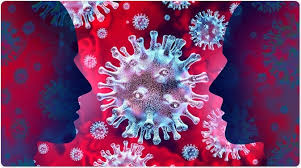 The FDIC, the OCC, the Federal Reserve, and other agencies have created webpages to provide banks and the public with updates on the COVID-19 situation.
Federal Reserve's COVID-19 Page
Treasury Department - Assistance for Small Businesses
ABA Pandemic Response and Business Continuity Resources
Daniel Hayward of Gordon, Fournaris & Mammarella, P.A. Presents at 32nd Annual RPTE National CLE Conference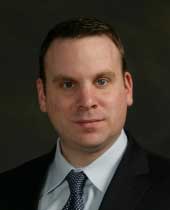 On May 15, 2020, Daniel Hayward will take part in the 32nd Annual RPTE National CLE Conference Virtual Experience as a speaker on the panel titled, "Mom Liked Me Better and She Will Prove It: Pre-Mortem Validation – Permanent Solution or Fad." The panel will discuss pre-mortem validation and pre-mortem probate statutes and will explain what makes pre-mortem validation so important when it comes to defending estate plans in the event an estate plan is contested.

Pepper Hamilton / Troutman Sanders:
Watchdog Report Cites Deficiencies in SBA's Administration of PPP Program



On May 8, the Office of the Inspector General (OIG) of the Small Business Administration (SBA) issued a report summarizing its review of the SBA's implementation of the Paycheck Protection Program (PPP). The PPP provides guaranteed loans to certain businesses, individuals, and organizations as a lifeline in the wake of the coronavirus pandemic and outlines provisions for lending and forgiveness of these loans. In its report, the OIG concluded that although the SBA's interim rules for implementing the PPP are "mostly aligned" with key provisions of Section 1102 of the CARES Act, which created the program, the SBA's administration of the PPP has fallen short in four key areas: Prioritizing underserved and rural markets; Loan proceeds eligible for forgiveness; Guidance on loan deferments; and, Registration of loans. Read the full article by Jeremy Tomes, Associate, Troutman Sanders; Mark Dabertin, Special Counsel, Pepper Hamilton; James Stevens, Partner, Troutman Sanders; and, Richard Eckman, Of Counsel, Pepper Hamilton, via the link below.

Jennifer Penberthy Buckley Elected Secretary of
DSBA Labor & Employment Section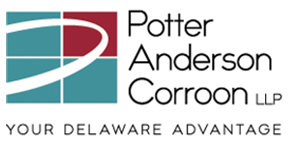 Jennifer Penberthy Buckley has been elected secretary of the Delaware State Bar Association's Labor & Employment Law Section for 2020–2021. The section provides information, support and guidance to practitioners of labor and employment law from both the employee/union perspective and the management/employer perspective, with a particular focus on providing regular updates on developments in labor and employment law. Buckley is an associate in Potter Anderson's Litigation Group. Her practice focuses on employment counseling and litigation.


Small Business Administration Hiring for Two Temporary, Full-Time, Virtual Positions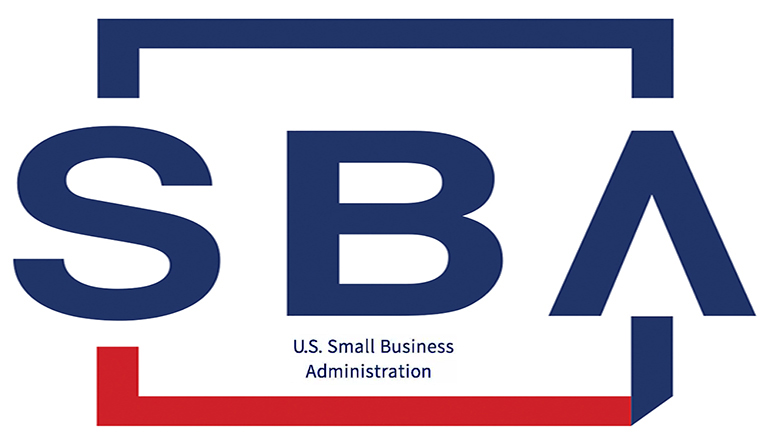 Loan Specialist (Gen) (Supersedes previous announcement, EXC-20-065-PDC-10753859, to amend duty location)
GS-1165-09/11; Full time (Temp)
Office of Disaster Assistance (ODA) https://www.usajobs.gov/GetJob/ViewDetails/563879000

Loan Assistant
GS-1165-05/07
Full time (Temp) Office of Disaster Assistance (ODA) https://www.usajobs.gov/GetJob/ViewDetails/563394500


| | |
| --- | --- |
| | For more information on DBA programs and events visit www.debankers.com or click on the logo at right to redirect to our website. |


Delaware Bankers Association
8 W. Loockerman Street
Dover, DE 19903