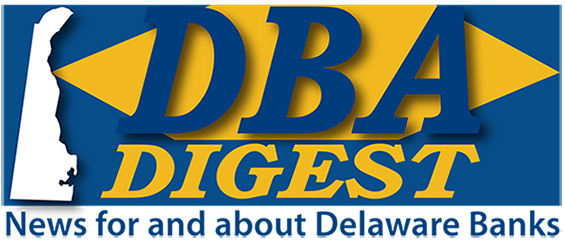 May 22, 2020

You're Invited to the DBA Virtual Annual Dinner - Beginning Tuesday, May 26th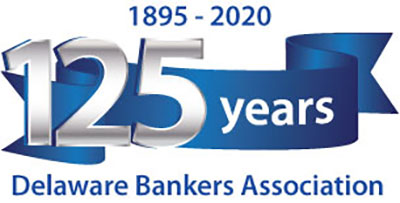 Grab your favorite snack and your beverage of choice, and get ready for the Delaware Bankers Association's Virtual Annual Dinner. It's many of the features of the typical annual dinner, but now the menu is only limited by the food in your own kitchen! Join DBA President Sarah Long and many special guests including Governor John Carney, Senator Tom Carper, Senator Chris Coons, and Rep. Lisa Blunt Rochester. And don't miss the passing of the gavel! The DBA Virtual Annual Dinner will be available for your viewing pleasure next Tuesday, May 26th.
Special thanks to sponsors: FHLB Pittsburgh; Young Conaway Stargatt & Taylor, LLP; Connolly Gallagher LLP; Pepper Hamilton LLP; Richard, Layton & Finger, PA; McCollum D'Emilio Smith Uebler LLC; Potter Anderson Corroon LLP; CAPCO; Santora CPA Group; Weiner Benefits Group; and, Belfint Lyons Shuman!
Just Released: Spring 2020 Issue of Delaware Banker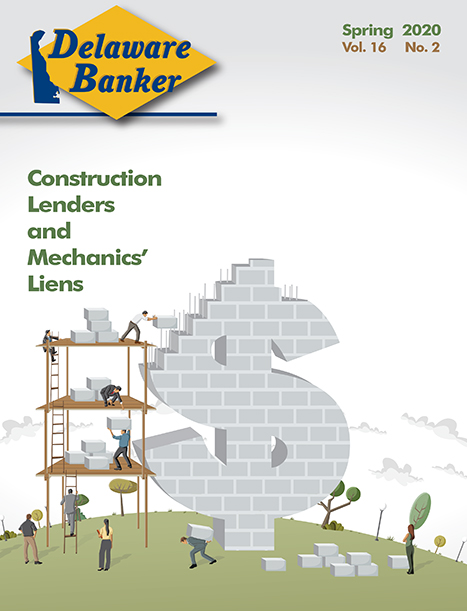 The Spring Issue of Delaware Banker magazine is now available to enjoy online. Articles include: Practical Considerations Regarding Mechanics' Liens, by Sara Toner and Antonios Roustopoulos of Richard, Layton & Finger; Designated Representatives, by J. Zackary Haupt of Morris, Nichols, Arsht & Tunnell; and Remote Online Notarizations in Good Times and Bad, by Brent Shaffer of Young Conaway. There are also timely columns on the way the COVID-19 pandemic is impacting regulatory compliance, employee benefits, and law.

TheSpring issue also marks the shift toward a greener approach to Delaware Banker. While bulk shipments will still be made to our members for internal distribution, the individual copies sent via the U.S. Post Office are being replaced by the digital version. Rest assured that Delaware Banker will continue with the same insightful articles and informative columns as before, now just in a predominently digital format. You can read the latest issue via the link below.
BNY Mellon Wealth Management Names Elizabeth Luk as Head of BNY Mellon Trust of Delaware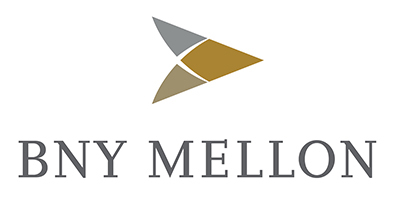 BNY Mellon Wealth Management has named Elizabeth Luk as Head of BNY Mellon Trust of Delaware, which administers trusts for fiduciary clients where BNY Mellon Trust of Delaware serves as sole trustee, co-trustee, or directed trustee. Elizabeth will be based in Greenville, DE and will report directly to Ben McGloin, Head of Advice, Planning and Fiduciary Services. Elizabeth brings nearly 15 years of trust experience to this new role, with 10 years working specifically in the Delaware Trust Administration industry. In addition to overseeing the expansion of the Delaware trust team, she will participate in discretionary trust decision making, including the review of trust structures and instruments, and will manage BNY Mellon Trust of Delaware fiduciary appointments. A highly regarded commentator on trust administration topics, Elizabeth will serve as the BNY Mellon Trust of Delaware legal subject matter expert. Prior to joining BNY Mellon, she held the position of Executive Director and Trust Officer for J.P. Morgan Trust Company of Delaware. "In this role, Elizabeth will be instrumental in increasing the presence of BNY Mellon Trust of Delaware in the local and national trust industry, and enhancing our capabilities for fiduciary clients," said McGloin. "Her unique specialization in trust administration for international families will be a valuable addition to our existing team."

American Bankers Association Produces Video Paying Tribute to Bank Employees in Pandemic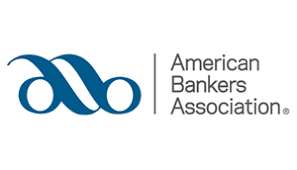 Throughout the COVID-19 pandemic, the American Bankers Assocation has been proud to tout the many ways America's banks have stepped up to help their customers and communities in need. While they've been doing that through social media and our special aba.com/CoronavirusResponse page, they now have also produced a special video that pays tribute to the dedicated bank employees across the country who have gone above and beyond at this time of crisis.

Northern Trust Live Webinar May 26: Private Equity Perspective Amid COVID-19


Join Wealth Management CIO Katie Nixon as she hosts 50 South Capital Managing Directors Bob Morgan and Brad Dorchinecz for a discussion on opportunities and challenges across the private equity landscape amid COVID-19. May 26, 202. Time: 11 a.m. ET. Duration: 45 minutes

Update on the Federal Reserve Bank's 2020 Reinventing Our Communities Conference: Equity InSight


Given the ongoing health crisis and our commitment to protecting the health and safety of our stakeholders, Reinventing Our Communities (ROC): Equity InSight will no longer be hosted on May 27–29. We value the importance of this critical dialogue and thank you for your efforts to promote the event through your network. As communities are coping with the evolving economic fallout of this health crisis, the Philadelphia Fed will continue to emphasize these crucial conversations through a new series, ROC Local. Equity will be a critical component in the response to, and recovery from, COVID-19 and we will be sharing informational resources and content under the ROC Local theme in the coming months.

The first ROC local event will be a webinar on Thursday, May 28 from 3:00 p.m.–4:15 p.m. EST. During Reinventing Our Communities: Planning for Equity in Recovery – Lessons We're Learning from COVID-19, leading experts Raghuram G. Rajan, Heather Boushey, and Andre Perry will share how local communities can advance policies and programs that promote equity in recovery. Find more and register now on the Federal Reserve System's Connecting Communities website.

BMT Market Insights -
Federal Reserve Corporate Bond Buying Begins

The Federal Reserve (Fed) added to its list of bond purchases last week after dipping into the corporate bond market and buying eligible exchange traded funds (ETFs) invested in corporate debt. The Fed's actions are part of two programs announced in mid-March, the Primary Market Corporate Credit Facility, and the Secondary Market Corporate Credit Facility, both tailored to support liquidity to large companies. Since the bond programs were announced, bond market liquidity has substantially improved.

Jenifer Jurden Provides a Dose of COVID Sanity


Jenifer Jurden is a Cartoonist from Wilmington who has graciously provided her COVID line of cartoons in the DBA Digest. Jurdy® is her other-worldly "Hero of Happyness" whose cartoons bring levity to humans worldwide.
COVID-19 Resources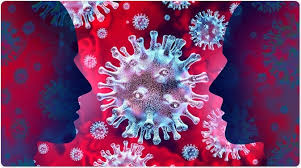 The FDIC, the OCC, the Federal Reserve, and other agencies have created webpages to provide banks and the public with updates on the COVID-19 situation.
Federal Reserve's COVID-19 Page
Treasury Department - Assistance for Small Businesses
ABA Pandemic Response and Business Continuity Resources
Comptroller of the Currency Joseph Otting to Step Down, Brian P. Brooks to Become Acting Comptroller of the Currency on May 29, 2020



Comptroller of the Currency Joseph M. Otting today announced he will step down from office on May 29, 2020, and pursuant to 12 USC 4 as designated by Secretary of the Treasury Steven T. Mnuchin, First Deputy and Chief Operating Officer Brian P. Brooks will become Acting Comptroller of the Currency. "It has been my distinct honor to serve the United States and this Administration as the 31st Comptroller of the Currency," Comptroller Otting said. "I am extremely proud of what the women and men of the agency have accomplished to promote economic opportunity, eliminate unnecessary regulatory burden, and operate the agency in a more effective and efficient manner." During his tenure, the Office of the Comptroller of the Currency (OCC) rationalized capital and liquidity rules to allow the banks to better serve their customers while remaining safe and sound.

Pepper Hamilton / Troutman Sanders:
COVID-19 Resource Updates



We have assembled a COVID-19 Task Force of Pepper Hamilton and Troutman Sanders attorneys who are available to help companies navigate this evolving public health crisis. They represent diverse practice areas and industries, across multiple geographies. Latest Insights Include:
- FTC Tip to Combat Contact-Tracing Scammers
- Estate Planning Opportunities in a COVID-19 Environment
- CFPB Releases Responsibilities of Financial Firm during Pandemic


Ballard Spahr COVID-19 Resource Center Updates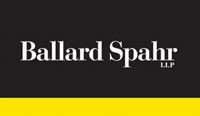 Ballard Spahr attorneys are continually monitoring developments and advising clients on the legal and business implications of COVID-19. Updates include:
• New OSHA Guidance on Reporting COVID-19 as a Work-Related Illness • For Borrowers with a Forbearance, Fannie Mae and Freddie Mac Address Their Eligibility for New Loans
• Fannie Mae and Freddie Mac Extend Eligibility for Sale of Loans in COVID-19 Forbearance


Small Business Administration Hiring for Two Temporary, Full-Time, Virtual Positions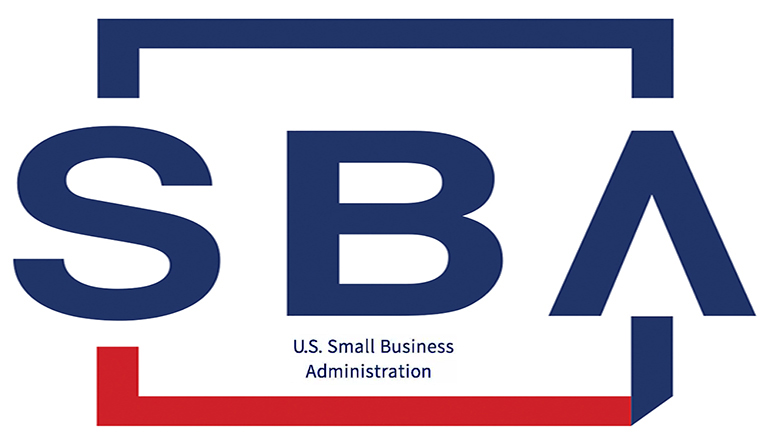 Loan Specialist (Gen) (Supersedes previous announcement, EXC-20-065-PDC-10753859, to amend duty location)
GS-1165-09/11; Full time (Temp)
Office of Disaster Assistance (ODA) https://www.usajobs.gov/GetJob/ViewDetails/563879000

Loan Assistant
GS-1165-05/07
Full time (Temp) Office of Disaster Assistance (ODA) https://www.usajobs.gov/GetJob/ViewDetails/563394500


| | |
| --- | --- |
| | For more information on DBA programs and events visit www.debankers.com or click on the logo at right to redirect to our website. |


Delaware Bankers Association
8 W. Loockerman Street
Dover, DE 19903