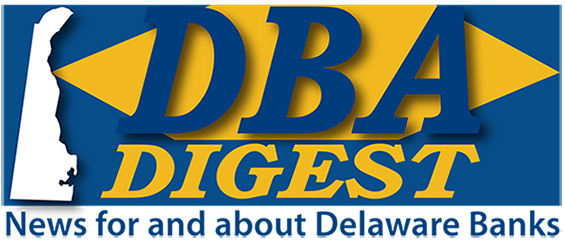 May 25, 2018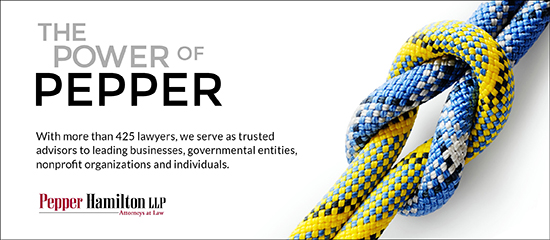 Delaware Bankers Association Awards Keys to Financial Success Scholarship Awards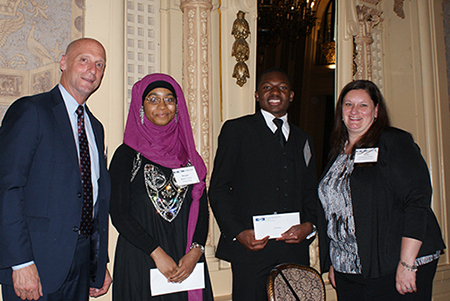 Jeffrey W. Bullock, Delaware Secretary of State, and incoming DBA Chair Cynthia D.M. Brown, President, Commonwealth Trust Company, present the 2018 Keys to Financial Success Scholarship to Maryam Woods and Justin Morgan.


The DBA announced the winners of the 2018 Keys to Financial Success Scholarship Award at the 123rd Annual Dinner, May 17th. The winners were Justin Morgan, a student at Caesar Rodney High School, and Maryam Woods, a student at Odyssey Charter High School. Both students participated in the Keys to Financial Success course. Each winner received a $2,500 scholarship. Keys to Financial Success is a full-semester elective taught in 31 high schools throughout Delaware to over 4,000 students. The course was developed in partnership with the University of Delaware's Center for Economic Education and Entrepreneurship (CEEE), Delaware Bankers Association, Federal Reserve Bank of Philadelphia, and Consumer Credit Counseling Service of Maryland and Delaware. Keys to Financial Success introduces students to the fundamentals of sound money management skills and basic financial planning concepts including Goals and Decision Making, Career Research, Money Management, Consumer Skills, and Risk Protection.

President Trump Signs Landmark Regulatory Reform Bill



President Trump has signed S. 2155 -- which was passed earlier this week by a bipartisan majority in the House -- into law. The new law is a critical first step toward bringing much-needed regulatory relief to help banks better serve their customers and communities, and came as a result of a persistent, eight-year advocacy effort on the part of bankers, state associations and ABA to address some of the unintended consequences of Dodd-Frank. The result of a bipartisan compromise, the bill provides common-sense changes that will help America's banks, particularly community banks, get back to the basics of lending to creditworthy borrowers and businesses. There is more to do to recalibrate regulations and tailor them based on a bank's risk profile and business model, but this is a great first step. Sen. Carper, Sen. Coons and Rep. Blunt-Rochester all voted "yea" for the legislation. Key Provisions: Provides Qualified Mortgage designation for most mortgages held in portfolio by banks with less than $10 billion in assets; Raises the threshold for designation as a systemically important financial institution from $50 billion in assets; Applies principles of tailored supervision to larger banks; Ends mandated stress tests for banks with under $100 billion in assets; Simplifies capital calculations for community banks; Provides relief from appraisal requirements for smaller mortgages; Institutes longer exam cycles for community banks; Provides charter flexibility for federal thrifts with less than $20 billion in assets; and, Provides relief from the Volcker Rule for most community banks.


Thank Senators Carper and Coons,
and Rep. Blunt-Rochester for Making a Difference



This is a significant moment for the banking industry. Your letters and calls to lawmakers made a difference. On Tuesday the House passed, by a vote of 258-159, S. 2155, the Economic Growth, Regulatory Relief and Consumer Protection Act. And President Trump signed it into law on Thursday. Please follow the link below to thank our Congressional delegation for their support of this bill and Delaware banking!



Delaware Breast Cancer Coalition Run/Walk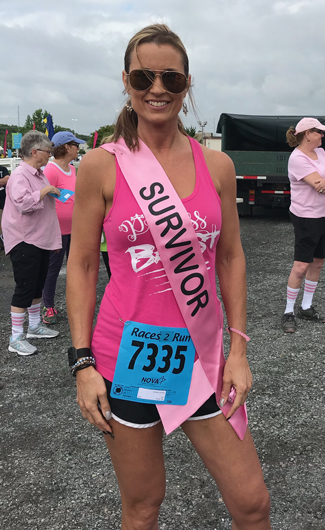 Renee Rau, DBA Education Coordinator and breast cancer survivor at the finish of the 5K Walk/Run



Hundreds of locals laced up their tennis shoes, put on their favorite shade of pink and made it out to the ninth annual De-Feet Breast Cancer Walk in Rehoboth Sunday. The event benefits the Delaware Breast Cancer Coalition, and this year's walk raised $30,000, and that's before counting up day of registration totals. That money will all stay local and help with programs for newly diagnosed patients, survivor programs, family programs, and will help patients cover certain costs such as mammograms.


Bank Regulator Approves Merger of Three Fulton Financial Corporation Subsidiary Banks




Fulton Financial Corporation announced that the Office of the Comptroller of the Currency (OCC) has approved the Corporation's application to merge two of its subsidiary banks – FNB Bank, N.A., based in Danville, PA, and Swineford National Bank, based in Middleburg, PA – into its largest banking subsidiary, Fulton Bank, N.A. The consolidation of the three bank charters is expected to be completed in the fourth quarter of 2018. Customers of the banks should see minimal, if any, changes, other than the bank name, as a result of the merger. As discussed in previous communications, it is Fulton Financial Corporation's goal to eventually merge all of its subsidiary banks into Fulton Bank, N.A. so that it will operate one banking subsidiary in its five-state, mid-Atlantic footprint. The OCC's approval of the merger of these three subsidiary banks is the first step toward accomplishing this goal.


Bryn Mawr Trust Welcomes Matt Grygiel as VP, Commercial Lending Relationship Manager to Wilmington, Delaware Office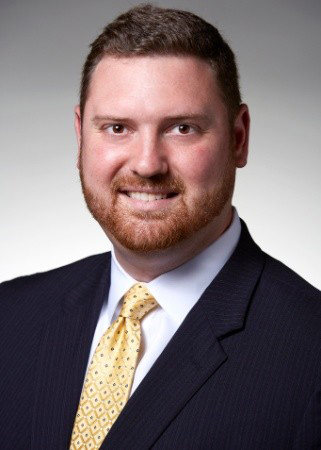 Bryn Mawr Trust announced that Mr. Matt Grygiel has joined the Company as Vice President and Relationship Manager of commercial lending in their Wilmington, Delaware office. He reports directly to Senior Vice President Anthony Manerchia, under the direction of Wayne McKillop, SVP Director of Commercial Lending C & I. "Matt has an intimate knowledge of the Delaware marketplace," said Wayne McKillop. "He has a track record for leveraging his well-established network of relationships; that ability will prove invaluable as we continue to build the BMT Commercial and Industrial Lending portfolio in Delaware." Prior to joining BMT, Mr. Grygiel spent the last seven years in commercial lending roles at other Wilmington-area financial institutions. Beyond commercial lending, Matt has experience in business banking, credit analysis, and real estate management. He earned a bachelor's degree in finance and management from Susquehanna University.


Donna Weaver Promoted to Vice President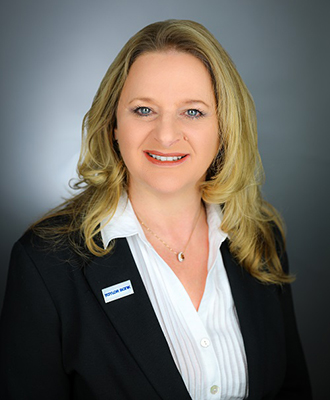 Raymond M. Thompson, President and Chief Executive Officer of Calvin B. Taylor Banking Company has announced that Donna Weaver has been promoted to Vice President. Donna currently serves as the bank's Compliance Officer and Internal Auditor. She began employment with the bank in October of 2011. Donna's diverse banking career spans over thirty years and includes roles in compliance, branch audit, product development, marketing, branch oversight, loan operations and project management. Her office is located at the bank's Main Office in downtown Berlin, Maryland. "We are proud to have Donna on our team of outstanding banking professionals. She is knowledgeable of the various aspects of our industry and a strong contributor to our leadership team", stated Raymond M. Thompson, President and Chief Executive Officer of Calvin B. Taylor Banking Company.

Gawthrop Greenwood, PC Relocates Expanded Law Office In The Heart Of Greenville Business Corridor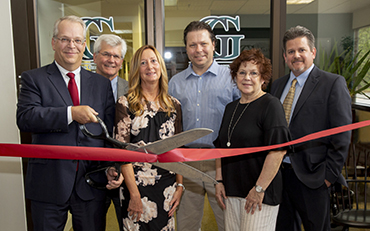 The law firm Gawthrop Greenwood, PC celebrated the relocation of its Greater Wilmington law office, with a ribbon cutting ceremony overseen by the New Castle County Chamber of Commerce on Thursday, May 17, 2018. Now located at 3711 Kennett Pike in Greenville, Gawthrop Greenwood moved its office less than a quarter of a mile from its previous location in Greenville to accommodate growth, while remaining at the heart of the business district at routes 52 and 141. "It was important to us to remain within this business district, ideally situated within minutes of the courts in downtown Wilmington, but also providing easy access for suburban businesses and area residents," says Mary Ann Plankinton, a partner at Gawthrop Greenwood, PC and chair of the firm's Greenville office. "This location is also attractive to a talented and qualified workforce. New attorneys want to live and work in this wonderful area."
34 Richards Layton Attorneys Name in Super Lawyers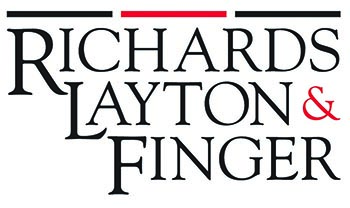 Thirty-four Richards, Layton & Finger attorneys have been recognized by Super Lawyers in its annual rankings of Delaware's leading lawyers, more than from any other Delaware firm. Gregory P. Williams, a director in the firm's Corporate Litigation group, is included on the Super Lawyers Top 10 list for the 12th consecutive year. Please follow the link below to view the full list.
Connolly Gallagher Attorneys Selected for Inclusion in 2018 Delaware Super Lawyers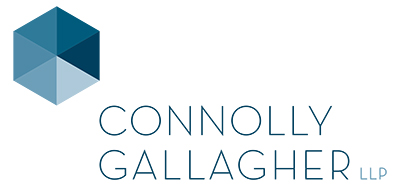 Only 5% of practicing Delaware attorneys are recognized as Super Lawyers. Nine Connolly Gallagher attorneys have been selected for inclusion in the 2018 Delaware Super Lawyers magazine. Individually ranked attorneys "have attained a high-degree of peer recognition and professional achievement." Please follow the link below for the full list.
Santora CPA Group Announces Six Additions to its Team


Santora CPA Group, a Newark-based Certified Public Accounting and Consulting firm, is pleased to announce the following additions to its team: Riley M. Ballard, Paul J. Specht, Brandon T. Heggan, Anthony E. Apostolico, Kathryn M. Diseroad, and Jacob I. Musser will be joining the firm this summer as full-time Staff Accountants. All of these May 2018 University of Delaware graduates were previous Summer Interns with the firm. Once on board, they will be providing auditing, accounting, and a variety of tax preparation services to the firm's clients.
Anthony J. LaFratte, CPA Joins Belfint, Lyons & Shuman, P.A.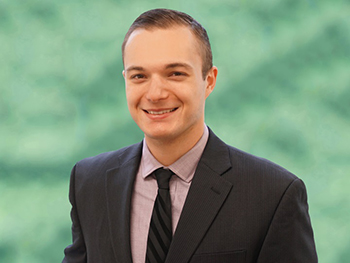 Belfint, Lyons & Shuman, P.A. (BLS), a Delaware-based CPA firm, welcomes Anthony (Tony) J. LaFratte, CPA to the BLS family as a Staff II Accountant in our Rotational Development Program. Prior to joining BLS, Tony gained 3-years of knowledge from a Big 4 CPA Firm in Philadelphia and interned at a small, local firm in West Chester, Pennsylvania. Tony has both Audit and Tax experience and will assist all areas of our firm, including our Tax & Small Business, Accounting & Auditing, Corporate & International Services Departments. Tony is a member of the American Institute of Certified Public Accountants and the Pennsylvania Institute of Certified Public Accountants.
Pepper Hamilton Alert: Wells Fargo Consent Orders Highlight Importance Of Acting On Information From Third-Party Vendors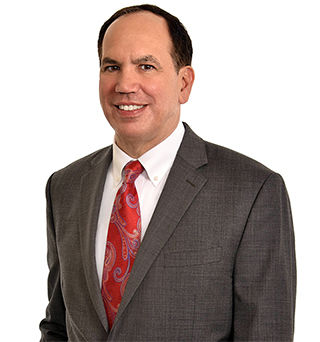 The OCC and CFPB consent orders issued against Wells Fargo on April 20 cited deficiencies in third-party oversight practices. The orders are the latest additions to an ever-expanding body of agency enforcement actions targeting such oversight. These enforcement actions began escalating six years ago, in the aftermath of the CFPB's first-ever consent order against Capital One in July 2012, which involved sales of third-party credit card add-on products.1 Typically, such orders address the subject institution's failure to prevent its vendor(s) from engaging in unlawful activities. The CFPB's order against Wells, however, departs from this norm by asserting that Wells itself engaged in unfair practices by improperly force-placing collateral insurance on consumers' auto loans, which would have been avoided if Wells had acted on the reporting and other information it was receiving from its insurance vendor. Read the full alert by Pepper Hamilton's Mark T. Dabertin at the link below.
New Report from Sallie Mae and Ipsos Finds One-third of Parents Saved More for College this Year than Last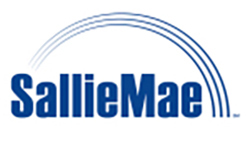 Nearly six in 10 parents are saving for college, one-third saved more this year than last, and the average amount saved — $18,135 — is the highest amount reported in the last five years of "How America Saves for College," the national study released today by Sallie Mae — the nation's saving, planning, and paying for college company — and Ipsos, an independent global market research company. After saving for general needs and emergencies, parents earmark funds for college more than for any other specific purpose, alongside retirement. Only 10 percent of parents plan to tap their retirement funds for college, down from 20 percent in 2016 — the last time this report was published. To keep their college savings on track, six in 10 parents (61 percent) contribute a set amount to their college fund on a regular basis. To find more money for college, 30 percent of parents have cut back on discretionary spending, and 27 percent have reduced their household expenses.
| | |
| --- | --- |
| | For more information on DBA programs and events visit www.debankers.com or click on the logo at right to redirect to our website. |


Delaware Bankers Association
8 W. Loockerman Street
Dover, DE 19903