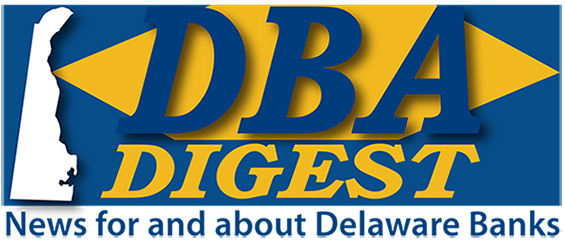 May 8, 2020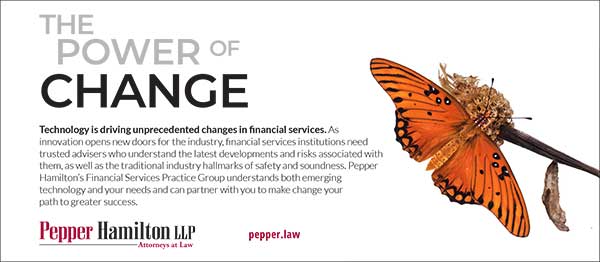 Elizabeth D. Albano to succeed Mark E. Huntley as President of Artisans' Bank effective May 1, 2020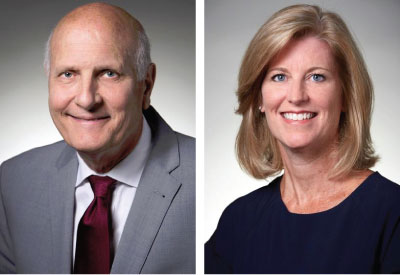 The board of directors of Artisans' Bank elected Elizabeth D. Albano as president and CEO starting May 1. Albano was previously executive vice president and chief financial officer of Artisans' Bank. Mark E. Huntley, past president and CEO, retired April 30. Huntley completes almost 42 years of service in regional and community banking and over six years with Artisans' Bank. "Beth is a strong leader with a deep understanding of all aspects of community banking. I am confident that she will lead Artisans' Bank and its employees to a bright future," he said. Albano has been with Artisans' Bank for 29 years. Her career progressed from a management trainee within the audit department to the finance division where she was controller and chief financial officer. In her different roles, she made key contributions in strategic planning, core data and accounting systems integration, administrative cost control and staff development.

Fulton Bank Funds Nearly $2 Billion in Loans to Business
and Nonprofit Customers Through the SBA's Paycheck Protection Program


Fulton Bank, N.A., a subsidiary of Fulton Financial Corporation, announced that, to date, through its participation in the Small Business Association's (SBA) Paycheck Protection Program (PPP), it is issuing nearly $2 billion in SBA guaranteed loans to more than 9,400 small business, nonprofit, and commercial clients. Fulton began accepting applications to the PPP in early April and reopened its application queue when Congress approved a second round of funding after the first round was depleted. "Small businesses are in a period of great economic uncertainty amidst the ongoing COVID-19 pandemic," said Curtis J. Myers, Chairman and CEO of Fulton Bank. "By participating in the PPP, Fulton Bank is helping our business customers navigate the significant challenges they face. Hundreds of employees worked day and night to ensure that all of our customers who qualified for funding could be processed quickly and entered into the SBA system. Because 75% of PPP funds provided to any business participant must be used to fund their payroll costs, Fulton Bank has helped its business customers change 100,000 employees' lives for the better during this difficult time."

Wells Fargo receives 'outstanding' rating
for community lending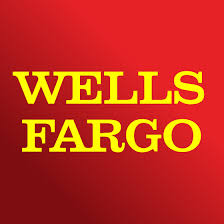 Wells Fargo & Company announced that its subsidiary, Wells Fargo Bank, N.A., has received a rating of "Outstanding" in its most recent Community Reinvestment Act (CRA) Performance Evaluation, which covers the years 2012 to 2018. This rating reflects Wells Fargo's strong performance on the exam's components and the company's proven commitment to serving low- to moderate-income communities. A copy of the OCC's entire report can be found on Wells Fargo's website. "While Wells Fargo still has work to do to regain the trust of our customers, regulators and others, our strong commitment to lending to, investing in and providing service to low- and moderate-income communities across the country has not wavered, and this rating is proof that our work is making a difference," said Wells Fargo CEO Charlie Scharf. "We are proud of the positive steps we have taken in recent years, and are pleased that the OCC noted this progress. Wells Fargo will continue to help promote economic growth, sustainable homeownership and neighborhood stability in low- and moderate-income communities where we do business."

BMT Market Insights

The longest economic expansion on record in the United States hit a wall during the first quarter of 2020. Economic conditions deteriorated during the second half of March, after the number of coronavirus cases started to accelerate, and U.S. government-mandated shutdowns and social distancing measures took effect. The abrupt halt of economic activity for a little more than two weeks in March was enough to cause a -4.8% contraction in real GDP for the first quarter, which was the worst GDP figure since the Great Recession of 2008/2009.

Jenifer Jurden Provides a Dose of COVID Sanity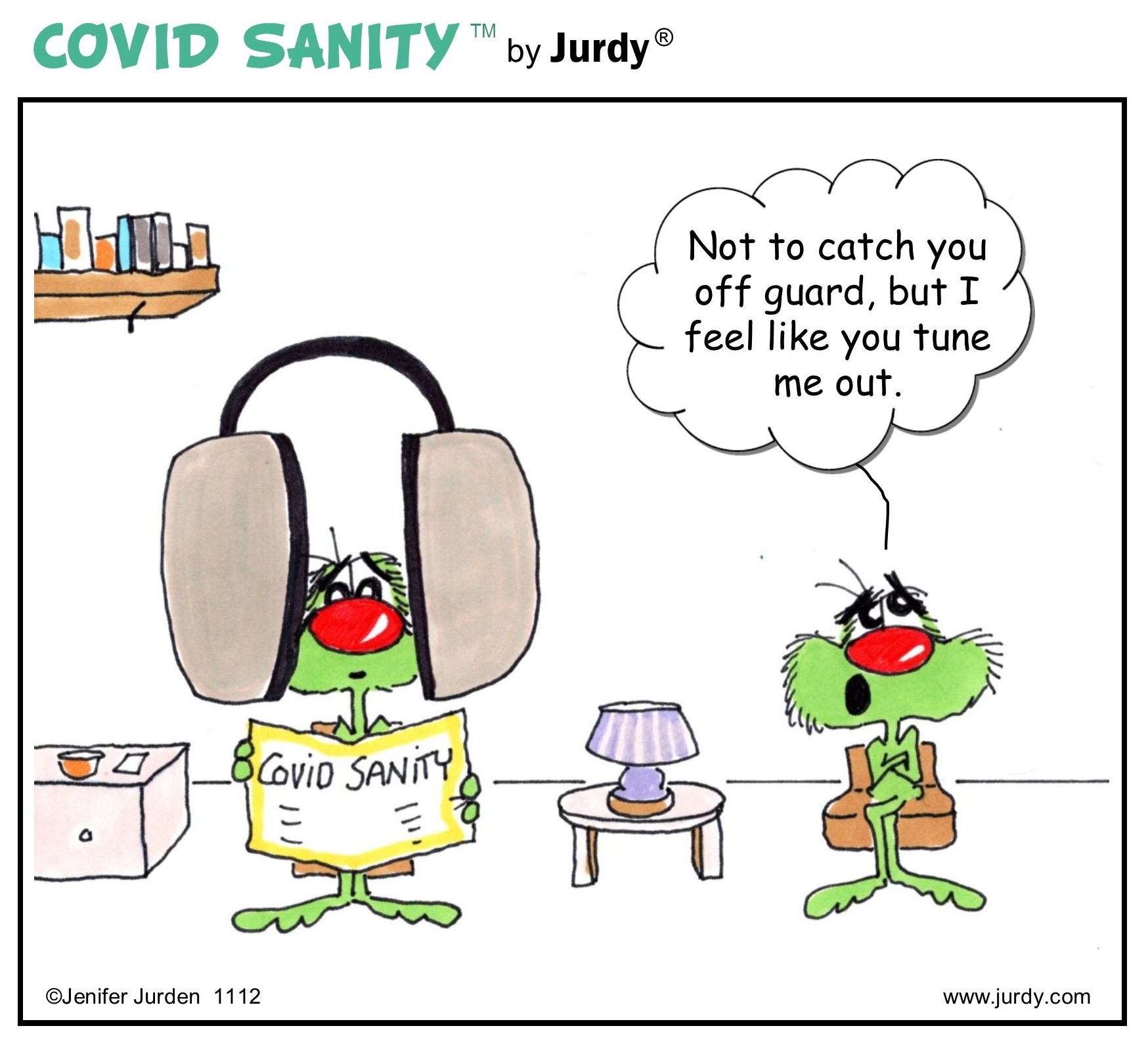 Jenifer Jurden is a Cartoonist from Wilmington who has graciously provided her COVID line of cartoons in the DBA Digest. Jurdy® is her other-worldly "Hero of Happyness" whose cartoons bring levity to humans worldwide.
COVID-19 Resources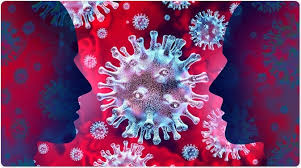 The FDIC, the OCC, the Federal Reserve, and other agencies have created webpages to provide banks and the public with updates on the COVID-19 situation.
Federal Reserve's COVID-19 Page
Treasury Department - Assistance for Small Businesses
ABA Pandemic Response and Business Continuity Resources
DBA Annual Dinner Cancelled due to COVID-19 Pandemic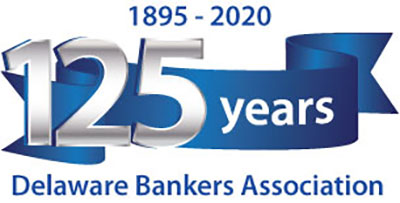 Due to the COVID-19 pandemic, the Delaware Bankers Association annual dinner has been cancelled. Preparations are underway for an online version of the event with many of the regular features of the popular event.


Pepper Hamilton / Troutman Sanders Webinar
Friday, May 8th 1:00 - 2:00 PM
How Lenders Can Defend Against Claims in PPP Litigation




Join Troutman Sanders and Pepper Hamilton for a webinar to discuss how banks have become targets in multiple lawsuits arising from the Paycheck Protection Program (PPP) under the CARES Act and the Small Business Administration's loan program. Our speakers will discuss how we got here and what lenders can do to be prepared to defend against claims. Speakers: James Stevens, Partner, Troutman Sanders; Richard Eckman, Of Counsel, Pepper Hamilton; Amy Williams, Partner, Troutman Sanders; Maryia Jones, Associate, Troutman Sanders; Richard Zack, Partner, Pepper Hamilton: Callan Stein, Partner, Pepper Hamilton.
There is no cost to register.

Chambers USA Recognizes 13 Morris James Attorneys
and 4 Practice Areas




Morris James LLP is again recognized as a top Delaware law firm in the Chambers USA Guide to America's Leading Lawyers for Business. Thirteen of the firm's attorneys are ranked among the best in Delaware based on factors such as technical legal ability, client service, diligence, and commercial vision and business understanding. Morris James is also recognized in the Chambers USA 2020 Guide for its renowned practices including Chancery, Bankruptcy/Restructuring, Real Estate, and Labor and Employment.

Barrist and O'Toole Present on Legal Opinions at Virtual Real Estate Law Conference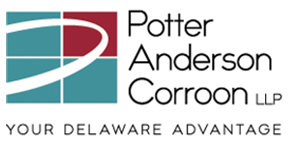 Potter Anderson Partners Joy Barrist and Matt O'Toole will be panelists at the 32nd Annual RPTE National CLE Conference, which is being held as a virtual event. The "Legal Opinions: Liability of Opinion Giver and Other Topics" panel will include discussions of legal opinions on common law trusts, legal opinions on Delaware entities, litigation against opinion givers, and unreasonable opinion requests and comments.


Small Business Administration Hiring for Two Temporary, Full-Time, Virtual Positions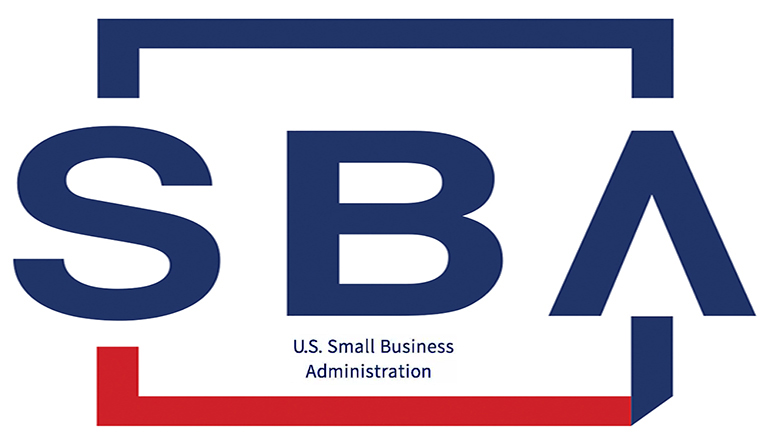 Loan Specialist (Gen) (Supersedes previous announcement, EXC-20-065-PDC-10753859, to amend duty location)
GS-1165-09/11; Full time (Temp)
Office of Disaster Assistance (ODA) https://www.usajobs.gov/GetJob/ViewDetails/563879000

Loan Assistant
GS-1165-05/07
Full time (Temp) Office of Disaster Assistance (ODA) https://www.usajobs.gov/GetJob/ViewDetails/563394500


| | |
| --- | --- |
| | For more information on DBA programs and events visit www.debankers.com or click on the logo at right to redirect to our website. |


Delaware Bankers Association
8 W. Loockerman Street
Dover, DE 19903