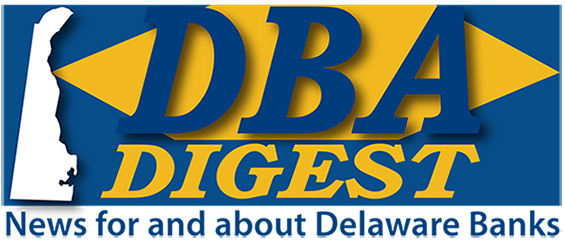 November 15, 2019

Last Call! For Compliance '19 -
The DBA's Annual Compliance School!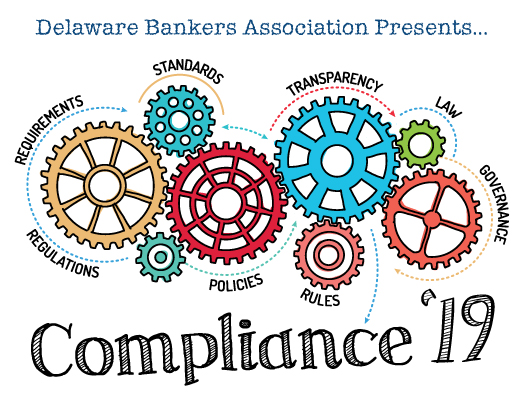 Compliance Professionals, This is your last opportunity to register for Compliance '19, the DBA's annual Compliance School! This year's event will be Tuesday through Thursday, November 19th - 21st at Wilmington University's Brandwine Campus. Compliance '19 will shine a spotlight on a number of ongoing, current and pending changes and will feature detailed discussions of emerging issues in consumer lending, deposits/operations, risk-management, audit, and AML/BSA/OFAC. Best of all, the School offers a valuable opportunity for peer exchange. Topics include: • BSA/AML/OFAC • Fraud • Cybersecurity • CRA • TRID • Beneficial Ownership • Elder Abuse • Flood Insurance • Reg. CC • Updates to compliance manuals and guides, and much more!
Sponsored by Pepper Hamilton, LLP.

Click on the link below for full agenda and registration information!



DBA Cybersecurity Forum - December 4, 2019
University & Whist Club, Wilmington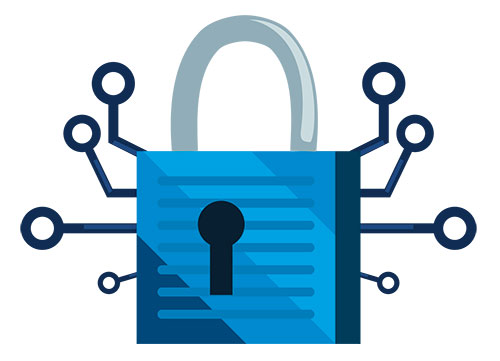 Join us on December 4th, 8 a.m. to noon, as our panel of cybersecurity experts discuss the latest issues surrounding cloud security for financial institutions including methods, controls, challenges and best practices. Speakers include: Harry Perper, Chief Engineer at The MITRE Corporation; Lawrence Cruciana, Chief Systems Engineer at Corporate Information Technologies; George Mach, President, CEO – CISSP, Apex IT Group • Robert Nicholson, Solutions Integrator, Department of Technology and Information; Solomon Adote, Chief Security Officer, Department of Technology and Information; and, Richard S. Mroz, Managing Director, Resolute Solutions, LLC. Click on the link below for the full agenda and registration information.


Women Connect Comes to Sussex County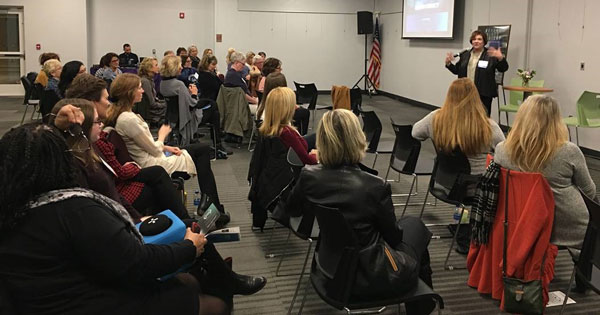 Filmmaker Melissa Davey conducts a lively Q&A session at Thursday night's Women Connect session


DBA's Women Connect convened November 7th and 8th in Lewes, Delaware. Thursday night featured a reception with filmmaker Melissa Davey and special screening of her film "The Beyond 60 Project," a documentary initiative about women over the age of 60. The next morning featured engaging speakers, including Susan Rocco, founder and host of "The Women to Watch" Radio program, and Michelle DiFebo Freeman, the Founder and CEO of the Carl M. Freeman Foundation. Thank you to Platinum Sponsor, Capital One; Silver Sponsor, The Bryn Mawr Trust Company of Delaware; and, Bronze Sponsors: Brown Brothers Harriman; Charles Schwab Trust Company of Delaware; and, County Bank.


WSFS Executes Next Phase of Leadership Succession Plan; Rodger Levenson elevated to Chairman of the Board; Mark A. Turner will continue to serve on WSFS Board



WSFS Financial Corporation (Nasdaq: WSFS), the parent company of WSFS Bank, announced that effective January 1, 2020, Rodger Levenson will assume the role of Chairman of the Board of Directors, in addition to his role as President and CEO. Mark A. Turner will step aside from his role as Executive Chairman and remain on the Board as a Director. Lead Independent Director Eleuthère I. du Pont said, "Mark assumed the role of Executive Chairman on January 1, 2019, amidst WSFS' efforts to close on the acquisition and integration of Beneficial Bank with several critical milestones ahead. With those milestones achieved and understanding Mark's previously disclosed desire to explore and take on new challenges, the Board initiated the next phase of our succession plan by unanimously selecting Rodger as our Chairman and Mark stepping into a Director role." Mr. Levenson is a lifelong resident of the Delaware Valley and has more than 33 years of local banking experience. He joined WSFS in 2006 and assumed the role of President and CEO on January 1, 2019. Since that time, Mr. Levenson led the successful integration of Beneficial to position WSFS as the only bank with distinct market advantages, including the size and scale to compete with banks of all sizes, a full-service product suite, regional market knowledge and local decision making.



Fulton Bank, N.A. Purchases the Wealth Business of APS Wealth Management in Camp Hill, PA




Fulton Bank, N.A., a subsidiary of Fulton Financial Corporation announced that it has purchased the wealth management business formerly conducted by APS Wealth Management in Camp Hill, PA. The transaction was completed on October 4, 2019. The terms of the agreement have not been disclosed. APS Wealth Management, which was established by Mike Chwastyk in 1994, had approximately $67 million in assets under management or administration at the time the sale to Fulton was completed. Fulton Bank, N.A., has approximately $11 billion in assets under management or administration through its wealth management division, Fulton Financial Advisors. "Our purchase of APS Wealth Management is enabling Fulton to enhance our outreach to clients in central Pennsylvania," said Curtis J. Myers, president and COO of Fulton Financial Corporation. "For 25 years, Mike Chwastyk and his team have built a strong client base by delivering highly personalized financial solutions. We're delighted to unite to create a winning combination of outstanding service, solid reputation and world-class products, supported by our continued relationship with Raymond James."



2nd Annual FinTech Forum - December 11th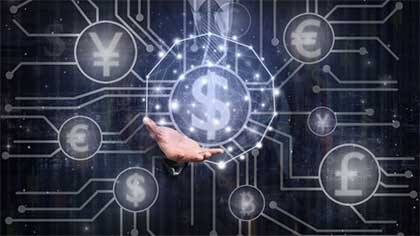 Join the New Castle County Chamber of Commerce, December 11th, 9 a.m. to 4:30 p.m. at the Chase Center on the Riverfront, for a high impact forum that brings together leaders, policymakers, banks and businesses to look at the growing FinTech industry and its impact on business in Delaware. Hear from: Warren Pennington, Principal, Vanguard Julap Jugatani, Senior Analyst, Federal Reserve Jeffrey Meiler, CEO, Marlette Funding and many more!



Morris Nichols Promotes Bankruptcy Attorney
Matt Harvey to Partner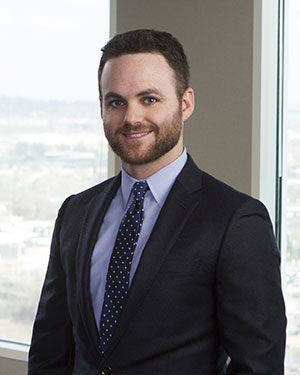 Morris, Nichols, Arsht & Tunnell LLP is pleased to announce that bankruptcy and restructuring attorney Matthew B. Harvey has been invited to join the firm partnership, effective January 1, 2020. "We are delighted to welcome Matt to the partnership and congratulate him on this significant career milestone," said Andrew M. Johnston, chair of the firm's executive committee. Matt focuses on chapter 11 business bankruptcy, bankruptcy litigation, reorganization, and restructuring. "Matt's robust restructuring experience and commitment to clients represent the hallmarks of our restructuring practice," said Robert J. Dehney, head of Morris Nichols' Business Reorganization & Restructuring Practice. "His promotion, along with the recent addition of three associates to our bankruptcy practice, positions us to handle the increasing volume of cases filed in the nation's bankruptcy courts."


U.S. News -Best Lawyers Recognizes Connolly Gallagher in 2020 "Best Law Firms" Guide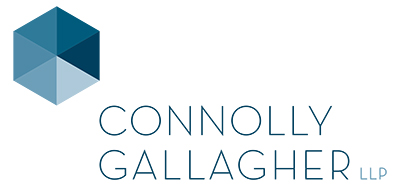 U.S. News –Best Lawyers® has once again ranked Connolly Gallagher LLP in its annual guide of the "Best Law Firms." In the 2020 edition, the firm was selected for 16 law practice areas in Delaware. They include: Administrative/Regulatory Law Bankruptcy and Creditor Debtor Rights/ Insolvency and Reorganization Law Commercial Litigation Corporate Governance Law Corporate Law Employment Law- Individuals Employment Law- Management Litigation- Banking & Finance Litigation – Bankruptcy Litigation- Intellectual Property Litigation – Land Use & Zoning Litigation – Mergers & Acquisitions Litigation – Trusts & Estates Real Estate Law Tax Law Trusts & Estates Law These rankings complement the recognition of 14 Connolly Gallagher attorneys selected for inclusion in the 2019 edition of The Best Lawyers in America® which was released in August 2019.


Gordon, Fournaris & Mammarella, P.A. Receives U.S. News – Best Lawyers® "Best Law Firms" Ranking




Gordon, Fournaris & Mammarella, P.A. ("GF&M") has been regionally ranked in eight practice areas in the 2020 edition of U.S. News – Best Lawyers® "Best Law Firms," with all eight areas being in the top two tiers. Firms included in the rankings are evaluated based on reviews, surveys and high performance ratings provided by clients and peers. This year, 14,931 law firms were ranked throughout the United States. GF&M's Litigation – Trusts & Estates practice area was ranked Tier 1. Practice areas ranked Tier 2 are as follows: Arbitration, Corporate Governance Law, Corporate Law, Mediation, Real Estate Law, Tax Law, and Trusts & Estates Law.


"These Lawyers Are Truly Experts in Their Field" – Benchmark Litigation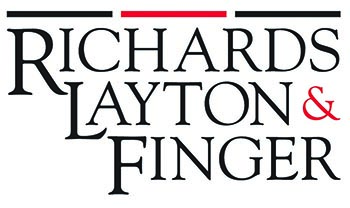 Fifteen Richards, Layton & Finger attorneys have been recognized in the 2020 edition of Benchmark Litigation, more lawyers than from any other Delaware firm. In addition to the individual attorney rankings, Richards Layton received Benchmark's top firm ranking. "These lawyers are truly experts in their field," a client reported to Benchmark. "[They are] fully invested in the client and unbelievably committed to client service and obtaining the very best result for the client. Their legal talent is only matched by their legal creativity and diligence."


Santora CPA Group Announces Two Additions to its Team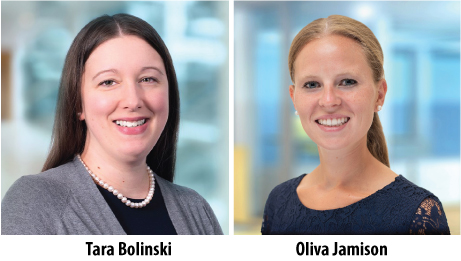 Santora CPA Group, a Newark-based Certified Public Accounting and Consulting firm, is pleased to announce the following additions to its team: Tara J. Bolinski has joined the Trust Services Team. She came to the firm having expertise in new business acceptance, trust compliance, administration, and client service. Previously, Tara worked as a Social Worker for a nonprofit organization. Her most recent role was On-Boarding Manager at a Wilmington-based trust company. Tara is a graduate of York College of Pennsylvania with a degree in Criminal Justice. Tara also volunteers for Compassionate Care Hospice in their inpatient unit at St. Francis Hospital in Wilmington. Olivia R. Jamison has joined the firm as a Staff Accountant. She is a December 2018 magna cum laude graduate of the University of Delaware with a Bachelor of Science degree in Accounting and has recently passed the Uniform CPA Examination. She started her career with the firm as a Summer Intern in 2018. She will be providing auditing, accounting, and a variety of tax preparation services to the firm's clients. Olivia is a member of the American Institute and the Delaware Society of Certified Public Accountants.


Potter Anderson welcomes associate Kate Mahoney to Corporate Litigation group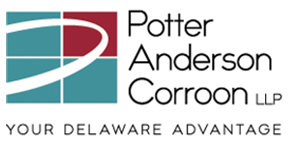 Potter Anderson recently announced the addition of Kate Mahoney as an associate for the firm's Corporate Litigation group. Mahoney focuses her practice on corporate and commercial litigation in the Delaware Court of Chancery. She received her law degree from Drexel University in 2016 and previously worked at Gordon, Fournaris & Mammarella.


| | |
| --- | --- |
| | For more information on DBA programs and events visit www.debankers.com or click on the logo at right to redirect to our website. |


Delaware Bankers Association
8 W. Loockerman Street
Dover, DE 19903