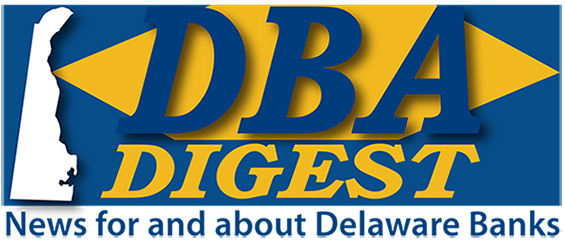 November 1, 2019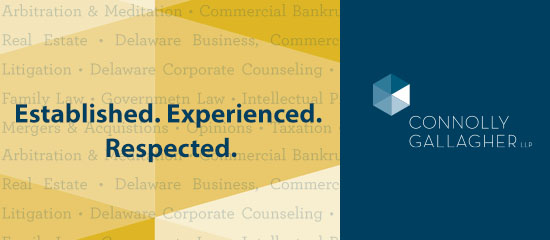 Last Call for the Next Women Connect!
Sussex County!
November 7th & 8th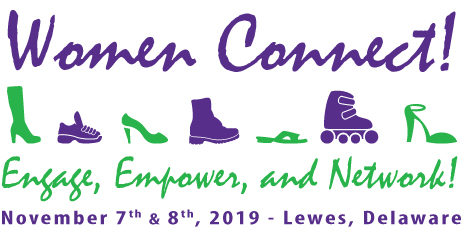 Final call to register for the next Women Connect event - November 7th and 8th in Lewes, Delaware. Thursday night features a reception with filmmaker Melissa Davey and special screening of her film "The Beyond 60 Project," a documentary initiative about women over the age of 60. The next morning will feature engaging speakers, including Susan Rocco, founder and host of "The Women to Watch" Radio program, and Michelle DiFebo Freeman, the Founder and CEO of the Carl M. Freeman Foundation. Attend one event or both! Sponsorship opportunities also available! Join Platinum Sponsor, Capital One; Silver Sponsor, The Bryn Mawr Trust Company of Delaware; and, Bronze Sponsors: Brown Brothers Harriman; Charles Schwab Trust Company of Delaware; and, County Bank. Click on the link below for the full agenda and registration form.



Compliance Professionals - Get the Latest Information You Need at Compliance '19!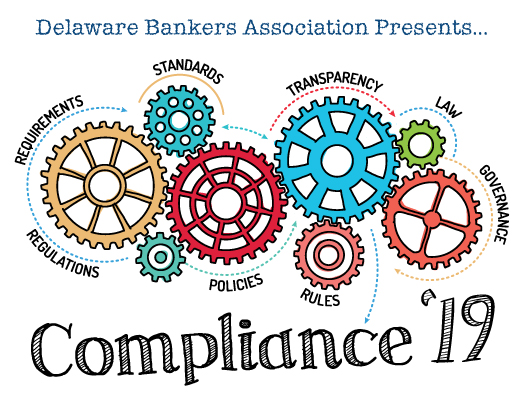 There's still time to register for Compliance '19, the DBA's annual Compliance School! This year's event will be Tuesday through Thursday, November 19th - 21st at Wilmington University's Brandwine Campus. Compliance '19 will shine a spotlight on a number of ongoing, current and pending changes and will feature detailed discussions of emerging issues in consumer lending, deposits/operations, risk-management, audit, and AML/BSA/OFAC. Best of all, the School offers a valuable opportunity for peer exchange. Topics include: • BSA/AML/OFAC • Fraud • Cybersecurity • CRA • TRID • Beneficial Ownership • Elder Abuse • Flood Insurance • Reg. CC • Updates to compliance manuals and guides, and much more!
Sponsored by Pepper Hamilton, LLP.

Click on the link below for full agenda and registration information!



DBA Cybersecurity Forum - December 4, 2019
University & Whist Club, Wilmington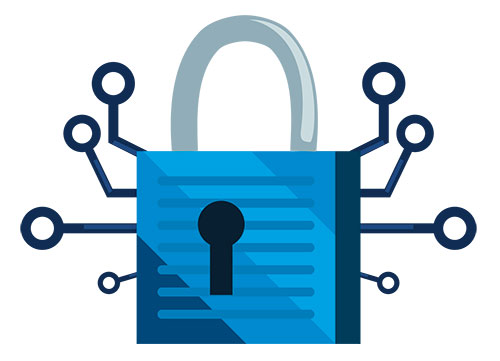 Join us on December 4th, 8 a.m. to noon, as our panel of cybersecurity experts discuss the latest issues surrounding cloud security for financial institutions including methods, controls, challenges and best practices. Speakers include: Harry Perper, Chief Engineer at The MITRE Corporation; Lawrence Cruciana, Chief Systems Engineer at Corporate Information Technologies; George Mach, President, CEO – CISSP, Apex IT Group • Robert Nicholson, Solutions Integrator, Department of Technology and Information; Solomon Adote, Chief Security Officer, Department of Technology and Information; and, Richard S. Mroz, Managing Director, Resolute Solutions, LLC. Click on the link below for the full agenda and registration information.


Artisans' Bank's Mary Sheldon receives DCA Award!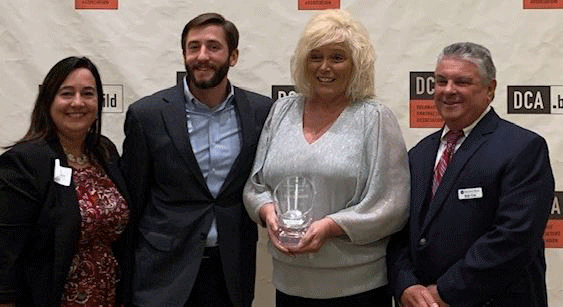 Artisans' Bank Downtown Branch Manager Mary Sheldon was the recipient of the 'Richard P. DiSabatino, Sr. Award' at the 50th annual DCA Construction Excellence Award dinner on Thursday, October 24th, 2019. As the recipient of this award, she was acknowledged for her commitment to the community with her tireless efforts to always lend a hand to the DCA organization. Adam DiSabatino proudly presented the award named after his late grandfather. Artisans' Bank commercial lenders Nicole Monroe-Cole and Bob Cox joined in the celebration and acknowledgment of their teammate.


JPMorgan Chase Joins Second Chance Efforts to Reduce Obstacles to Employment




JPMorgan Chase is expanding its commitment to giving people with criminal backgrounds a second chance by supporting their reentry into the workforce, community and local economies. The firm today lays out a new public policy agenda, invests more in communities and enhances its own hiring strategy in collaboration with other businesses to create economic opportunity for more people. The unemployment rate is an estimated 27 percent for the roughly 5 million formerly incarcerated people in the U.S. — more than five times the overall national rate — and research shows that over 600,000 people are released each year from prison. Policymakers and businesses increasingly recognize that providing education, skills training and employment opportunities to people with arrest or conviction histories helps reduce recidivism, increase public safety, build stronger communities and strengthen the economy.



Shore United Bank Welcomes Branch Manager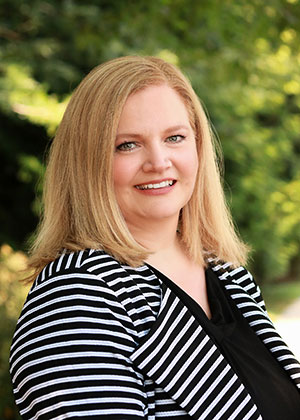 Shore United Bank is proud to announce that Lynn Hancock has joined the company as a Branch Manager. Lynn will be managing our new branch location in Ocean City, Maryland that is scheduled to open in February of 2020. Lynn joins Shore United Bank with prior experience in consumer and business banking and knowledge of the Ocean City market area. "We are excited to have Lynn on our team. Her knowledge of banking and experience in the Ocean City market will be an asset to our expansion. She has a passion for helping customers reach their financial goals," says Jennifer Joseph, Executive Vice President, Chief Retail Banking Officer. "I am proud to work for a bank that truly cares about the community. Shore United Bank offers on-the-go banking options with a focus on security, along with personalized service that you would expect from a local, community bank," says Ms. Hancock.



Join the FDIC's "Trust Through Transparency" Listening Session, November 13, in New York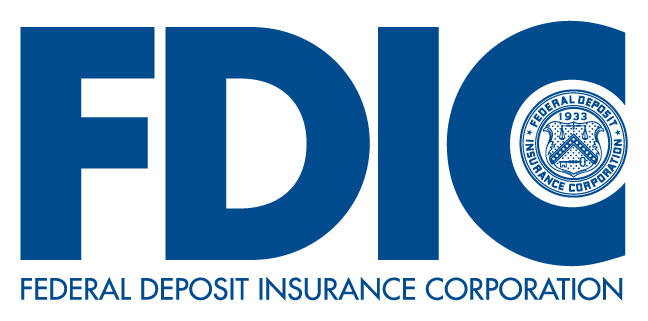 SEC's Leveraged Loan Market Outlook

The FDIC's will hold a "Trust through Transparency" listening session at the FDIC's New York Regional Office in New York, NY on Wednesday, November 13, 2019. This event is part of a series of nationwide sessions that offer FDIC stakeholders the opportunity to discuss our supervisory appeals and dispute resolution processes in a closed-door, confidential setting. The session will be facilitated by representatives from the FDIC's Office of the Ombudsman – a neutral and impartial resource for bankers and others – to encourage attendees to speak candidly about any challenges they face when working with the FDIC's supervisory staff and processes. Further, no representatives from the agency's supervision and consumer protection divisions will attend the sessions, and comments will not be attributed to any individual or their affiliation. Feedback gathered through the sessions will be used to enhance the agency's transparency, efficiency, and accountability efforts. Follow the link below to register.



Santora CPA Group Announces Two Promotions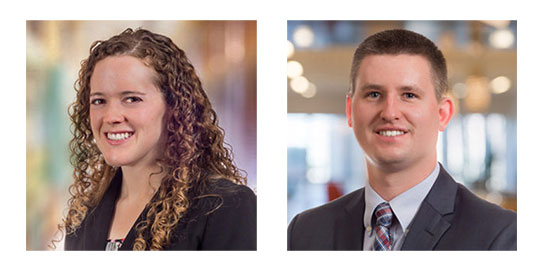 Santora CPA Group, a Newark-based Certified Public Accounting and Consulting firm, is pleased to announce the following two promotions: Victoria M. Stewart, CPA has been promoted to Manager. She joined the firm in June 2008 after graduating from the University of Delaware with Bachelor of Science Degrees in Accounting and Finance. She has worked with a variety of organizations and has experience in servicing contractors and government and nonprofit organizations. Torie successfully completed the AICPA's COSO Internal Control Certificate program. Keith A. Delaney, CPA, MBA, CMA, CVA has been promoted to Manager. He joined the firm in January 2015. Keith is a 2011 graduate of the University of Delaware with Bachelor of Science Degrees in Accounting and Finance. He provides a variety of tax, consulting, and accounting and auditing services to the firm's clients.


Gregory J. Weinig to Present at
ACTEC Mid-Atlantic Fellows Institute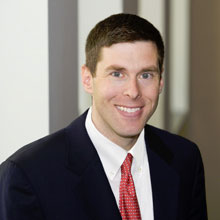 Connolly Gallagher Trusts & Estates partner Gregory J. Weinig will present on "Representing Fiduciaries" at the American College of Trust and Estate Counsel ("ACTEC") Mid-Atlantic Fellows Institute in Philadelphia on November 7, 2019. The Mid-Atlantic Fellows Institute was created to develop the profession's future leaders through a series of in-depth educational presentations led by outstanding subject matter experts in each field. Upon completion participants are recognized as Graduates of the Institute.


Morris James Leads in Delaware Today Top Lawyers Survey




Morris James is pleased to announce that 49 of its lawyers in 18 practice areas were voted by their peers as "Top Lawyers" in a survey conducted by Delaware Today for the November 2019 edition. Of those recognized, 13 lawyers in 11 practice areas were the top vote-getters statewide. The overall number of recognized attorneys was the highest of any Delaware law firm for the second consecutive year. See the full listing at the link below.



Nineteen Richards Layton Attorneys Chosen as
Delaware Today Top Lawyers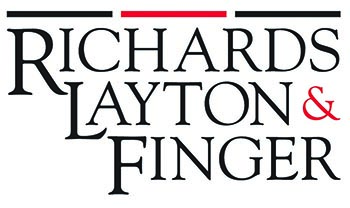 Nineteen Richards, Layton & Finger attorneys have been chosen as Top Lawyers in Delaware Today magazine's annual list of the best lawyers in the state. Two Richards Layton lawyers, Lori Brewington and Mark Purpura, were designated as the top vote getters in the state in their respective practice areas; Mark for the fifth year. See the full listing via the link below.


McCollom D'Emilio Smith Uebler Partner Selected for Delaware Today's 2019 Top Lawyers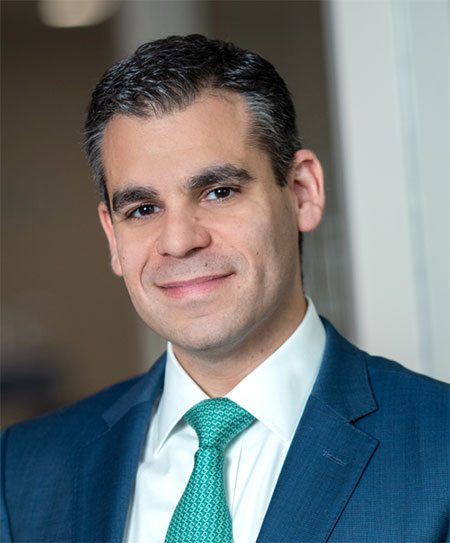 McCollom D'Emilio Smith Uebler LLC Managing Member, Matthew P. D'Emilio was selected as one of Delaware Today magazine's 2019 Top Lawyers. D'Emilio focuses his practice on estate planning and wealth transfer, estate and trust litigation, estate and trust administration, business transactions, and tax law. He received his B.S. from Villanova University and his J.D. from Widener University School of Law. The state's attorneys were surveyed by the magazine on which of their peers they would like to nominate in certain practice areas. The November issue of the magazine is now available on newsstands.


Pepper Hamilton Alert: SEC's Leveraged Loan Market Outlook




On September 19, the Securities and Exchange Commission's Investor Advisory Committee held a hearing to discuss the risks of increased leverage in the loan market and the potential impact leveraged loans and collateralized loan obligations (CLOs) could have on the broader economy. The Committee sought to identify systematic risks to the market, noting areas of concern and recognizing regulatory implications. The risks identified by panelists included covenant-lite loans, regulatory capital arbitrage, and inconsistent definitions of EBITDA. In conjunction with these risks, panelists identified potential remedies, such as SEC regulation of loans as securities and rating agency regulation.



| | |
| --- | --- |
| | For more information on DBA programs and events visit www.debankers.com or click on the logo at right to redirect to our website. |


Delaware Bankers Association
8 W. Loockerman Street
Dover, DE 19903