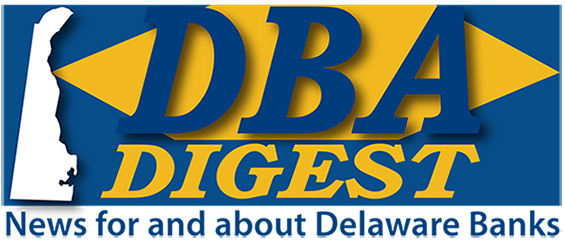 November 22, 2019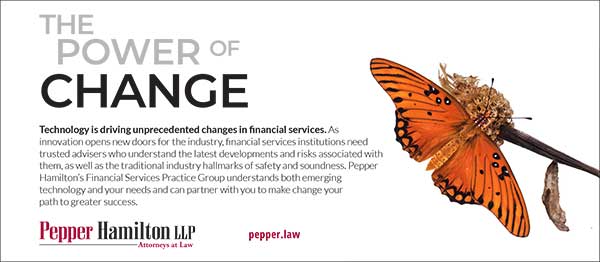 Compliance '19 - The DBA's Annual Compliance School!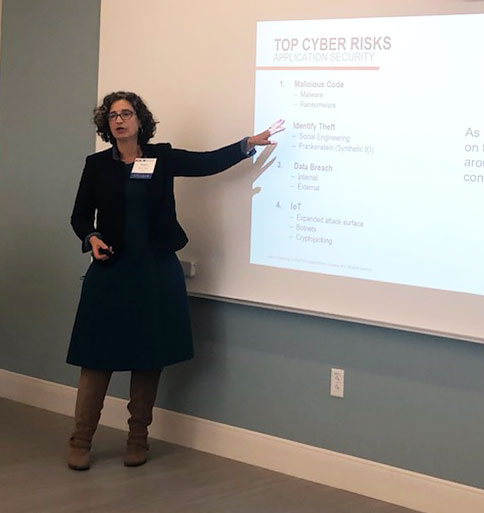 Elizabeth Rozsa, Senior Consultant – Center of Regulatory Intelligence, CAPCO, reviews top cybersecurity risks at Wednesday's Compliance '19 session.



Compliance Professionals from throughout the state received valuable updates on a wide range of topics this week at Compliance '19, the DBA's annual Compliance School! This year's event was held Tuesday through Thursday, at Wilmington University's Brandwine Campus. Attendees got up-to-the minute training on issues in consumer lending, deposits/operations, risk-management, audit, and AML/BSA/OFAC.
Thanks to all who attended, and thank you to our sponsor, Pepper Hamilton, LLP.



DBA President Sarah Long's "Building a Successful Talent Pipeline" Article Featured in Delaware Business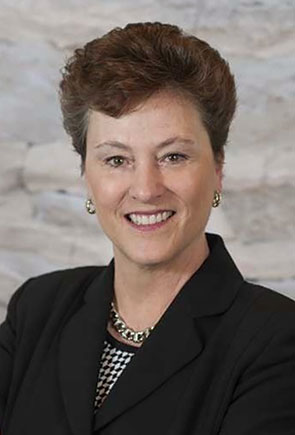 DBA President Sarah Long's feature article "Building a Successful Talent Pipeline" was published in the November/December issue of Delaware Business magazine. In the article Sarah details the creation and success of the University of Delaware's Trust Management Minor.
Sarah writes: "Over the past three years, significant milestones have been reached. These include: having the Trust Management Minor at the University of Delaware officially approved by the UD Faculty Senate; hiring the Professor of Practice; establishing an Advisory Board; implementing the curricula; developing and implementing the mentor and intern programs; and, enrolling the first students. Each of these goals has been met, resulting in wins for all! We thank the multitude of industry subject matter experts who gave so freely of their time and talents to ensure the success of the Minor."




Bank of America Provides REACH Riverside and Easterseals Funding and Leadership Training to Advance Economic Mobility in Delaware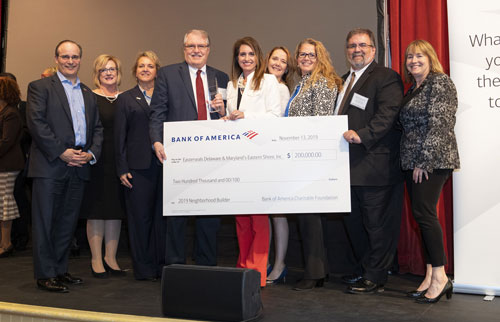 REACH Riverside and Easterseals Delaware & Maryland's Eastern Shore have been named as the 2019 Bank of America Neighborhood Builders® awardees for Delaware. The nonprofits were selected for their efforts to promote economic mobility through community revitalization and innovative services for children and adults with disabilities. As an awardee, each organization receives a $200,000 grant, a year of leadership training for the executive director and an emerging leader at the organization, a network of peer organizations across the U.S., and the opportunity to access capital to expand their impact. Over the past 15 years, Bank of America has invested $240 million in 49 communities through Neighborhood Builders, partnering with more than 1,000 nonprofits and helping more than 2,000 nonprofit leaders strengthen their leadership skills. "REACH Riverside and Easterseals play significant roles in revitalizing the communities we serve," said Chip Rossi, Delaware market president, Bank of America. "We're proud to support two local nonprofits through our Neighborhood Builders program that are leading the charge to advance sustainable growth in the community and address tough issues related to economic mobility."



MidCoast Community Bancorp finds a buyer
in Citizens Financial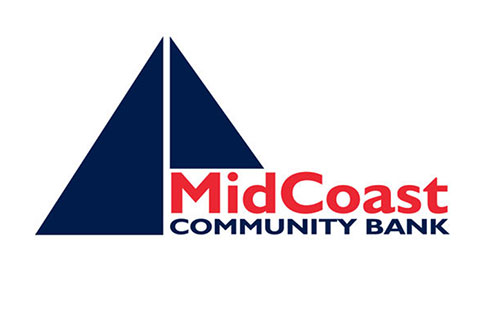 MidCoast Community Bancorp has agreed to be acquired by Mansfield, Pennsylvania-based Citizens Financial Services for an estimated $31 million less than five years after CEO Eric Hoerner took over the reins following what one of its board members called "a harsh turn of events." As of June 30, 2019, MidCoast had $268 million in total assets, $231 million in loans, and $213 million in deposits, with a loan portfolio 58% in commercial real estate. Deposits are heavily weighted toward CDs, which make up 63% of the portfolio. MidCoast considers itself a business bank with more than 3,500 customers, 800 lending relationships, and three branches in New Castle County. Citizens has "a broader range of products than we do," Hoerner noted. "They have typical cash management, business accounts, and so forth that we don't have. They also have a wealth management division, and their lending limit is generally at least twice our lending limit. And in some cases, it could be three to four times our lending limit." The sale isn't scheduled to close until April 2020, but the bank has already increased its lending limit to be more in line with Citizens Financial.



OCC Proposes Rule to Clarify "Valid When Made" Doctrine




The Office of the Comptroller of the Currency (OCC) is soliciting comments on a proposed rule to clarify that when a national bank or savings association sells, assigns, or otherwise transfers a loan, interest permissible prior to the transfer continues to be permissible following the transfer. This proposal will address confusion about the effect of a transfer on a loan's valid interest rate, including confusion resulting from a recent decision from the U.S. Court of Appeals for the Second Circuit (Madden v. Midland Funding, LLC). The proposed rule would apply to all national banks and state and federal savings associations. Comments will be accepted for 60 days after publication in the Federal Register. The Federal Deposit Insurance Corporation is also issuing a proposal that would address this issue.



2nd Annual FinTech Forum - December 11th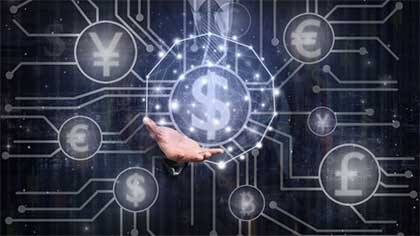 Join the New Castle County Chamber of Commerce, December 11th, 9 a.m. to 4:30 p.m. at the Chase Center on the Riverfront, for a high impact forum that brings together leaders, policymakers, banks and businesses to look at the growing FinTech industry and its impact on business in Delaware. Hear from: Warren Pennington, Principal, Vanguard Julap Jugatani, Senior Analyst, Federal Reserve Jeffrey Meiler, CEO, Marlette Funding and many more!



Mark T. Dabertin Quoted in Reverse Mortgage Daily Article, '11 States Join Supreme Court Challenge to CFPB's Core Structure'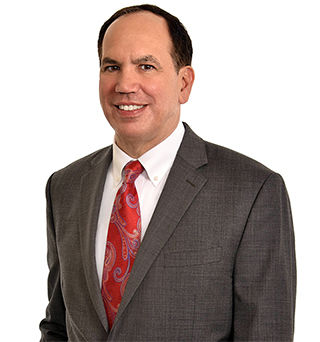 Mark T. Dabertin, special counsel in the Financial Services Practice Group of Pepper Hamilton, was quoted in the November 12, 2019 Reverse Mortgage Daily article, "11 States Join Supreme Court Challenge to CFPB's Core Structure." Changing the structure of the CFPB could make the agency more malleable to ever-changing political headwinds, according to Mark Dabertin, an attorney in law firm Pepper Hamilton's Financial Services Practice Group. "This structure allows the incumbent Director to exercise a degree of independence that would be lost if the president could replace the Director at will," Dabertin told RMD in September. "If the latter were to occur, the CFPB would likely be viewed as purely political and its actions would constantly be at risk of being undone."


Gawthrop Presents: Attorney Kristen Bennett at Women's Leadership Conference in Wilmington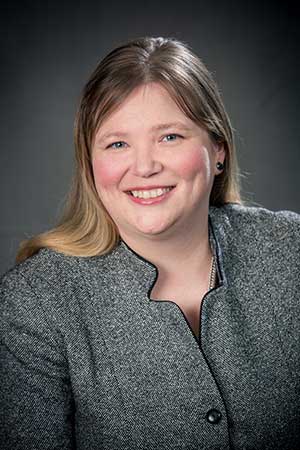 Attracting women in all levels of business, the New Castle County Chamber of Commerce's 29th Annual Women's Leadership Conference was just held November 14, 2019 at Chase Center on the Riverfront. As a workshop sponsor, Gawthrop Greenwood was pleased to introduce a panel speaking on "Leading in a Male-Dominated Industry." Attorney P. Kristen Bennett provided the introduction. Practicing in trusts and estates, as well as taxation from Gawthrop Greenwood's offices in Greenville, DE, Bennett is one of six female partners at Gawthrop Greenwood and was recently named by the Brandywine Health Foundation to its Executive Board. The featured panelists included Mary Johnston, Superior Court Judge; Lauren Morgens, Captain, Kalmar Nyckel; Lorri Grayson, President, GGA Construction; Desa Burton, Executive Director, Zip Code Wilmington. The moderator was Ashley Deadwyler-Jones of State Farm.


Delaware State Bar Association Names RJ Scaggs for Distinguished Mentoring Award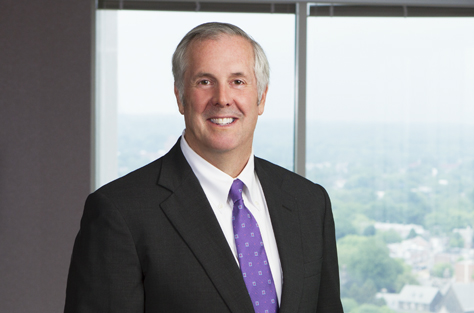 The Delaware State Bar Association has announced that R. Judson ("R.J.") Scaggs, Jr. will receive the organization's 2019 "Distinguished Mentoring Award." The honor is given to a Delaware lawyer or judge who, by distinguished mentoring of other Delaware lawyers (or future lawyers) over a period of many years, has served as an inspiration to and a model for those lawyers in striving for and maintaining the highest standards in their professional careers and in their community involvement. "Our profession has a long tradition of helping one another, especially within the Delaware Bar," R.J. said. "I am surprised and humbled by this award. I have received much more than I have given through my time spent supporting impaired and distressed attorneys, as well as through more conventional mentoring of newer attorneys." R.J. will be presented with the award at the DSBA's 2019 Awards Luncheon on Tuesday, December 10, 2019 in Wilmington.


| | |
| --- | --- |
| | For more information on DBA programs and events visit www.debankers.com or click on the logo at right to redirect to our website. |


Delaware Bankers Association
8 W. Loockerman Street
Dover, DE 19903