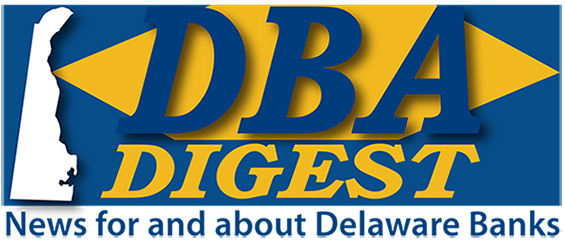 November 8, 2019

Time is Running Out to Get the
Information You Need at Compliance '19!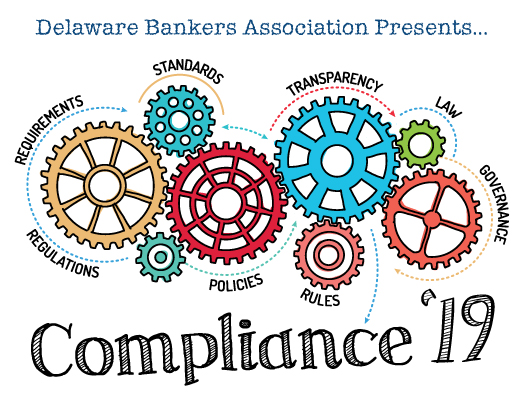 There's still time to register for Compliance '19, the DBA's annual Compliance School! This year's event will be Tuesday through Thursday, November 19th - 21st at Wilmington University's Brandwine Campus. Compliance '19 will shine a spotlight on a number of ongoing, current and pending changes and will feature detailed discussions of emerging issues in consumer lending, deposits/operations, risk-management, audit, and AML/BSA/OFAC. Best of all, the School offers a valuable opportunity for peer exchange. Topics include: • BSA/AML/OFAC • Fraud • Cybersecurity • CRA • TRID • Beneficial Ownership • Elder Abuse • Flood Insurance • Reg. CC • Updates to compliance manuals and guides, and much more!
Sponsored by Pepper Hamilton, LLP.

Click on the link below for full agenda and registration information!



DBA Cybersecurity Forum - December 4, 2019
University & Whist Club, Wilmington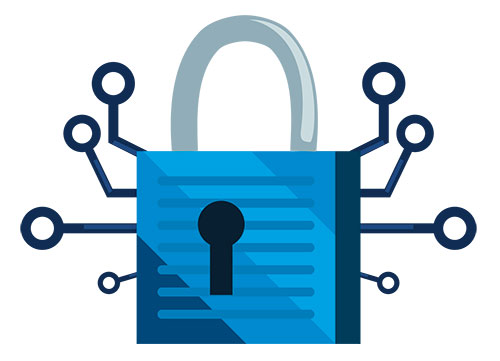 Join us on December 4th, 8 a.m. to noon, as our panel of cybersecurity experts discuss the latest issues surrounding cloud security for financial institutions including methods, controls, challenges and best practices. Speakers include: Harry Perper, Chief Engineer at The MITRE Corporation; Lawrence Cruciana, Chief Systems Engineer at Corporate Information Technologies; George Mach, President, CEO – CISSP, Apex IT Group • Robert Nicholson, Solutions Integrator, Department of Technology and Information; Solomon Adote, Chief Security Officer, Department of Technology and Information; and, Richard S. Mroz, Managing Director, Resolute Solutions, LLC. Click on the link below for the full agenda and registration information.


PNC Bank Appoints Jim Hutchinson Market Executive for Delaware, Extends Downtown Headquarters Lease Commitment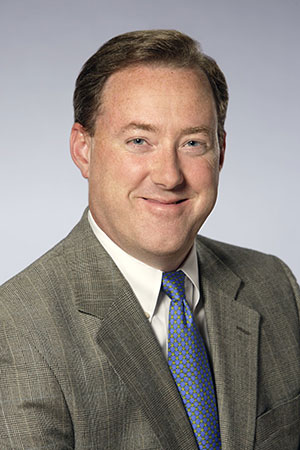 PNC Bank announced the appointment of Jim Hutchinson as Delaware Market Executive effective immediately. A PNC veteran, Hutchinson adds more than 30 years of financial services experience to the Delaware team. In addition to serving as Market Executive, Hutchinson, who takes on the role following the retirement of Bruce Colbourn, is assuming responsibilities as Wealth Director for the market. As Market Executive, Hutchinson will lead PNC's relationships with the local business community and community organizations, along with overseeing business development and relationship management for the market's Wealth Management team.

Along with the appointment of Hutchinson as market executive, PNC also announced a long-term lease renewal agreement for its 222 and 300 Delaware Ave. office tower locations. This agreement positions PNC as a continued presence in the downtown business district. It also extends a long-term presence for local leadership in the region. This includes line of business leaders who span several areas, from the Market Executive to senior executives representing Commercial and Retail Banking, Wealth Management and more, all based at PNC downtown regional headquarters.



Thomas M. Forrest Receives 2019 Distinguished Estate Planner Award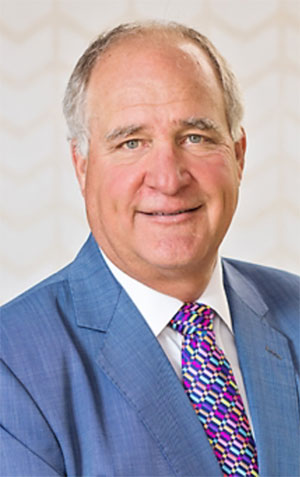 The Philadelphia Estate Planning Council will present its 2019 Distinguished Estate Planner Award to Thomas M. Forrest at the November 19, 2019 luncheon meeting at The Union League of Philadelphia. The purpose of this annual award is to honor an individual for outstanding contributions in the field of estate planning. Thomas M. Forrest, is President & CEO of U.S. Trust Company of Delaware. Tom is past President and founder of the Personal Trust Division for Charles Schwab Bank in Wilmington, Delaware. He opened and staffed the Schwab personal trust office in 2007. Before joining Charles Schwab, Tom was co-founder, President and CEO of U.S. Trust Company of Delaware. Tom joined U.S. Trust Company in 1999 and opened the U.S. Trust office in Delaware in 2000, where he managed the office through 2007. Tom returned to U.S. Trust Company of Delaware in 2012.



Bank of America Accelerates Move to $20 per Hour Minimum Wage in 2020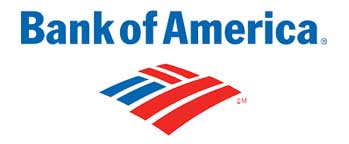 Bank of America announced that it is accelerating the move from its current US minimum hourly rate of pay of $17 to $20 by the end of the first quarter of 2020, more than a year earlier than originally planned. The decision is part of the company's commitment to delivering sustainable, responsible growth by being a great place to work – through leading physical, financial and emotional benefits as well as innovative learning and development resources that support the needs of its 208,000+ employees. "As part of our commitment to being a great place to work, we are saying thank you, and sharing our success with our teammates who serve our clients and communities every day," said Sheri Bronstein, chief human resources officer at Bank of America. Bank of America is committed to supporting a competitive rate of pay, and has made regular increases to its minimum wage over many years. Since 2010, it has increased by more than $8 per hour.



Artisans' Bank Downtown Office Grand Re-Opening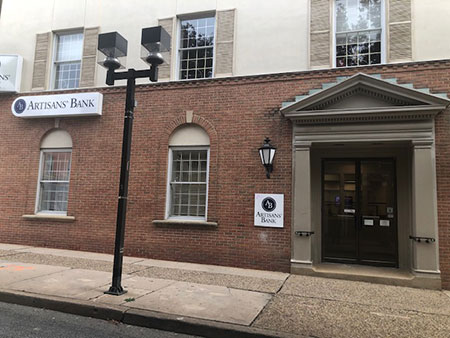 The downtown Wilmington Branch of Artisans' Bank is celebrating its grand re-opening on Monday, November 18, 2019, with a ribbon cutting at 11:00 am. Artisans' Bank is one of the oldest banks in Wilmington, having been founded during the Civil War. Artisans' Bank has occupied several locations in the city, and has been serving customers at the corner of 9th and Tatnall Streets since 1972. This event is open to the public and will include invited guests. Food bins will be available to accept non-perishable donations for the Sunday Breakfast Mission's Annual Food Drive.



BMT Market Insights: Stocks Reach New Highs as Key Economic Data Signals Stability




Last week we received important data linked to the labor market and the manufacturing sectors. Slowing jobs growth and weakening global manufacturing have been widely cited by market-bears as key evidence that record stock market highs would be short-lived. Recent economic data supports a different, less negative, forecast. In our view, both the October non-farm employment report and the Institute for Supply Management's (ISM) Manufacturing Purchasing Manager's Index (Manufacturing PMI) provide evidence that the record-long economic expansion is likely to continue. We think the "recession is near" theme that seemed to gather momentum over the summer will start to fade, giving way to a narrative of better global growth as we move into the first quarter of 2020.



2nd Annual FinTech Forum - December 11th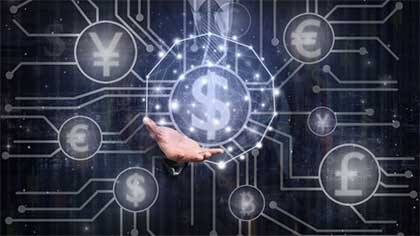 Join the New Castle County Chamber of Commerce, December 11th, 9 a.m. to 4:30 p.m. at the Chase Center on the Riverfront, for a high impact forum that brings together leaders, policymakers, banks and businesses to look at the growing FinTech industry and its impact on business in Delaware. Hear from: Warren Pennington, Principal, Vanguard Julap Jugatani, Senior Analyst, Federal Reserve Jeffrey Meiler, CEO, Marlette Funding and many more!



Join the FDIC's "Trust Through Transparency" Listening Session, November 13, in New York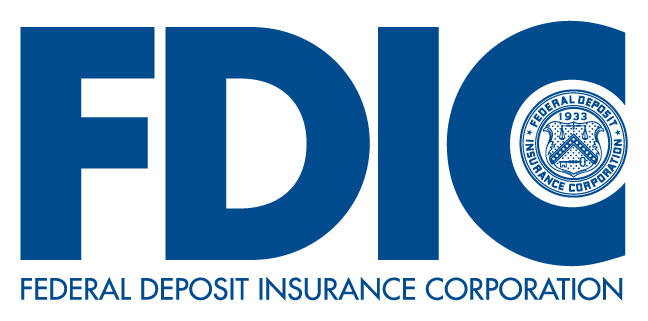 SEC's Leveraged Loan Market Outlook

The FDIC's will hold a "Trust through Transparency" listening session at the FDIC's New York Regional Office in New York, NY on Wednesday, November 13, 2019. This event is part of a series of nationwide sessions that offer FDIC stakeholders the opportunity to discuss our supervisory appeals and dispute resolution processes in a closed-door, confidential setting. The session will be facilitated by representatives from the FDIC's Office of the Ombudsman – a neutral and impartial resource for bankers and others – to encourage attendees to speak candidly about any challenges they face when working with the FDIC's supervisory staff and processes. Further, no representatives from the agency's supervision and consumer protection divisions will attend the sessions, and comments will not be attributed to any individual or their affiliation. Feedback gathered through the sessions will be used to enhance the agency's transparency, efficiency, and accountability efforts. Follow the link below to register.



Morris Nichols Ranked in Twenty-Five Practice Areas in 2020 U.S. News - Best Lawyers "Best Law Firms"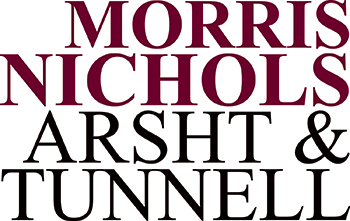 Morris, Nichols, Arsht & Tunnell LLP has been ranked in twenty-five practice areas in the 2020 edition of U.S. News - Best Lawyers "Best Law Firms." Morris Nichols was selected for inclusion in a range of Delaware business law areas, as well as a national tier for "Litigation – Mergers & Acquisitions" (listed below). New this year, Morris Nichols was recognized in the Metropolitan category for Delaware "Bet-the-Company Litigation." The rankings are based on a combination of client feedback, survey responses, and peer review. The results complement the recent recognition of 35 Morris Nichols attorneys selected for inclusion in The Best Lawyers in America® 2020 edition.


Richards, Layton & Finger's Broad Expertise Earns Top
U.S. News "Best Law Firm" Ranking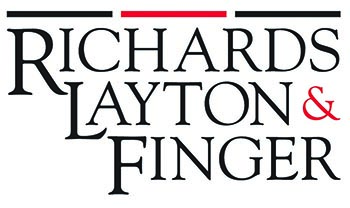 Richards, Layton & Finger has been recognized for excellence in 24 practice areas in the 2020 edition of the U.S. News - Best Lawyers "Best Law Firms" Delaware rankings. The firm received the survey's top Tier 1 ranking in 19 practice areas—more top-tier practices than any other Delaware firm. In addition to its state ranking, Richards Layton's Mergers & Acquisitions Litigation practice received national recognition. "Clients locally and across the country count on our commitment to exceptional service and professional excellence," says Doneene Damon, president of the firm. "We're proud that U.S. News continues to recognize our expertise across a wide range of practice areas." Richards Layton's Tier 1 practices are Bankruptcy and Creditor Debtor Rights Law, Bet-the-Company Litigation, Bankruptcy Litigation, Commercial Litigation, Copyright Law, Corporate Governance Law, Corporate Law, Environmental Law, Environmental Litigation, Intellectual Property Litigation, Mergers & Acquisitions Law, Mergers & Acquisitions Litigation, Patent Law, Patent Litigation, Real Estate Law, Securitization and Structured Finance Law, Tax Law, Trusts & Estates Law, and Trusts & Estates Litigation. Also ranked are Commercial Transactions/UCC Law, Labor & Employment Litigation, Privacy and Data Security Law, Securities/Capital Markets Law, and Trademark Law.


Gawthrop Greenwood Ranked Nationally in
"Best Law Firms" 2020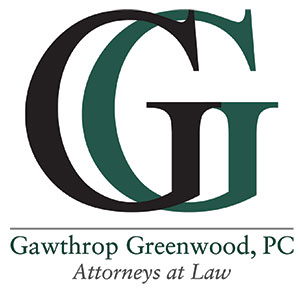 Gawthrop Greenwood, PC, with offices in West Chester and Greater Wilmington, is once again ranked nationally in "Best Law Firms," the leading survey of lawyers worldwide by U.S. News and Best Lawyers®. The firm also doubled its list of regional rankings, adding new recognition for Family Law and Municipal Law. • Regional Tier 1 – Philadelphia – Land Use & Zoning Law • NEW! Regional Tier 2 – Philadelphia – Family Law • NEW! Regional Tier 2 – Philadelphia – Municipal Law • Regional Tier 2 – Delaware – Trusts & Estates Law • National Tier 2 – Land Use & Zoning Law Firms included in the 2020 Edition of U.S. News – Best Lawyers "Best Law Firms" are recognized for professional excellence with consistently impressive ratings from clients and peers. To be eligible for a ranking, a firm must first have a lawyer recognized in The Best Lawyers in America©, which recognizes the top 5% of private practicing lawyers in the United States. Achieving a tiered ranking signals a unique combination of quality law practice and breadth of legal expertise.


Daniel Hayward Presents at the
Pennsylvania Bar's 2019 Estate Law Institute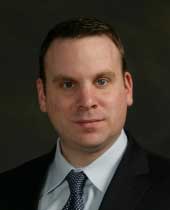 Today, November 8, Daniel Hayward, Director, Gordon, Fournaris & Mammarella, P.A., will present at the 2019 Estate Law Institute hosted by the Pennsylvania Bar Institute ("PBI"). Daniel's presentation, entitled "Ethical Issues of Practicing in Delaware for a Pennsylvania Lawyer," will address ethics rules in Delaware for a trusts and estates attorney, focusing on the differences that exist from Pennsylvania practice. This is PBI's 26th year hosting the Estate Law Institute event, and it is considered "Commonwealth's finest Estate and Trust Law event."


McNeill Wins Editors' Prize From
American Bankruptcy Law Journal



Potter Anderson Counsel Steve McNeill is the winner of this year's Editors' Prize from the Editorial Advisory Board of the American Bankruptcy Law Journal for his article "Avoiding the Unavoidable: A Practitioner's Guide to Federal Governmental Creditor Fraudulent Conveyance Actions." In the article, McNeill analyzes the growing trend that sees trustees and other estate representatives attempting to avoid transfers that otherwise would be unavoidable under applicable state law by relying on the United States government as an unsecured creditor. The article also evaluates defenses that may be available to targets of these avoidance actions.


Lori Schneider Joins Cover & Rossiter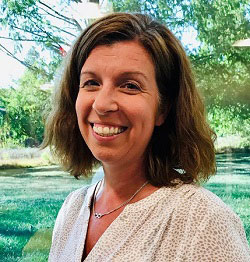 Cover & Rossiter is pleased to welcome Lori Schneider to the firm as a Principal in the Audit Department. Schneider has over 25 years of experience in public accounting. Prior to joining Cover & Rossiter, she was a Senior Manager at Wipfli, LLP. Prior to that, she spent 10 years at KPMG and was a past Deputy Auditor of the State of Delaware. Schneider's audit background includes a strong focus on serving clients in the not-for-profit and government sectors. Throughout her career, Schneider has demonstrated a commitment to quality of the auditing profession through engagement quality control review and technical roles. Schneider received her Bachelor of Science degree in Accounting from Widener University. In addition she holds the designation of Chartered Global Management Accountant (CGMA) through the AICPA. She is a licensed CPA in DE and PA. Pete Kennedy, Audit Director, said, "Lori brings a wealth of experience and we are elated that she chose to join us. Additionally, she shares the commitments to excellence and client service that have been the hallmarks of Cover & Rossiter for the last 80 years."



| | |
| --- | --- |
| | For more information on DBA programs and events visit www.debankers.com or click on the logo at right to redirect to our website. |


Delaware Bankers Association
8 W. Loockerman Street
Dover, DE 19903