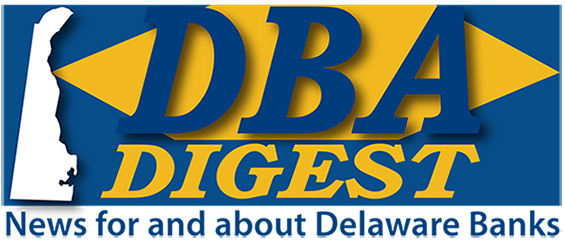 November 21, 2018

2018 Strengthening Communities Forum
December 4th - 10:00 a.m. to 1:30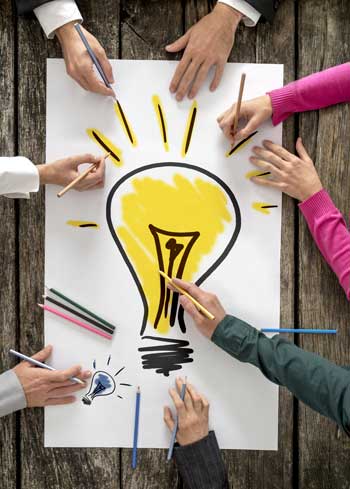 CRA and Community Development professionals, don't miss the next DBA Strengthening Communities Forum, Tuesday, December 4th, 10:00 a.m. to 1:30 p.m. at the University & Whist Club in Wilmington. Speakers include:

- Krista Shonk, Vice President, Regulatory Compliance Policy, American Bankers Association. One thing is for certain, nothing remains static in banking! You'll hear the latest on the reading of the tea leaves on CRA modernization, where we are and where we're going and much, much, more.

- Joan Hoge-North, Vice President for Philanthropy, Delaware Community Foundation. Update on all the activities the Delaware Community Foundation does to help communities and philanthropists focus charitable resources for the greatest community benefit statewide.

- Jane C. W. Vincent, Senior Fellow and Adjunct Faculty, University of Delaware, School of Public Policy, Center for Community Research and Service. "A healthy community does not exist solely based on the quality of its healthcare system, but rather based on a range of social and economic resources needed for the health and well-being of its residents in all aspects of their lives." – Partnership for Healthy Communities. Learn more about this collaborative approach to improving the overall well-being of Delaware communities.

Luncheon included. Sponsorships available. Click on the link below for registration information!



FinTech Forum - Transforming the Future of Business - December 11, 2018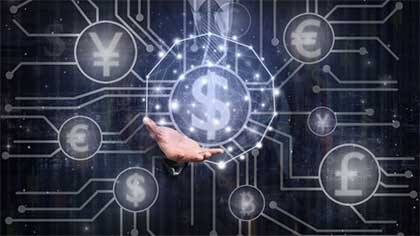 Dominic Canuso, Chief Financial Officer, WSFS Bank and Jonathan Prendergast, Head of US Payments Strategy, TD Bank, are on the "Innovation in Banking" panel at the FinTech Forum, December 11, 2018, Arsht Hall, 2700 Pennsylvania Avenue, Wilmington. To register for the Forum DBA members can use DBA-20 to get the Chamber membership price ($75 instead of $95).


All New for 2019:
Three Sessions of Foundations of Delaware Trusts!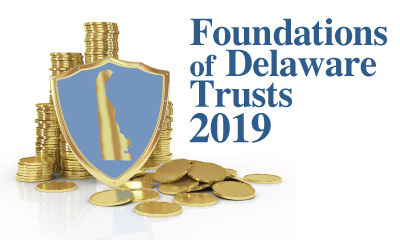 Attention Wealth Management Professionals:
Register today for the three new sessions of Foundations of Delaware Trusts at the University & Whist Club in Wilmington. Each session will be held on consecutive Wednesdays, 9 a.m. to 11 a.m., beginning January 23rd. Here's the line up and instructors:

January 23 - Key Information in a Trust Agreement
Cynthia D.M. Brown, President, Commonwealth Trust Co.
David Diamond, President, The Northern Trust Co. of Delaware

January 30 - Silent Trusts
Elizabeth King, President, Brown Brothers Harriman Trust Co. of DE
Vincent Thomas, Partner, Young Conaway Stargatt & Taylor, LLP

Februrary 6 - Investment Basics
Margaret Creed, VP and Chief Portfolio Strategist, Wilmington Trust
Gregory Wood, VP, The Northern Trust Co. of Delaware

Sign up for one, two, or all three! The course is perfect for new, as well as more experienced trust professionals looking to sharpen their skills! And as in previous sessions, all three will be available on an audio/slide flashdrive for in-house training. Sign up today! Space is limited! Click on the link below for registration information.


WEBINAR: LIBOR and Alternative Reference Rates Webinar on December 6, 2018 at 1:00 p.m. ET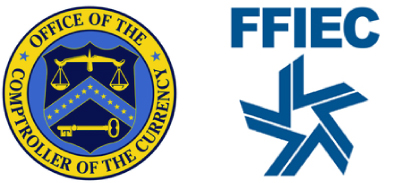 The Federal Financial Institutions Examination Council (FFIEC) and OCC will host a webinar: LIBOR and Alternative Reference Rates, Thursday, December 6 at 1:00 p.m. ET. The webinar will promote awareness and understanding of efforts to develop alternative reference rates to LIBOR, because of the uncertainty as to continued availability of LIBOR after 2021. The webinar will provide participants with background information on LIBOR and recent developments in the market about the potential transition from LIBOR, including the effect on institutions and financial products. The agencies will also answer questions submitted by participants, which you are also welcome to submit in advance to
SR-FRB-FFIEC@frb.gov. Participants may register at the link below.


Women Connect in Sussex County!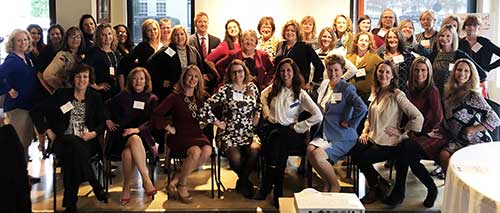 More than 40 financial services professional gathered November 8th and 9th for this year's third Women Connect event. The event kicked off the evening of November 8th with a reception at Agave followed by an engaging seminar on November 9th at Fish On! The seminar featured Jen Groover, entrepreneur and creator of the Butler Bag, the world's first compartmentalized handbag. The group also enjoyed an inspiring discussion with sculptor Kristen Visbal. Her most well-known work of public art is Fearless Girl, a 50" bronze figure installed in Manhattan's Financial District. Above the attendees join Kristen in striking their best fearless poses. Stay tuned for more great Women Connect events coming in the new year!

Compliance '18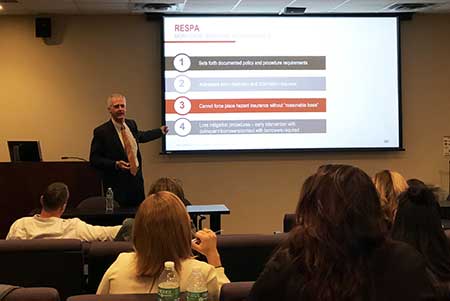 Compliance professionals gathered last week for three days of the latest information and updates in the ever-changing regulatory compliance environment. Compliance '18 was held November 13th, 14th & 15th at Wilmington University, New Castle. Sessions and topics included: Fair lending, Deposit Compliance, UDAAP, BSA/AML, Financial Elder Abuse, and more! This year's faculty brought together experts from the American Bankers Association, CAPCO, Pepper Hamilton, LLP, and Wilmington University. Thank you to presenting sponsor: Pepper Hamilton, LLP.

Delaware Celebrates Return Day 2018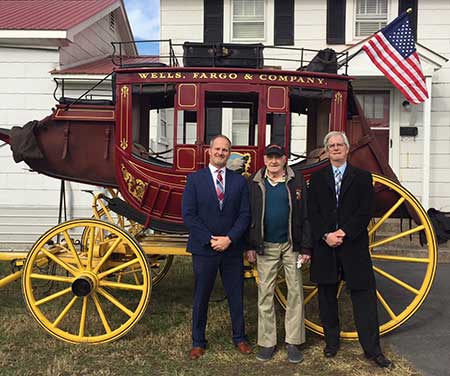 In 1791, the Delaware Legislature required all votes to be cast on Election Day at the new County Seat in Georgetown, Delaware. Thus, all Sussex County residents traveled to Georgetown to vote, and then returned two days later to hear the results – hence the name Return Day. The winners would parade around the town circle in horse pulled carriages, and then the losers and the chairs of the county's political parties would ceremonially "bury the hatchet" into a tub of sand. This tradition has continued with candidates riding in horse pulled carriages or antique cars around the town circle, followed by the ceremonial "bury the hatchet" – where the Sussex County chairs of the Democratic, Republican, Libertarian and Green parties meet on stage, clutch the hatchet and together plunge it into a box of sand from Lewes – that signifies the end of the competition. The town crier reads the results of the Sussex County elections during the ceremony.

Pictured with the Wells Fargo Stagecoach (L-R) Mike Hughes, Senior Vice President, Wells Fargo State & Local Government Relations, Lewis Fargo, great-great-grandson of Wells Fargo founder and Sussex County resident and Bill Kane, Branch Manager, Wells Fargo Rehoboth Beach, DE.

Fulton Financial Corporation Declares Special Cash Dividend




Fulton Financial Corporation announced that its Board of Directors has authorized the payment of a special cash dividend of four cents per share on its common stock. The special dividend is payable on December 14, 2018, to shareholders of record as of December 3, 2018. Fulton paid quarterly cash dividends of eleven cents per share in the first quarter of 2018 and twelve cents per share in each of the three subsequent quarters in 2018. The Board of Directors is expected to consider the next quarterly cash dividend at its December 2018 meeting.


Taylor Bank Announces Promotion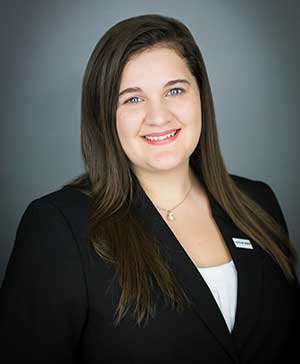 Raymond M. Thompson, President and Chief Executive Officer of Calvin B. Taylor Banking Company has announced that Hanna Ford has been promoted into the bank's internal Management Trainee Program. Over the course of several months, Mrs. Ford will be submersed into the various departments of the bank, participate in strategic and personal development projects, and attend both internal and external training programs. Mrs. Ford began her employment with Taylor Bank in September 2013 as a Customer Service Associate located at the bank's 20th Street branch in Ocean City, Maryland. During her career she has received promotions in the area of branch operations, and has served the bank as a new hire trainer and mentor. "At Taylor Bank we always prefer to fill open positions from within our company. Offering this opportunity to a current employee is a tremendous benefit to the bank, as Mrs. Ford has existing relationships with our customers, our staff, and is familiar with our internal processes," quoted President Thompson.


Benchmark Litigation Reports Richards Layton Attorneys Are "Truly Experts in Their Field"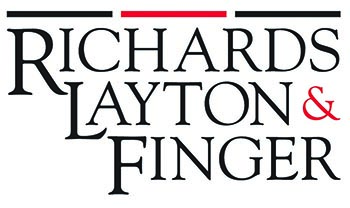 Sixteen Richards, Layton & Finger attorneys have been recognized in the 2019 edition of Benchmark Litigation, more lawyers than from any other Delaware firm. In addition to the individual attorney rankings, Richards Layton received Benchmark's top firm ranking. "These lawyers are truly experts in their field," a client reported to Benchmark. "[They are] fully invested in the client and unbelievably committed to client service and obtaining the very best result for the client. Their legal talent is only matched by their legal creativity and diligence."


Benchmark Litigation Ranks Morris Nichols in 2019 Guide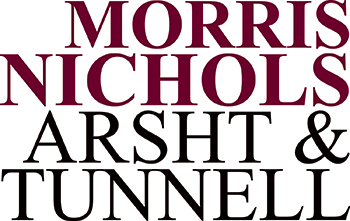 Benchmark Litigation has released its annual legal directory focusing exclusively on the litigation and disputes market. The 2019 edition again ranks Morris, Nichols, Arsht & Tunnell LLP in the top "Highly Recommended" band for Delaware law firms. Nine Morris Nichols attorneys were ranked as leading Delaware litigators and future stars. Their practices focus on Chancery disputes, intellectual property cases, and bankruptcy matters. Partner Jack Blumenfeld earned special recognition as a National U.S. litigation star.


TWO DIFFERENT BELFINT BRIEFING TOPICS:
12/5 - Top 10 INCOME TAX PLANNING Ideas after Tax Reform 12/12 - Top 10 ESTATE AND GIFT PLANNING Ideas after Tax Reform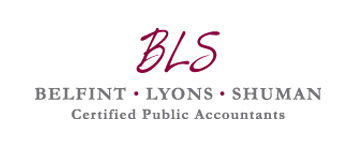 TOPIC 1: TOP 10 INCOME TAX PLANNING IDEAS AFTER TAX REFORM Please join Belfint, Lyons & Shuman for our annual Year End Tax Planning Belfint Briefing, which will discuss the impact of the 2017 Act on tax planning and what you should do before the end of the year.

TOPIC 2: TOP 10 ESTATE AND GIFT PLANNING IDEAS AFTER TAX REFORM Please join Belfint, Lyons & Shuman for our annual Year End Tax Planning Belfint Briefing, which will discuss the impact of the 2017 Act on estate planning, charitable gift planning, and interfamily wealth transfers.

Follow the link below for more information on both events.



| | |
| --- | --- |
| | For more information on DBA programs and events visit www.debankers.com or click on the logo at right to redirect to our website. |


Delaware Bankers Association
8 W. Loockerman Street
Dover, DE 19903